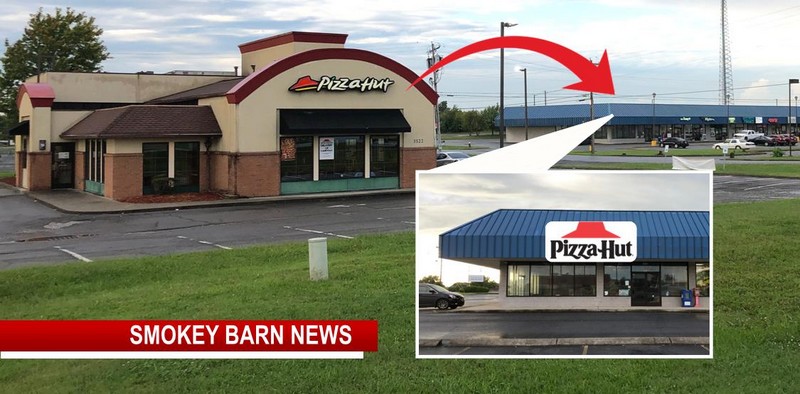 Springfield Pizza Hut To Move, Current Location Up For Grabs
SPRINGFIELD TENNESSEE: (Smokey Barn News) – According to a release from G. S. Moore & Son Monday, Pizza Hut in Springfield will be moving.
The Springfield Pizza Hut is currently located on the corner of  Tom Austin Hwy and 22nd Ave. MAP The new spot sits across the street in the Henry Shopping Center. MAP Springfield residents may remember Captain Video held that location for some years.
According to G. S. Moore & Son, Pizza Hut will offer both dine-in and carryout in the new spot.
On August 18, 2020, it was announced that Pizza Hut will be closing 300 restaurants after the bankruptcy of NPC International, one of its franchise providers, according to Wikipedia.
A company representative stated, "We have continued to work with NPC and its lenders to optimize NPC's Pizza Hut restaurant footprint and strengthen the portfolio for the future, and today's joint agreement to close up to 300 NPC Pizza Hut restaurants is an important step toward a healthier business."
"We are excited about the relocation and update of Pizza Hut to the Henry Center on Tom Austin!.. We are looking forward to updating the fascia of the unit – check out the plans below," G.S. Moore & Son Real Estate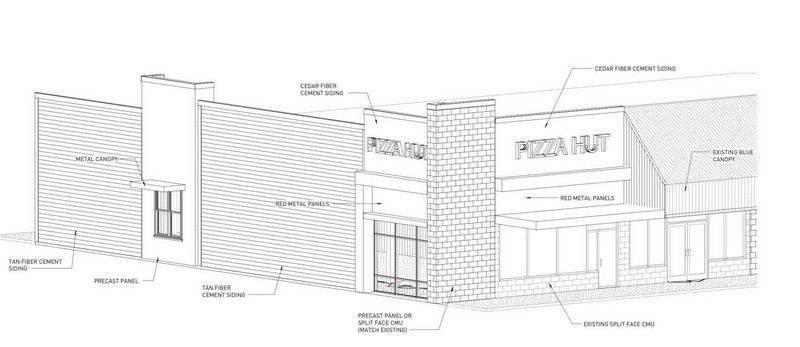 Pizza Hut's former location is now up for grabs. Interested parties should reach out to G. S. Moore & Son. 615-384-5506