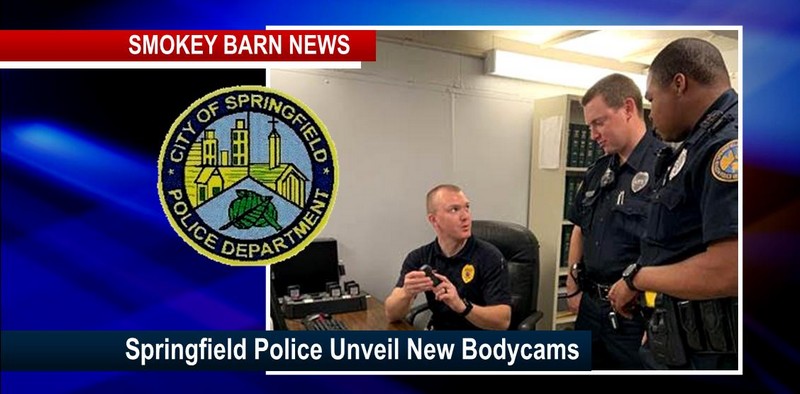 Springfield Police Add Bodycams To Its Crime-Fighting Arsenal
SPRINGFIELD TENNESSEE: (Smokey Barn News) – Though the city of Springfield has had its police force equipped with body-worn audio recording capabilities for some time, the city has now added body-worn cameras to further document interactions between citizens and law enforcement officers. It's a logical step that protects both officers and citizens and can capture real-time evidence on the fly. It's a step that many police agencies have taken in recent years all across the US.
According to the city, all officers assigned to patrol operations will wear Watchguard body-worn cameras while encountering citizens and answering calls for service during their assigned shifts. Smokey Barn News has added a video below provided by Watchguard during the introduction of one of their new camera systems.
"The implementation of the Watchguard body-worn cameras helps improve visual and audio evidence collected by recording from the officers' point of view," said Police Chief Jason Head. "By adding body-worn cameras, the Springfield Police Department seeks to strengthen public confidence in our officers and increase safety. Both can be accomplished with accountability and performance."
Body-worn cameras will be used in addition to in-car video cameras that are already in use in all patrol vehicles by Springfield Police Department officers, the city said.
TOP PHOTO: Springfield Police Department Detective Houston Evans explains the initial setup of the new body-worn camera system to Field Training Officer Evan Robertson and Officer Tobias Clark.
Mobile: To See The Latest Stories or to share this article, scroll below