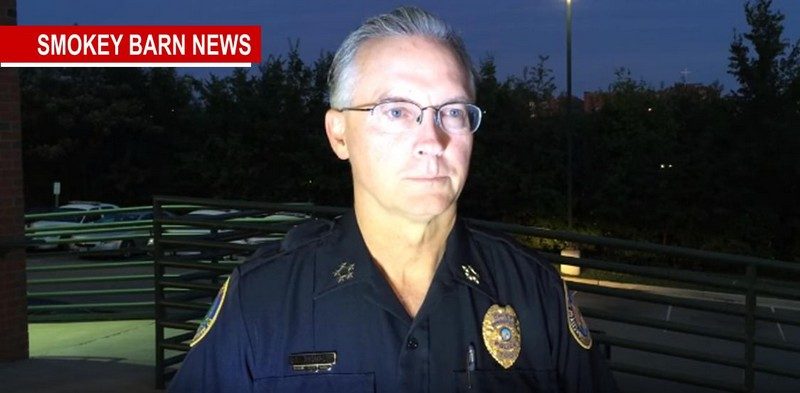 Springfield Police Chief On 3-Day Suspension For Vehicle Use
SPRINGFIELD TENNESSEE: (Smokey Barn News) – Springfield City Manager Paul Nutting has suspended Springfield Police Chief David Thompson for three days, without pay, following what he's calling "a mistake by a good employee."
On his day off last August, Chief Thompson, in street clothes went into a local liquor store and bought Bourbon as a gift for a friend. That in itself is not against any Springfield city policy. The mistake Chief Thompson made was that he just happened to be driving his unmarked police vehicle.
The City of Springfield has a policy that prohibits alcohol on city premises, according to Nutting. That policy includes the use of any city vehicle to transport alcohol of any kind. The minute Thompson placed the Bourbon in the vehicle he broke city policy, even though he was in street clothes, on his day off and in an unmarked vehicle.
"It was a Saturday, he did have the day off and he was not in uniform, however he was driving his Police Chief's (unmarked city owned) vehicle which is his take-home-car," Nutting said.
The incident occurred well over a year ago, back in August of 2015 but Nutting says he only recently became aware of it after a video surfaced of Thompson at the store. "We got word of this through a former employee, who dropped off a thumb-drive containing the video of the transaction being made," Nutting said.
Chief Thompson did have the right to have a disciplinary review if he wanted to contest the suspension but he declined. The decision allowed Nutting to move forward with the suspension and put the situation in the past.

It was clear that Nutting has a lot of respect for the work that Chief Thompson has done for the city, saying over and over that it was just a mistake in judgement.
Nutting said there's a rumor going around that the Springfield Board of Mayor and Alderman saw the video last year and did nothing about it.
"Well there's something wrong with that story because the chief doesn't work directly for the board, he works for the city manager and if they had gone around the chain of command, the Mayor or any Aldermen would have called me right away and asked me what was going on," Nutting said.
Nutting said he interviewed the Mayor and all of the Alderman and all of them said they had never seen the video before.
The video was captured by a security camera at the liquor store back in August of 2015, according to the date stamp on the video, Nutting said. For some reason someone held onto the video until now.
"It troubles me that this is out there for a year and so many months have gone by and we're just finding out about it," Nutting said. When Nutting brought it up with Thompson,  Thompson said, "You're right, I did it, I remember, I can tell you what I bought." Thompson said  he was buying the Bourbon as a gift for a friend at the time and didn't think about what vehicle he was driving.
Back in 2013 another city employee was photographed buying alcohol and placing it in a city vehicle . The employee worked in a completely different department but the city's reaction was the same.  That employee was also in a leadership position, Nutting said.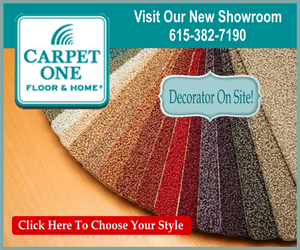 Will this hurt your relationship with Thompson in any way? "I told him it doesn't as far as I'm concerned, he's doing a good job as Chief of Police," Nutting said. "David has always had very good performance evaluations, " Nutting added.
According to Nutting, the incident will be added to Thompson's employee file.
Smokey Barn News spoke to Chief Thompson Friday afternoon. "This was an error in judgement, it's not illegal, it's not immoral, it's not unethical, it was just a poor decision that was made on the spur of the moment and it won't happen again.
"Paul and I talked about it. I think we've had good results. We have accomplished some awesome things, we still have some things to do and my personal and professional focus is to do just that.
"I trust the judgment of the City Manager, and I accept his judgment and handling of the situation, I'm not going to argue about it, I trust him to make the best decision for the city. I'm willing to accept this, learn from it and move forward," Thompson said.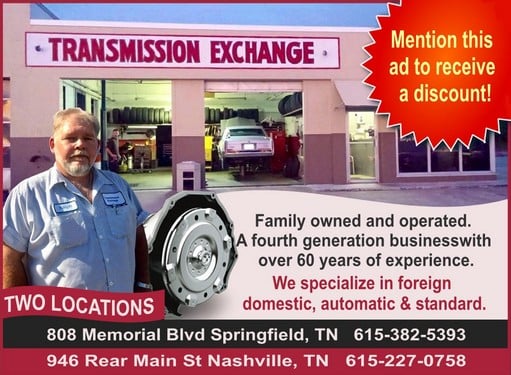 We bring you ALL the News in and surrounding Robertson County, Tennessee.