Springfield Police Investigate Two Shootings Minutes Apart
(Both Shot In The Hand)
SPRINGFIELD TENNESSEE: (Smokey Barn News) – Police in Springfield are trying to put the pieces together after two men were shot in the hand late Friday. Both shootings occurred within minutes of each other and less than a mile apart.
The first incident occurred around 2:30 am late Friday early Saturday when police responded to a possible home invasion/robbery at a home on 15th Ave West near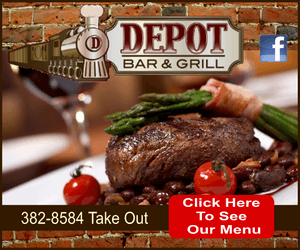 Cheatham St.
When officers arrived they found that the 69-year-old resident had been shot in the hand, police said.
According to police,  the suspect displayed a weapon and demanded money. The victim was shot one time in the hand as he attempted to shield himself. The suspect fled the scene. Police added that the gunman got away with nothing.
Within minutes police would learn that a second shooting victim, a man in his 20's, had arrived at NorthCrest Medical Center in Springfield, he too had a gunshot wound to the hand.
According to Police, the second victim was shot just a few blocks from the first shooting while reportedly walking down 20th Ave West. Distance MAP
Springfield police told Smokey Barn News that they don't believe the two shootings are related.  Police added that the injuries in both shootings were not considered to be life threating.
Both shooting victims were transferred to Vanderbilt Medical Center in Nashville.
This is a developing story, as soon as detectives are prepared to release more information, we will bring it to you.
If you have any information about either shooting you are encouraged to call the Springfield Police Department at 615-384-8422 or Crime Stoppers at 615-382-6863.
CORRECTION: Police retract Jeffery Clemmons as a suspect.
According to Springfield Police Chief David Thompson, "Criminal investigations are an ongoing evolving thing, you develop suspects, you develop information that leads in a particular direction and you find out later that that was the wrong path.
"That was the case here, we had good valid information that pointed to a particular individual and it turned out that it was the wrong path, it was the wrong individual.
"During a subsequent investigation, Jeffery Clemmons was exonerated of any wrongdoing and was not involved in this matter.
"Certainly, we apologize for any mistaken identity but sometimes it's the nature of the beast, Thompson said."
Smokey Barn News (Sponsor/Advertisement)



We bring you ALL the News in and surrounding Robertson County, Tennessee.