Springfield's Garner St Park Getting Major Facelift
SPRINGFIELD, TENNESSEE: ( Smokey Barn News) – Springfield Garner Street Park is set to get a major facelift thanks to a $500,000 Local Parks and Recreation Fund (LPRF) grant awarded by the Tennessee Department of Environment and Conservation (TDEC), the city said in a statement this week.
According to Springfield city officials, the playground at Garner Street Park MAP will be replaced, providing an improved recreational experience for residents and visitors alike. The LPRF grant, which was secured through a competitive application process, is a testament to the dedication and commitment of the Springfield Parks and Recreation Department to enhance the quality of life in the community.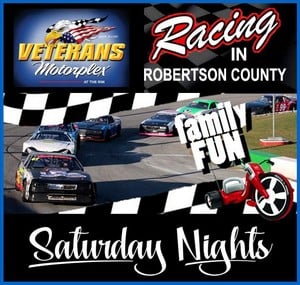 "Citizens of Springfield get Ready!!! Garner Street Park is about to be transformed into an exciting place for family and friends of all ages to come and enjoy," said Springfield Parks Director Terry Martin. "It will be unrecognizable with a brand new 6000 square-foot skate park a brand new all-inclusive playground with artificial turf surfacing, a brand new restroom and pavilion and two brand new Pickleball courts. Everything will be ADA-accessible for everyone to enjoy."
Martin added that the LPRF $500,000 grant is a matching grant. Springfield had already committed $500,000 to improve Garner St. Park, so combined, Springfield has $1 million for park improvements.
The grant will provide crucial funding for the construction of a brand-new, ADA-compliant playground. The new playground will include sensory features that allow children of differing ability levels to play together. The grounds and section of the equipment will also be wheelchair accessible.
Springfield Parks and Recreation plans to begin the removal of the existing playground equipment on Monday, September 18, 2023. Construction of the new playground is expected to begin in 2024. With the old park equipment out of the way, equipment for the new skate park installation will move more efficiently.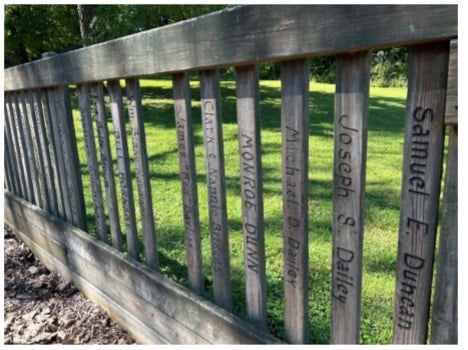 As part of the removal, the Springfield Parks and Recreation Department will be keeping and storing the existing donor posts from Playground 2000. Donors who would like to pick up their donation posts are encouraged to contact The Center at 615-382-1655.
The playground will close to the public on September 18, 2023 while the removal is completed. During the removal, park visitors are encouraged to explore other amenities at Garner Street Park and utilize alternative playgrounds nearby at Martin Luther King Jr. Park and J. Travis Price Park.
Other Garner St. Park amenities like the tennis courts, bathroom, dog park, the walkway-trailhead entrance, and the parking area will still be accessible.
This project represents a significant step forward in the ongoing efforts to improve the quality of life in Springfield, city officials said. The Springfield Parks and Recreation Department is committed to ensuring that the community has access to exceptional recreational facilities for years to come. Additional proposed projects at Garner Street Park include the installation of two pickleball courts and renovations to the restroom facilities. For more information, follow Smokey Barn News at (www.SmokeyBarn.com), or follow us on Facebook, Instagram or Twitter.
Mobile: To See The Latest Stories or to share this article, scroll below