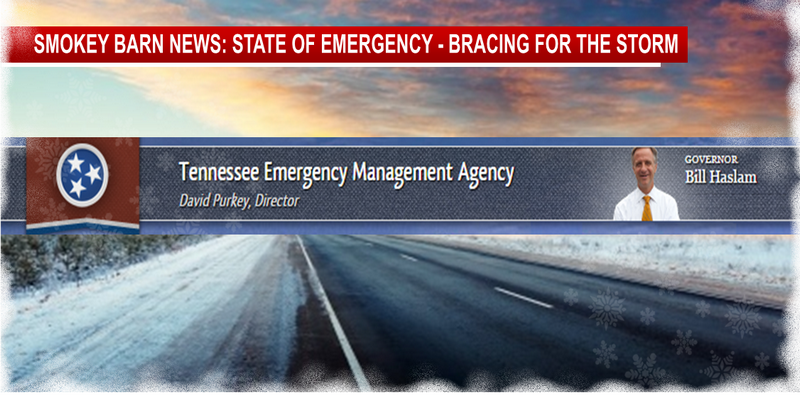 State Of Emergency – Bracing For The Storm
ROBERTSON COUNTY/MIDDLE TENNESSEE: (Smokey Barn News) – Winter Storm Warning for Robertson county, TN (Friday – Saturday) AND The Tennessee Emergency Management Agency (TEMA) declares Level 3 state of emergency for Tennessee.
The national weather service in Nashville has issued a winter storm warning for snow and ice… Which is in effect from 6 am Friday to 6 am cst Saturday.
Main impact… Snow and possibly ice on roads and bridges will create hazardous travel conditions.
Snow accumulations… 3 to 6 inches are possible with locally higher amounts. Ice accumulations of up to a tenth of an inch are possible especially for counties closest to the Kentucky state line.
A winter storm warning means significant amounts of snow… Sleet… And ice are expected or occurring. This will make travel very hazardous or impossible.
… A winter storm watch continues for southern counties of middle tennessee…
.A potent weather system will move into the region tonight offering up quite a bit of rain prior to midnight tonight. As we get into the early morning hours on Friday… Cold air supportive of wintry weather will begin to move into middle Tennessee. A transition from rain… To sleet and freezing rain… To snow will move across the mid-state throughout the day Friday. Counties north of interstate 40 near the Kentucky state line could see a coating of ice around daybreak Friday before the snow begins. A tenth of an inch is possible. Snow totals for the whole area will range from 3 to 6 inches in the far northwest… To 2 to 4 inches on the Cumberland plateau… To 2 to 3 inches elsewhere across middle Tennessee. Major travel impacts are expected Friday and could last into Saturday as temperatures will remain below freezing until Sunday afternoon.
The Tennessee Emergency Management Agency (TEMA)
The Tennessee Emergency Management Agency (TEMA) activated the Tennessee Emergency Management Plan today, Jan. 21, 2016, and declared a Level III – State of Emergency, as of 3 p.m., CST, due to weather forecasts of a major winter weather system that will move into West Tennessee, late this evening and overnight, and gradually cross the entire State through Saturday. TEMA made the recommendation for a State of Emergency to Tennessee Gov. Bill Haslam this afternoon.
The second winter weather system of the year is bringing with it threats of freezing rain, sleet, snow and high winds, which may create blizzard-like conditions in some areas.
The possible, critical impacts from this weather system may lead to stranded motorists, power outages, and people needing shelter.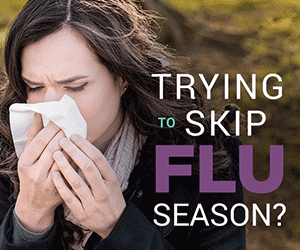 The State Emergency Operations Center (SEOC) in Nashville will have key, TEMA staff and State Agency partners monitoring the situation, to include the Tennessee Departments of Health, Human Services, Military, and Transportation, and Tennessee Highway Patrol.
Additionally, TEMA has made contact with resources that may be needed with the potential for treacherous road conditions, including the American Red Cross, Tennessee State Parks, Tennessee Division of Forestry, and Tennessee Wildlife Resources Agency.
TEMA's regional offices in Jackson, Nashville and Knoxville are making staffing preparations for their Regional Coordination Centers (RCCs) that will include State Agency partners.
When activated the RCCs will be a point of contact to assist counties with any needs they report and to gather situational information for any response coordination. Each RCC is checking inventory of blankets, heater meals and water to fulfill any requests from counties or State Agencies for these resources.
The American Red Cross is currently putting shelter staff and volunteers on alert and is placing key shelter locations along Interstates on standby.
REGION-BY-REGION TIMING & FORECASTS
West
Timing: Early Friday morning expect snowfall in the northern part of the West Region with rain in the south. From Friday through Saturday, expect a rain and snow mix. The wintry mix should taper off beginning Saturday morning.
Temps: High 37, Low 13
Totals: 3" to 5" of snow possible with locally higher amounts possible, especially along the Ky. border
Middle
Timing: Snow falling around 6 a.m., CST, Friday in the northwest corner of Middle Tennessee, impacting Clarksville and Dover with rain along the Alabama border. Expect snow falling around 4 p.m., CST, on Friday and through the evening and overnight before tapering off Saturday.
Temps: High 41, Low 17
Totals: 1" to 3" of snow possible, possibly 3" to 6" of snow accumulation along the Ky. border
East
Timing: Freezing rain possible tonight in the northwest part of the East Tennessee region, with snowfall moving into the area Friday evening. Friday night, the East Tennessee region can expect snowfall in the north part of the area, with rain falling south in the region.
Temps: 42 High, 18 Low
Totals: Snow accumulation totals vary from 1" to 3" in the Chattanooga area with predictions of 8" to 12" in the Tri-Cities area, and possibly higher amounts in the upper elevations of the Tennessee mountains.
This is a very unpredictable weather system and the timing and precipitation amounts could change. Be prepared for changing weather and road conditions by monitoring local weather forecasts closely.
PREPAREDNESS MEASURES AT HOME
• Be sure you have adequate clothing and blankets to keep you warm.
• Have sufficient heating fuel for your home.
• Store a good supply of dry, seasoned wood for your fireplace or wood-burning stove.
• Bring pets and companion animals inside during winter weather. Move other animals or livestock to sheltered areas with non-frozen drinking water.
• If pipes freeze, remove any insulation or layers of newspapers and wrap pipes in rags. Completely open all faucets and pour hot water over the pipes, starting where they were most exposed to the cold (or where the cold was most likely to penetrate).
• Maintain ventilation when using kerosene heaters to avoid build-up of toxic fumes. Refuel kerosene heaters outside and keep them at least three feet from flammable objects.
• If you go outside, watch for signs of frostbite (loss of feeling and white or pale appearance in extremities) and hypothermia (uncontrollable shivering, memory loss, disorientation, incoherence, slurred speech, drowsiness, and apparent exhaustion).
• Seek warm shelter and medical treatment immediately for frostbite and hypothermia symptoms.
ON THE ROAD
• Have a winter safety kit in your car with water, food, first aid supplies, blankets, gloves, heavy boots, food, flashlight, extra batteries, and warning lights or flares.
• Let someone know your destination, your route, and when you expect to arrive. If your car gets stuck along the way, help can be sent along your predetermined route.
• Call *THP (*847) if you get stranded to be connected to the closest Tennessee Highway Patrol dispatch location.
• Call 511 for traffic information from the Tennessee Department of Transportation.
• Monitor local radio and television broadcasts, and NOAA Weather Radio, for updates on weather forecasts and conditions.
STAY INFORMED
• Listen to NOAA Weather Radio for winter weather watches and warnings.
• Monitor local radio and television stations for updates on weather and road conditions.
• Download the ReadyTN smartphone app to get weather, road conditions and emergency preparedness information on your smartphone.
TEMA's mission is to coordinate preparedness, response and recovery from man-made, natural and technological hazards in a professional and efficient manner in concert with our stakeholders.
Refresh this page for updates…
Smokey Barn News (Sponsor/Advertisement)
We bring you ALL the News in and surrounding Robertson County, Tennessee.