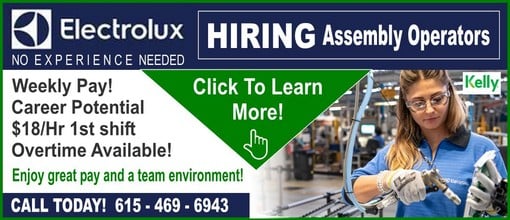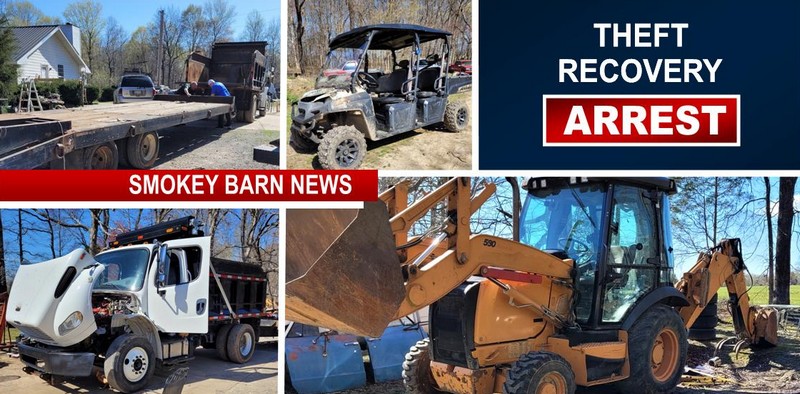 Stolen Industrial Equipment Found In Robertson County
ROBERTSON COUNTY TENNESSEE: (Smokey Barn News) – According to a release from the Livingston County Sheriff's Office on Tuesday,  during October of 2021 they received theft reports of a Freightliner dump truck, a Case backhoe and a pintle hitch equipment trailer that was stolen from the Livingston County Road Garage and a Polaris UTV that was the property of 5 Star Electric. The UTV was stolen from a job sight in Burna, KY. All the equipment was located in Robertson County this week.
Livingston County Sheriff's Deputies caught a break in the case in April of 2022 when Deputy Bobby Beeler assisted the Union County Sheriff's Office in tracking a separate UTV theft to the Hampton area of Livingston County. Deputy Beeler continued to work both cases off and on and identified Warren Lutke as a person of interest in the theft of the Livingston County owned dump truck. Once this occurred, Warren Lutke evaded capture and there was a manhunt for him in the north end of Livingston County for several days in October 2022. Lutke was ultimately arrested in Tennessee in October 2022 and extradited to Kentucky to face receiving stolen property charges regarding some stolen surveying equipment that was stolen at the same time as the Union county UTV theft, the release said. Deputy Beeler was able to gain enough information to charge Lutke with the theft of the Livingston County dump truck, backhoe and trailer, even though the property had not been recovered.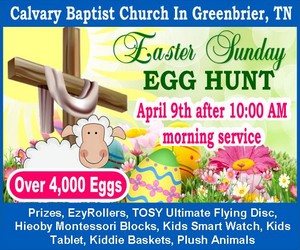 On March 27, 2023 Deputy Bobby Beeler and Chief Deputy Devin Brewer noted several locations in Tennessee that had been obtained during the initial phase of these investigations that either had not been searched or had not been searched in several months. Deputy Beeler and Chief Deputy Brewer went to several of these addresses on March 27, all of which were in Roberston County Tennesse. Upon arrival at a rural property, a backhoe was spotted fitting the description of the stolen Livingston County backhoe, the release said.
Deputy Beeler and Chief Brewer contacted the officials in Robertson County for assistance at this point. Once the Kentucky and Tennessee deputies approached and secured the residence, the investigation began and continued for several hours, the release said.
The deputies were able to recover the stolen Livingston County backhoe, dump truck, and pintle hitch equipment trailer as well as the UTV owned by 5 Star Electric Company. All of the items were still in reasonably good condition. All items were returned to the owners in Kentucky.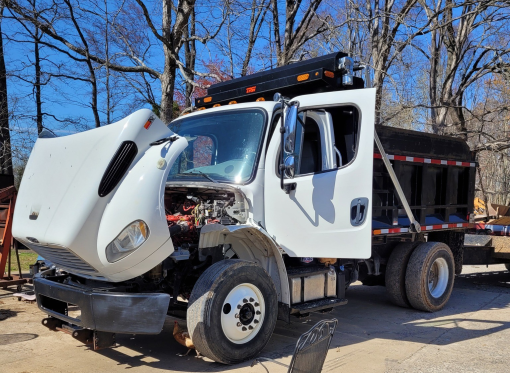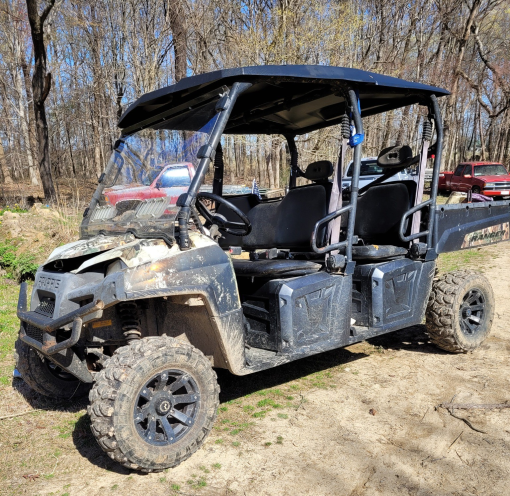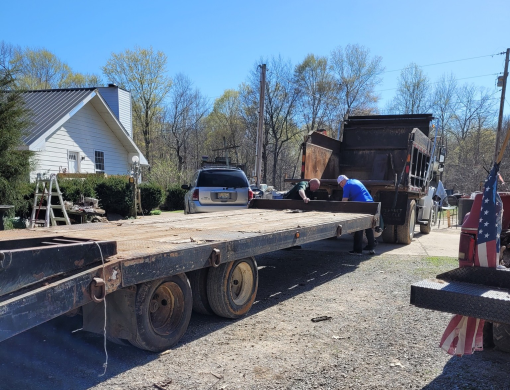 Mobile: To See The Latest Stories or to share this article, scroll below