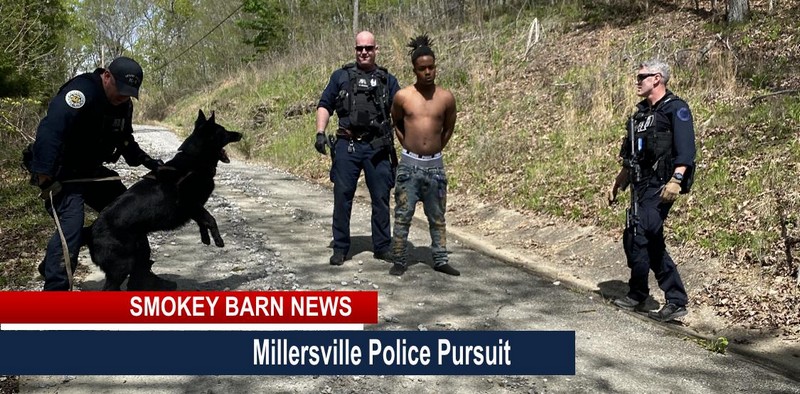 Stolen Vehicle Triggers Manhunt In Two States
MILLERSVILLE TENNESSEE: (Smokey Barn News) – The pursuit of a stolen vehicle out of Davidson County took police on a two-state manhunt that ended with two in custody and attempted murder charges.
The pursuit/manhunt started around 10:30 am Friday morning when Millersville Police received information that Kentucky State Police were in pursuit of a vehicle on I-65 south entering Robertson County and then into Millersville's jurisdiction.
The vehicle being pursued was allegedly stolen out of Davidson County. Metro Nashville Police attempted to stop the vehicle but the vehicle failed to stop. The vehicle traveled on I-24 west into Kentucky. At one point, the vehicle allegedly attempted to hit Kentucky State Police.
The over two-hour-long pursuit with ground units, two helicopters, and a K9 unit went about 40 miles into Kentucky, through parts of Robertson County, ultimately ending on I-65 South in Sumner County Tennessee at the bottom of the ridge.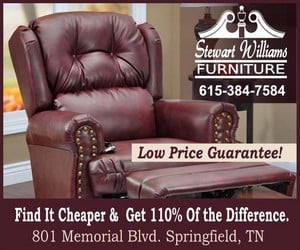 When it was over, the vehicle came to a stop on Interstate 65 southbound near the 103-mile marker. 18-year old Anthony Stevenson was immediately taken into custody. 18-year-old Deontay Lamontez Staten fled on foot towards Slaters Creek Access Road in Millersville. Staten was apprehended about 15 minutes later in the woods off Slater Creek Access, police said. Both suspects were transported to Davidson County Sheriff's Department for booking.
Both suspects are facing multiple charges out of multiple jurisdictions and multiple states including attempted homicide out of Kentucky for allegedly attempting to run over Kentucky State Police and theft of a motor vehicle.
Millersville Police Department, Metro Nashville Police Department (K-9 unit and aviation unit), Tennessee Highway Patrol, and Kentucky State Police were all involved in the apprehension of the suspects.
During the two-hour pursuit, no injuries were reported for the officers or the two alleged car thieves.
Release from Metro Nashville Police:
Outstanding Coordinated Police Work Results in Friday's Arrest of Two Teens who Fled Officers in a Stolen Car
Deontay Staten and Anthony Stevenson, both 18, are charged with vehicle theft and evading arrest after fleeing officers today in Davidson County and traveling on I-65 North into Kentucky before bailing from a stolen 2017 Volkswagen Passat on I-65 South near the Ridgetop exit.
Using GPS information from the car, MNPD Auto Theft Detective Ben Ward located the vehicle this morning at a Charlotte Pike Burger King. Responding officers attempted to stop the car but the driver fled at a high rate of speed. With the assistance of MNPD helicopter pilot Officer Tom Spence and tactical flight officer Lieutenant Robert Durbin, the suspects were located in the Madison area. Upon seeing the helicopter, they fled onto I-65 North into Kentucky. The police helicopter continued to monitor the Volkswagen which eventually turned around and began heading back toward Nashville on I-65 South.
When two Kentucky State troopers attempted to deploy spike strips on I-65 South, they were nearly struck by the fleeing suspects who stopped near Ridgetop where Stevenson was taken into custody. Staten fled on foot into a woodline but was apprehended a short time later.
The Volkswagen Passat was stolen Thursday night after it was left running and with the keys in the ignition outside a Herman Street residence. The owner reported that she ran inside a friend's house to deliver some paperwork and when she came back outside a minute later, her car was being driven off at a high rate of speed.
Staten and Stevenson are both being held in the Metro jail on $35,000 bond each. Additional charges in Kentucky are pending.
The Tennessee Highway Patrol, MNPD Canine Unit, and West Precinct officers also greatly assisted in the teens' apprehension.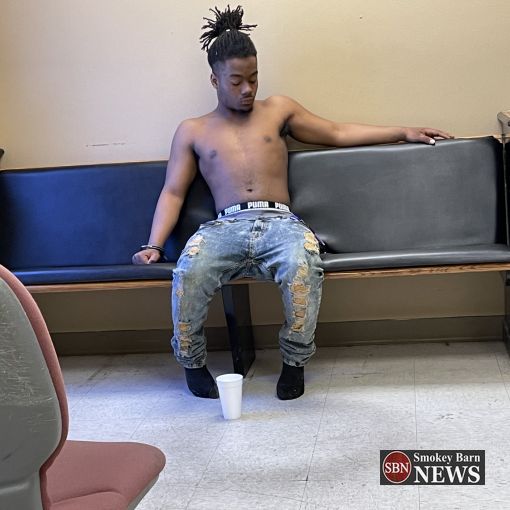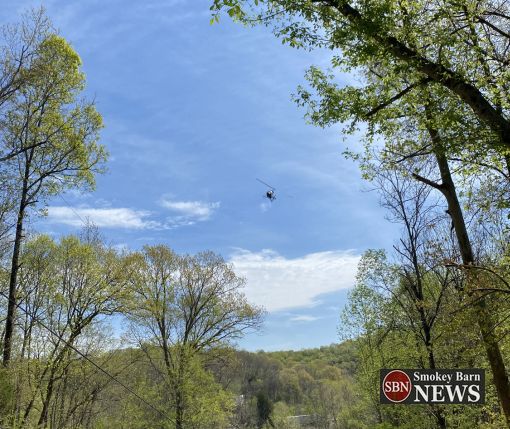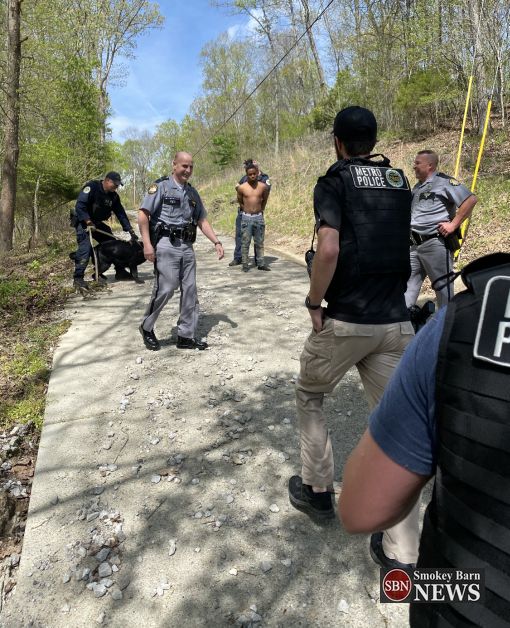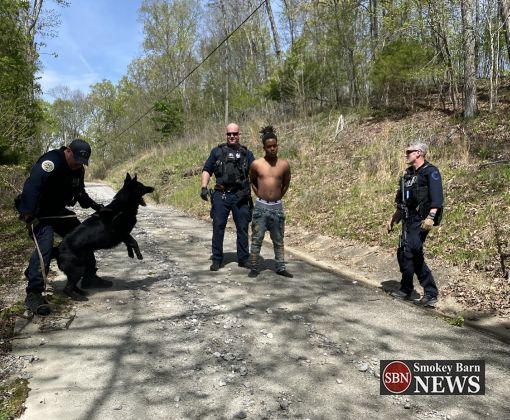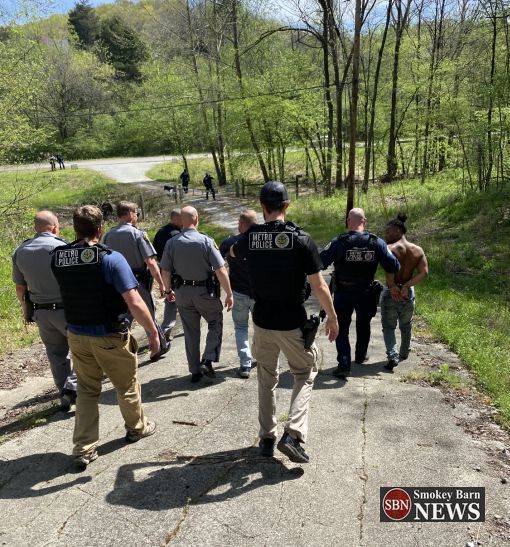 Mobile: To See The Latest Stories or to share this article, scroll below