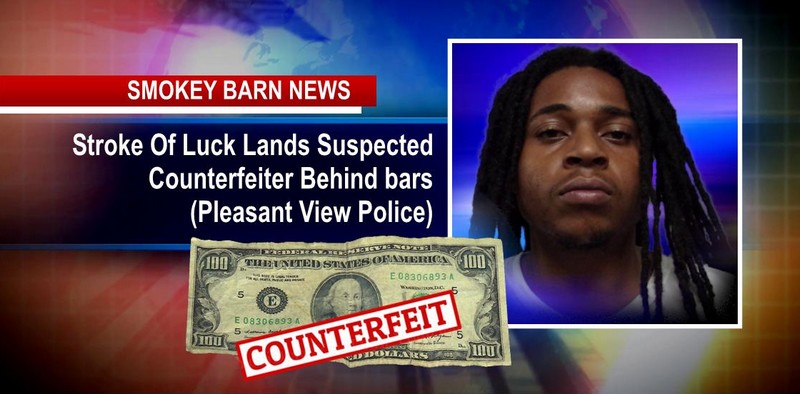 Stroke Of Luck Lands Suspected Mobile Counterfitter Behind Bars
PLEASANT VIEW TENNESSEE: (Smokey Barn News) –  Pleasant View Assistant Police Chief Adam Wright received a call that an alleged counterfeiter had just hit a local business (O'Reilly Auto Parts) Off HWY 41 MAP and the suspects may still be on the premises. Wright jumped in his patrol car and headed to the scene. In route, Wright said that he was held up at an intersection waiting on a black Kia to pass. Wright told Smokey Barn News that the speed of the Kia caught his eye and made him take a good look.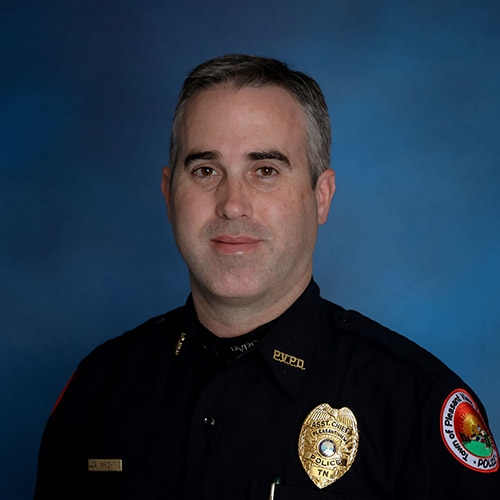 Seconds later, Wright arrives at O'Reilly's and an employee says, (you guessed it) "They just fled in a black Kia!" Doing the math in his head, Wright knew the car would be long gone but he headed out anyway. "Perhaps they stopped or something," Wright said. But just as he was about to pull out, guess what drives by? (You guessed it) the same black Kia.
Wright believes they may have become disorientated or turned around looking for the interstate and followed their NAV back the other way. Quick confirmation was made with the vehicle's North Carolina plates. Seconds later, Wright has the Kia stopped on the side of the road.
Ultimately what Wright (a 20-year veteran) finds is an alleged rolling counterfeit operation complete with low denomination bills soaking in Clorox. Clorox is used to remove the bill's ink. The stripped bills are then run through a printer with a higher denomination and wallah, you have a bill that will pass the marker test. In this case, however, an employee at O'Reilly wasn't buying it (no pun intended) the bill ($100) just didn't look right so police were called.
The suspect, identified as 26-year-old Devonte Aska, admitted the $100 dollar bill was his but he didn't know it was counterfeit. "Yeah, that was me. I didn't know it was counterfeit," Aska said.
On body cam video, Wright asks Aska, "You got any more of those bills on ya?"
He answers, "Oh no. That was the only one actually."
Wright also asks why he didn't buy motor oil he claimed he was trying to purchase with any number of real $20s that were in his wallet.
"Why didn't you use one of the $20s you had?"
Aska replies, "I really just wanted change for the $100."
Wright searches the back seat where Aska was seated and he finds Clorox Bleach and a Tupperware tub with a ziplock bag. Inside the baggie, he sees a green liquid and several lower denomination bills that are being washed. Wright says the liquid is green because it is taking the ink off the paper.
While searching the car, Wright also finds a printer and a real $100 dollar bill preserved in a plastic sheath.
Wright says the genuine hundred is copied in the printer, and the image is then transferred to the washed bills once they are dry.
Wright told Smokey Barn News that the stop was a first for him. Wright added that the Secret Service ran the serial number on the bill and got 80 reports of the same number on bills being passed at other locations around the country, most recently in Goodlettsville in February.
I've not seen the actual process. It is rare to catch them (allegedly) washing money in the car, Wright said.
Aska is facing felony criminal simulation and is being held in the Cheatham County jail on a $5,000 bond. If in fact, Aska is himself a victim as he claims, he will have to explain the evidence collected by Wright.  Smokey's news partner WKRN News 2 contributed to this report.
Mobile: To See The Latest Stories or to share this article, scroll below