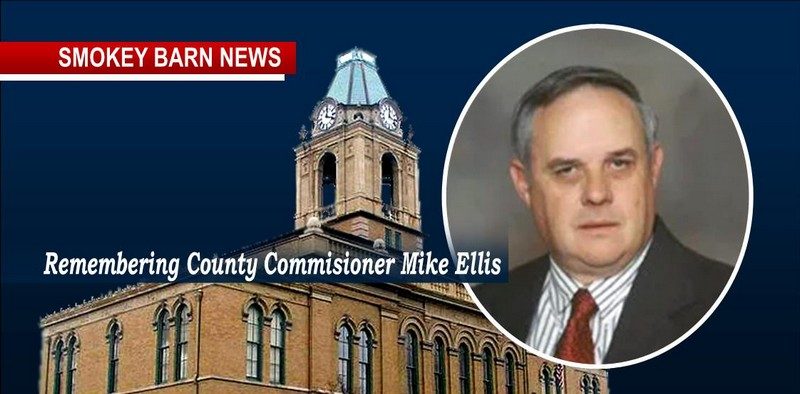 Student Advocate, RC Commissioner Mike Ellis Dies He was 72
ROBERTSON COUNTY TENNESSEE: (Smokey Barn News) – Smokey Barn News has confirmed that Robertson County Commissioner Mike Ellis Sr., who was just re-elected in August, has died, he was 72.
Robertson County Mayor Billy Vogle…
"Definitely a sad day for all of Robertson County," said Robertson County Mayor Billy Vogle. "As a school board member and county commissioner, he served with dignity and would ask the tough questions. Our thoughts and prayers to his family and a special thank you to Mike."
Robertson County Commissioner Stacey Moore…
"Mike was kind-hearted, he loved his family, he loved his county, he loved the schools the students and was an advocate and had a passion for education in Robertson County," said Robertson County Commissioner Stacey Moore. "He was born and bred in Robertson County, graduated Coopertown High school, he's going to be greatly missed. He was on the Robertson County School Board and was currently on the Education committee. My thoughts and prayers go out to the family, his devoted wife, children and grandchildren in the days to come."
Joshua G. Evans Former County Commissioner & State Representative…
"I was fortunate to get to work with Mike while I was in the legislature and he was serving on the School Board, and then later serving alongside him on the County Commission. Most days Mike was quiet but he was always a fierce advocate for his constituents and ensuring we had the best public schools possible. I am grateful for his service and his experience will be missed by all of us." Joshua G. Evans Former County Commissioner & State Representative
Tennessee State Senator Kerry Roberts…
"Commissioner Ellis was a true gentleman who had a heart for public service. He invested a tremendous amount of time serving the people of Robertson County. He was very kind to me when I first became involved in politics and he was always very helpful. He was a friend to many and will be missed deeply." Senator Kerry Roberts
A long-time resident of Robertson County, Ellis graduated from Coopertown High School in its last class before the school was closed at the end of the 1964 school year. He graduated from Austin Peay University in 1968 and became an employee of the U.S. Social Security Department three days later on July 15, 1968. That was the same day he met his future wife, Cherry. The two just celebrated their 50th wedding anniversary in November.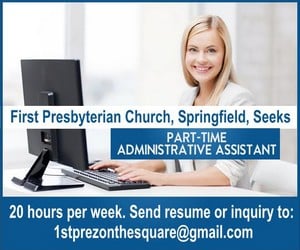 Mr. Ellis was born September 5, 1946 in Clarksville, TN and currently lived in Cedar Hill. He farmed following his retirement from the Social Security Administration.  He was of the Catholic faith and attended St. Michael's Catholic Church.
He is survived by his wife, Cherry Ellis; sons, Michael Joseph and Nicole Ellis, Jr. of Cedar Hill, Matthew Jarrod Ellis of Clarksville, and Scott W. and Jennifer Page of Springfield; sisters, Mary (Gene) Jackson of Cedar Hill and Patricia (Bob) Milner of South Port, North Carolina; and, 2 grandchildren, Catherine Olivia Ellis and Weston Page.
Funeral Services will be held Thursday, December 27, 2018, at 1 pm at St. Michael's Catholic Church with Father Andy Bulso officiating. Burial will follow at St. Michael's Catholic Church Cemetery with John Hopper, Chip Reid, Troy Jackson, Clay Dew, Michael Dew and Brian Dew serving as pallbearers.
Visitation with the family will be at the Austin & Bell Funeral Home in Springfield on Wednesday from 4pm-8pm and again on Thursday from 11am-12:30 pm.
Austin & Bell Funeral Home in Springfield is in charge of these arrangements.
Smokey Barn News has added Commissioner Ellis' press release that presented his case for office. It offers a small glimpse of his passion for the community, education and his family.
Michael J Ellis – Mike Ellis Focuses on Improving Schools in Re-election Bid For Robertson County
Commission 11th District
Focusing on providing a better education for Robertson County students, incumbent Mike Ellis has announced his candidacy for County Commissioner in the 11th District.
Ellis, who has served on the School Board, cites his extensive experience as evidence he is the best-qualified candidate to upgrade educational opportunities for the district's youngsters.
"I know what's needed and how to get it done," Ellis said. "I've served a term on the school board and have a very good relationship with the director and his staff. I know what can be done and what can't."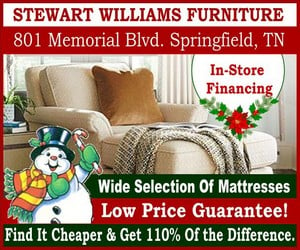 Ellis pointed out that the school budget is about two-thirds of the county's total budget, and the economic future of the county is tied to the quality of the schools. "The ability to attract new businesses and the desirability of building or buying a home here are both dependent on the quality of our schools," he said.
Ellis said several large tracts of land in the district have been considered and turned down for development because they are a long way from high schools. "That affects every piece of property in the district and the county," he said.
Ellis pointed out that the children in the eleventh district attend ten different county schools and six private schools. "Until recently, our district had the oldest schools in the county," he said.
"I've been promised that Coopertown Elementary School will move the 4th and 5th graders back to the elementary school when remodeling is completed. I hope I'm able to keep working to make sure that happens."
Ellis had a long career working in the Federal Government for the Social Security Administration. He also had several other jobs which afforded the opportunity to live in various locations around the country.
"All that experience helped me develop my ability to talk to and work with various government agencies and their employees," he said.
"I've lived in Robertson County most of my life and in Springfield several years. I know the district well." He has managed and operated the Ellis family farm near Sandy Springs, where he currently resides, since the death of his father in an auto accident in 1965.
The staff at Smokey Barn News offers our sincerest condolences to the Ellis family as they face the days ahead.
Smokey Barn News (Advertisement)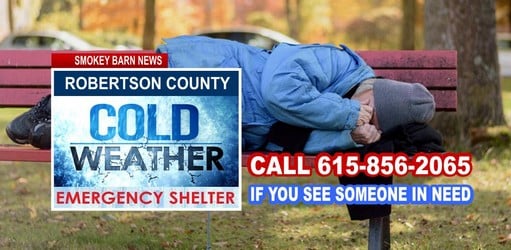 We bring you ALL the News in and surrounding Robertson County, Tennessee.