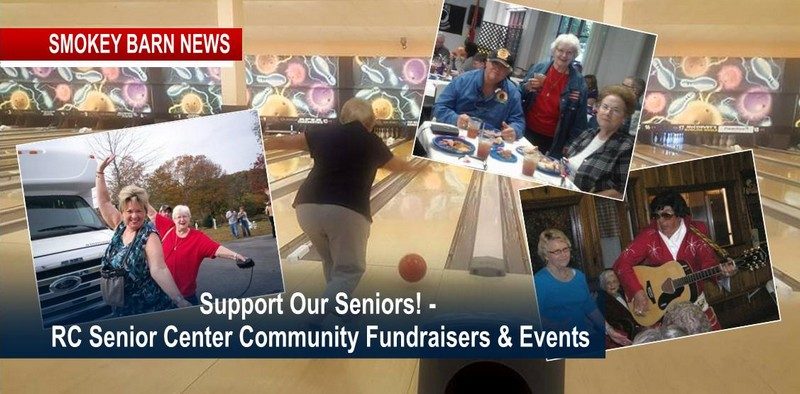 How Can You Help? – RC Senior Center Community Fundraisers & Events
COMING EVENTS FOR SENIORS BELOW
SPRINGFIELD TENNESSEE: (Smokey Barn News) – A critical lifeline to many seniors, the Robertson County Senior Center depends on donations, fundraisers, and volunteers to keep the doors open. Show them you care by attending, volunteering, purchasing items and sharing the events listed below with family, friends and co-workers. In our busy lives, this is an opportunity to show them you care.
With a mission to promote independence, wellness, and advocacy for 50+ adults, their caregivers and their families, the Robertson County Senior Center has been a vital link on our community for many years. At the senior center, they advocate for and serve our senior population in a manner which will validate an individual's desire for freedom and dignity and offer to them opportunities to continue to participate in and serve society.
If you are 50+ and looking for a place to meet and socialize or looking for opportunities to get healthy and stay that way, the Robertson County Senior Center in Springfield is a wonderful gathering place for seniors in Robertson County and the surrounding areas.
They offer activities like pot-luck suppers, health fairs, breakfast trips, exercise classes, yoga, bingo, corn hole tournaments, crochet and knitting classes, music, Bluegrass nights, Friday night dances and appreciation events. The calendar is always full of  events, road trips and opportunities to gather and have fellowship with old friends and new ones.
If you have any questions or would like to sign up for our Newsletter & Calendar call  (615) 384-6367 or email [email protected].
The Center is located at 601 S Locust St in Springfield, Tennessee. The general hours are 9:00AM – 4:00PM.
Be sure to follow us on FaceBook for updates and announcements or join us on a road trip in our new van. See video on our new van
UPCOMING FUNDRAISERS & EVENTS
September 27-29: "Fumble In Our Jumble Yard Sale" – Fundraiser to benefit Robertson County Senior Center
Location: Robertson County Senior Center 601 Locust St., Springfield
Pre-loved stuff baby/children's clothes only, toys, books, House Wiers, bags, shoes, accessories and more.
Sausage biscuit sold each morning!  Donations greatly appreciated that because of limited storage space prior please call Elaine at 615-31912812 schedule a drop off time/date for the week of
Thursday, September 27th 7:00am to 4:00pm
Friday September 28th 7:00am to 4:00pm
Saturday September 29th 7:00am to 2:00pm .
Donations will be taken no sooner than Tuesday, September 25th at 9:00am . We are asking in the line of Clothing that it be Children's Clothes only .
Fundraiser for our seniors home away from home, it takes a village and it cost to operate. We are so thankful for any and all donations. Please call Beth at 615-384-6367 or Elaine at 615-319-1281 for large items or equipment to be donated to schedule a drop off time/date for the week of. We have to be sure we have room and manpower to move them about. Thanks again from us for our seniors.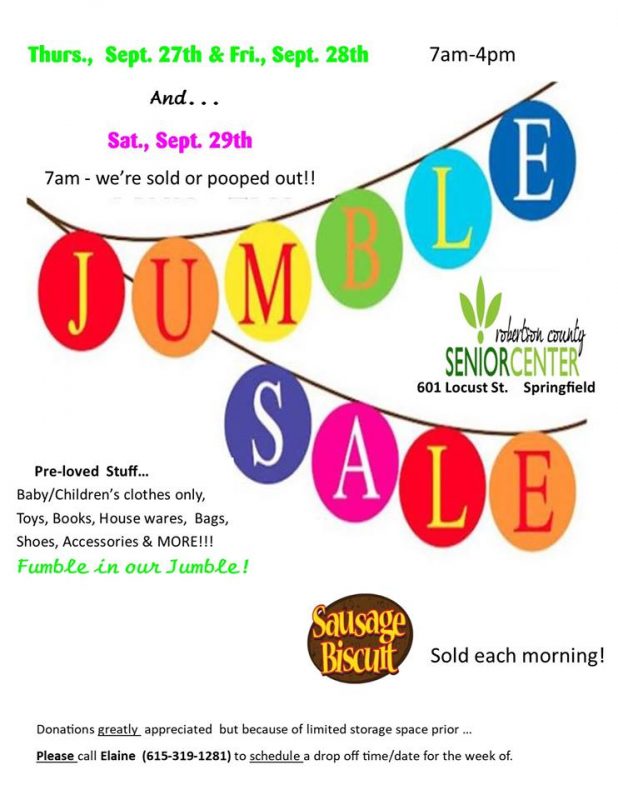 October 6: Hallelujah Night – RC Senior Center at 5PM
Tickets on sale til Thursday, Oct. 4th for $10. Dinner with a concert to follow featuring Commonwealth Quartet. RC Senior Center: 601 S Locust St, Springfield, Tennessee.
Phone(615) 384-6367
Email: [email protected]
You will not want to miss this evening of gospel music!
Commonwealth was formed in 1994 and has been singing over the southeast for nearly twenty years now. Commonwealth sings a smooth harmony and deliver songs that speak to the heart. The quartet sings songs that are new and up to date, but also sing the songs of the classic quartets of the fifties and sixties.
Dewayne Harris is the original tenor and one of the founding members of the group. Dewayne is joined by his younger brother Shane, who sings lead. Shane sings a solid lead with great tone and harmony. Tom Sammons is the baritone for the group, and possess one of the smoothest baritone voices in gospel music. Kevin Sanderson sings bass for Commonwealth, and provides a solid low foundation for the group.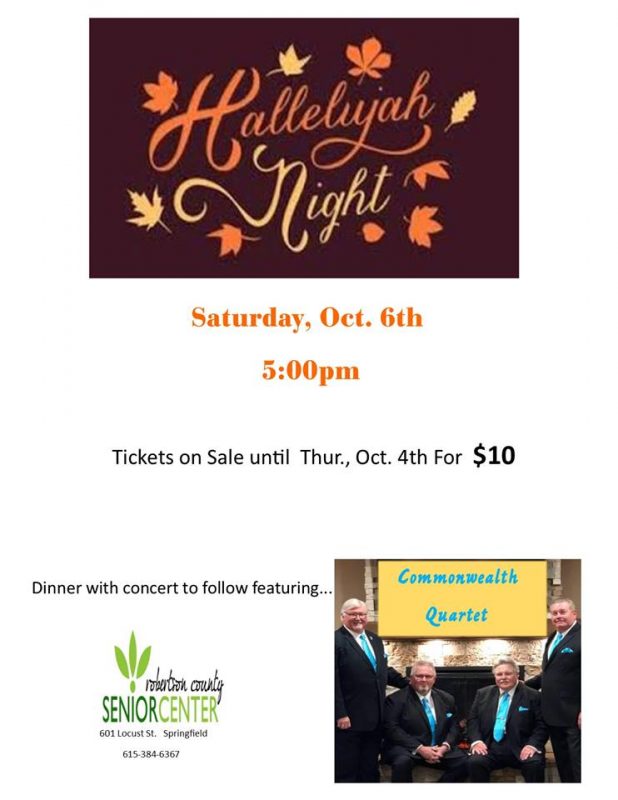 Annual Chili On The Square Fundraiser! Donations Needed
On Wednesday, October 31 from 11AM til 2PM. We can take these items from now until Oct. 29: Fritos, squeezable bottles of ketchup, mustard and relish, 12 pack Coke, diet Coke, or Sprite, bottled water, plastic forks.
We need these on Monday, October 29: hot dog buns, shredded cheese, sour cream, onions.
Homemade desserts (brownies, cakes or pies) are requested by Tuesday, October 30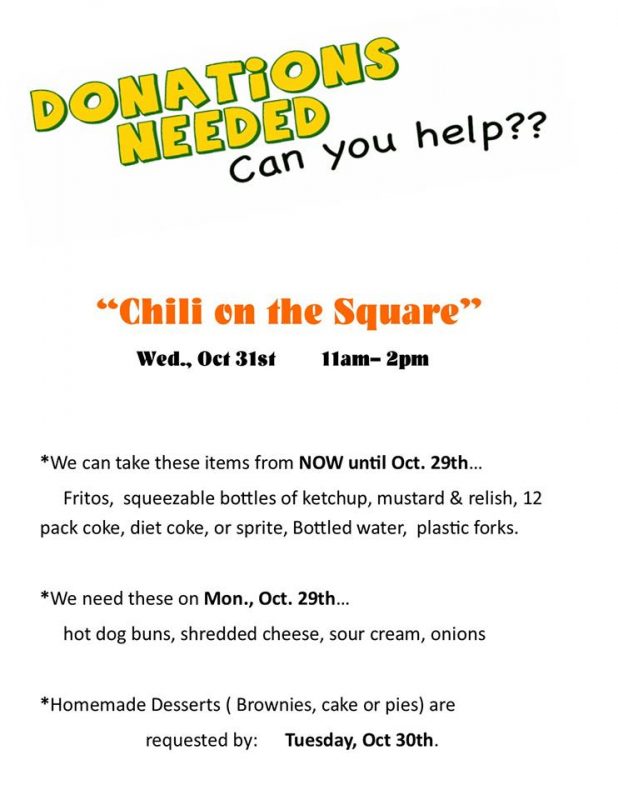 Order Early! Fresh Cut Christmas Decorations – RC Senior Center
Please contact us for your order and even better…please help us sell them – Everyone has relatives, neighbors, friends and church family that will be decorating for Christmas! What better way than with fresh evergreens?
Delivery/Pick Up Dates Nov. 26th – Dec. 3rd
Evergreen & Fur Wreaths – multiple sizes. Door garlands & swags, Centerpieces & Holiday Reindeer Sets.
If you would like to place an order, please call 615-384-6367 or 615-516-9413. We are in FULL fundraising mode for YOUR senior center!
If you don't wish or are unable to sell or purchase…you can still contribute by helping spread the word with via word of mouth & email!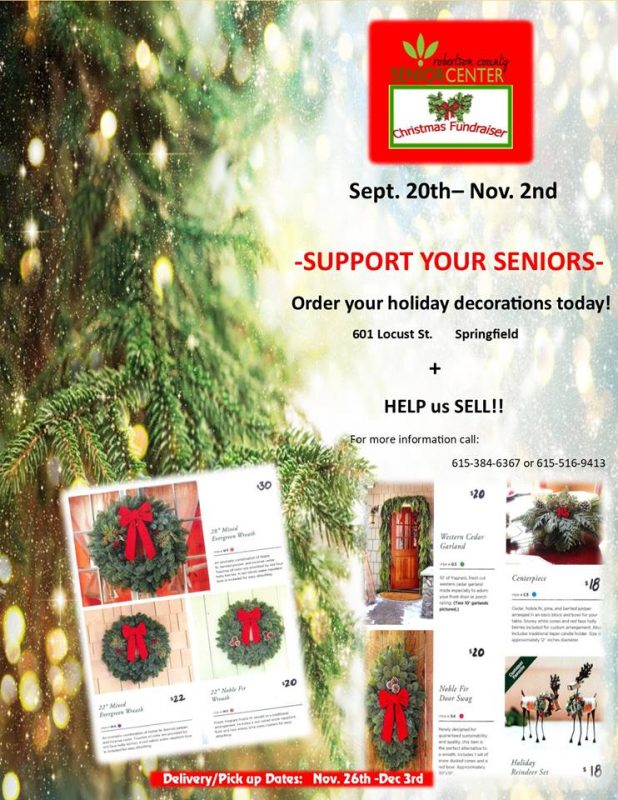 Hard work from years past is what makes it necessary for hard work today . Our Seniors are deserving , BUT , it takes a village . Hard Work , Planning , Grants , But , a Prayer for our Seniors is always Welcome . Thank you for any and all that you do !
– Elaine Spurlock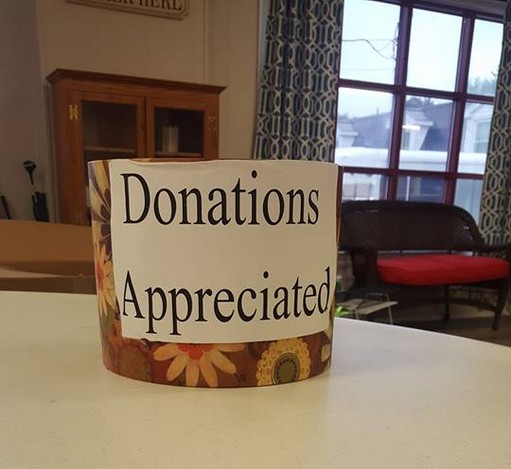 Smokey Barn News (Advertisement)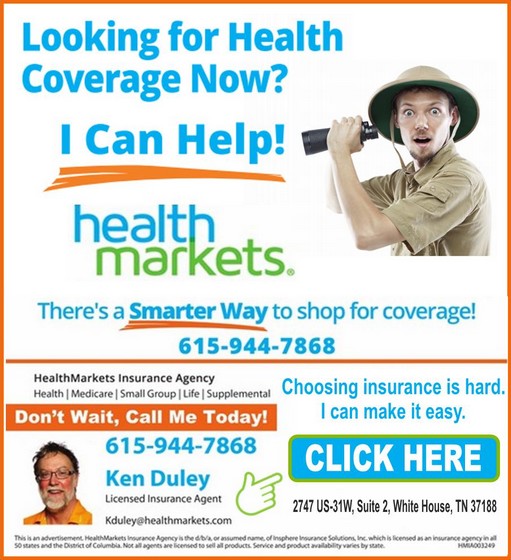 We bring you ALL the News in and surrounding Robertson County, Tennessee.