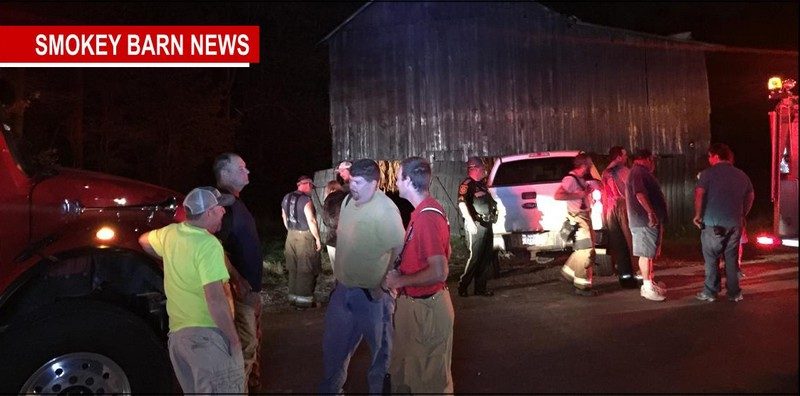 Suspicious Cedar Hill Barn Fire Sunday Under Investigation
Does Robertson County have a  arsonist?
Cedar Hill TENNESSEE: (Smokey Barn News) – A tobacco barn fire in the Cedar Hill area Sunday evening has caught the eye of law enforcement and an investigation is underway.

The call came in just before 11:pm Sunday evening, according to the Robertson County 911 dispatch center. The damage to the barn was almost unappreciable and the loss of tobacco was just a few leaves. In fact, the fire was already out when firefighters arrived but the Robertson County Sheriff's Office has confirmed that the fire is under investigation.
If we compare this tobacco barn fire to others that have occurred in the Robertson County area in the last few years, this one could easily be classified as the one least damaged by fire. What sets it apart is that it could also be classified as one of the most suspicious.
First and foremost, the barn is an air-cured tobacco barn, not a fired or smoking barn. Smokey barns (as we like to call them) are beautiful to look at but there is a danger that the smoldering wood inside the barn could ignite the barn itself.  It's a risk all dark fired tobacco farmers face each year in Robertson County- but this barn is air-cured which offers no risk of fire for the farmer.
The barn, which is owned by Joey and Kim Richards, is located on Mud Cat Rd in Cedar Hill. MAP The Richards' told Smokey Barn News that a friend spotted a truck parked in front of the barn that he didn't recognize.  As he approached the barn in his vehicle the truck fled at a high rate of speed. According to Joey Richards, the truck was going too fast to safely follow it but some vehicle plate information was obtained. The vehicle is described as a silver or tan Nissan truck, according to the Richards'.
As they examined the minor damage to their barn and tobacco, is seemed pretty clear to Joey and Kim Richards that someone tried to set their tobacco and their barn on fire.
The Adams Fire Department,  North Robertson Fire & Rescue, Robertson County EMS and the Robertson County Sheriff's office all responded to the scene.
This is the second tobacco barn fire in as many days in the Adams/Cedar Hill area. Saturday night firefighters from Adams and North Robertson Fire & Rescue responded to another tobacco barn fire on Hugh Gill Road in the same general area, that barn however was a total loss. It sets just 9 miles (6 miles as a crow flies) north of this barn. (distance map) Like this barn, the call came into 911 around 11:pm. FULL STORY
It's likely too early for officials to decide that the two fires are in any way connected but Smokey Barn News is in contact with officials, as information becomes available, we will bring it to you.
If you have any information about this incident you are encouraged to contact the Robertson County dispatch center at 615-384-4911.
Smokey Barn News (Sponsor/Advertisement)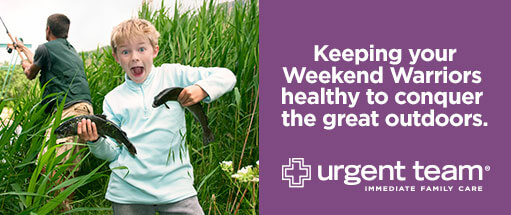 We bring you ALL the News in and surrounding Robertson County, Tennessee.