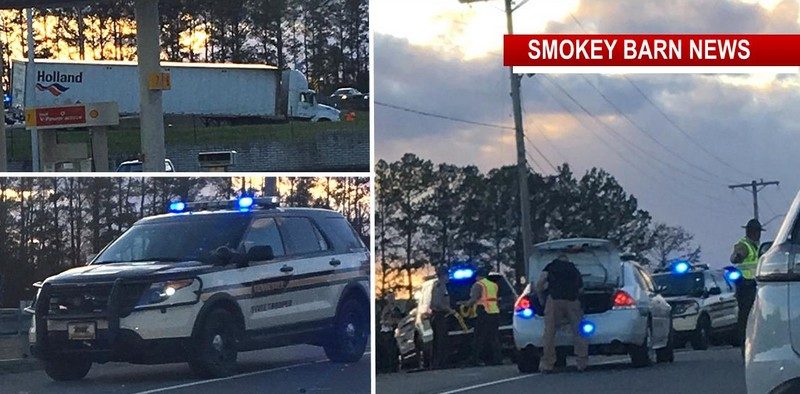 TBI Investigating Report Of I-65 Officer Involved Shooting
CROSS PLAINS TENNESSEE: (Smokey Barn News) –  According to the TBI, they are responding to a report of an officer-involved shooting around 5 pm on I-65 north near exit 112/ Hwy 25 in Robertson County. MAP
Smokey Barn News has confirmed that the Tennessee Highway Patrol and the Robertson County Sheriff's office (who is assisting) is on scene. Lifeflight has just landed near the scene to transport one (we believe) civilian patient.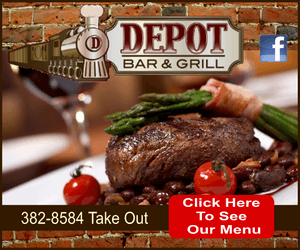 UPDATE: According to Assistant Directer Russell Gupton with Robertson County EMS, one person, described as a 28 year old male, suffered what appears to be a gunshot wound and was transported via Lifeflight to Vanderbilt Medical Center in critical condition. No officers were injured and no other injuries were reported.
Vicky Robins of Orlinda witnessed the incident. According to Robins, a black SUV came up the ramp off I65 the wrong way and shot straight out in front of the semi. The semi struck the SUV and went off the roadway. The SUV was now directly next to where Vicky Robins was sitting in her vehicle. Robins says the driver of the SUV jumped out and looked around. At that same moment a Tennessee Trooper pulled up.
According to Robins, the Trooper jumped out of his vehicle and told the driver of the SUV to get on the ground. Robins says, instead of complying, the driver shot at the Trooper who fired back striking the driver. Robins told Smokey Barn News that she believes she heard at least four shots.  Robins said that was enough for her and she took cover.
A release from the TBI confirms Robins account and added new details.
According to the TBI in an updated account of events, "After working through the night, and collecting and reviewing evidence and witness interviews, TBI Special Agents have determined a more detailed sequence of events that led to the shooting.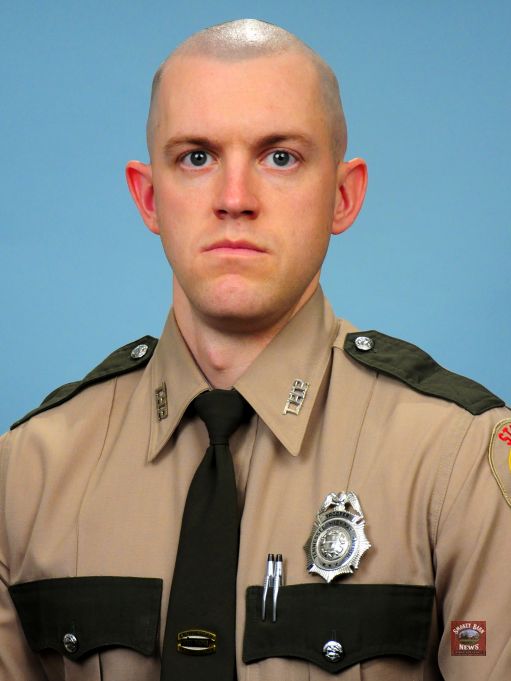 "A Tennessee Highway Patrol trooper, initially believed to have been involved in a traffic stop on Highway 25, was running radar in the median on I-65. He witnessed an SUV driving at a high rate of speed northbound and attempted to initiate a traffic stop. That vehicle got off at exit 112, ran a stop sign, and made a sharp left turn onto Highway 25. The vehicle struck a tractor-trailer and went down an embankment where it came to rest. The investigation determined that when the trooper arrived at the scene, the 28-year-old driver of the of the vehicle, now identified as Montreal Lamont Batey, exited the vehicle and pulled a gun on the Trooper. During this exchange, the Trooper, now identified by the THP as Tyler Oliphant (who joined the THP as a Road-Trooper in June 2017) fired, striking the driver.  A firearm was recovered near Batey's vehicle." Trooper Oliphant was not injured during the exchange.
UPDATE (3/17): According to the TBI, Batey died as a result of injuries sustained in this incident in the overnight hours from March 15th to 16th.
Refresh this page for updates.
Photos: Brittney Stokes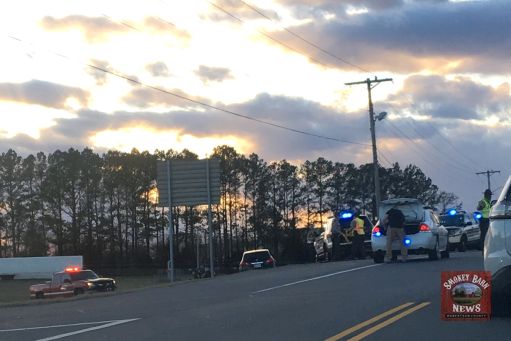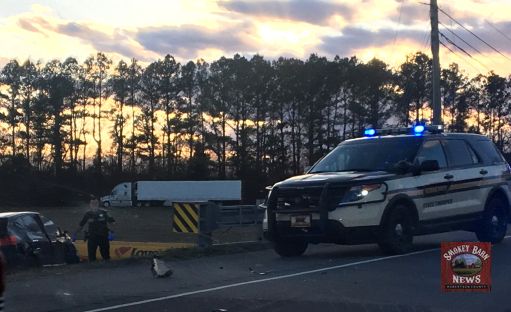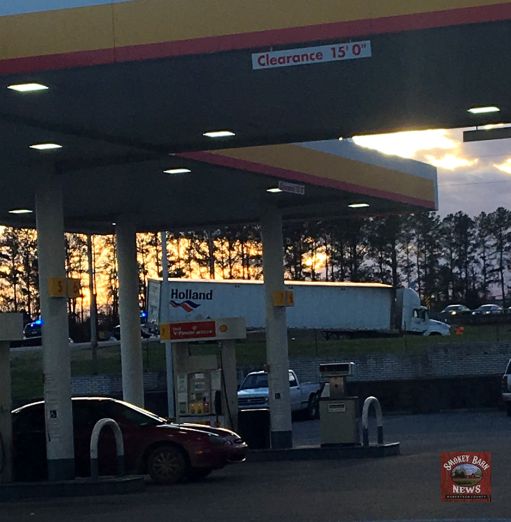 Raw footage captured shortly after the incident.


We bring you ALL the News in and surrounding Robertson County, Tennessee.
Smokey Barn News (Sponsor/Advertisement)