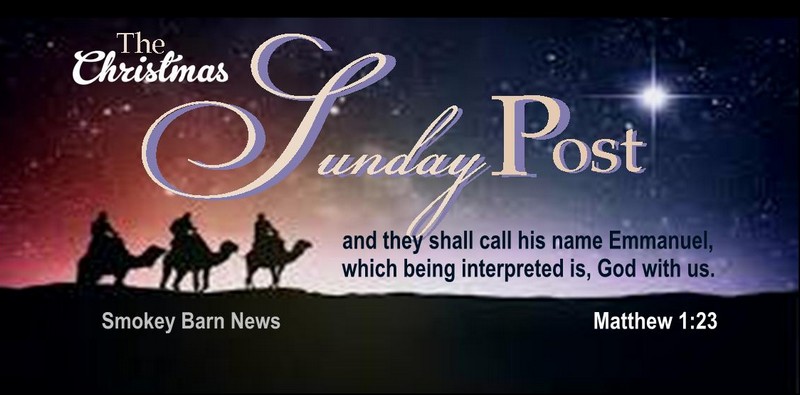 The Christmas Sunday Post December 25, 2022
"The Sunday Post" is a non-denominational column comprised of articles of Faith, music videos, words of inspiration, and devotions…
Merry Christmas Robertson County! 

Why He Came
(John 3:16) For God so loved the world, that he gave his only begotten Son,that whosoever believeth in him should not perish, but have everlasting life.
'These things have I written unto you that believe on the name of the Son of God; that ye may know that ye have eternal life, and that ye may believe on the name of the Son of God.'
– 1 John 5:13 (KJV)

That First Christmas Morning
That first Christmas morning as Christ lay in the manger he could have blinked his little baby eyes and the universe would have vanished if he had willed it so. With just a bit of his warm breath, the stars might have fled away like smoke before a mighty wind if he wished it so. After all, it was by the mere breath of his mouth and the power of his will that the stars were made. The Bible tells us that he even named the stars and tells them their number and none are missing. O God, how great thou art!
The Christ child could have shrugged his little newborn shoulders and confined Satan to the lake of fire for all of eternity and his smile could have saved us all from our sins. But this was not his plan for he came that there would be a gospel to preach and that we by our own free will would come to him seeking salvation and forgiveness. The biggest news of all of history was not that man walked on the moon but that God walked on earth for 33 years to warn us of the justice and judgment to come and the joys of heaven and salvation everlasting that are found only in the one true God, Creator.
There are over 4,000 religions but only one Empty Tomb!
What will you do with the Lord Jesus this Christmas? Do you know him? Or is he just the baby Jesus in a manger again this Christmas season. I pray he is your Savior and that we recognize it is to him all we owe.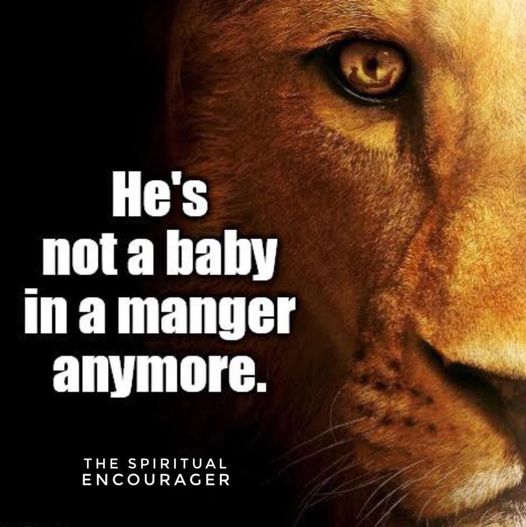 If he is still just a baby or only a picture on a Christmas card then we shall one day meet him as the Lion of the Tribe of Judah at the coming judgment bar. BUT….. if you will come to him in faith believing (that Jesus was he said he was and qualified to do what he came to do) then you will not see that terrible lion, but a Lamb slain before the foundation of the world for your sins and mine. He died for us and rose again from the dead that all might be saved.
He has given us a Book that we may know him and the power of his resurrection or we can read of the awfulness of eternity without him. May we all become students of the only Book God ever wrote this
Christmas season? Why not give God the greatest gift you can give this year; the gift of yourself to him?
– The Late Pastor Brown Sims




What if  Jesus had never been born?
What would the world be like if Jesus had never been born?

God would be unknown. God revealed himself by coming into this world in the person of His Son, Jesus Christ, to show us who He is. He is the image of the invisible God. The Bible says in Matt 1:23 they called His name Emmanuel, which means, God with us. The Bible says in John 14:6 that there isn't any other way to know God except through Jesus. He has changed virtually every aspect of human life. Much of what we take for granted all find their roots in Jesus and His teachings.
If Jesus had not come, we could not be saved from our sins. The Bible says in Luke 19:10, for the Son of Man has come to seek and to save that which was lost. The Bible says in John 10:10 that the devil's purpose is to steal and kill and destroy, but Jesus' purpose is to give a satisfying life.
The purpose of Jesus coming to earth was to destroy the works of the devil, to take away sin, and to reveal God the Father. If Jesus had not come, our God would be unknown and our sins would be unforgiven. If there were no Jesus, our hope would be unfounded.
God included everyone in his plan for salvation. In John 3:16, Jesus said, "God so loved the world (that means everyone) that he gave his only begotten son, that whoever (that means everyone) believes in him should not perish but have everlasting life."
Jesus Christ has and will always bring hope to a sinful world. He is God's gift to the world.
So, as we gather this holiday season, it is important to remember the deeper meaning of Christmas and Christ's life-changing message of God's love and His promise of salvation for all people.
Ken Blinco, Portland, TN

Jesus, like a smartphone?
Hebrews 8:13 – Have you ever thought of Jesus like a smartphone? Today's phones seem to carry everything we need and more (bank, weather channel, tv, computer, calculator, etc). Watch this video and remember when you're tempted to believe you need specific things to be fulfilled this Christmas, we already have everything we need because of Jesus.

SAFE In JESUS: Where the Fire Has Already Been
A story of a man and his young daughter were walking on the dry grass of the western plains when suddenly the wind increased and a prairie fire was coming their way and coming fast. Quick as a flash the man started a fire at his feet and the wind whipped it away from them. As soon as the fire he started had burned an area big enough he and his daughter rushed to the center of the smoking but exhausted grass fire. When the main fire swept over them it had no fuel where they were standing. They were safe because they were standing where the fire had already burned.
If you are in Jesus and God's judgment comes, fear not, you are standing in the place where the Fire of God's wrath has already burned.
-Author unknown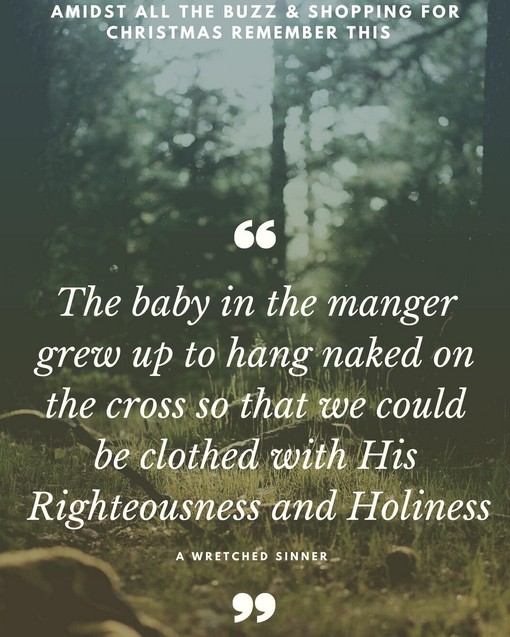 Paul Harvey ~ A Christmas Story: The Man And The Birds



A Simple Christmas
"Christmas seems to be a joyful season to many around the globe and especially for us who belong to the household of God, but to many it's a time of depression, because of several factors associated with circumstances, situations, unpleasant memories, loss of jobs, loss of finances, loss of loved ones etc.
Don't stress yourself or burden yourself financially and get into any debt trap. The first Christmas was pretty simple. It's okay if yours is, too! The joy of Jesus is not created by positions, possessions but a Person. The joy of Jesus is real and it's contagious." The Spiritual Encourager
"These things I have spoken to you, that My joy may remain in you, and that your joy may be full." (John‬ ‭15:11‬)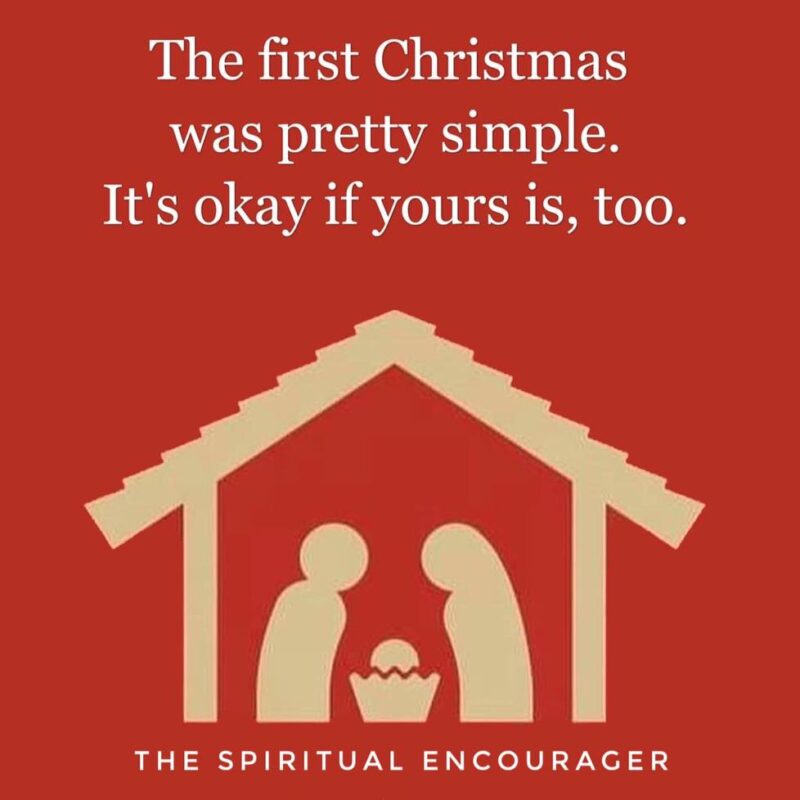 A Christmas Movie You May Have Missed
A screen adaptation of the wonderful story of Artaban, the Other Wise Man by Henry Van Dyke.

How can I be saved?
Examine what is taught in the Holy Scriptures for yourself and see
All have sinned—

"For all have sinned and come short of the glory of God" – Romans 3:23
Sin must be paid for—

"For the wages of sin is death but the gift of God is eternal life" – Romans 6:23
Jesus Christ paid for our sins—

"But God commendeth His love toward us, in that while we were yet sinners, Christ died for us" – Romans 5:8
What we must do—

"For whosoever shall call upon the name of the Lord shall be saved"  – Romans 10:13
Then he called for a light, and sprang in, and came trembling, and fell down before Paul and Silas, And brought them out, and said, Sirs, what must I do to be saved? And they said, Believe on the Lord Jesus Christ, and thou shalt be saved, and thy house. (Acts 16:29-31)
For by grace are ye saved through faith; and that not of yourselves: it is the gift of God: Not of works, lest any man should boast. (Eph. 2:8-9)
He that believeth on the Son of God hath the witness in himself: he that believeth not God hath made him a liar; because he believeth not the record that God gave of his Son. And this is the record, that God hath given to us eternal life, and this life is in his Son. He that hath the Son hath life; and he that hath not the Son of God hath not life. These things have I written unto you that believe on the name of the Son of God; that ye may know that ye have eternal life, and that ye may believe on the name of the Son of God. (1 John 5:10-13)
How we can know we are on our way to Heaven—

"He that believeth on the Son hath everlasting life…" – John 3:36
How To be Sure We are Saved—

"But as many as received him, to them gave he power to become the sons of God, even to them that believe on his name"  – John 1:12
Prayer is our most powerful resource and our direct line with Heaven! You can call on the Lord any hour of the day or night no matter where you are. Pray honestly and openly with the Lord in your own words from the heart. Richard Sibbes Once said, "God can pick sense out of a confused prayer!" And The angel fetched Peter out of prison, but it was prayer that fetched the angel according to Thomas Watson. So pray!!!, God is listening, he knows you, He knew you before you were born according to Jeremiah 1:5.
It will change your life, and you will NEVER be the same!
*Check out the various links and resources provided below to help you grow in your Christian walk.

For as in Adam all die, even so in Christ shall all be made ALIVE!  (I Corinthians 15:22)

On the lighter side…
Christmas Joy For The Kids & Kid At Heart




Merry Christmas From All Of Us At Smokey Barn News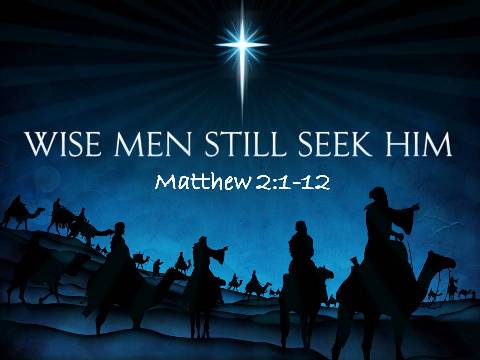 Click Here to Read A Past Sunday Post Archive