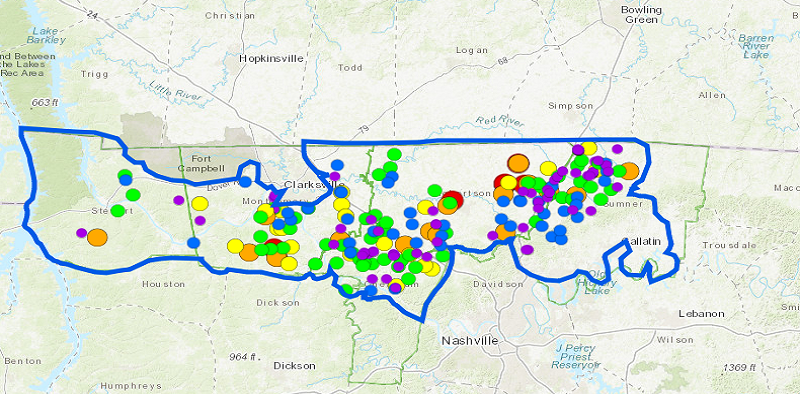 Thousands Without Power In Robertson County Following Ice Storm
ROBERTSON COUNTY TENNESSEE: (Smokey Barn News) – Over 6,000 CEMC customers are currently without power in Robertson County following last nights ice storm.
According to the Robertson County Emergency Management Agency, we have reports of trees down all over the county.
To look at the ice on the trees it doesn't seem like much but when you add it all up over the entire surface of the tree it adds up. The combined weight is taking trees down and many are hitting power lines and blocking roadways.
Unless you really need to travel it may be best to wait for the temperatures to climb. Our high today will be about 39 degrees. The temperature should gradually move up through the day.
As far as restoration of power service, there are currently over 10,000 CEMC customers without power, 6,800 of those customers are in Robertson County and that number has been moving up and down all morning. Robertson County seems to be the hardest hit.
As of 11 am reported outages seems to be on a downward trend.
1:40 pm and CEMC is now a little better than halfway there. Robertson County is now sitting at just over 2600 without power. Total without power across the regain, 7,657, down from over 10,000. They are making good progress.
5:17 pm— CEMC is making great headway, just 1,319 homes to go.
The outages are spread out all over the county. Instead of a few big outages, we have a lot of smaller outages all over the county. This means it may take engineers a little longer to get to every break in the line. We are also getting new breaks, one about every 15 minutes.
Has your power service been interrupted? Tell us your general area in comments and when you lost power.
RELATED: RC Schools To Open Two Hours Late Due To Weather