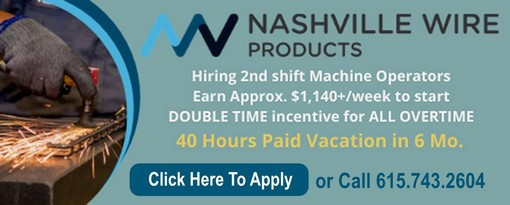 Tobacco Barn Ignites Triggering Multi-Agency Response
ADAMS TENNESSEE: (Smokey Barn News) – A tobacco barn ignited Friday night triggering a multi-agency response from all across Robertson County, Montgomery County, and even Kentucky.
Firefighters from the Adams Fire Department, North Robertson Fire, Cross Plains Fire, Montgomery County Fire, Guthry Fire, and the Pleasant View Volunteer Fire Department as well as the Robertson County Emergency Management Agency, the Sheriff's Office, and Robertson County EMS all responded to the scene.
The barn is located on Glen Raven Rd near Kinneys Rd. MAP The first call went out to 911 around 8 pm Friday evening.
It was a tremendous effort by all the firefighters who poured thousands of gallons of water on the barn from every angle.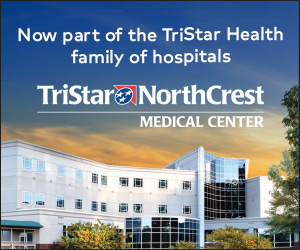 According to Adams Fire Chief Ray Brown, somewhere north of $35,000 worth of tobacco was destroyed in the fire but the barn was still standing at the end, a remarkable achievement. For farmers, smoke firing tobacco carries risks to both structures and product. It's something every tobacco farmer will face in the firing season.
No matter how you look at it, smoke firing carries risk. In most cases, you have an older dry largely wood barn filled with drying tobacco leaves with smoldering embers at the base. It's a delicate dance with science.
"It was a good stop," said Chief Brown. "I'd like to thank everyone that came out to help this evening, it was a great effort."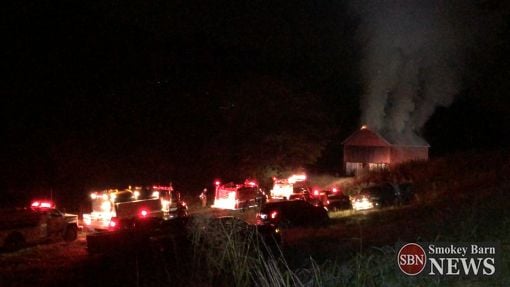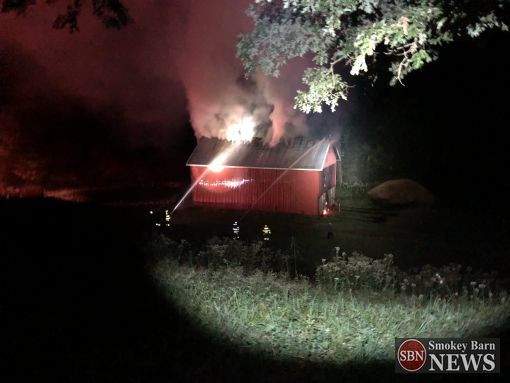 Mobile: To See The Latest Stories or to share this article, scroll below