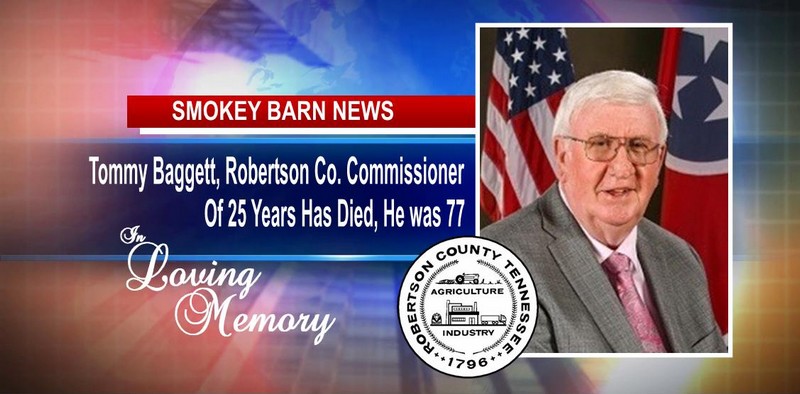 Tommy Baggett, Robertson Co. Commissioner Of 25 Years Has Died, He was 77
GREENBRIER TENNESSEE: (Smokey Barn News) – Well-known Robertson County public servant, Tommy Baggett of Springfield has died, he was 77.
According to his family, Tommy died on Saturday, March 6, 2021, at NorthCrest Health. "Tommy loved Robertson County and did his best to keep it a great place to live."
"The Robertson County community has lost a great champion with the passing of former commissioner Tommy Baggett," said former Robertson County Mayor and friend, Howard Bradley. "I served on the commission with Mr.Baggett and was County Mayor for many of the years that Mr. Baggett served as a commissioner, and as a member of the Planning commission. Mr. Baggett was intimately involved in every progressive legislation that was adopted during my 16-year tenure.
"He was an advocate for schools. He supported the establishment of Highland Crest College and the Stokes Brown Library. He also chaired the Law Enforcement committee at a crucial period in our history. Mr. Baggett never said or did anything to bring attention to himself. However, he was a tireless worker behind the scenes to bring many wonderful things to our county. His vision, leadership, and kindness will never be forgotten. He counseled me on every major issue that our county encountered while we both were in office. He was a trusted friend and mentor. He leaves a void that will not be filled." Former Robertson County Mayor Howard Bradley
Tommy was born June 12, 1943, in Springfield to the late T.C. and Mary Odom Savage Baggett. He was a graduate of Greenbrier High School Class of 1961.
Tommy began his automotive career in November of 1963 at Barber Motor Company. He retired from Cunningham Motors in 2008. He served Robertson County Government in the capacity of County Commissioner for over 25 years, was a Road Commissioner from 1976 to 1980, and until this past week, was an active member of the Zoning and Planning Committee. Tommy served on the HATS Board of Directors for 30 years, was a member of Greenbrier Masonic Lodge #753, and was a lifelong member of Wartrace United Methodist Church.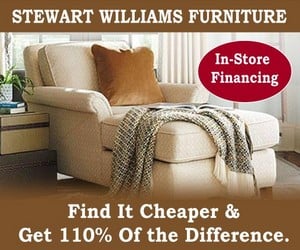 Tommy is survived by his wife of 57 years: Ruth Ursery Baggett of Springfield, by his daughter: Donna Baggett Adcock of Springfield, by his son and daughter-in-law: Mike and Robin Baggett of Springfield.
Funeral services will be conducted Wednesday, March 10th at 2:00 p.m. in the Oakhurst Chapel of the Robertson County Funeral Home. Interment will follow in Springfield Memorial Gardens with Calvin Cothran, Scott Sweatt, Sammy Parks, Ricky Green, Wayne Holman, Landon Norrod, Jerry Bedwell, and Heath Parks serving as pallbearers.
Honorary pallbearers will be Robert Bagby, Burton Glover, Billy Wayne Dorris, Howard Gardner, Howard Bradley, and the members of the Robertson County Zoning and Planning Commission. The family will receive friends on Tuesday from 4:00 p.m. until 8:00 p.m. and on Wednesday from 11:00 a.m. until service time at the funeral home. For Tommy's full obituary, CLICK HERE.
If so desired, memorial contributions may be made to the Shriner Children's Hospital and may be sent c/o Robertson County Funeral Home.
Robertson County Funeral Home in charge of arrangements.
Mobile: To See The Latest Stories or to share this article, scroll below