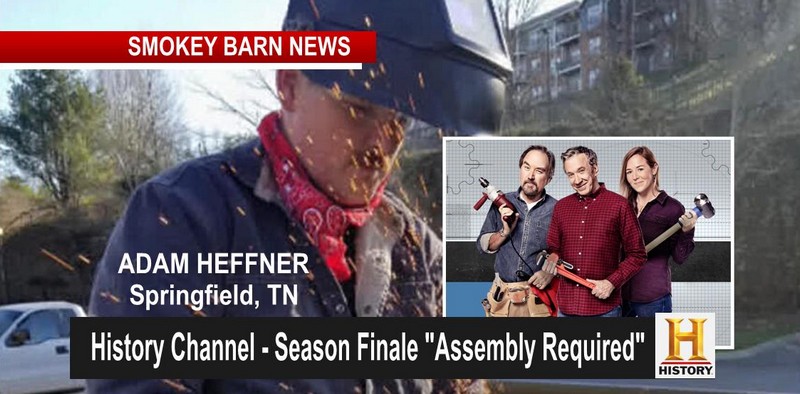 Tonight, On TV, Springfield Artisan/Entrepreneur To Appear With Tim Allen
UPDATE: CONGRATULATIONS Adam Heffner & Maker-Table Metal Inc., in Springfield for winning on the History Channel's "Assembly Required" Season finale this evening!!! Way to go!!
SPRINGFIELD TENNESSEE: (Smokey Barn News) – Springfield local, Adam Heffner is scheduled to appear on History Channel's "Assembly Required" Season finale Tonight, Tuesday, April 27th at 10 pm ET. The inaugural season of this competition show hosted by Tim Allen features Makers from across the country as they breathe new and creative takes into household concepts. Maker-Table Metal Inc., Adam's company, is also featured on the show.
Adam, a California native, uprooted his young family in pursuit of their maker-minded business. Finding greener grasses in Tennessee, the Heffner family comprised of wife Stefanie, pregnant at the time, and their older daughter settled into a new life across the country.
The family founded "Maker Table Metal", a custom metal fabrication and ornamental architecture shop creating everything from custom furniture, home decor, to large-scale custom commercial installations. Adam's background in ironwork and love of "Maker Culture" crafted the perfect blend of art and production within Maker Table.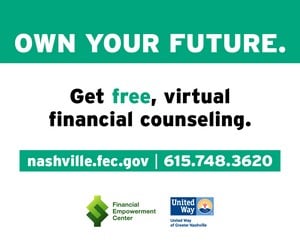 The timing of the company's rise to success found itself within the throes of Covid-19 America. Where most businesses struggled to adapt to the new ways of modern commerce, Adam's creativity and quick thinking propelled the company to further success as a strictly eCommerce business, according to a release from the firm. E-commerce based industry is still a relatively new concept in the world of metal fabrication, however, Adam has pioneered a brand from this concept.
Today, Maker Table is a rapidly growing company branching into new avenues and expanding the brand to a much wider audience. Adam is currently constructing a new building here in Springfield, as the company has grown out of its 103 10th East Ave Springfield, TN location. The entrepreneurial spirit is alive and well in Springfield, Adam Heffner is a driven and influential member of the Maker Culture that shines a modern and exciting light on new avenues of creation.
The episode on the net: https://www.history.com/shows/assembly-required/cast/adam-heffner
Mobile: To See The Latest Stories or to share this article, scroll below