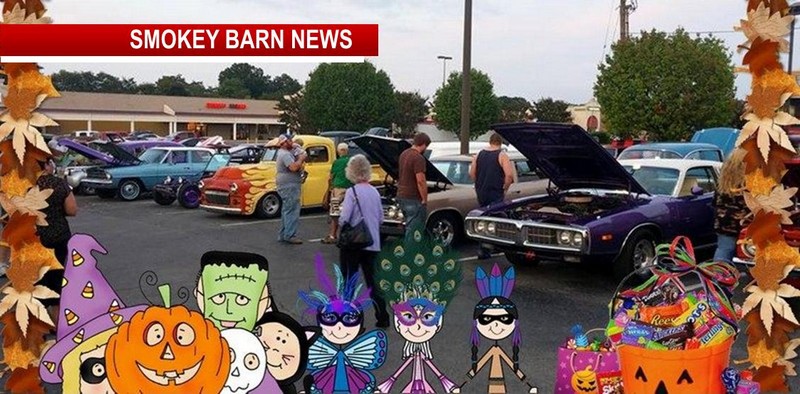 Trick OR Treat/Fall Fun Events Coming Up!
ROBERTSON COUNTY TENNESSEE: (Smokey Barn News) – Lots of Trick Or Treating/Fun fall Family events planned across the county.
NOTE: There have not been any announcements from County or local City officials recommending residents to cancel the observance of "Trick Or Treating" due to COVID-19. See specific COVID guidelines for each event. 
NOTE: Ongoing weekly events listed below upcoming events

Turkey Shoot – Saturdays through November 28 – American Legion Post 45 – Greenbrier, TN 37073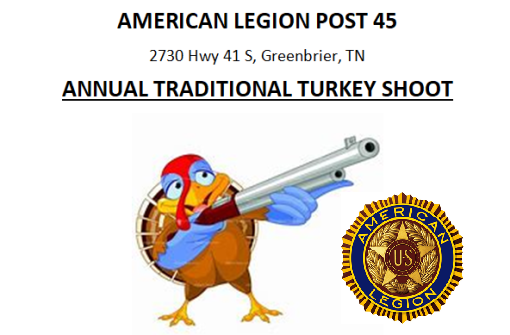 Saturday's: Starting October 3rd 8am-till no more shooters
thru November 28th 8am-till no more shooters
Stock Guns Only. No Custom Guns or Barrels over 36"
Prizes Include but not Limited to: Turkey, Bacon & Ham
Proceeds will be assisting local veterans and American Legion Post 45 – Greenbrier, TN 37073
Memorial Signs
As part of our fundraising efforts during our Annual Turkey shoot, we are offering Memorial Lawn signs to be displayed in a new area this year called "Remembrance Row". Signs are $50.00 per sign.
This area will be to the left of our Turkey Shoot range and all signs will be proudly displayed in the area to show that we remember and honor all our military. Memorial signs can be for any veteran who has served. All signs will be displayed throughout the annual turkey shoot and returned to the person who ordered at completion of the shoot.
We can place a picture on the sign or just the name, dates of service and branch. See examples below:

Signs are $50.00 per sign. Deadline to Order: September 20,2020
All orders received after that date will be processed early October and may not be able to be displayed on opening day, October 3,2020.
Order Form:
If ordering with picture, please email picture to : [email protected] Please make checks payable to American Legion Post 45. Mail payment and printed FORM to: American Legion Post 45, PO Box 160, Greenbrier, TN 37073. We also can take credit card payment, please contact Kathi Carney (518) 242-0307 Auxiliary President.
Proceeds go to…
All funds are used to fund the food baskets we provide for over 50 Veteran's families at Christmas time. The AL Post 45 also provides gift cards for gas for needy Veterans. Recently the  AL Post 45 donated to a Veterans widow to assist with Funeral cost. We also partner with the Veterans Sevice Office to assist them with requests for assistance as well.
Support our Veterans!!


Coopertown Men's Club Turkey Shoot: October 10 – November 14
Annual Turkey Shoot From HWY 49 – Turn onto Burgess Gower Rd
At the Elementary School – 2560 Burgess Gower – Across from City Hall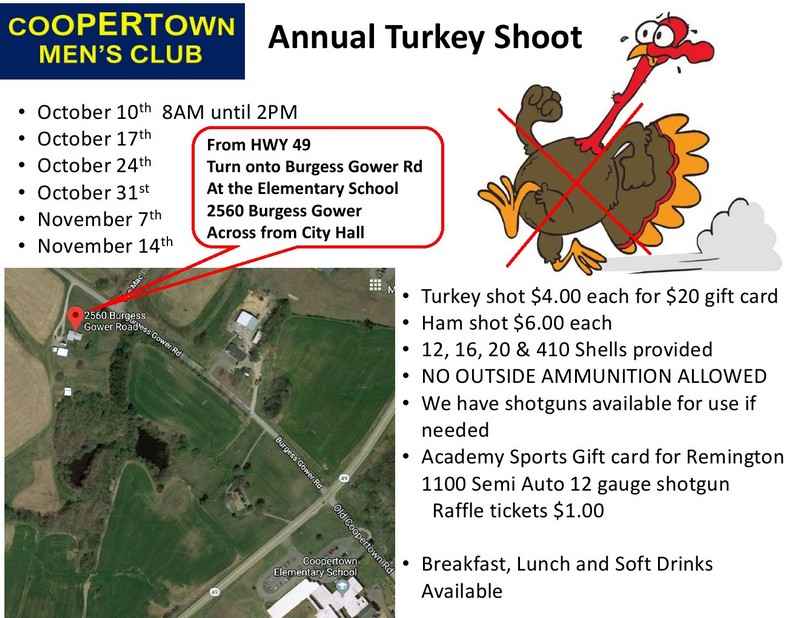 Click Here for rules.
• October 10th 8AM until 2PM
• October 17th
• October 24th
• October 31st
• November 7th
• November 14th
• Turkey shot $4.00 each for $20 gift card
• Ham shot $6.00 each
• 12, 16, 20 & 410 Shells provided
• NO OUTSIDE AMMUNITION ALLOWED
• We have shotguns available for use if needed
• Academy Sports Gift card for Remington 1100 Semi Auto 12 gauge shotgun Raffle tickets $1.00
• Breakfast, Lunch and Soft Drinks Available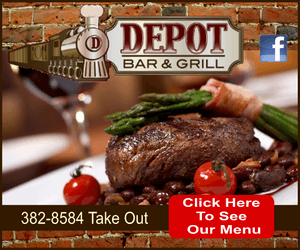 Oct. 24-25 – 2020 'Mask'erade Market – Food, Arts & Crafts, A 2 Day Affair Oct. 24-25 (Vendors Welcome)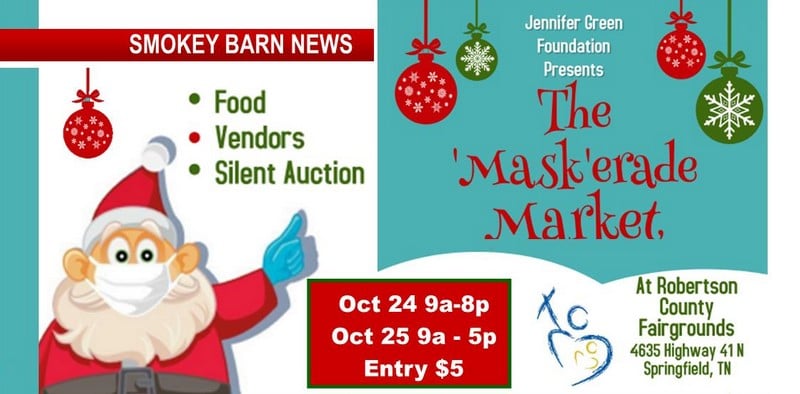 The Jennifer Green Foundation will be hosting a 2020 'Mask'erade Market Saturday, October 24, 2020 9a-8p and Sunday, October 25, from 9a-5p at the Robertson County Fairgrounds located at 4635 Highway 41 N Springfield, TN.
The 2020 'Mask'erade Market was created to allow vendors a place to showcase and sell their products during these unique times. Vendors will include arts and crafts, artisans, food trucks, and other unique items. There will also be a silent auction. On Saturday, October 24 Santa will be making an appearance for pictures. $5 admission.
WHAT WE DO
We raise money to provide additional resources to Robertson County, Tennessee special education programs.
Since 2012, the Jennifer Green Foundation has given over $45, 000 to Robertson County Schools special education classrooms. Learn more.
VENDORS
If you or anyone you know may be interested in becoming a vendor please click here or email us at [email protected]
If anyone would like to Donate to the Silent Auction, please contact us at [email protected]
Follow the Jennifer Green Foundation on FaceBook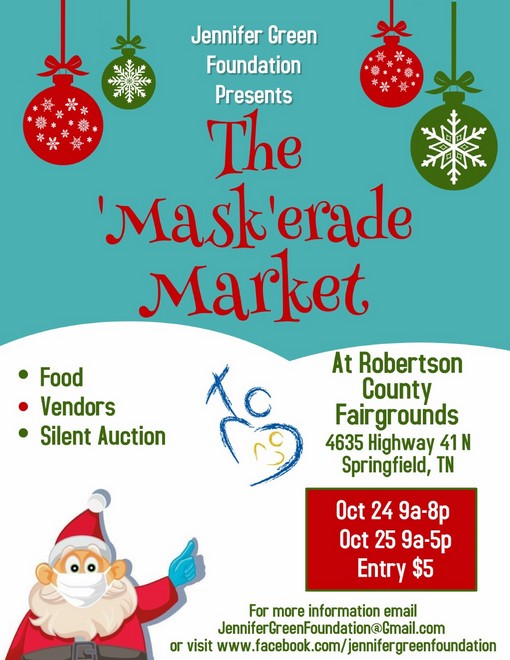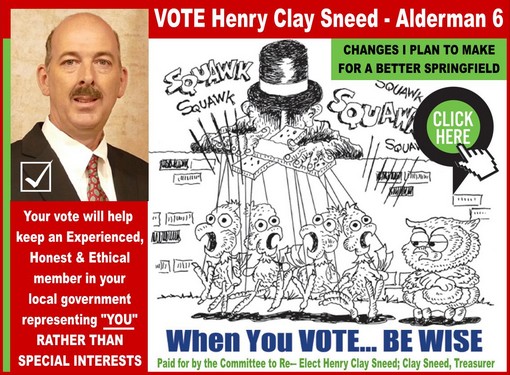 SATURDAY, OCTOBER 24, 2020 – National Drug Take Back Day – Hosted by City of White House, TN- Police Department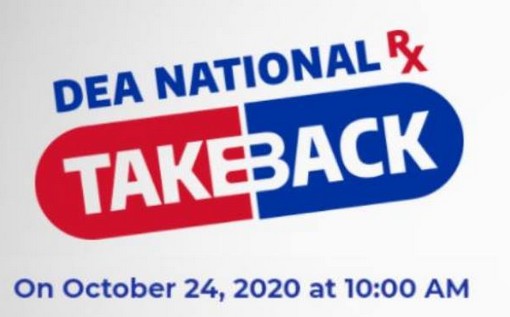 Saturday, October 24, 2020 at 10 AM – 2 PM – White House, Tn Kroger
The White House Police Department will have a "Take Back" station set up at the White House Kroger, 510 Hwy 76, on Saturday October 24th, 2020 from 10:00 am until 2:00 pm.
These Prescription Medications Will Be Accepted:
Prescribed narcotic drugs (Vicodin, Oxycontin, etc.)
Prescription medications
Over the counter medications
Medication samples
Pet medications
Medicated ointments/ lotions
Vitamins
Inhalers
EpiPens (unopened)
These Prescription Drugs Will Not Be Accepted:
Personal care items
Hydrogen peroxide
Aerosol cans
EpiPens (used)
Mercury products
Iodine products
Radioactives
Business waste
Empty containers or "sharps" (needles)
Liquid medications/ cough syrups
For more information, contact Sgt. Eric Enck WHPD, 615-672-4903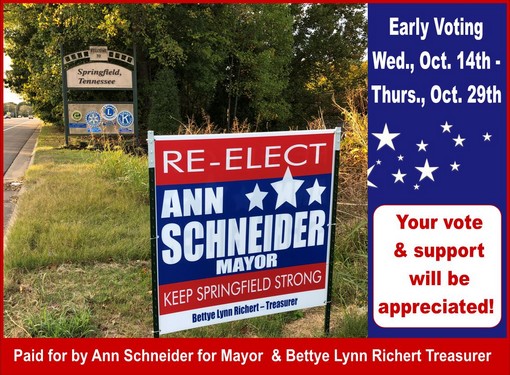 SATURDAY, OCTOBER 24, 2020 – National Drug Take-Back Day – Hosted by Robertson County Sheriff's Office
Saturday, October 24th, 2020 – 10:00am – 2:00pm – CVS Parking Lot Memorial Blvd. Springfield, TN
Dispose of your prescription drugs properly and free of charge with no questions asked.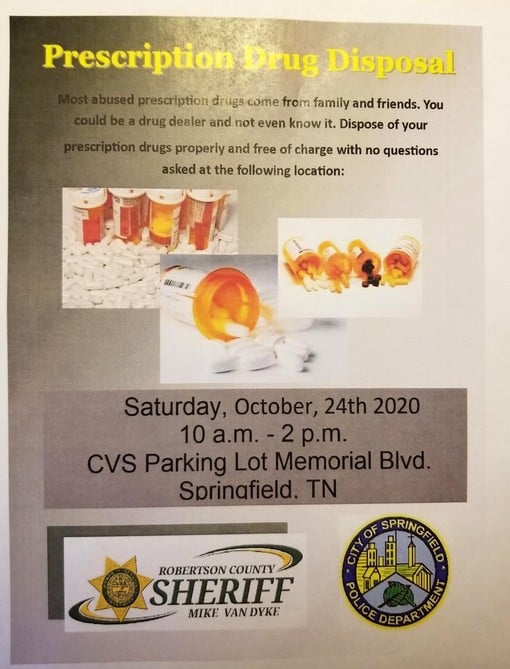 SUNDAY, OCTOBER 25, 2020 AT 5 PM – 8 PM – Harvest Fest – Hosted by Bethlehem Baptist Church
Sunday, October 25, 2020 at 5 PM – 8 PM
5081 Bethlehem Rd, Springfield, TN 37172-7434, United States
Trunk or Treat, Hay Rides, Games, Inflatables, Food and fun for the whole family!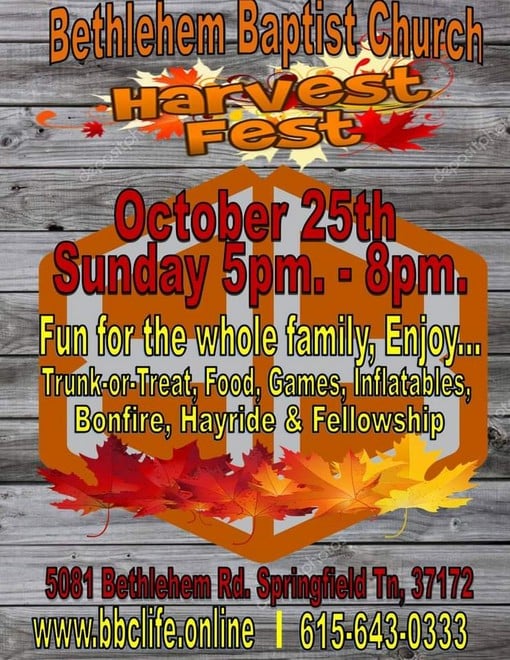 SUNDAY, OCTOBER 25  FREE EVENT! Trunk or Treat 2020 at Kilgore Park – Hosted by Mt Carmel Baptist Church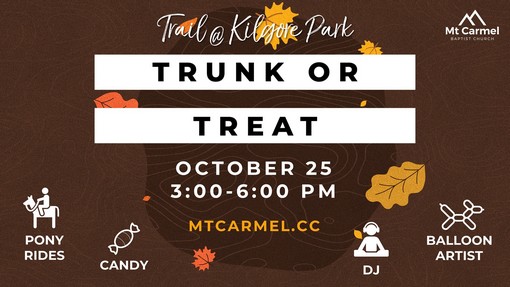 Sunday at 3 PM CDT – Kilgore Park
A fun community event. Trunk-or-Treat, pony rides, DJ, balloon artists, and of course – CANDY! This is a church-sponsored Halloween event where children of all ages trick or treat from station to station (instead of house to house) on the walking trail at Kilgore Park socially distanced (weather permitting). Mt Carmel's congregation will decorate these areas and hand out candy just like at neighborhood Trick-or-Treat events. The event provides a safe family environment for trick or treaters, the children of our community, and church.
Costumes are encouraged, though not required. Please remember there will be children of all ages, so no scary or gory costumes.
Bring a bag of your choice or we will give one at the event!

SUNDAY, OCTOBER 26 – TENT OR TREAT Hosted By Springfield Baptist
Sunday, October 25, 2020 – 4:00 PM 6:00 PM at Travis Price Park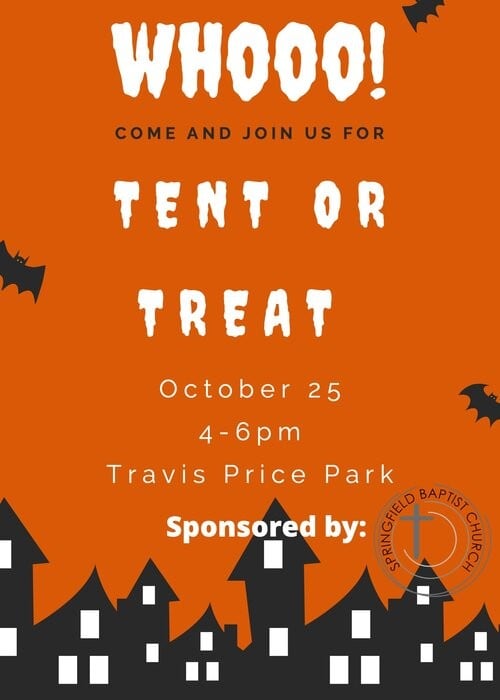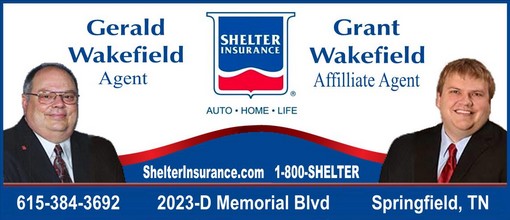 MONDAY, OCTOBER 26, 2020 AT 11 AM – 6 PM – "Drive Thru" Chili Supper Fundraiser – Hosted by Robertson County Historical Society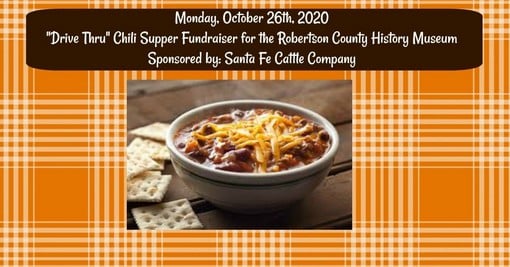 Monday, October 26, 2020 at 11 AM – 6 PM
Springfield Baptist Church
Tickets are $10.00 each and are available at the History Museum (Wednesday-Friday 10am to 4pm) and online here
Join us for our annual Chili Supper but "Drive Thru" style this year! Monday, October 26th we are offering lunch delivery hours (11am-1pm) and dinner pick up hours (4pm-6pm). You have a choice of chili or chicken tortilla soup along with a half sandwich, corn bread muffin and dessert.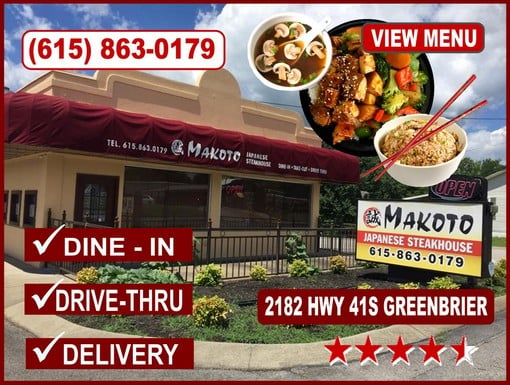 Thursday, October 29: Springfield Stokes Brown Library Drive-thru Trick or Treat
The Stokes Brown Library in Springfield will be having a Drive-thru Trick or Treating coming up on Oct 29th from 5:30-7:30.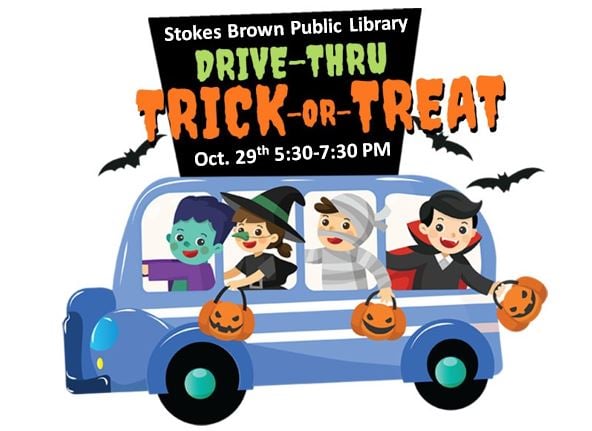 THURSDAY, OCTOBER 29 – CITY OF WHITE HOUSE 15th ANNUAL TRAIL OF TREATS
October 29 – 4-8pm. Businesses in town will set up a trail of treats (booths/vendors). A list of participating businesses can be picked up at the Parks & Rec Dept. or on the city's FB page the week of Halloween.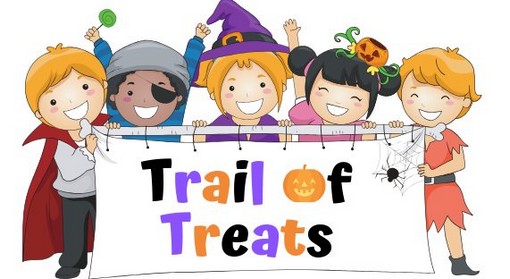 FRIDAY, OCTOBER 30:  2nd Annual Greenbrier City Wide Halloween Bash Louise Martin Memorial Park – Hosted by 2nd Annual Greenbrier City Wide Halloween Bash, Stroker Ace and Trey Craig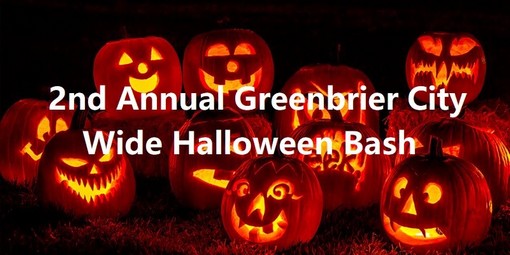 Friday, October 30, 2020 at 5 PM – 9 PM – Louise Martin Memorial Park – 2295 Old State Highway 11, Greenbrier, TN
Welcome to the 2nd Annual Greenbrier City-Wide Halloween Bash!
(100% Volunteer funded and operated) October 30th from 5 to 9 pm. Hayrides, Smores pits, Music in the park, Movies night in the park, Face painting, Bobbing for Apples Chili and Hot Dogs are provided for free!

Wednesday, October 31  The Springfield – Classic Tin Cruise In – Trunk Or Treat
CHANGE OF DATE and TIME!!!
It will be Oct. 31st instead of Oct 28th. Bring out your Gouls and Ghosts to collect the Tricks and Treats For Halloween! Please Park Closer to the Goodwill Area so Our Candy Givers Can Park Their Cars!! See Less
Any questions please call Shelby Horner at 615-336-2257. Follow us on FaceBook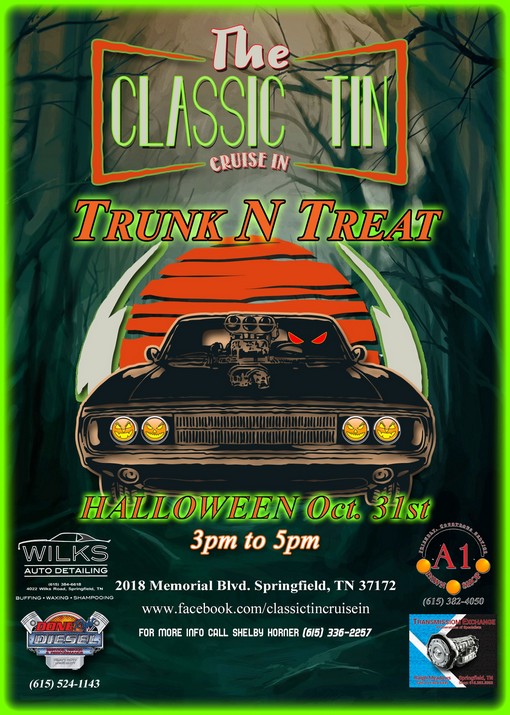 SATURDAY, OCTOBER 31, 2020 Trunk or Treat – Calvary Baptist in Greenbrier
October 31st from 6-7:30 PM.
The Trunk or Treat will be held indoors in our Gym with free hot Chocolate! The community is invited!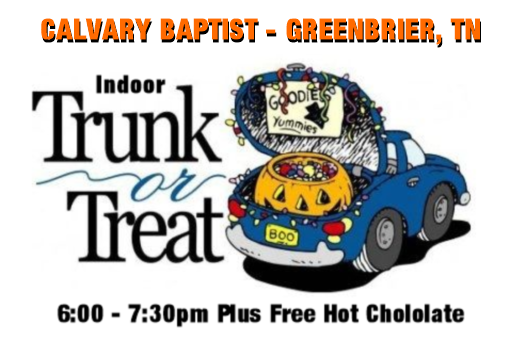 SATURDAY, OCTOBER 31, 2020 – Orlinda Baptist Drive Up Candy Slide
Oct 31 from 5:30 – 7:30 – 1124 W Church St. Drive or walk up to the decorated Shoot. Place your candy container and watch the candy slide down into your bucket!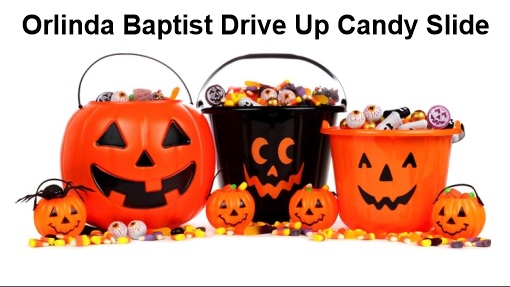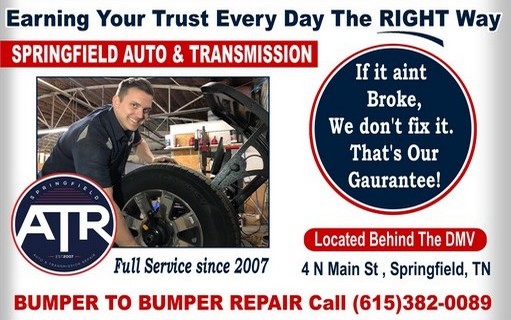 SATURDAY, OCTOBER 31, 2020 – 2020 Adams/Cedar Hill Spooktacular  – Bell School, Adams, TN
Bell School, Adams, TN – 7617 Hwy 41N – We are set for Oct 31, 2020 4pm to 730pm or so.
We are needing as many volunteers and vendors as possible. Feel free to message or post with any questions. For businesses, this is free advertising, as we are not charging vendors.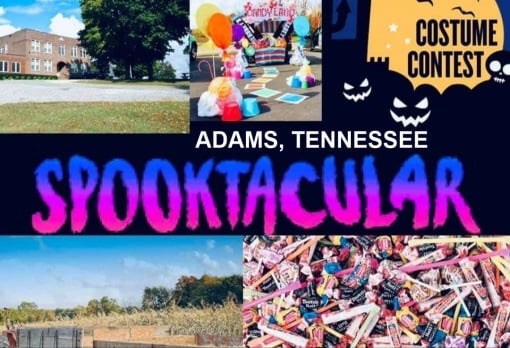 SATURDAY, OCTOBER 31, 2020: Trick or Treat Pre-Party Hosted by Flewellyn Baptist Church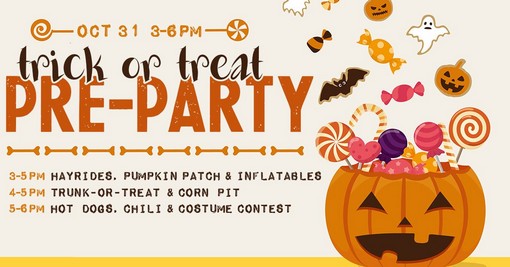 Saturday, October 31, 2020 at 3 PM CDT – 6 PM CDT
Flewellyn Baptist Church – 3557 Fewellyn Rd, Springfield Tn
Totally FREE Candy, FREE Food, FREE Fun, FREE Parking!!
3-5pm hayrides, pumpkin patch, corn pit & inflatables
4-5pm trunk-or-treat
5-6pm hot dogs, chili & costume contest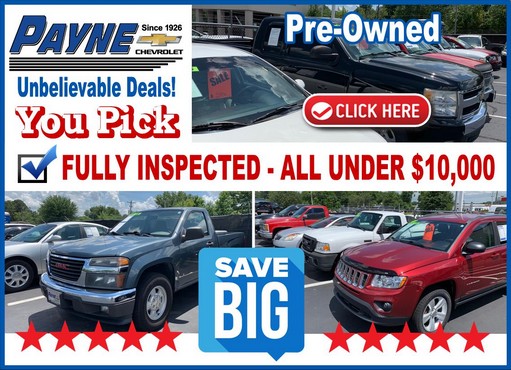 NOVEMBER 8 – VETERANS DAY SERVICE – PROVIDENCE BAPTIST CHURCH – COOPERTOWN, TN
Veterans will receive a special gift during the service. Veterans and their family members are invited to a free meal after the morning service.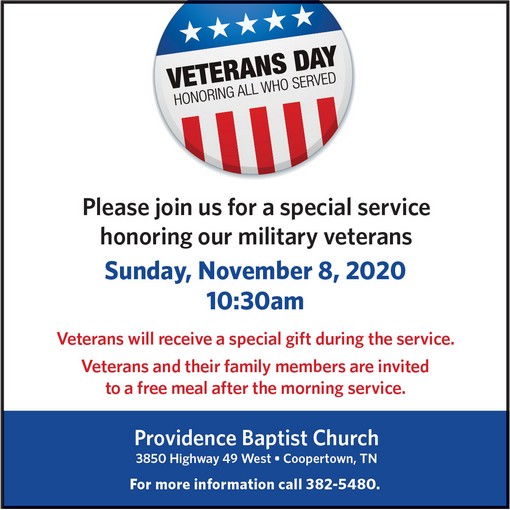 NOVEMBER 8 – VETERANS DAY SERVICE – CALVARY BAPTIST – GREENBRIER, TN
Sunday November 8th at 10AM a Special Veterans Day Service at Calvary Baptist Church located 2806 US-41, Greenbrier, TN 37073.
We will be Honoring all our Veterans for their service.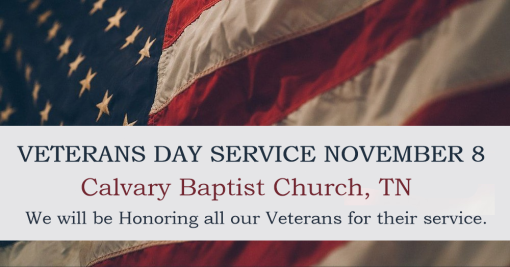 ANNOUNCEMENT:
Byrum Porter Senior Center IN Orlinda Is Open!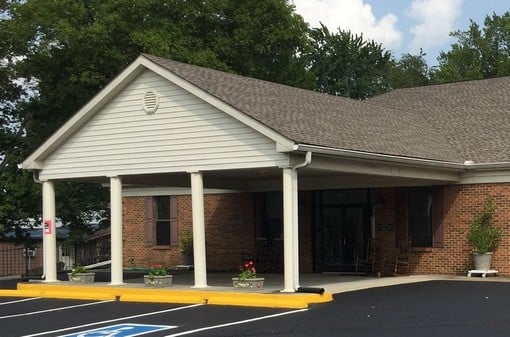 9123 Tennessee Highway 49, Orlinda, Tennessee 37141
Phone: (615) 654-3161
Email: [email protected]
Mon – Fri: 8 am to 4 pm
Saturday: closed unless event is scheduled
Sunday: closed
Exercise classes starting.
Tai Chi on Monday and Wednesday at 2:30pm
Fitness after 50 Tuesday and Thursday 9 am
Yoga Tuesday and Thursday 10 am
Painting class starting October 16th
Foot care and Massage appointments are available.
*Please practice social distancing during classes
Check out our website or follow us on FaceBook

ANNOUNCEMENT:
"Give Thanks" Through The United Way (ROBERTSON COUNTY) To Help Families In Need This Thanksgiving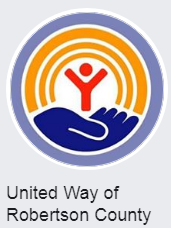 With the official start of fall this week, you might have started thinking about ways you can give back this holiday season. We are excited to share our plans for this year's Give Thanks Day of Action and hope you will consider supporting it again this year.
Throughout October and early November, participating companies, groups, and organizations can collect supplies and assemble Give Thanks boxes filled with all the food needed for a traditional holiday meal, along with supplemental food to feed a family of four through the weekend. Give Thanks is a great opportunity to raise awareness, build community and bring a sense of volunteerism to your workplace, organization or social group.
There are several ways to get involved:
Create a box/boxes.
Click here to register as a sponsor and commit to the number of food boxes that you, your family, group, or workplace would like to make. Our goal is to have all food boxes collected at the United Way office (100 5th Avenue, Springfield) on November 10th and 11th and ready for distribution to the community by November 16th.
Run a collection drive.
Click here to let us know your site collection goal or send me an email so we can create a plan that works for you. Our goal is to have collected supplies to the United Way office (100 5th Avenue, Springfield) on November 10th and 11th and ready for distribution to the community by November 16th.
Donate to the cause.
Click here to be directed to our Give Thanks donation site. You will have the option to designate your donation to one of the five counties in our service area from the drop down box under the question "Which community would you like your donation to serve?".
Click here for the Required Food Items List to create a complete holiday food box for a family in need. Each box that our sponsors prepare will feed a family of four. (Larger families are eligible to receive more boxes – Example: five- to eight-member families receive two boxes; nine- to 12-member families receive three boxes.)
2020-DoA-Give-Thanks-Required-Items-One-Pager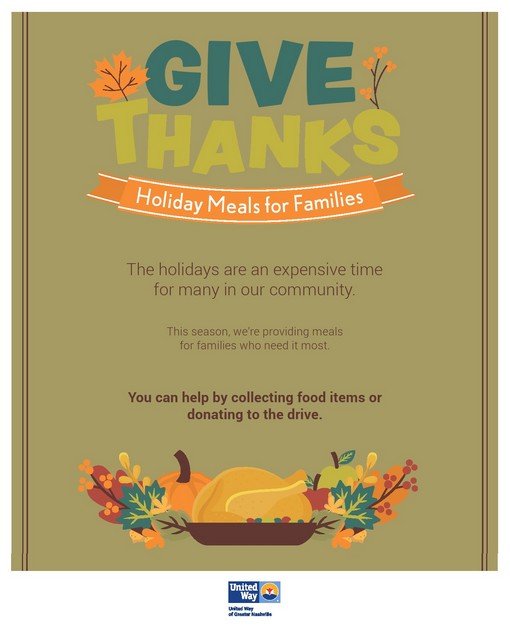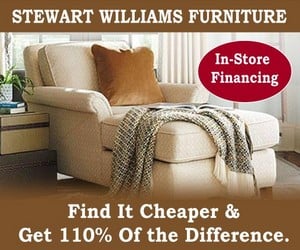 The Master Gardener Program – November 10 – December 15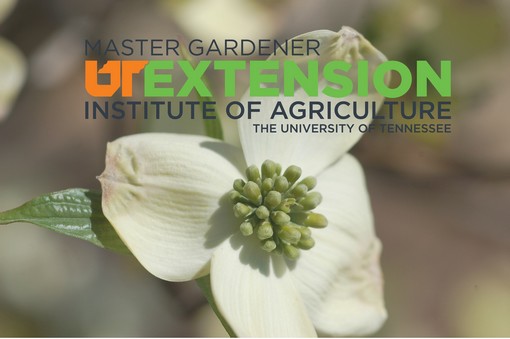 Would you like to become a Tennessee Extension Master Gardener?
Dates: The Master Gardener Program will be held during 10 days from November 10 – December 15 starting at 9:00 am (classes last 2-3 hours)
Location: All meetings will be held online using Zoom.
Topics: Gardening, Soils, Weed Control, Fruit, Woody Ornamentals, Herbaceous Ornamentals, Lawns, Insects, Plant Diseases, Stewardship, and Botany.
Click Here for Application Packet with more details.
Deadline for Entry: October 9, 2020.

UT Extension – Robertson County
Office: 615-384-7936
Cell: 606-748-7424
Email: [email protected]

ONGOING WEEKLY EVENTS
Wednesdays,  – Celebrate Recovery – Springfield Baptist Church

Springfield Baptist Church has a rich history of Celebrate Recovery. It is being retooled and relaunched soon. Celebrate Recovery is a Christ-centered, 12 step recovery program for anyone struggling with hurt, pain or addiction of any kind. Celebrate Recovery is a safe place to find community and freedom from the issues that are controlling our life.
SCHEDULE
Wednesday at 6:30 PM
LOCATION
Springfield Baptist Church
400 North Main Street, Springfield, TN 37172
<<Enter the small chapel on the Main Street side of the church.>>
Email the church for questions or more info at: [email protected]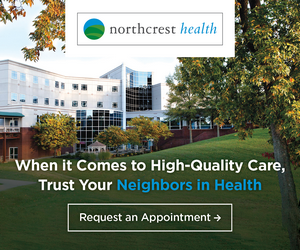 Stokes Brown Public Library Presents 'To Make Our Voices Heard: Tennessee Women's Fight for the Vote
Exhibition showcases events leading up to Tennessee's ratification of the 19th Amendment to the U.S. Constitution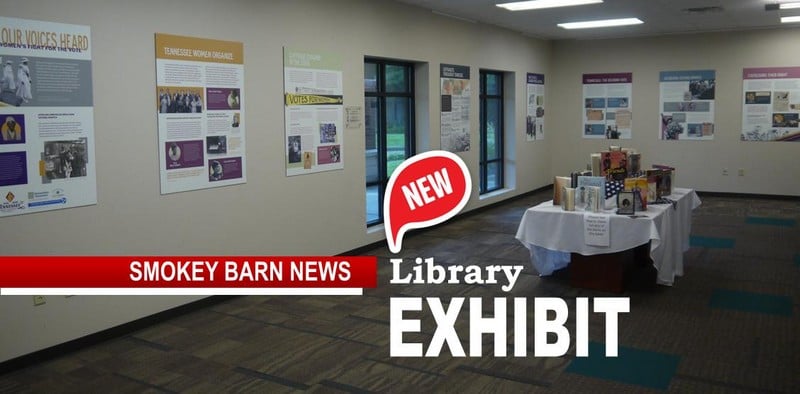 Stokes Brown Public Library presents To Make Our Voices Heard: Tennessee Women's Fight for the Vote, a new traveling exhibition, on display now at the library. The exhibition, created in partnership with the Tennessee State Museum and the Tennessee State Library and Archives, explores the history of the woman's suffrage movement, Tennessee's dramatic vote to ratify the 19th Amendment in 1920, and the years that followed.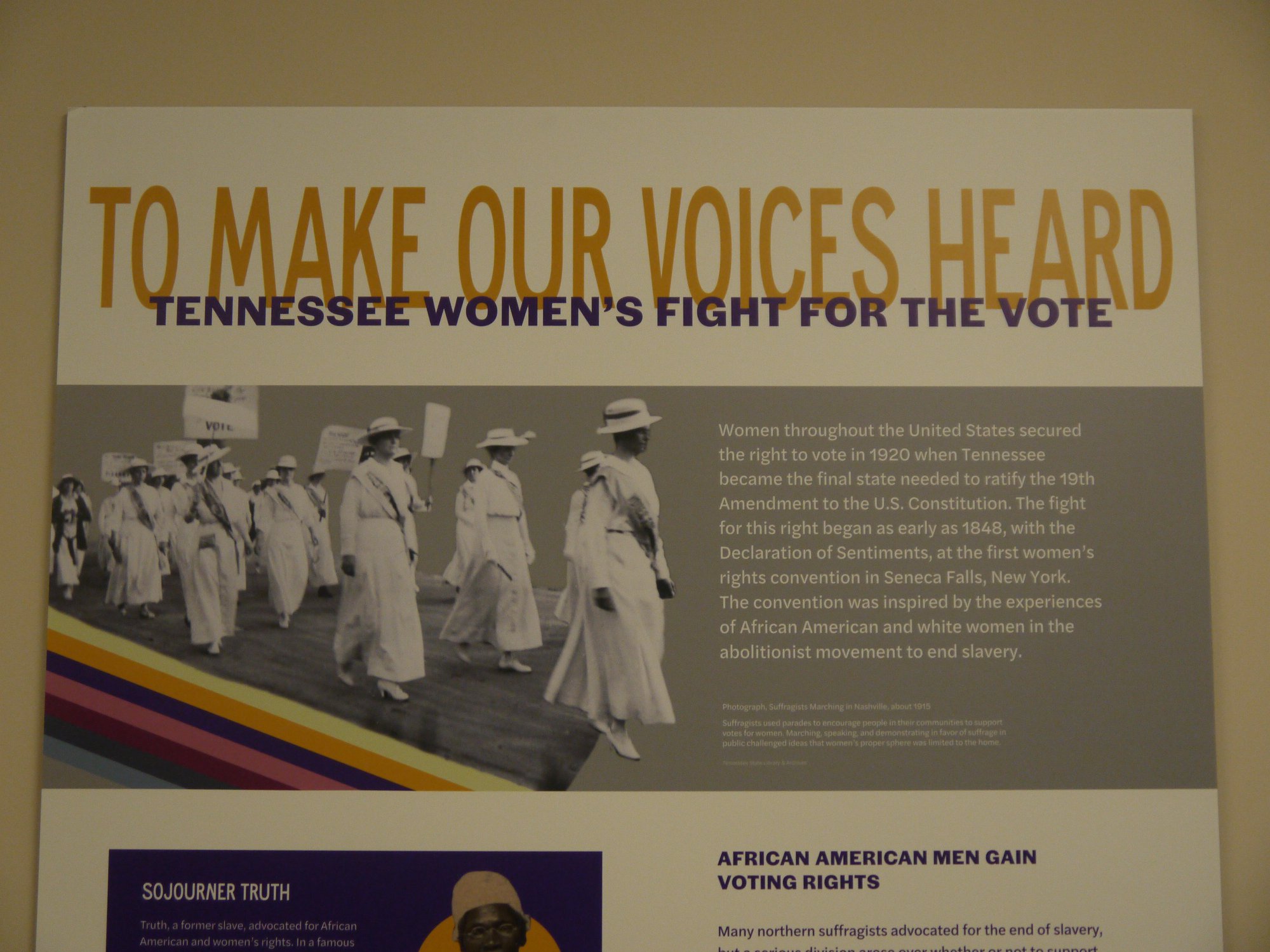 "We are very excited to be included among the hosts of this exhibit which beautifully depicts key events and people involved in one of the most important political movements of the twentieth century. We hope that our display will be able to educate our patrons about the role Tennessee played in this important chapter in American history. –Michelle Adcock, Director of Stokes Brown Public Library
The exhibition is constructed of multiple dynamic panels, offering guests a touch-free experience of archival images, engaging stories and introductions to the leaders of the fight for and against the cause of woman's suffrage. The stories begin by detailing the early challenges of racial and gender discrimination and continuing to the organization of African American and white women's associations to encourage political engagement. READ MORE

Wednesdays In Springfield – The Classic Tin Cruise In
Held Every Wednesday, from spring till Halloween, Classic Tin Cruise In will be in Springfield, TN. Classic car, truck and bikes Cruise In for Springfield and the surrounding communities coming together for some Burgers and a Coke!!! Being held next to Burger King, 2018 Memorial BLVD, Springfield, TN . Any questions please call Shelby Horner at 615-336-2257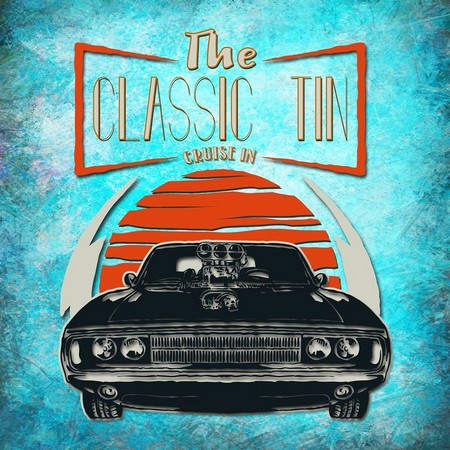 Saturdays – Racing at Veterans Motorplex at The Rim in Greenbrier, TN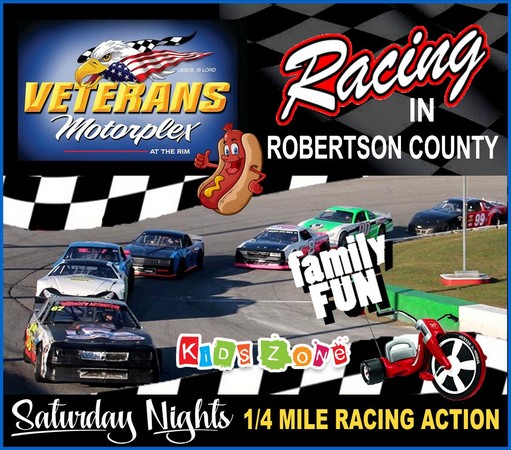 THURSDAY, OCTOBER 22 – FINAL Cedar Hill Farmers Market 4pm-8pm
Located behind Cedar Hill City Hall.
Located behind Cedar Hill City Hall: 290 S Main St Cedar Hill, TN 37032. Over two dozen vendors! Farm Fresh fruits and veggies, Fall decor, Clothing. Pumpkins, Mums, 2 local authors will be there with their books! Food trucks, Fresh Coffee & Picnic Tables & LIVE Music!


NOTICE: Food Assistance Available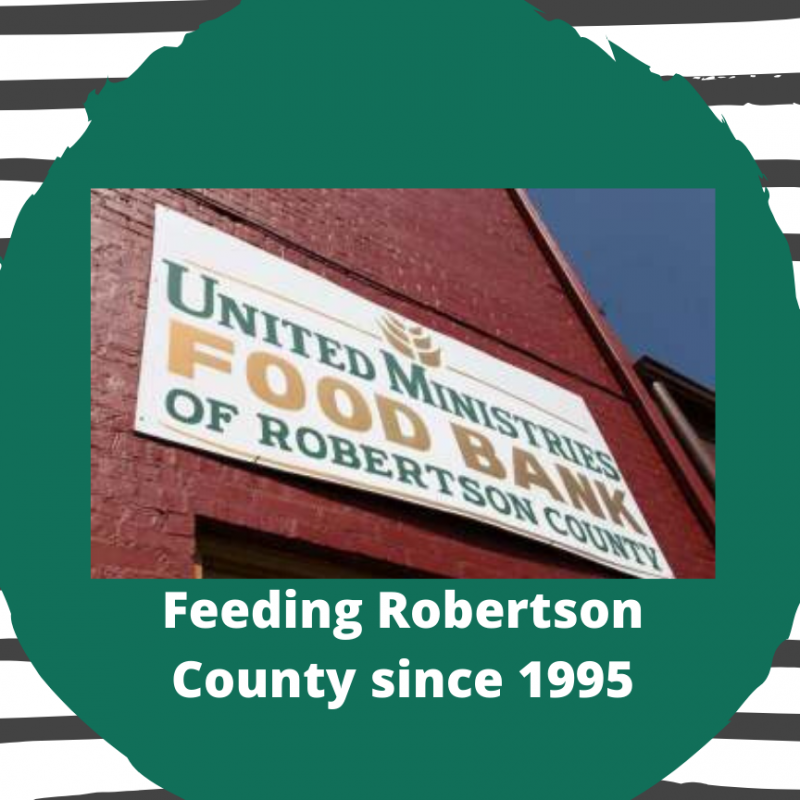 The United Ministries Food Bank would like to inform the residents of Robertson County that they are still helping with food needs.
If you are struggling to put food on your table they can help.
They are located at 808 S Main St. (beside Cope). Familes need to have ID's and Birthdays dates for all living at their residents.
Residents are welcome to come in monthly for assistance. If you have questions please call 615-384-8306.
Hours: Open Monday thru Thursday 10:30AM to 1:30 PM.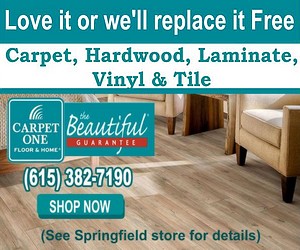 Notice: Food Pantry – Bethlehem Baptist Church Drive By Pantry 
Please drive up to Building A from the Hwy 76 entrance. Residents are asked to show proof of residence and an SSN# for each resident.
The drive-by pantry will be open on Wednesdays from 11am to 1pm.
NOTE: Beginning 9/2/2020 the pantry will be open 4:00-6:00 pm on the first and third Wednesday evenings of the month.
Bethlehem Baptist Church – 5081 Bethlehem Road – Springfield, TN. 615-643-0333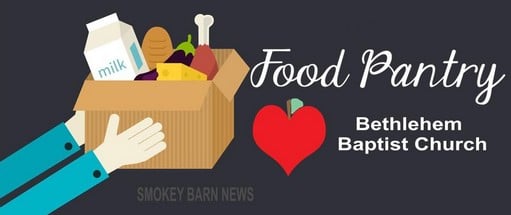 LOCAL LIBRARY EVENTS
Springfield, TN

Millersville, TN

Millersville Public Library – We are excited to start Outdoor Storytimes this September! We will be setting up in the parking lot where families can spread out and practice social distancing while enjoying some stories and songs. Bring your own seating and join us on Fridays at 10:30 am!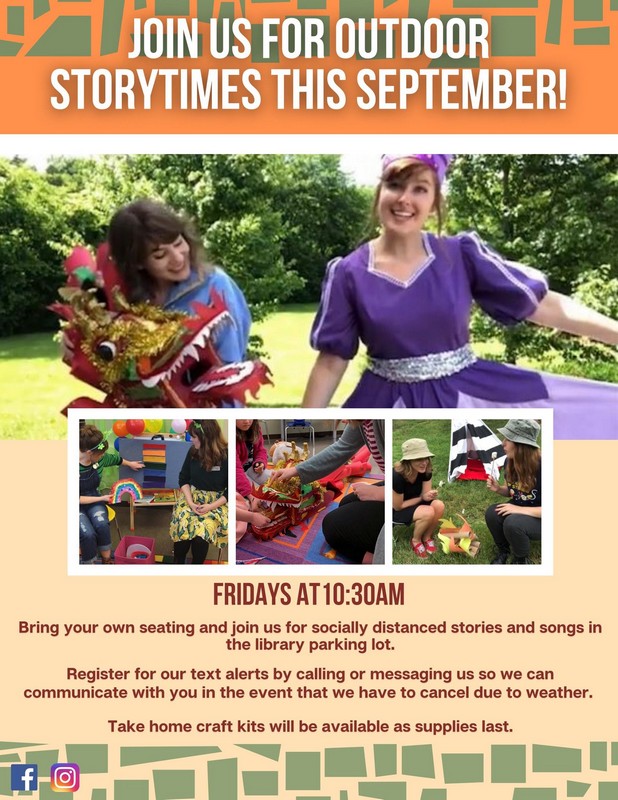 Millersville Public Library – Homeschool Storytime is back this September! We'll meet outside in the library parking lot as weather allows, or through a Zoom meeting on rainy days. Limited spots available. You can register by calling or messaging us.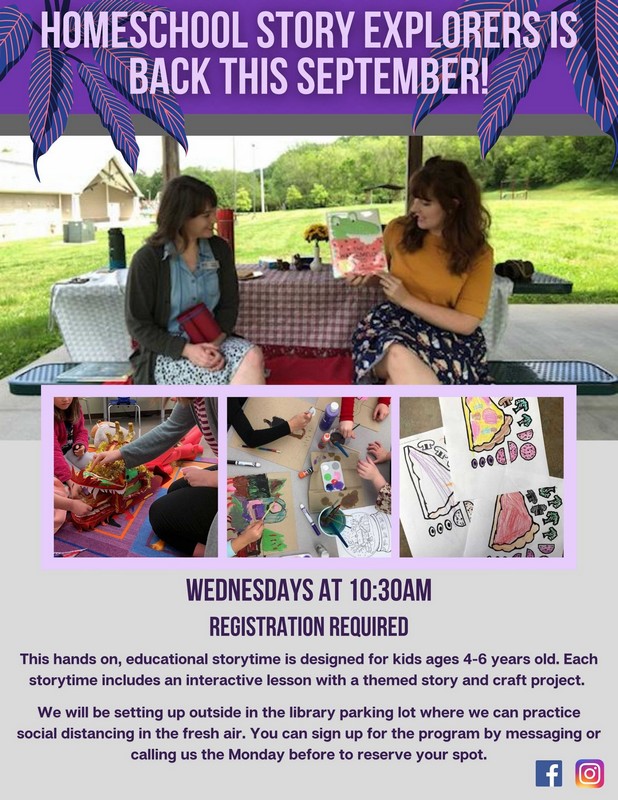 White House, TN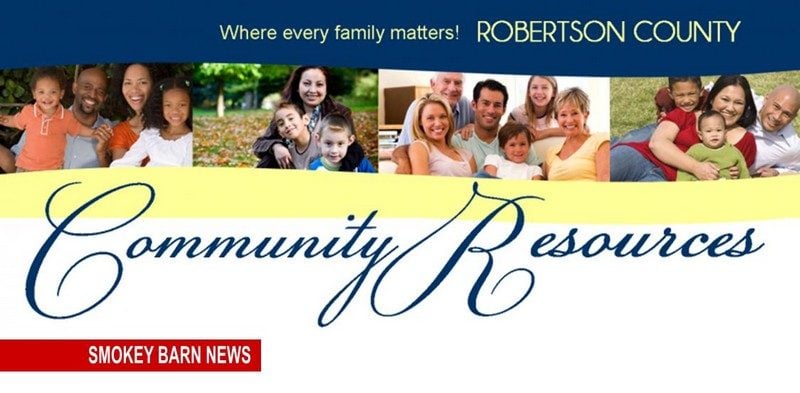 For A Full List of Family & Community Services, Resources & Meetings
School events, church events, community fundraiser events, community gatherings, fundraisers, Announcements, Public Notices & rallies in Springfield, Greenbrier, Adams, Ridgetop, White House, Cross Plains, Millersville, Cedar Hill, Coopertown & Orlinda in Robertson County Tn, Tennessee!