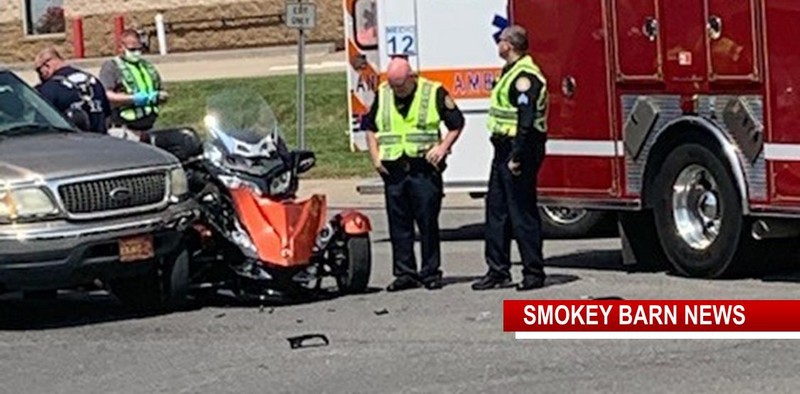 Trike And Vehicle Collide In Springfield, Rider Ok
SPRINGFIELD TENNESSEE: A trike and a passenger vehicle collided near the Kroger shopping center Wednesday morning. Location of crash
One person was transported to an area hospital following the crash however no serious injuries were reported in the crash.
The Springfield Fire Department, Robertson County EMS and Springfield Police all responded to the scene.
There's no word on a cause of the crash but as motorcycles and other types of recreational vehicles hit the roadways in the warm weather drivers are reminded to take that second look. Remember, a motorcycle can be hidden behind a pencil. See a great example in a Smokey PSA below the photos of the crash.
PHOTOS: Terry Freeman Springfield Tn.