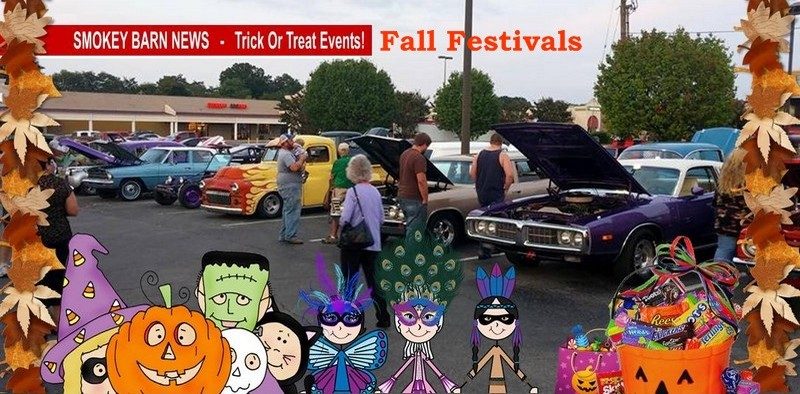 "Trunk Or Treat" & Fall Fun Events (2018)
In & Around Robertson County
ROBERTSON COUNTY TENNESSEE: (Smokey Barn News) – Lots of fun Trunk or Treats and fall festivals coming up.
NOTE: There have not been any announcements from County or local City officials recommending residents to change the observance of "Trick Or Treating" on Oct. 31 due to expected Rain.
If any announcements are made, we will post it here.
Many communities throughout the county generally observe Trick OR Treating on October 31st from the hours of 6pm to 8pm. Parents of very young children usually start earlier. The City of White House is holding a "Trail Of Treats" on Oct. 30th (see below) Also, the Greenbrier Fire Dept. will be holding a Touch-A-Truck, Trick-Or-Treat & Chili supper…Don't miss the fun!

HALLOWEEN SAFETY TIPS – CLICK HERE
HELP PETS HAVE A SAFE HALLOWEEN – CLICK HERE

Smokey Barn News (Advertisement)


October 30-31: Trick Or Treating – Pleasant View Volunteer Fire Department
If you and the family plan on taking the kids trick or treating this Halloween, be sure to stop by and see the PVVFD! Due to the construction going on at our Station 1, we will be handing out candy at our Admin building located at 2425 Hwy 49 E in Pleasant View. Due to the weather concerns, there will be people here to hand out candy TONIGHT and TOMORROW night!! We hope to see some good costumes and happy faces over the next two days! Stay safe and have a happy Halloween!

October 30: City of Guthrie (KY) Moves Trick or Treat To Oct. 30
Based on the weather forecast for Halloween, and an abundance of caution for our children's safety the City of Guthrie will move Trick or Treat activities to tomorrow October 30th. Hours will remain 5-8 pm.
– Mayor Scott Marshall

October 30 (Tuesday) Trail of Treats – City of White House, Tennessee
Tuesday, October 30 at 6 PM – 9 PM – 105 College St, White House, Tennessee 37188
Trail begins at the WH High School Greenway Trailhead @ 6PM
*All children must provide their own bag/basket for candy
*For more information, please contact the WH Parks Dept
City of White House
Parks and Recreation Department
Trail of Treats Booth Registration
The Parks and Recreation Department is now accepting Vendor registrations for the 2018 Trail of Treats. Each business / organization is asked to decorate their 10' x 25' booth space along the Greenway in a Halloween theme. Assigned booth numbers will be given to each participating business as they register. Decorating may begin as early as 12:00 pm on Tuesday, October 30th. The event will begin promptly at 6:00 pm. If you have any questions, please contact our office at 615.672.4350 ext. 2114.

October 30: (Tuesday) Joelton First Baptist Church
Annual Harvest Festival (Indoors) from 6-8PM. 7140 Whites Creek Pike
Joelton, Tennessee

October 30 (Tuesday): Greenbrier High School Trunk or Treat from 6-8PM…..Inflatables, Games & Lots of Candy!
The community is invited to our annual Trunk or Treat. The band will have a haunted house, Pep Club will have pumpkins to decorate, cosmetology department will be styling hair and polishing nails, FFA will have a petting zoo, Show choir will perform Thriller, and other activities will be able for the children.

(Sponsored)
October 31 Classic Tin Cruise In – Trunk N Treat – Springfield, Tn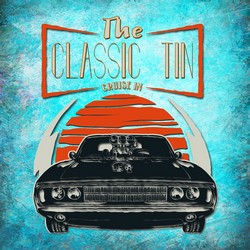 NOTE: If Rain comes around on Wednesday night for our Trunk-N-Treat…… We will not be having one this year. We will play it by ear on Wednesday!! Keep Checking back!
We will have our 5th Annual Trunk N Treat Wednesday, October 31 at 5 PM – 8 PM at 2018 Memorial Blvd, Springfield, TN 37172.
So Bring your ghosts and Ghouls out for some Treats and maybe a Trick or Two!! This is a Family Oriented Event!! Please Park in the parking spaces behind the cruise in and walk over to the Classic Cars Area to present yourselves and get your treats!! Click To See Flyer
Contact Shelby Horner at 615-336-2257 if you have any questions!!

October 31: Annual Chili On The Square Fundraiser! Donations Needed
On Wednesday, October 31 from 11AM til 2PM. We can take these items from now until Oct. 29: Fritos, squeezable bottles of ketchup, mustard and relish, 12 pack Coke, diet Coke, or Sprite, bottled water, plastic forks.
We need these on Monday, October 29: hot dog buns, shredded cheese, sour cream, onions. See Flyer
Homemade desserts (brownies, cakes or pies) are requested by Tuesday, October 30

October 31: TRUCK -N- TREAT By Payne Chevrolet (All local businesses, churches, organizations, etc. are invited to participate) RAIN OR SHINE
Attention local businesses! We need you!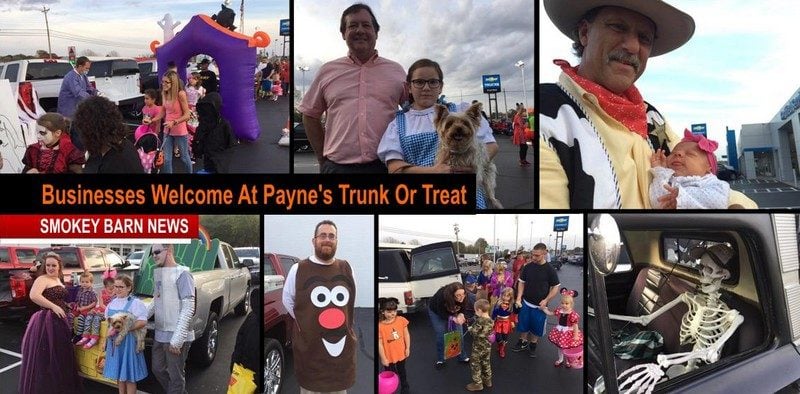 (Sponsored) RAIN OR SHINE
Wednesday, October 31 at 5 PM – 7 PM at Payne Chevrolet – 2807 Memorial Blvd, Springfield, Tn (RAIN OR SHINE)
We are looking for vendors for this year's Truck -N- Treat and are inviting all local businesses, churches, organizations, etc. to participate in our truck -n- treat this year. We had a great turn out last year and hope for an even better one this year!
We will be supplying trucks to participating vendors to decorate and advertise.
We provide the truck, you bring the candy and decor.
To reserve your truck, please call Susan at 615-384-5573 or email [email protected] or send us a message on facebook!

October 31: Greenbrier Fire Dept. Touch-A-Truck, Trick-Or-Treat & Chili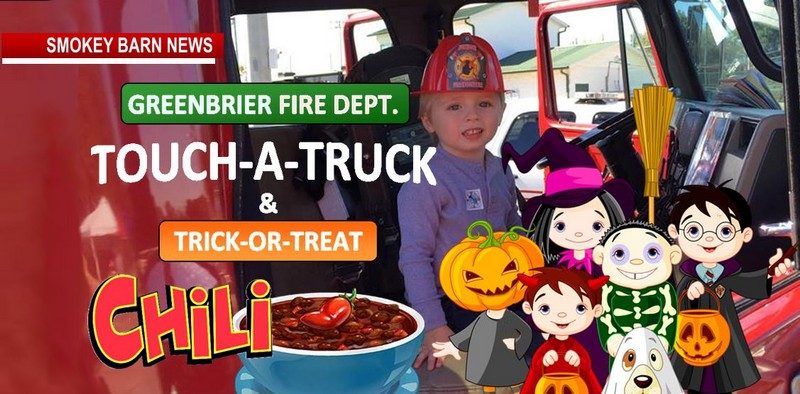 (Sponsored)
Wednesday, October 31, 2018 Greenbrier fire department 790 West College St. 5 PM to 8 PM See Flyer
If you have a kid that loves or wants to be a firefighter, bring them by the Greenbrier Fire Department this Halloween! Touch a truck, trick or treat, see the fire trucks, meet the firefighters, have some chili, and grab some candy!

October 31: Pumkin Festival & Trunk Or Treat At Calvary Baptist In Greenbrier (INDOOR & OUTDOOR Activities Under The Pavillion)

(Sponsored)
October 31st from 6PM to 8PM at Calvary Baptist Church in Greenbrier, Tn. (INDOOR & OUTDOOR Activities Under The Pavillion) Children 12 and under trick or treat in the gym. Teens: 7-12th grades outdoor event with pumpkin pie eating contest, Speed Carving contest & PUMPKIN CHUNKIN CONTEST! * Church to provide pumpkins.
Calvary Baptist: 2806 US-41, Greenbrier, TN. Phone: (615) 643-7737

October 31: Trunk of Treat – Rock Springs Baptist Church
Wednesday, October 31, 2018 at 6:15 PM – 8:15 PM at the Rock Springs Baptist Church: 2155 Rock Springs Rd, Greenbrier, Tn.
Please join us for Trunk or Treat Fun!

October 31 Trunk or Treat First Baptist Church Hendersonville (INDOOR)
Wednesday at 5 PM – 8 PM: 106 Bluegrass Commons Blvd, Hendersonville, Tennessee 37075
The annual Trunk or Treat is back for another year! Enjoy some hot dogs, games, and candy of all kinds on October 31, from 5:00-8:00 PM.
For those looking to serve, you can drop off candy at the donation bins around campus, or you can volunteer to reserve a parking space to hand out candy. Contact Susan Own at 615-969-5657 or [email protected] for any questions.

October 31 (INDOOR) Rivergate Mall wide Trick-or-Treat
Wednesday at 5 PM – 8 PM: 1000 Rivergate Pkwy, Goodlettsville, Tennessee 37072
Bring your kids to RiverGate Mall on Halloween night for a safe place to Trick-or-Treat and enjoy fun fall activities! Kids dress in your favorite costume and join us for our Jack O' Lantern Jubilee & mall-wide Trick-or Treat!
Activities include:
Trick-Or-Treating
Face Painting
Bouncey House
Pumpkin Picture Op
Free small Pumpkins (1st 250 kids)
Event will be located in the Center Court Area. Trick-or-Treaters will be given a complimentary Halloween Trick-or-Treat bag and a map of the participating mall stores and candy stations. NO masks are allowed on adults or kids 12 and over. Costumes should be appropriate and follow our code of conduct. Candy will be first come first serve, please limit to one trip per store and candy station to ensure all kids receive enough candy.

October 31: Indoor Trick-or-Treating Trail of Treats at Epiphany Baptist Church in Springfield: 211 1st Ave. W., Springfield
Free hot chocolate and Apple cider from 6 to 8 PM, candy games and fun 211 1st Ave. W., Springfield


Smokey Barn News (Advertisement)


We bring you ALL the News in and surrounding Robertson County, Tennessee.