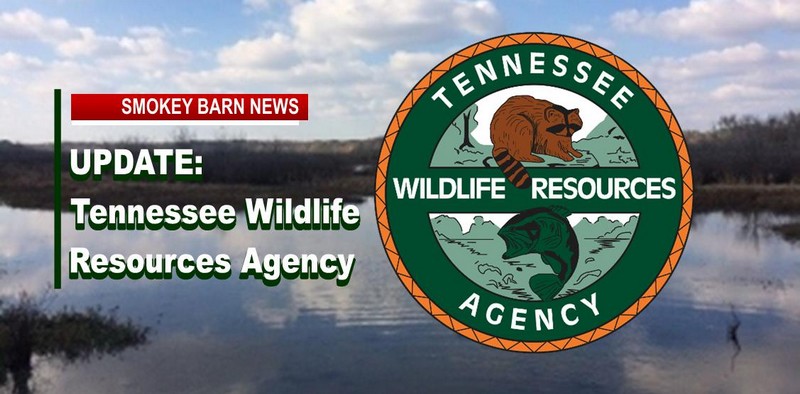 Turkey Hunting Opens Today, Fishing/Boating OK Too
ROBERTSON COUNTY TENNESSEE: (Smokey Barn News)  Turkey season and fishing activities are going forward in Tennessee as planned.
Tennessee State Parks have closed all of their lands and facilities and many of the State Parks lands are also Wildlife Management Areas (WMAs) so there may be some confusion, this article should offer some clarification.
WMAs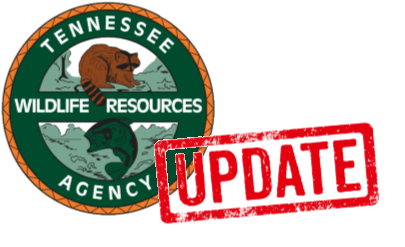 on State Parks lands that must be accessed through the state park (those areas that can be gated closed) will not be available for hunters. The boat ramp on the Mississippi at Meeman-Shelby Forest State Park in Memphis will be open (used by commercial fishermen as well as recreational fishermen) as it can be accessed via a side road and not just through the State Park. Some Tennessee Valley Authority (TVA) boat ramps and the surrounding areas are closed due to large numbers of the public congregating. All TWRA boat ramps and lands are open, at this time.
Of course, hunting and fishing on your own property is also OK. Our officers are still out enforcing all hunting and fishing laws and regulations. While we want the public to go out and enjoy hunting and fishing, we also want them to be safe and use extra precautions while doing so, following CDC guidelines.
TWRA COVID-19 and TAG BEFORE YOU DRAG:
Also, on a side note, new to this year's turkey season, a hunter who harvests a turkey MUST CHECK IN the animal before it is moved from the field. This means you must check the animal in on our APP. If you do not have cell phone service, the APP will still work and will still generate you a confirmation number. If you do not have a way to check in your animal from the field, you MUST attach a temporary tag to the animal before it is moved from the field and check it in the same day before midnight. More information can be found HERE 
Where can I purchase my Tennessee hunting/fishing license?
Licenses are available 24/7 online 
Do I, still, have to buy a license to hunt/fish during this time?
Yes, everyone that hunts or fishes in the State of Tennessee must purchase a license. The regulations laid out in our Fishing Guide still apply.
To change these rules would require an inordinate amount of time, along with, legislative and commission action. Long story short, by the time we were able to get free hunting and fishing in Tennessee, this will all be behind us.
Can I still hunt Tennessee public land?
Yes, public lands controlled by the TWRA are open for business. This means that you can get out to your favorite WMA. If going to any location to boat or fish, be sure to check with the managing authority to make sure that place is open for recreation. There are several localities and counties that have closed some parks and boat ramps.
Can I still go fishing or cruising on my favorite lake?
Yes, Tennessee lakes and rivers and the access areas controlled by TWRA remain open to anglers and recreational boaters. In addition, Tennessee unmanned shooting ranges remain open for your safe enjoyment. This includes TWRA family fishing lakes, WMAs and TWRA managed boat ramps.
If going to any location to boat or fish, be sure to check with the managing authority to make sure that place is open for recreation. There are several localities and counties that have closed some parks and boat ramps.
The TVA has ordered some boat ramps that they manage closed, doesn't that mean the TWRA has closed the boat ramp?
The TVA and TWRA are different entities. The TVA is a Federal Agency. The TWRA is a Tennessee State Agency. We do work with one another on occasion, however, we are not the same agency. The TVA manages boat ramps and, likewise, the TWRA has boat ramps it manages. The TVA cannot close boat ramps that we manage. At present, no boat ramp managed by TWRA is closed. Please be sure who manages each individual boat ramp and differentiate between TVA and TWRA.
Are Tennessee State Parks and access areas open for hunting and fishing?
The TWRA does not manage Tennessee State Parks. They are managed by the Tennessee Department of Environment and Conservation (TDEC).
TDEC has closed all 56 Tennessee state parks and state-owned state natural areas to the public effective April 4 through April 14, in support of Gov. Bill Lee's Executive Order 23. This is a complete closure of facilities and access to all Tennessee State Parks and Designated State Natural Areas. Tennessee State Parks officials will continue to monitor the COVID-19 pandemic. For more information, visit www.tnstateparks.com.
Has the turkey season been cancelled by TWRA?
No, the Tennessee turkey season and bag limits remain unchanged. Turkey season begins April 4, 2020.
Have any upcoming quota hunts or other special hunts been cancelled?
Yes, some hunts and have been cancelled please check with your individual programmer for more information or on the calendar of events HERE 
Where can I look to find out if a quota hunt or property is closed or has new restrictions?
You can always go HERE for the latest up to date news regarding any changes.
Can I shoot my gun at TWRA shooting ranges?
Yes, unmanned shooting ranges remain open for safe shooting. Unmanned shooting ranges are open. For a complete list visit HERE
The following manned shooting ranges have been closed: Bartlett, John Sevier, Montgomery County, and Stones River.
Can I still check my game in at WMA check-in stations?
No, check-in stations on WMA's are closed. Please report your harvest on the TWRA On the Go app.
Are TWRA hatcheries still open?
No, all hatcheries are closed to the public.
Are the TWRA offices still open to the public?
TWRA state and regional offices are closed to the public but you can always reach us by phone, email at [email protected] , or on our social media channels.