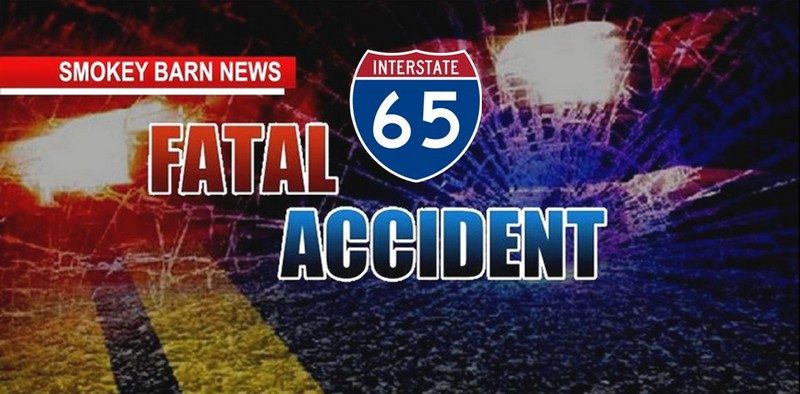 Two Lives Lost, At Least 4 Critical In I65 Crash At Horseshoe Rd
STORY UPDATED
ROBERTSON TENNESSEE: (Smokey Barn News) –  A fatal crash on I-65 at the Horseshoe Rd overpass has taken the lives two, including a 5-year-old boy and critically injured four, according to Robertson County officials.
The single-vehicle crash occurred off I65 around 7:45 pm Monday evening near White House. Officials tell Smokey Barn News that the vehicle, a 2018 Volkswagen Atlas, (with seven occupants) drifted off the Interstate at mile-marker 111 and crashed at the Horseshoe Rd bridge. MAP Preliminarily, the vehicle was traveling South when it approached the I65 bridge that goes over Horseshoe Rd. The vehicle then drifted onto the center median and careened off the bridge, finally crashing on the street below. 29-year-old Mariam Atalla of Nashville and a five-year-old-boy did not survive, both were pronounced deceased at the scene.
The driver, 32-year-old Alaa Mikhaiel of Nashville, 26-year-old Hanna Eshak of Nashville Tennessee,  a 2-year-old girl and a 10-year-old girl were transported to area hospitals in critical condition according to Robertson County EMS. 21-year-old Paula Tebaa of Antioch Tennessee was not injured.
A THP preliminary report obtained by Smokey Barn News makes no mention of drugs or alcohol and all occupants, including the children, were properly restrained.
Horseshoe Rd was closed for several hours while the Tennessee Highway Patrol conducted their investigation.
One of the first people to arrive at the crash site was 17-year-old Jake Taylor of White House. He was driving on Horseshoe Rd when the crash occurred. Taylor told Smokey Barn News that he arrived just minutes after the vehicle leaped over the guardrail and crashed under the Interstate. Below is his account of the crash and subsequent rescue.
Dear Smokey Barn News,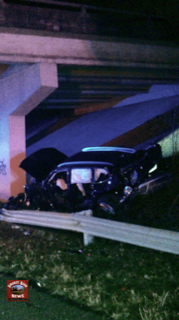 I was one of the first people to stop at the crash.  I was driving and saw that a car had passed over the guardrail and crash under the I-65 overpass. After calling 911 we tried to calm down one of the victims while he was attempting to pull one of the injured out of the car.
Then I watched as first responders pulled out a small boy and the mother, both had unfortunately passed away.
The jaws of life were used to get two other men out of the car, they looked like they were both conscious but obviously in pain. One small girl who was in critical condition and looked unresponsive was rushed to an ambulance.  Taylor told Smokey Barn News that the incident left him a bit shaken up.
The Tennessee Highway Patrol, Robertson County EMS, the Robertson County Emergency Management Agency and Fire Departments from Orlinda and Cross Plains all responded to the call.
As more information becomes available, we will bring it to you.
Refresh this page for updates.


Smokey Barn News (Advertisement)


Smokey Barn News (Advertisement)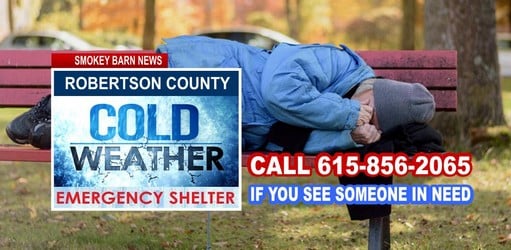 We bring you ALL the News in and surrounding Robertson County, Tennessee.