VIDEO: Greenbrier Board Of Mayor & Alderman Meeting 8/3/2020
GREENBRIER TENNESSEE: (Smokey Barn News) – This report covers (in its entirety) the Greenbrier Board Of Mayor & Alderman City Meeting held on August 3, 2020. Click here to view on YouTube
Normally, the public is invited and encouraged to attend; however, due to the size of the meeting room and social distancing/gathering mandates for the Coronavirus, the meeting was closed to the public.
Smokey Barn News partnered with the city of Greenbrier to bring the meeting safely to you.
TWO HIGHLIGHTS: Click the time marker (in blue) to be taken to the video segment.
1) Mayor Bonnette Dawson talks about accomplishments, growth, and appreciation for Greenbrier city employees in her last address to the city. 26:05
2) Rachel Slusser voted in as the city's new City Administrator. 16:54
City of Greenbrier Regular Board Meeting Agenda
August 3, 2020
This meeting is closed for the protection of the citizens, staff, and elected officials  against COVID-19
Public Hearings
The City Recorder will report to the Board at the appropriate time who has contacted the City to speak for or against:
• Resolution 20-06, Resolution to annex certain territory upon written consent of the
owners and to incorporate the same within the boundaries of the City— To speak for or against
Citizen Comments
1. Call to Order by Mayor Dawson
2. Roll Call
3. Prayer — Moment of silence for everyone having difficulties during this time
4. Pledge to flag
5. Adoption of the Agenda
6. Approval of the Board of Mayor and Aldermen meeting minutes of June 1, 2020
7. Approval of the Board of Mayor and Aldermen meeting minutes of July 6, 2020
8. Presentations/Memorials
9. Communications from the Mayor
10. Communication from the Aldermen
11. Communications from the City Attorney
12. Reports from Department Heads or Committees
13. Old Business
a. Ordinance 20-11, Ordinance to amend Municipal Code Title 9, Chapter 2, Section 9-201 (Peddlers) — 2″ Reading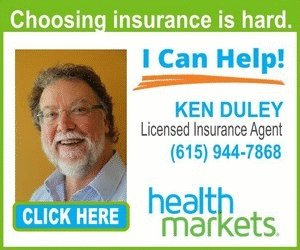 14. New Business
a. Resolution 20-06, Resolution to annex certain territory upon written consent of the owners and to incorporate the same within the boundaries of the City 1— only one Reading
b. Resolution 20-08, Resolution to update the personnel policy' — only one Reading
c. Resolution 20-09, Resolution to adopt an agreement between the City and a City Administrator) — only one Reading
d. Resolution 20-10, Resolution authorizing the issuance of interest-bearing sewer system revenue and tax capital outlay notes, series 2020, in an amount not to exceed $400,000 – for Sewer Department 1— only one Reading
e. Finance
1. Adjustments to water and sewer account – $3,919.70
15. Adjournment
To read the full agenda in detail, click –> Here