Violent Kidnapping Attempt Sparks Search For Springfield Man
UPDATE:
 Kidnapping Suspect (Dennis Ruland) Captured In Georgia
Smokey Barn News has learned that the suspect, in what police are calling, a dangerous kidnapping has been captured.
According to officials, Dennis Ruland was captured at a gas station in South Georgia. It was a collaborative effort between Georgia State Police, the North Florida Fusion Exchange and the Springfield Police Department.
REPORTED EARLIER:
SPRINGFIELD TENNESSEE: (Smokey Barn News) – Sunday evening around 4:16pm, Springfield Police responded to the Sonic drive-in restaurant located at 3555 Tom Austin Hwy MAP in reference to shots fired. Upon arrival officers discovered that a 1 year old child and her mother had been kidnapped.
During the investigation Detectives discovered that Dennis Ruland, 19, of Springfield allegedly attempted to kidnap his biological daughter from his ex-girlfriend.
According to Springfield Police, Ruland stalked his ex-girlfriend to the Sonic restaurant and attempted to snatch the child from the vehicle. When the child's mother confronted Ruland and attempted to get the child back Ruland displayed a 45 caliber semi-automatic weapon and discharged it at the mother's feet.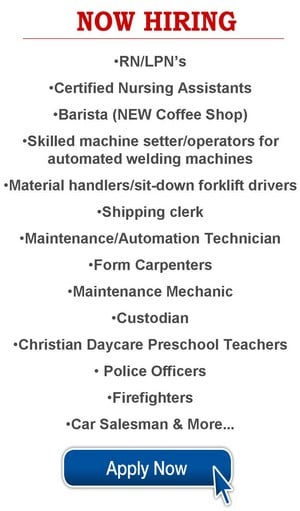 Ruland was able to get the child into a vehicle which he had staged a short distance away. The mother jumped in Ruland's vehicle and continued to fight with the Ruland and free her one year old child. The mother was struck in the head with the weapon during the altercation.
The mother was able to grab the child and jump from the vehicle as Ruland slowed down at the intersection of New Cut Road and Betts Road approximately 7 miles from the scene. MAP
Witnesses called 911 after seeing the mother jump from the vehicle at the intersection. The mother and child where transported to the hospital with severe but non life threatening injuries.
Ruland was in the company of an unknown White Female at the time of the abduction. Springfield Police told Smokey Barn News that Ruland is already wanted by police for Aggravated Domestic assault, Vandalism, Theft, Domestic Assault and Criminal Trespassing from prior incidents involving the same victim.
Dennis Ruland was seen leaving the scene in a Black 2013 Ford Escape with a Daytona Beach sticker in the rear window and an a Apple iPhone symbol.
Police say that Ruland  should be considered ARMED AND VERY DANGEROUS.
If you see Ruland do not approach him,  call 911. Ruland  maybe heading South towards Florida.
In addition to the 6 outstanding warrants already on file for Ruland's arrest, Ruland will face two counts of Especially Aggravated Kidnapping, two counts Aggravated Domestic Assault and two counts Reckless Endangerment.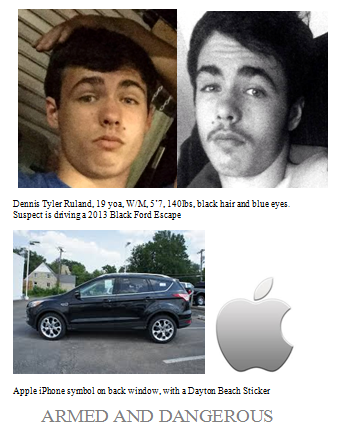 Smokey Barn News (Sponsor/Advertisement)


We bring you ALL the News in and surrounding Robertson County, Tennessee.