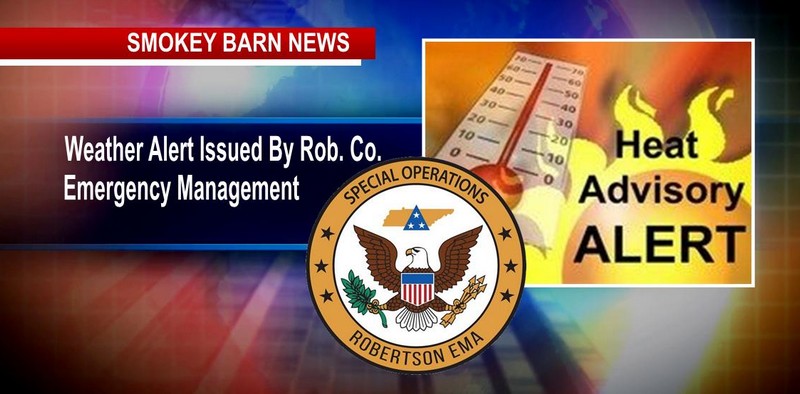 Weather Alert Issued By Robertson County Emergency Management 
ROBERTSON COUNTY  TENNESSEE: (Smokey Barn News) –  As we set heat records in Robertson County, the Robertson County Emergency Management Agency has released a weather heat advisory and offering information on what you can do to keep you, your family, and your pets safe from heat-related illnesses.
Heat exhaustion is a serious heat illness, be sure to know the signs. If you experience any of these symptoms seek medical assistance immediately. Headaches, no sweating, excessive sweating, rapid pulse, dizziness, cramps, confusion, fever nausea, and muscle fatigue.
Those most at risk are the very young and the very old, as well as anyone who is obese or on medications, such as antihistamines, diuretics or beta-blockers.
If possible, stay out of the heat. If you must be outside, take frequent breaks, drink liquids with electrolytes and find shade or air conditioning.
Parked cars are very dangerous and can super-heat in just 10 minutes causing illness or death. Don't leave babies, children, the elderly, or anyone in a vehicle outside alone under any circumstances.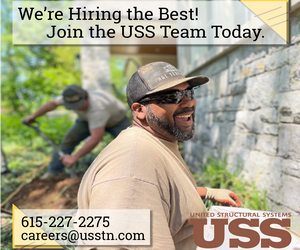 No AC? what to do. Head to the mall, or libraries, go see Top Gun Maverick or visit friends with AC, you can get reacquainted!.
Check-in on the elderly. If you have any older friends or neighbors don't assume all is well. Call them or stop by.
Pets: Limit walks and play to early mornings and evenings. FEET: Asphalt becomes very hot for your pet's little feet and can even burn tender foot pads. Keep fresh water available and provide shade or a way to escape the heat. As with humans, never leave a pet in a parked car.
Stay cool, save money and preserve the electrical grid by setting the thermostat a little higher. 76 to 78 degrees will keep you cool, save money and lower the strain on the power grid. Having an AC professional look over your system can improve its output efficiency greatly. Changing your filter is a MUST!
Use the microwave instead of the oven and turn off all the lights. Every little bit helps.
Mobile: To See The Latest Stories or to share this article, scroll below