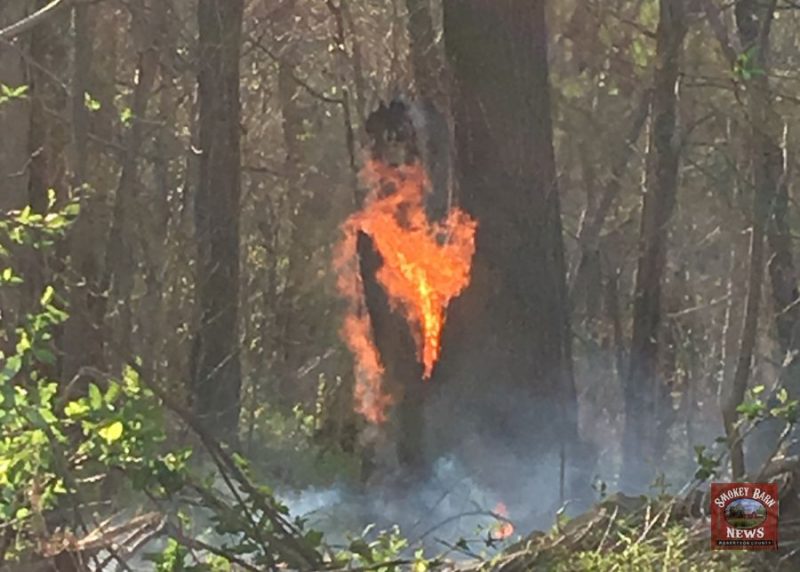 Weather Damage Report
ROBERTSON COUNTY TENNESSEE: (Smokey Barn News) – For the most part the storm did little to us. This will be the third time weather experts have predicted the potential for bad weather but so far Robertson County seems to be in a sweet spot with little to no damage in recent storms.
Today Robertson County was brushed by the edges of a storm that did some damage to our east.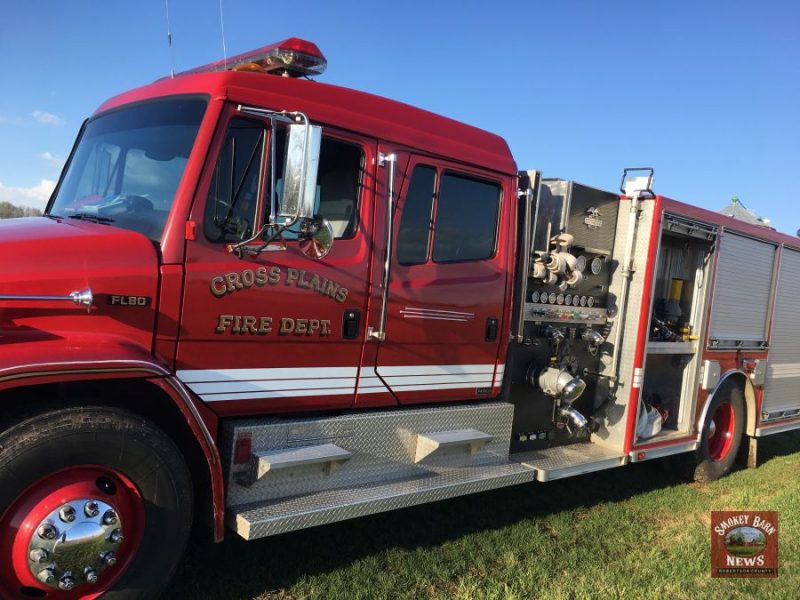 What we did get was a decent down poor with a few minutes of wind coupled with thunder and lightning.
The wind took down several trees across the county (as it always does in RC) but a few of them came down on power lines disrupting electrical and data services.
We have one report of a medium sized tree that is still standing on Cedar Grove Rd but weak after the winds. It's rotten at the base and about to give up the ghost.  The only issue is it's gazing down at the roof top of a home.
Cross Plains Fire Chief Tommy Jackson told Smokey Barn News that if the tree does fall tonight it will do some damage to the roof  but the house should otherwise be OK. If the tree makes it through the night, Chief Jackson said it will be carefully removed tomorrow.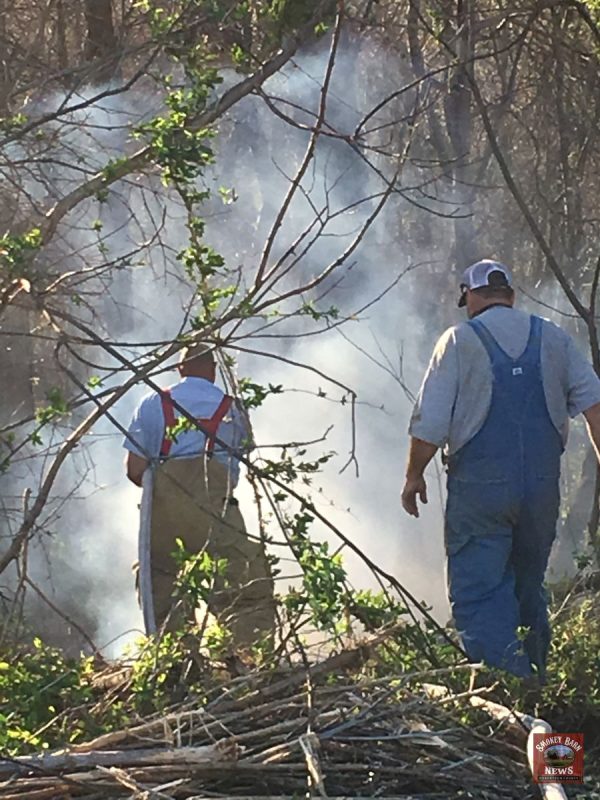 We had several reported lightning strikes in Robertson County, one hitting a wooded area near Belt Rd and Hwy 49 East. Nikki Jernigan took some photos for us and asked that we convey her appreciation to Cross Plains Fire for putting out the fire.
According to the Emergency Management Agency Director R.L. Douglas, other than a few trees Robertson County came out OK, again.
According to CEMC there are outages across the county and they are working as fast as they can to restore service to affected customers. One down utility pole on South Lamont has been repaired so Orlinda customers should be back up soon.
We don't have a total on customers without power, CEMC's outage map is currently down but they assure us they are working fast to restore power as fast as they can.
A large 6 to 7 thousand foot maintenance building in Portland is a total loss after a fire this evening around 6:30pm but Chief Al West with the Portland Fire Department is not ready to blame it on lighting at the moment. Look for our full report in a few minutes.
Did you lose power this evening or suffer any damage in the storm? Tell us about it in comments below.


Smokey Barn News (Sponsor/Advertisement)


We bring you ALL the News in and surrounding Robertson County, Tennessee.