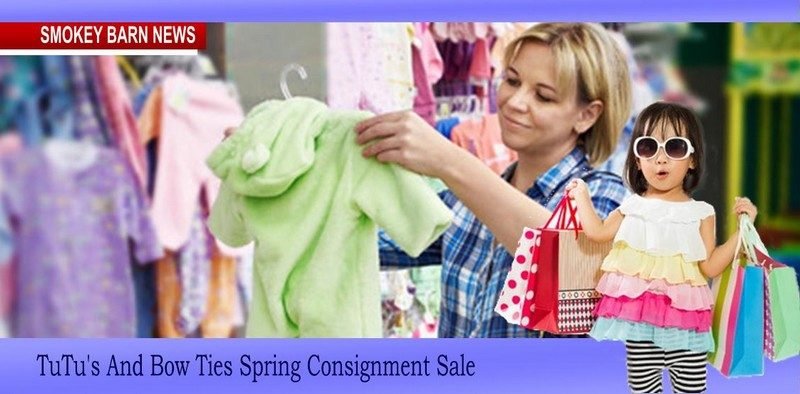 (Sponsored)
Wed. thru Sun.-Huge Spring Children's Consignment Sale, By Tutus & Bow Ties
SPRING SALE DATES ANNOUNCED!!!!!!!!!!!
🌸☀️🌸☀️🌸☀️🌸☀️🌸☀️🌸☀️🌸☀️🌸☀️
SPRINGFIELD TENNESSEE: (Smokey Barn News) – Tutus and Bow Ties Children's Spring Consignment Sale in Springfield TN is right around the corner. Lots & lots of Children's clothes, maternity items, baby furniture, bedding, books, movies, toys, clothing, shoes, accessories, outdoor items!
🚨 ATTENTION! Opening to the public this week!
👇🏼👇🏼👇🏼👇🏼👇🏼👇🏼👇🏼👇🏼👇🏼👇🏼👇🏼👇🏼👇🏼👇🏼👇🏼
The time is here! Our PUBLIC SALE starts Wednesday and you don't want to miss it!
Public Sale:
Wednesday, Feb. 23rd 9am-6pm
Thursday, Feb. 24th 9am-6pm (Restock Day!!)
Friday, Feb. 25th 9am-6pm
Discount Days:
Saturday, Feb. 26th 25% off 9am-6pm
Sunday, Feb. 27th 50% off 12pm-5pm
Location:
801 Memorial Blvd in Springfield, Tennessee (enter through Stewart Williams Furniture Store)
Follow Tutus and Bow Ties on FaceBook to learn about more sales!
Mobile: To See The Latest Stories or to share this article, scroll below