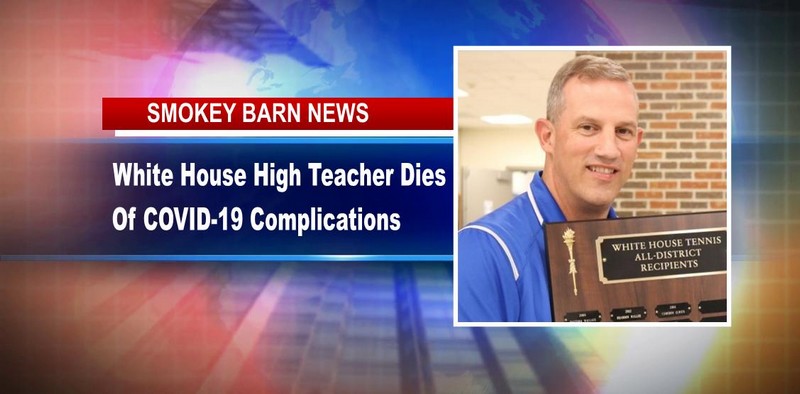 White House High Teacher Dies Of COVID-19 Complications
WHITE HOUSE TENNESSEE: (Smokey Barn News) – Smokey Barn News has confirmed that a White House High School teacher has died, following a reported bout with COVID 19.
William Scott Rappuhn, 57, of White House Tennessee passed away Sunday, August 29, 2021, at Sumner Regional Medical Center.
Several sources have indicated that Rappuhn fell sick and was hospitalized recently prior to dying from complications of COVID.
White House High School Sumner County Schools
"The White House High School administration, faculty, and community wish to send our deepest thoughts and prayers to the family of William Rappuhn, who passed away on Sunday, August 29, 2021. Coach Bill Rappuhn was a beloved member of our Blue Devils family. He was a 34-year veteran of education, teaching, and coaching, with the past 28 years in Sumner County at White House and Beech High School."He was an English teacher, the head tennis coach for boys and girls teams, and served as the faculty advisor for the Fellowship of Christian Athletes chapter of White House High School. He also served as a girls basketball assistant coach previously in his teaching career. He was a husband, father and community servant to White House and everyone who knew him.
"Please join us at White House High School in support of his family and friends, and help us celebrate and remember the life of a colleague, teacher, coach, and dear friend. As more information is available concerning arrangements or ways for our community to support the family, we will pass it along to you."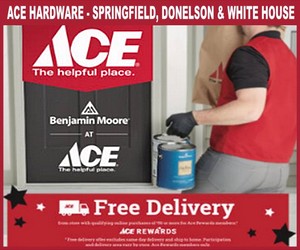 He was a husband, father and, survived by his wife of 30 years, Thea Rappuhn; son, Jaxon Rappuhn; daughter, Danielle Rappuhn.
A Celebration of Life Memorial service is scheduled for Saturday, September 11, 2021, at Temple Baptist Church 117 Marlin Road White House, TN at 3 PM. Visitation with the family will be held at the church prior to the service from 1 PM-3 PM. ARRANGEMENTS ENTRUSTED TO AUSTIN & BELL 533 Highway 76 White House, TN 37188 (615)672-5000
Online Obituary
WKRN NEWS 2 is reporting that a second-grade teacher and a teacher's assistant died last month following complications from COVID-19 in Shelby County.
For Robertson County COVID numbers CLICK HERE.