White House Man Dies In Deadly Hwy 31 Crash
ROBERTSON COUNTY TENNESSEE: (Smokey Barn News) – A White House man has died and his father is in the hospital this evening following a deadly crash on Hwy 31W Tuesday.
The accident occurred around 12:30 pm Tuesday afternoon in the 3600 block of Hwy 31W. MAP
According to Sergeant Joel Brisson with the White House Police Department, the vehicle, a 2001 Chevrolet Blazer, was traveling south on Hwy 31 W, when for reasons unknown, the driver, now identified as 63-year-old George Miguel Oliver of White House, veered across oncoming northbound traffic and continued over the shoulder, off the roadway, and impacted a tree with tremendous force.
63-year-old George Oliver Jr., did not survive the crash. His father, 87 George Westly Oliver, also of White House, was injured but is expected to recover. George Sr. was trapped in the vehicle after the crash and was extricated by the White House Fire Department.
The crash occurred near the Robertson/Sumner County line so agencies from both counties responded. Continued below…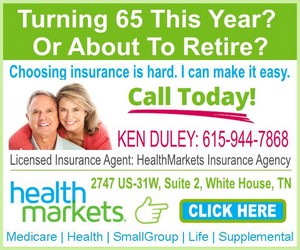 George Miguel Oliver "Mike" worked at the White House Walmart.
Employees tell Smokey Barn News that "Mike" was a dedicated worker, very likable and very shy.  Friends say that Mike and his father were having a really hard time in life and Mike took care of his father George Sr. According to Walmart staff, the two were living out of their vehicle and the George Sr. would wait for his son until his shift was over.
Employees and Walmart management had been reaching out to try and improve circumstances for the two.  Employees would pull Geroge Sr. inside on hot days and even paid for the George Jr. "Mike" to get a haircut. "We were all just doing what we could all afford to do," said an acquaintance of the two men. "Our fear now is that the father may be homeless."
White House Police, White House Fire Department, Robertson County EMS. the Robertson County Sheriff's Office and Sumner County EMS all responded to the crash.
If you would like to reach out to George Sr. with assistance, Smokey Barn News is in communication with co-workers and friends, as soon as a collection center has been established, we will bring it to you. Refresh this page for updates.
Smokey Barn News (Advertisement)
Smokey Barn News (Advertisement)
We bring you ALL the News in and surrounding Robertson County, Tennessee.