White House Man Followed Home, Robbed At Gunpoint (VIDEO)
WHITE HOUSE TENNESSEE: (Smokey Barn News) – A White House man was robbed at gunpoint in his own driveway Saturday afternoon in broad daylight and it was all captured on video.
The White House Police Department is asking the public for assistance identifying the two suspects.
The incident occurred Saturday afternoon around 6:30 pm when the victim left his home on Highland Dr to get some cigarettes and a lottery ticket at the Super Stop Market located on Hwy 31 W. MAP Police told Smokey Barn News that they believe the two suspects spotted the victim at the Super Stop Market and followed him home.
As you can see in the video above, the suspect's vehicle, described as possibly a gray Ford Focus, can clearly be seen following the victim on several cameras around the city. After arriving home, the suspects got out of their vehicle and asked the victim for directions to Nashville. Moments later the two men pulled out a black semi-automatic pistol and pointed it at him. The victim was then bear-hugged by one suspect while the other suspect searched his pockets.
At some point during the robbery, the victim, in his mid 60's, grabbed the gun but the weapon did not discharge and no injuries were reported.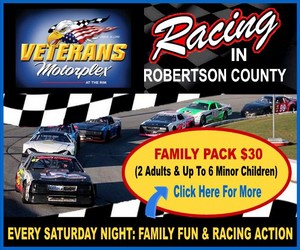 The suspects are described as two black males, the first suspect (with the gun) is about 5'8, 150 lbs., early 20s, wearing a black hoodie. The second suspect is described 6'0 200 lbs., early 20s wearing beige shorts and a white T-shirt.
After the robbery, the two men headed towards Hwy 31 W. Local authorities were alerted but the suspects escaped.
The White House Police Department is searching for these two men. If you have any information about the suspects, this crime or the vehicle you are encouraged to contact Detective Sergeant Hunter or Detective Ward at the White House Police Department at 615-672-4903
White House Police Chief Pat Brady, told Smokey Barn News that detectives and officers have been working all night trying to develop leads in this case. "We appreciate the citizens that have come forward with video and other information.
"Even though we've had robberies in the past, we can't remember when we've had one quite like this when a citizen is robbed right in their own driveway. In my 23 years in law enforcement, this is a first in White House that a citizen has been robbed in their own driveway, that I can remember."
Smokey Barn News (Advertisement)
Smokey Barn News (Advertisement)
We bring you ALL the News in and surrounding Robertson County, Tennessee.