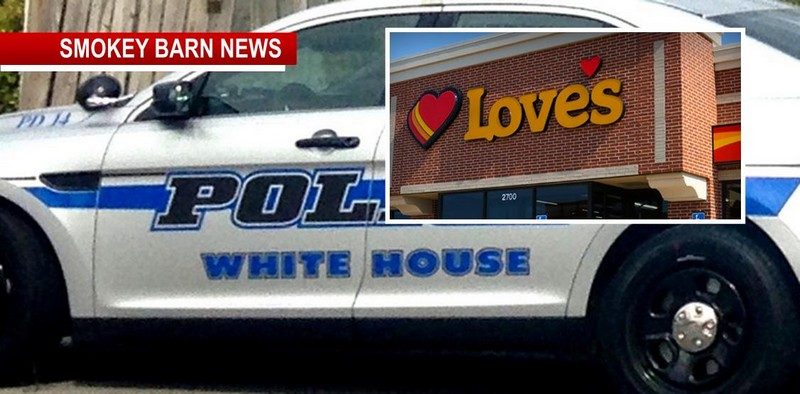 Woman Jumps From Moving Vehicle During Carjacking In White House
WHITE HOUSE TENNESSEE: (Smokey Barn News) – A Goodlettsville woman is lucky to be alive after being carjacked at the Loves Travel Center in White House. MAP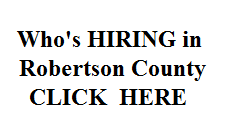 According to White House Police Chief Pat Brady, around 11:45 AM Monday morning, a woman stopped at the Loves Travel Center to buy some convenience items and parked in front of the I-Hop restaurant. When she returned to her vehicle, a man with a box-cutter knife jumped in and demanded that she head for the Interstate.
Driving on Hwy 76 the women approached the entrance ramp to I-65 South with her unwanted guest. Somehow the woman was able to keep her cool and as she entered the turn onto the ramp she opened the driver-side door and bailed out.
The suspect then took off in her 1997 blue Ford F-150 pickup heading South on I-65. LN 890 DXV
The suspect is identified as an older white male, about 6′ tall, 150 to 175 pounds with thin gray hair, a slight mustach, wearing a white t-shirt and blue jeans.
Though the vehicle was moving at the time the woman bailed out, she sustained only minor injuries.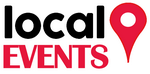 Chief Brady said the incident appears to be a very random act. The woman had very little time, about a half a second to react, Brady said. There was not a lot she could do but to try and protect yourself from this kind of situation Chief Brady said it's best to park near the front of the building (as this woman did) and be aware of your surroundings. If you see someone that looks suspicious stay inside the building and when you do get to your vehicle, lock your doors quickly. Instead of using the fob to unlock the entire vehicle, use the key.
White House Detectives are actively working leads in the case and analyzing video surveillance but if you have any information about this incident you are encouraged to call White House Police at (615) 672-4903.
"I have to say I'm very impressed with this young lady and how she reacted to this situation," Chief Brady told Smokey Barn News. "She was able to keep a clear head and waited for the perfect opportunity to bail out pretty much unscathed. We have no idea what this man's intentions were but, obviously, they weren't good."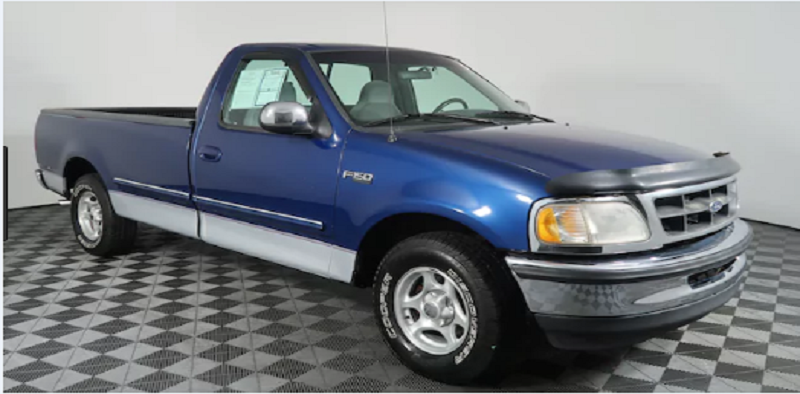 Smokey Barn News (Sponsor/Advertisement)

Smokey Barn News (Sponsor/Advertisement)

We bring you ALL the News in and surrounding Robertson County, Tennessee.