Springfield Woman Shot In The Leg At Church Amidst Fireworks Saturday Night
SPRINGFIELD TENNESSEE: (Smokey Barn News) – A Springfield woman is recovering after she was shot in the leg while attending church Saturday night.
The incident occurred just after midnight Saturday (early Sunday morning) at the Christ Community Church (Inglesia Comunidad De Christo) located at 1501 School St. The church sits on the corner of School St and Bransford Dr just yards away and directly across from Bransford Elementary School. MAP
According to Springfield Police, a single-round penetrated the front door of the church and struck the 21-year-old woman in the leg while she was talking with a small group that was standing around the pulpit. The victim told police that she heard a loud noise that sounded like a gunshot and then she fell to the floor. Her leg was stabilized with tourniquets by Robertson County EMS and she was transported to Skyline Medical Center in Nashville for treatment. An update on her condition was not immediately available.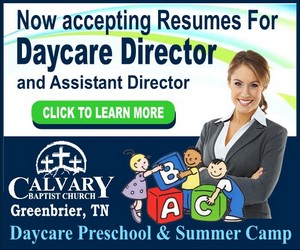 Springfield police tell Smokey Barn News that they are developing suspects in the case but they do not believe the incident was a hate crime. Springfield Police Chief Jason Head told Smokey Barn News that evidence suggests that, under the cover of fireworks, rounds were fired nearby and a stray bullet struck the church and ultimately the victim who was inside.
A witness told police that moments before the shooting a white SUV drove slowly past the church, and moments after the shots, a white Infinity SUV was reportedly seen pulling into the old Wilson Plant located on the other end of School St. Police said, both the front and rear driver's side tires on the SUV were flat.
Witnesses told police that a black male with short hair, about 5'10" and 140 lbs, wearing a blue shirt and blue jeans fled from the vehicle. The vehicle's tag number was recovered by the police.
UPDATE: 22-Year-Old Mother Loses Leg After Holiday Shooting In Springfield