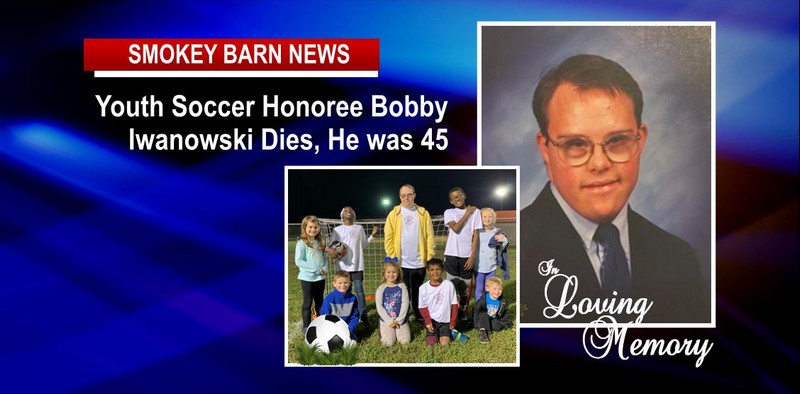 Youth Soccer Honoree Bobby Iwanowski Dies, He Was 45
CROSS PLAINS TENNESSEE: (Smokey Barn News) – Community inspiration, special needs soccer team catalyst, and East Robertson High School graduate, Robert Walter "Bobby" Iwanowski of Cross Plains has died, he was 45.
Bobby passed away on Wednesday, January 27, 2021, at NorthCrest Health after a bout with pneumonia.
Tributes pouring in for Bobby….
"Two years ago our friend Bobby Iwanowski inspired his friend Marlene to start a soccer team for Special soccer players. It was a tremendous success that the City of Cross Plains was proud to be a part of! We want to be a part of anything that encourages the inclusion of all. Our friend passed away yesterday. But the league that he inspired will continue! Our thoughts and prayers are with his family." City of Cross Plains TN
"Bobby was a very special gift given to Cross Plains on Christmas Day in 1975. I grew up with him in church from the nursery and he was never different in my eyes, he was my friend. His smile could fill any room with happiness. We as a community were blessed to know Bobby. He will always and forever be a special part of my heart. His memory will live on with Bobby's Buddies, a special needs soccer team in Cross Plains. We were unable to have a season last spring due to Covid restrictions however we are getting ready for a new season starting March 2021. Please keep Bobby's parents Sue and Walt Iwanowski in your prayers." Marlene Graves
Bobby was born December 25, 1975 in Springfield. He was a graduate of the East Robertson Special Education Class of 1994. Bobby had worked as an assistant in the lunchroom at East Robertson Elementary School. He participated in Brightstone Day Program in Franklin, TN and with Pat's Place.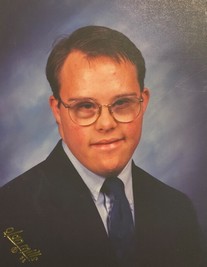 Bobby was a member of Cross Plains United Methodist Church and had been attending Milldale Presbyterian Church. He loved listening to music, working with arts and crafts, playing cards, especially Fish, and being at home with his family. Two years ago, a soccer team was started in Cross Plains for those with special needs and the team was named "Bobby's Buddies" in honor of Bobby Iwanowski. Bobby was the kindest, most gentle person that anyone could know.
Funeral services will be conducted Monday February 1st at 2:00 p.m. in the Oakhurst Chapel of the Robertson County Funeral Home with Dr. Bill Owen and Reverend Rick Robinson officiating. Interment will follow in Cross Plains Cemetery. The family will receive friends on Monday from 10:00 a.m. until service time at the funeral home.
If so desired, you may honor Bobby's memory by making donations to St. Jude Children's Hospital. All donations can be sent c/o Robertson County Funeral Home OR make a financial donation to the special needs youth soccer program. (The program is of no costs to the special athletes) please make donations out to CPYS and memo Bobby's Buddies and send to Cross Plains City Hall 7622 Hwy 25 east Cross Plains Tn 37049
The Robertson County Funeral Home is in charge of arrangements. For Bobby's full online obituary CLICK HERE.
More about Bobby and the team that bears his name……
Special Needs Soccer Team Ramping Up For Third Season (Sign Up Now)
CROSS PLAINS TENNESSEE: (Smokey Barn News) – A lifetime friendship became the catalyst for a new special needs soccer team that started in Cross Plains in 2019.
Born just a month apart, Marlene Graves and Bobby Iwanowski, pictured below, literally grew up together, both graduating from East Robertson High School. Over the years a bond between them developed. Marlene watched as Bobby had to sit on the sidelines while other kids played sports, it was more than she could bear and it became her mission to do something about it.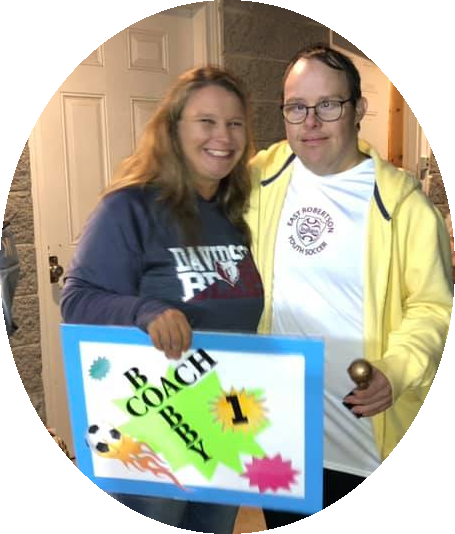 "This guy right here has been a lifelong inspiration, Marlene Graves tells Smokey Barn News. "We were born a month apart and attended the same church and school growing up. Bobby taught me more than any teacher, sorry teachers. He was never able to play recreational sports with us but once a year we all loaded up and went to the Special Olympics."
"The Special Olympics were great but that was just one day out of the entire year," Marlene said.
Marlene became inspired by Bobby to start a special-needs soccer team in his honor, she would call it "Bobby's buddies."
On September 23 of 2019, Marlene's dream came true when Bobby's buddies had their first real game, one of 8 for the season. "Amazing, grateful, honored, and excited are a few words to describe the feelings on that field," Marlene said.
Bobby and Marlene are members of the Cross Plains community. "He was born at the same time I was. We went all the way through high school together. When we were growing up he was only able to play in the Special Olympics and I made it my mission to have a team that would be open for special needs kids for all seasons while other kids are playing soccer as well. So Bobby is our coach and he has a good time."
The program continues in the spring and Registration for Bobby's buddies is now open! Anyone interested in participating or assisting should contact Marlene Graves Via email [email protected] or go to the East Robertson Youth Soccer Facebook page and send a message.
The program is of no costs to the special athletes so if you would like to make a financial donation to the program please make out to CPYS and memo Bobby's Buddies and send to Cross Plains City Hall 7622 Hwy 25 east Cross Plains Tn 37049