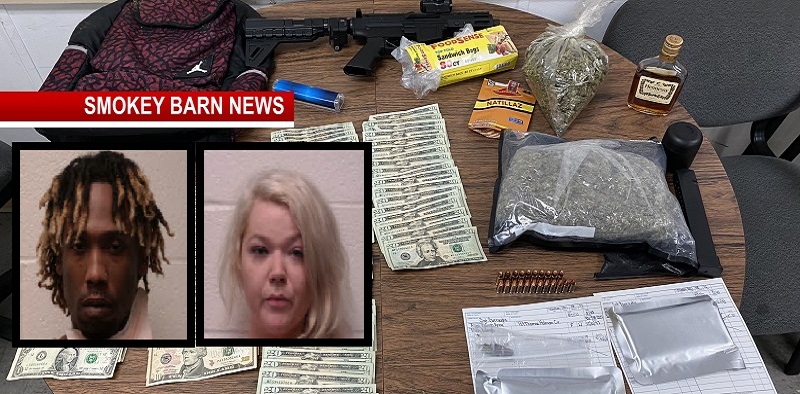 2 Pounds Of Pot Seized After Traffic Stop And Foot Pursuit
GREENBRIER: (Smokey Barn News) – Two pounds of marijuana in vacuumed sealed bags were seized by Greenbrier police following a traffic stop that turned into a foot pursuit Sunday night.
The incident occurred on Sunday when Greenbrier Police initiated a traffic stop for a simple moving violation on Hwy 41 near the Greenbrier/Ridgetop city line around midnight. According to Greenbrier Police, as officers approached the vehicle they could smell marijuana. Seconds later, one of the occupants allegedly fled on foot into a wooded area with a backpack, police said.
The driver, Kaleigh Allen, 24 of Nashville, was taken into custody immediately. The fleeing occupant, now identified as Marcus Sisk, 28, of Springfield TN, and his alleged loot, were captured by police a short time later.
Police say Sisk ran into the woods and called for a ride but the late hours made the vehicle easy to spot.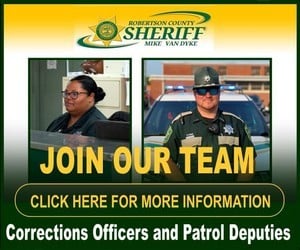 Sisk was transported to the Robertson County Detention Facility in Springfield under a $38,000 bond. Sisk has been charged with Drug, Mfg/del/sale/poss Sch Vi, Poss Of Firearm During A Dangerous Felony, Resisting Stop, Arrest, and Possession Of Drug Paraphernalia.
Allen has been charged with Facilitation Of A Felony And Simple Poss Sch Vi/casual Exchange. Her bond has been set at $7,500.
The marijuana was sent to the TBI crime lab to be analyzed for authentication and additional substances.