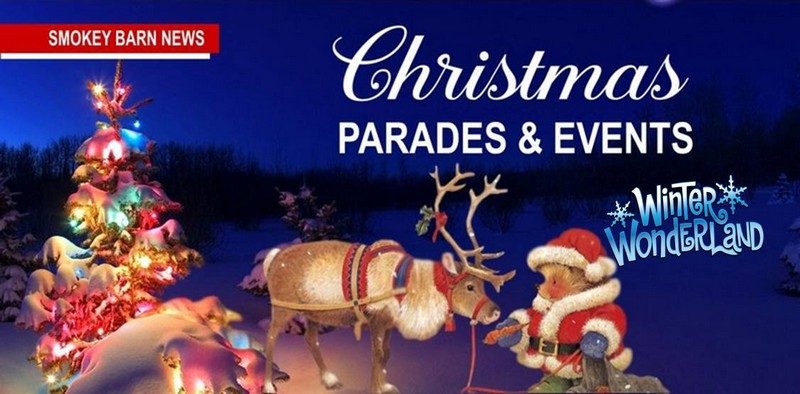 2021 Christmas Parades, Toy Drives & Holiday Events
ROBERTSON COUNTY TENNESSEE: (Smokey Barn News) –The 2021 Christmas season is approaching fast, are you ready? The City of Springfield will kick off the season with the first Christmas parade in the county set for the Saturday before Thanksgiving per tradition and again this year the parade will take place in the evening with lighted floats. Below is a list of all the local parades scheduled, Winter Wonderland, toy drives and more holiday events you won't want to miss.
Mark your calendars and save the dates and reload this page often for newly added events throughout the season.
For Free Thanksgiving community dinners, click –> Here

Reload this page often to see new events added… 

Saturday, November 20, 2021  Christmas is in the Air – Christmas on the Square and Christmas Parade from  10 AM – 6 PM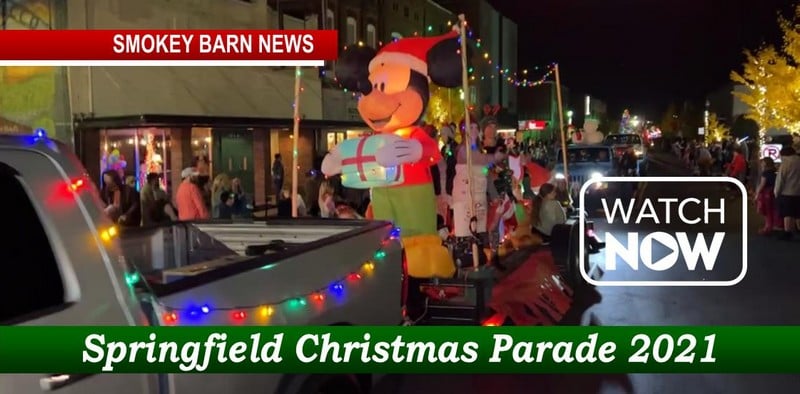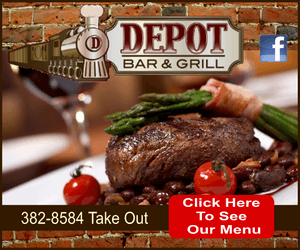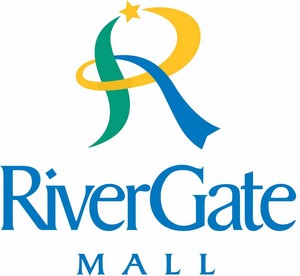 Saturday, November 20, 2021: Santa's Arrival Event & Drive-In Movie from 3:00 pm – 5:30 pm. (Movie from 5:30 to 7:30)
Movie Night with special appearance from Santa
FREE EVENT – SATURDAY, NOVEMBER 20
SANTA'S ARRIVAL EVENT 3:00 – 5:00 P.M.
Face painting
Balloon Artist
Character Visits
Gift Bags – 1st 250 kids
The Mix 92.9 Street Team
Milk & Cookies – 1st 250 kids
Special Appearance from Santa Claus
Santa's Arrival Event will be located inside and to the right of the food court eateries
MOVIE TIME
5:30 P.M.
Drive-In Movie Polar Express
Popcorn
Drive-In Movie located in the parking lot to the right of the Food Court.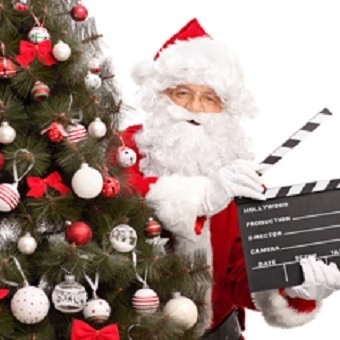 Reload this page often to see new events added… 

TUESDAY, NOVEMBER 23, 2021 City of Portland Christmas Tree Lighting AT 5 PM – 6 PM
Join the City of Portland as we light the Christmas Tree on November 23rd at 5:00 PM. Located on Main Street, next to the strawberry crate.
There will also be Christmas carols with the children of Gateview Elementary.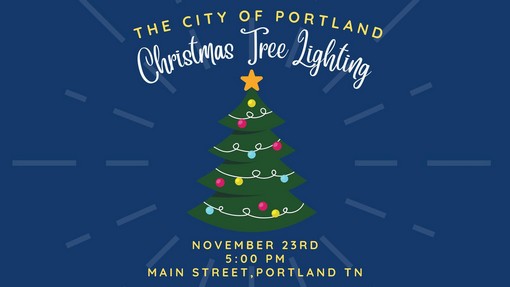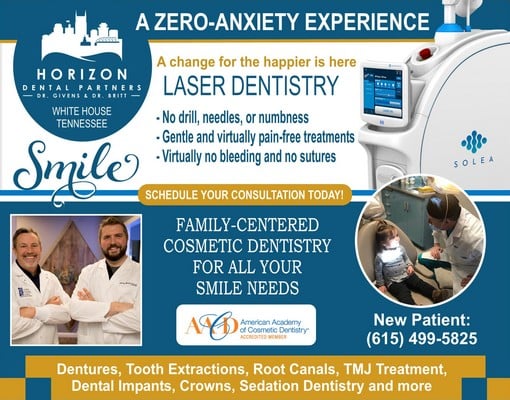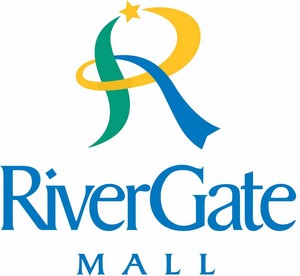 Friday November 26, 2021: Black Friday Shopping! At Rivergate Mall in Goodlettsville
All Day…..
Join us for a day full of great deals! This year, Black Friday shopping will begin on Friday, November 26 from 7:00 a.m. to 9:00 p.m.
Throughout the day and into the month of December, a Mystery Elf will be roaming the mall, looking to share random acts of kindness and extra joy this holiday season with our wonderful shoppers.
You never know where or when the elf may appear and take care of your holiday purchase!!!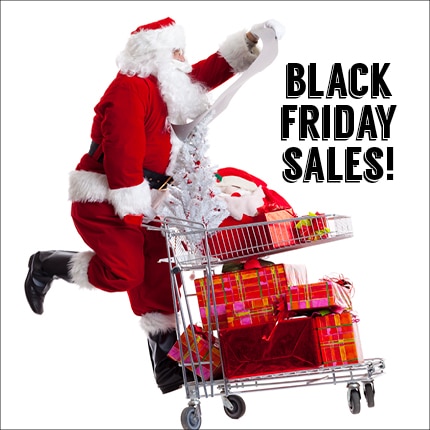 For more Holiday events and a detailed schedule of RiverGate Mall Holiday Hours, visit www.RiverGate-Mall.com.

Reload this page often to see new events added…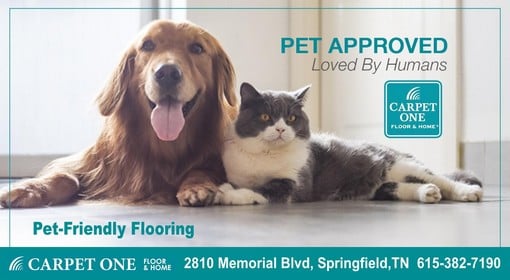 Kiwanis for Kids Christmas Assistance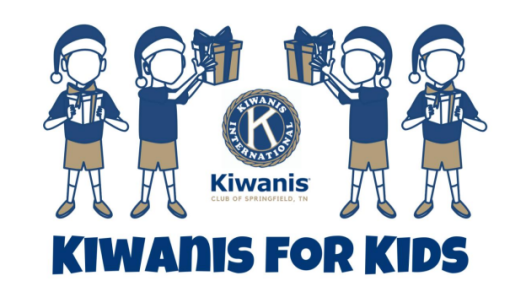 We are excited to officially kick off the 2021 Kiwanis for Kids Christmas Assistance for families. As with last year we will continue to use a digital application system for families in need – there are no paper applications, please connect families to the two intake locations listed below.
Help us spread the word to our community about how families may sign up for this year's Christmas assistance, so we are able to reach as many as possible.
Details & Eligibility
• Kiwanis for Kids is intended to serve the children of Robertson County.
• Kiwanis for Kids provides gifts for children aged birth to senior in high school. This is a change, a good one!
• Eligibility for Christmas assistance is determined during the application process conducted at one of the two locations listed below. Primary determining factors are household income, enrollment in public assistance (e.g., SNAP, WIC), and other hardships.
• Applications will open on November 2, 2021, and close on November 30, 2021. Hard stop for applications is December 6, 2021.
• The two locations for families to complete an application are:
1. Family Resource Center, 700 Bransford Drive, Springfield, TN. Phone: 615- 382-3104 *SPANISH & ENGLISH INTAKE
2. United Way of Greater Nashville, 100 5th Avenue, Springfield,
TN. Phone: 615-780-2511
*** Please have families reach out via phone to schedule a time to complete their application.***

The Greenridge Civitan Operation Elf (Toys for Tots)
Applications are available at Greenbrier Cash express and the Dollar General. Toy donations can be dropped off at Farmers Bank in Ridgetop or Brandon Frank's business at 2550 Highway 41 S, Greenbrier, TN 37073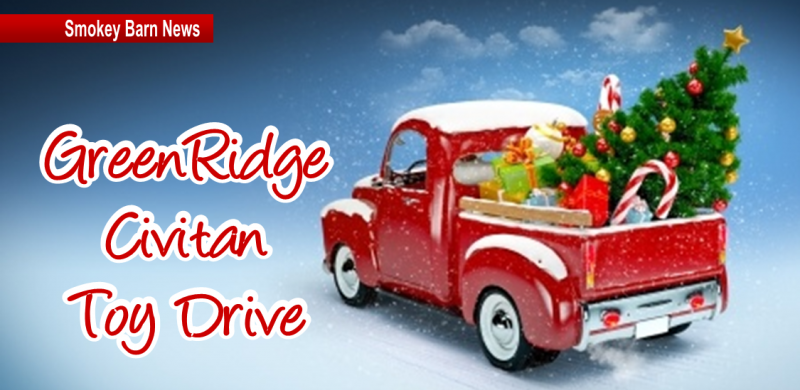 December 1st: Holiday Music & Tree Trimming at the Byrum Porter Senior Center in Orlinda, Tennessee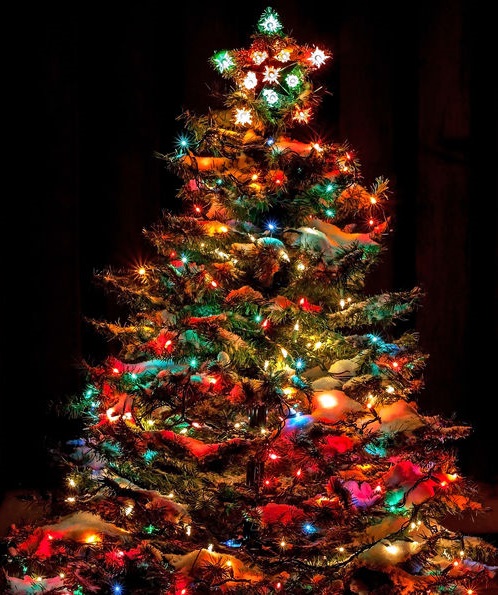 The East Robertson Elementary School 5th Grade class will be coming on December 1st (around 10 a.m.) to continue our tradition of having a tree that they will decorate.
Come and join in the fun and let the children entertain us with some Christmas Music.
This tradition was started by Mildred Denning who loved to read stories to the children, and we want to keep her memory alive by celebrating Christmas with them. Finger Food will be provided.
The Byrum Porter Senior Center at 9123 Hwy 49 East in Orlinda, Tennessee. (615) 654-3161. Email: [email protected]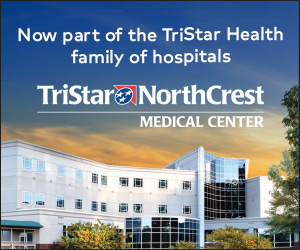 (Ridgetop, TN)
December 3rd: "Start your Holidays off with us at the Annual Ridgetop Christmas Parade sponsored by: The Ridgetop Natural Gas Department. 🎄🎅🏼🎄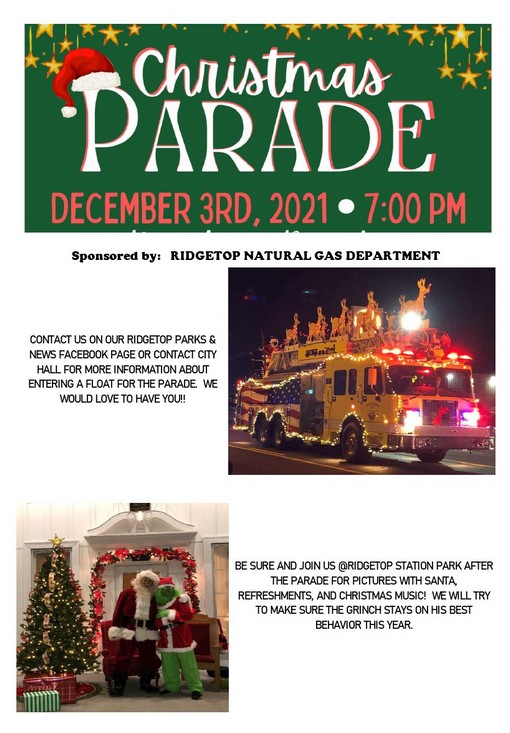 The parade will be on Friday, December 3rd at 7pm. It will start at Watauga and make its way to the Ridgetop Station Park where Santa and Mrs. Clause will be there to greet the kiddos and take pictures! There will also be Christmas Music, Cookies and Hot Cocoa available at the park.
Be sure to visit Ridgetop First Baptist Church before the parade for Reindeer games for the kiddos and more Hot Cocoa, Cookies, and Christmas Music!
Also, if you would like to have a float in the parade, please contact City Hall or print out the application below or message us on the Ridgetop Parks and News Facebook page.
See you there holly jolly neighbors!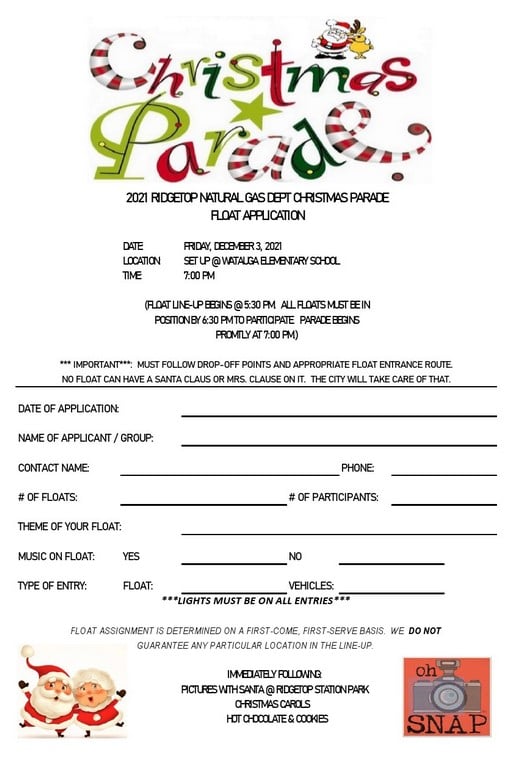 (Springfield, TN)
December 4th: Stokes Brown Public Library, Santa's Coming!
Mark your calendars! Santa will be here Saturday, December 4th from 9:00-11:00 am. You can get your picture taken with him, and we'll have cookies and milk to go for everyone!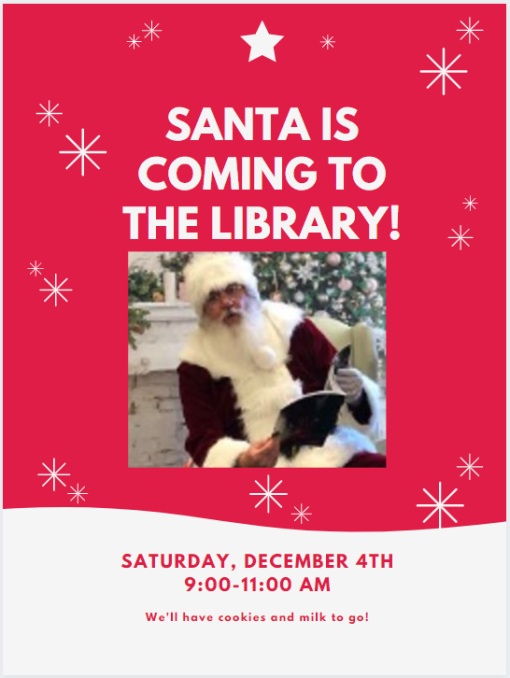 Springfield & White House, TN
Christmas is upon us! Ace Has what you need! Come on in!
Check out all the great holiday sales, click here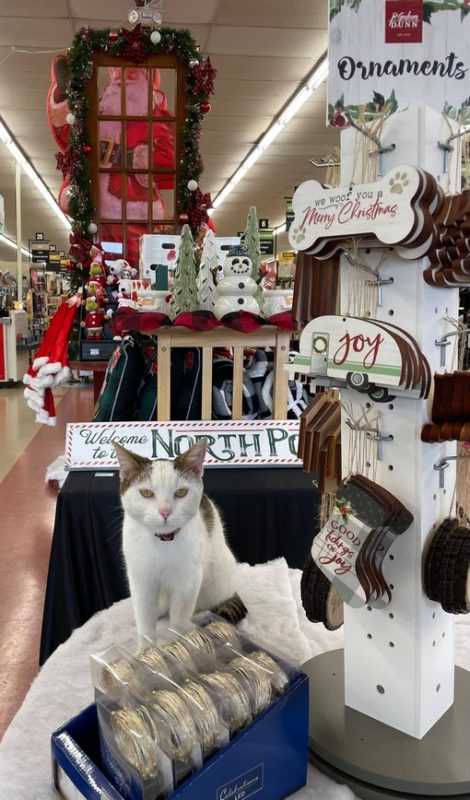 December 4th: Robertson County Schools – Stuff the Bus for the Holidays
Donate a gift to a child in need. Saturday December 4, 2021 from 9am to 2pm at the Springfield Walmart located at 3360 Tom Austin Hwy, Springfield TN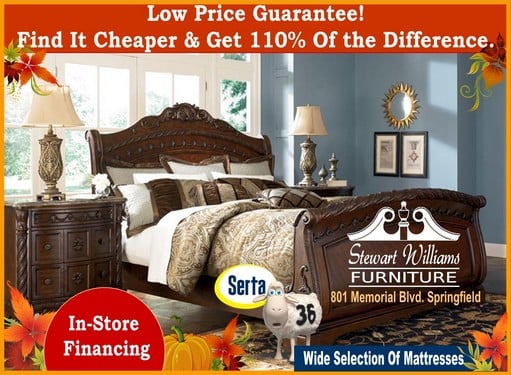 December 4th: Greenbrier's Hometown Christmas & Parade Event
The GreenRidge Chamber of Commerce is excited to announce their Hometown Christmas and Parade event! The Christmas festivities will be on December 4th from 11am-4pm with the parade beginning at 6pm.
Prior to the parade, from 11am to 4pm, you'll find shopping and activities for kids of all ages young and old at the Louise Martin Park.
Petting Zoo, free train rides, cookie decorating, snow globe pictures, pictures with Santa and the Grinch, make your own stockings and ornaments, local vendors for holiday shopping, & food trucks on site!
Afterwards, at 6pm,  you can watch the nighttime parade that will start at Greenbrier Elementary and end at Greenbrier High School.
Parade floats will need lights and there will be an award for the best float! We look forward to kicking off the Christmas season with you and your family on December 4th!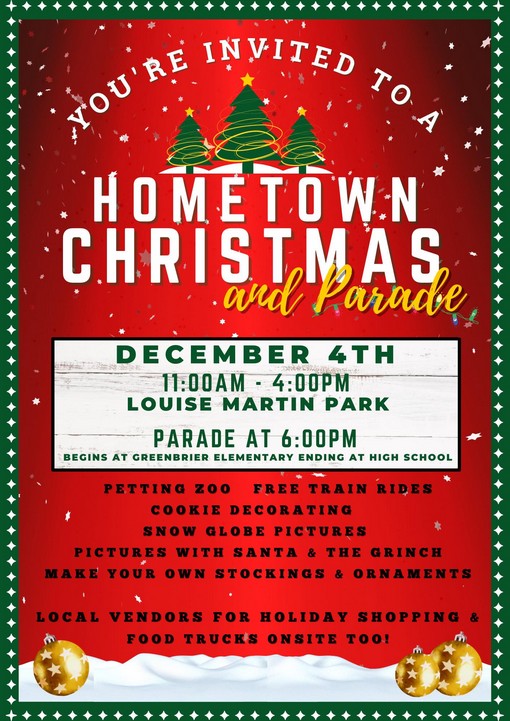 Reload this page often to see new events added… 

Saturday, December 4th: Cross Plains Pancake Breakfast, Christmas Parade & Mainstreet Christmas Market!
Join us in Cross Plains on Saturday, December 4th for food, vendors, cars, kids activities & Santa. More things are in the works! If anyone would like to be a vendor, caroler or have a float in the parade, send us a message.
Pancake breakfast, Inflatables, Make a birdseed ornament, face painting, pictures with Santa, make a reindeer craft, antique vehicles!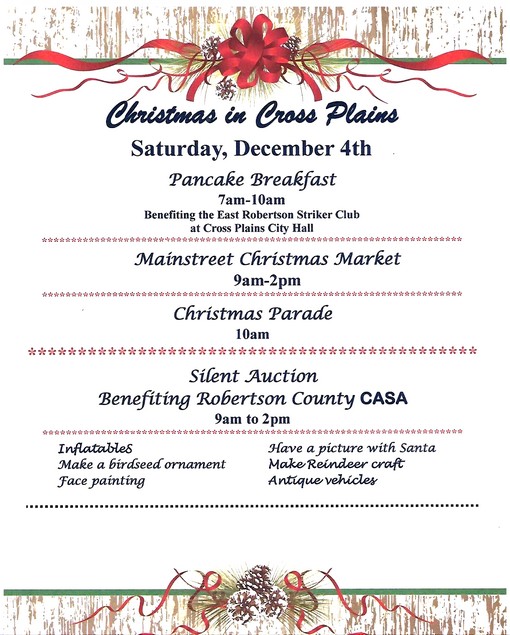 ~~~~~~~~~~~~~~~~~~~~~~~~~~~~~~~~~~~~~~~~~~~~~
December 4th: The Byrum Porter Senior Center will participate in the Cross Plains Christmas Parade on December 4th (Saturday) at 10 a.m.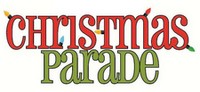 The Byrum Porter Senior Center at 9123 Hwy 49 East in Orlinda, Tennessee.
(615) 654-3161.
Email: [email protected]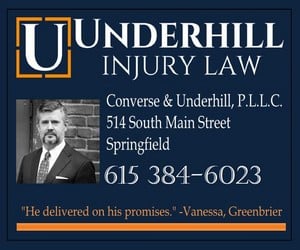 SATURDAY, DECEMBER 4, 2021 Pleasant View Christmas Parade AT 10 AM – 11 AM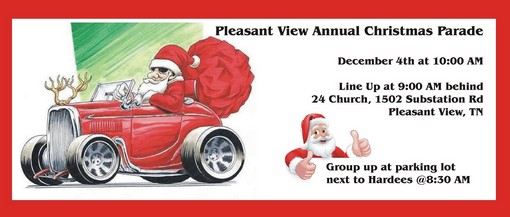 You are invited to bring your Classic Car / Truck and participate in Pleasant View's Annual Christmas Parade. We will group up at the parking lot next to Hardee's at 8:30AM and go to the parade line-up at 8:45AM as a group.
Many of us will be throwing candy along the parade route, Plus, the Pleasant View JEEPERS Club will be accepting UNOPENED TOYS for the Pleasant View Toy Drive. Should you have questions, TEXT or CALL Jim Hutchens 615-517-1423.

SATURDAY, DECEMBER 4, 2021 Adams Christmas Parade AT 2 PM

SATURDAY, DECEMBER 4, 2021 AT 11 AM – 4 PM Adams Tinsel and Tobacco
Come celebrate a little Christmas cheer at the Adams Tinsel and Tobacco event. The Craft fair will begin at noon. 7617 Highway 41 North, Suite 101, Adams, TN.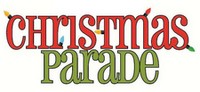 The annual Christmas parade begins at 2:00pm followed directly by some Christmas fun!
Hot Chocolate, Cookies & Pictures with Santa following the parade located at the Omer Gene Booksher Pavilion on the grounds behind Bell School.
The parade begins on Main Street, traveling up Commerce and Cedar Hill Road, then passing through White Haven, coming down Church Street, and onto Hwy 41 and ending at Bell School.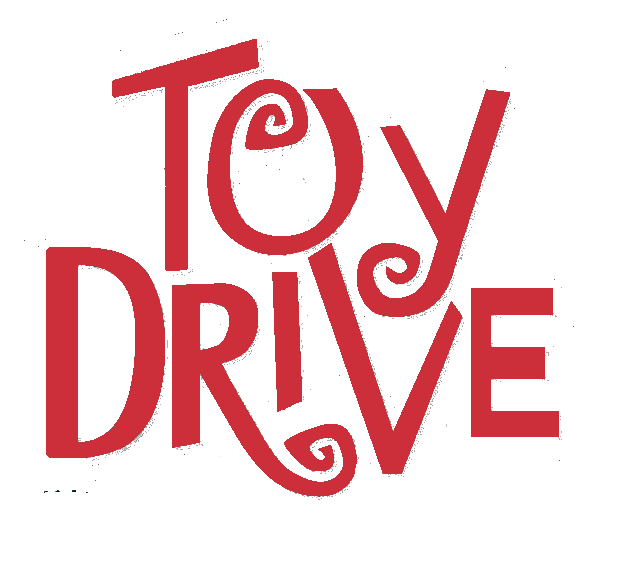 Parade entry participants should arrive 30 minutes early to fill out the entry form. Anyone interesting in being in the parade please go to South Commerce street by Adams Gas to line up around 3:00 to 3:30
Although there is no entry fee required to participate in the parade in the city of Adams volunteer fire department humbly ask you to donate one new, unwrapped, toy for "Toys For Tots"
Cookies, Photos with Santa After Parade
Santa will be present following the Christmas Parade. Come get your picture made with Santa! Hot Chocolate and cookies will be available, free of charge!
There will be the lighting of the City's Christmas lights just after sunset.

December 4th: White House Parade & Christmas on Main Street Celebration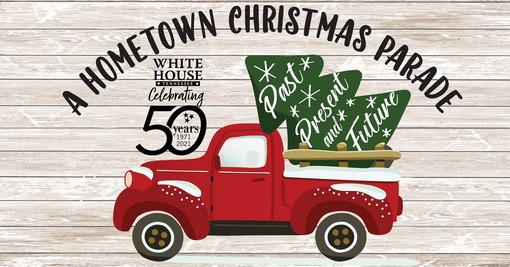 SATURDAY, DECEMBER 4, 2021 AT 3 PM – 6 PM
Event by City of White House, Tennessee – City Administrator's Office
Billy S Hobbs Municipal Center
The annual Christmas Parade for White House, Tennessee will have a new theme and a new start time this year to celebrate the City's 50th Anniversary. The "A Hometown Christmas… Past, Present & Future" will be held on Saturday, December 4, 2021.
Immediately following the parade at the City Hall Complex we'll host the final celebration for the City's 50th Anniversary – A Main Street Christmas Celebration!
Activities will include:
– Refreshments
– Live Music from local choirs
– Library Open House
– Free photos with Santa
– Sealing of the Time Capsule
– Reading of 'Twas the Night Before Christmas
– Tree Lighting Ceremony
The parade will leave White House Municipal Park on Highway 76 at 3:00 pm and head East towards City Hall, turning South onto Highway 31W and ending at the intersection of West Drive and Highway 31W where floats will disperse. Walkers that are participating in the parade will continue back to the park via West and Elementary Drive. Please note traffic will be blocked near the parade route for approximately an hour beginning at 3:00 pm or until the parade is over.
The parade will feature floats and entries from individuals, local businesses, schools and churches.
Participants are encouraged to decorate their float or entry with a historical theme celebrating the last 50 years in White House. Participants should consider historic events in their organization, for instance a championship team, construction of a new church or the grand opening of a business. Or participants could put their imagination to work and create a futuristic entry that represents the City of White House in the next 50 years and beyond.
There will be awards for the top three entries as determined by a panel of judges selected by the White House Parks & Recreation Department. To register visit www.whitehousetn.gov or contact the Parks Department.
City of White House, TN- Police Department
🥛🍪 MILK and COOKIES🍪🥛
We know milk and cookies are Santa's favorite treat, but they may be ours too!
At the Main Street Christmas Celebration, directly after the Christmas parade on December 4th at 3PM, milk and cookies provided by the White House Utility District will be served! These along with other refreshments will be located throughout the round about area!
Be sure to come check out all the activities going on that day!🎄🎅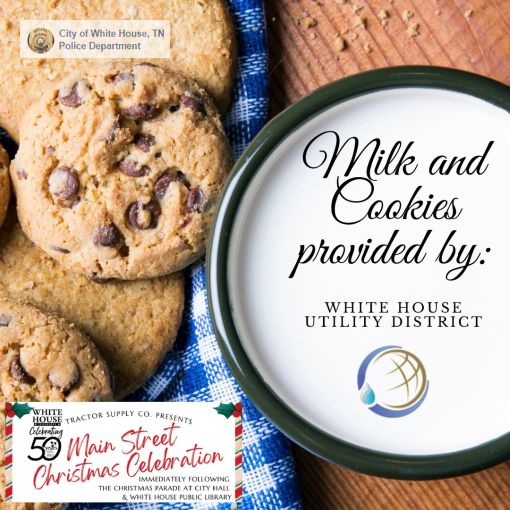 Reload this page often to see new events added…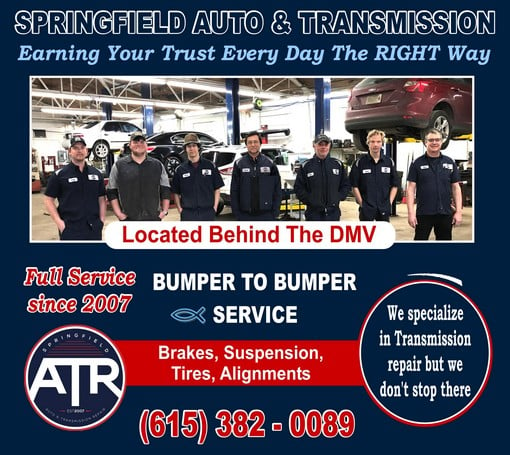 Saturday, December 11th: Millersville Christmas Parade & Festivities starting at 1pm.
Register your business now to enter a float, and compete with other local citizens in the parade for great exposure and community fun!
Call Lisa at 615-420-6417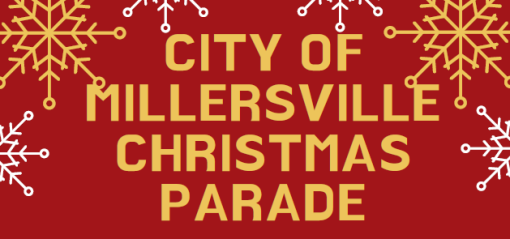 Christmas Party after the parade at the Millersville Community Center – Vote for your favorite chili, Free Food and Drinks, Clowns, Santa, Christmas Characters, Bounce House @ 1181 Louisville Hwy Millersville, TN. 615-420-6417

December 7th: The Byrum Porter Senior Center In Orlinda – Annual Christmas Potluck will be held on Tuesday, December 7th at 6 p.m.
Everyone is invited to attend, and we will have a great time.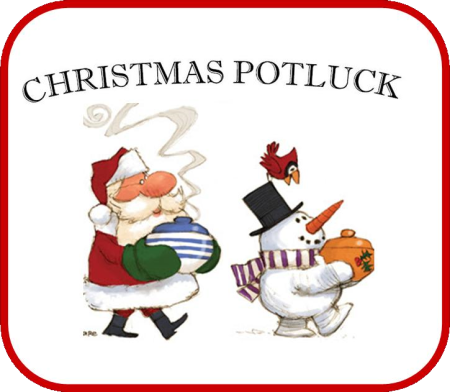 DEC 16 AT 3:30 PM – DEC 17 AT 4:30 PM – Braxton's 2021 Christmas Blessings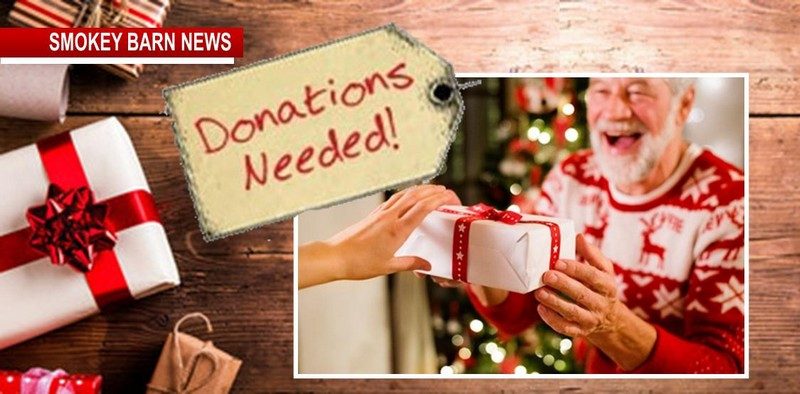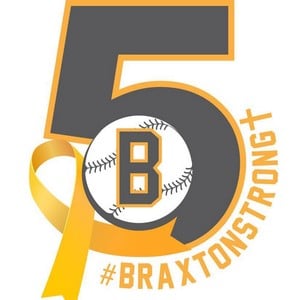 It's that time of year again!! Let's bring some Christmas cheer to local elderly in assisted living.
🛍 We will be filling 65 large gift bags (19 men & 46 women) full of holiday cheer to pass out!
We will be visiting and passing out gifts on Thursday to MorningSide and Friday to Springfield Heights. If you have children that would like to join in on spreading cheer please let me know. The senior love to have children visit them! Mask will be required inside both buildings and I ask please do not come if you or anyone around you have any illness symptoms. We want to keep our elderly healthy!!
If you would like to donate items or funds to help purchase these items, please contact BraxtonStrong Foundation on how to do so. PayPal, Venmo, cash or check accepted. Items may be dropped off (new and unused) with Nicole Turnbow. Also willing to meet. Thank you all for helping to show some love to our local seniors!!
LIST: Donations/Christmas Blessings For Seniors
Blankets
Non-slip/grip or fuzzy socks
House slippers
Lotion
Large print word searches/crossword puzzles
Bibles/daily devotions
Brushes
Combs
Toothbrush/toothpaste
Sugar free candy
Hand soap
Snacks
Playing cards (large print)
Lip balm
Stationary
Pens/pencils
Adult coloring books
Coloring pencils
Air fresheners
Home decor
Gloves/scarves
The BraxtonStrong Foundation is a nonprofit organization to help raise awareness for childhood cancer, to give back, and to spread love in honor & memory of Braxton.
Phone: (615) 351-1341
Email: [email protected]

December 16th: The Byrum Porter Senior Center in Orlinda – Santa Hoe Down will be on Thursday, December 16th at 7 p.m.
Music by Good Time Charlie Band and the cover for this is $6. The Byrum Porter Senior Center at 9123 Hwy 49 East in Orlinda, Tennessee. (615) 654-3161. Email: [email protected]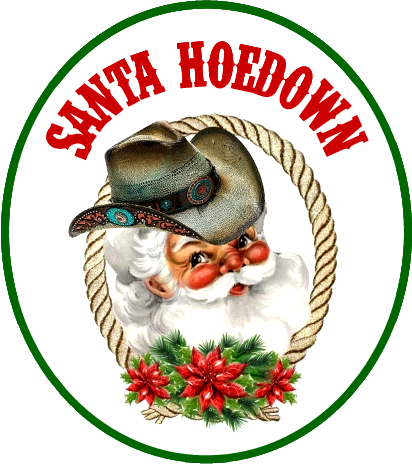 December 19th: A Charlie Brown Christmas Airs on TV!
A Charlie Brown Christmas will air on PBS and PBS Kids on Sun., Dec. 19, 2021 at 7:30 pm ET/6:30 CT (check local listings). The broadcast will be commercial-free.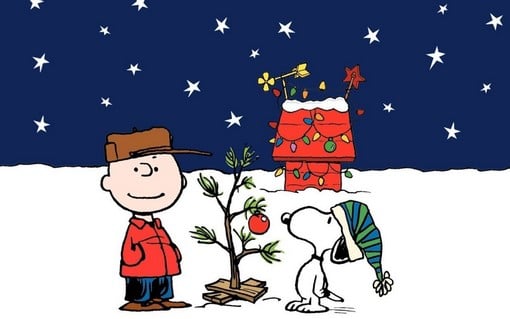 Reload this page often to see new events added…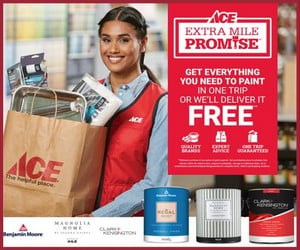 It's that time of year again. Dancing Christmas lights on Brownstone in Cross Plains is at it again! (MAP)
Almost 100,000 bulbs dancing to the music from the comfort of your vehicle.

The address is 8208 brownstone ext Cross Plains 37049 MAP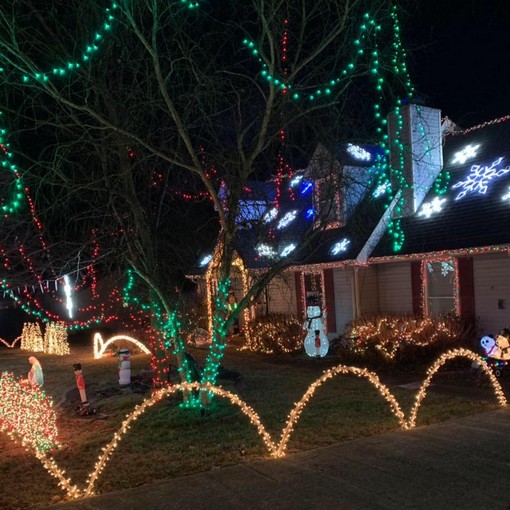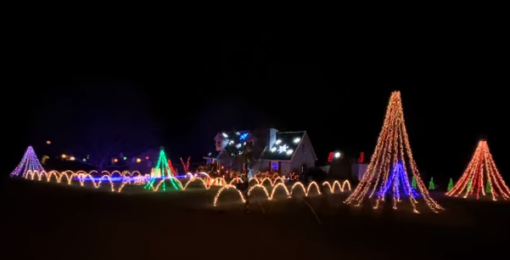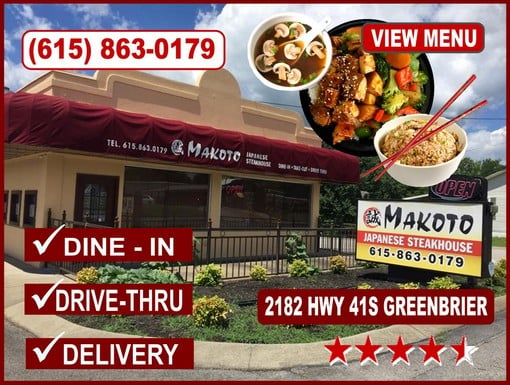 Springfield Parks & Recreation Present "Winter Wonderland"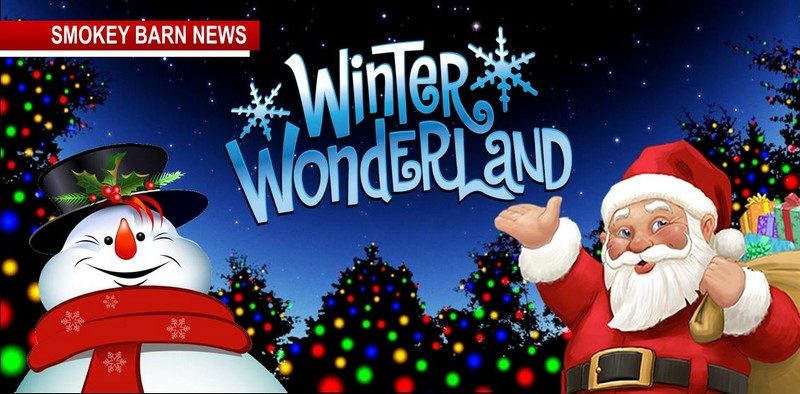 Enjoy thousands of Christmas lights and more than a dozen holiday scenes this holiday season.
Dates: Friday, December 10- Thursday, December 23, 2021
Time: 5:30 PM – 9:00 PM
Location: J. Travis Price Park, 4155 Wilks Road
Fee: Free admission!

Reload this page often to see new events added… 

PLEASANT VIEW! – Remember last year, Santa came rolling through our neighborhoods on a fire truck?!
"Well, he wants to join in again this year! Need your feedback!! Last year, we threw it together very quickly so this year we want to have enough time to make sure we pick a great date/time and any new neighborhoods that want to be included!"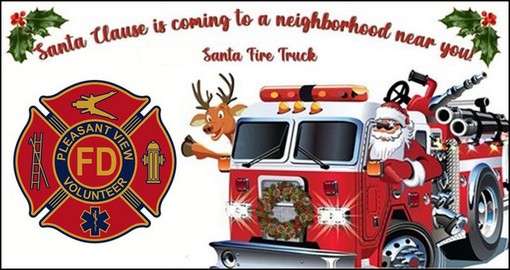 Drop your information in a comment HERE! What time/date? What neighborhood are you in?!
Very excited to bring this back this year!! Look forward to hearing from y'all!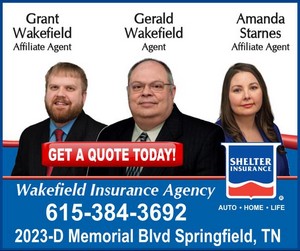 December 31st: The Byrum Porter Senior Center in Orlinda – New Years' Eve Dance (December 31st at 8 p.m.) will be just $15 per person.
We always have a great time and finger foods are provided and dance the night away to the Good Time Charlie Band.
The Byrum Porter Senior Center at 9123 Hwy 49 East in Orlinda, Tennessee. (615) 654-3161. Email: [email protected]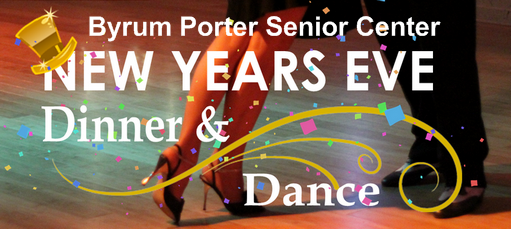 Mobile: To See The Latest Stories or to share this article, scroll below