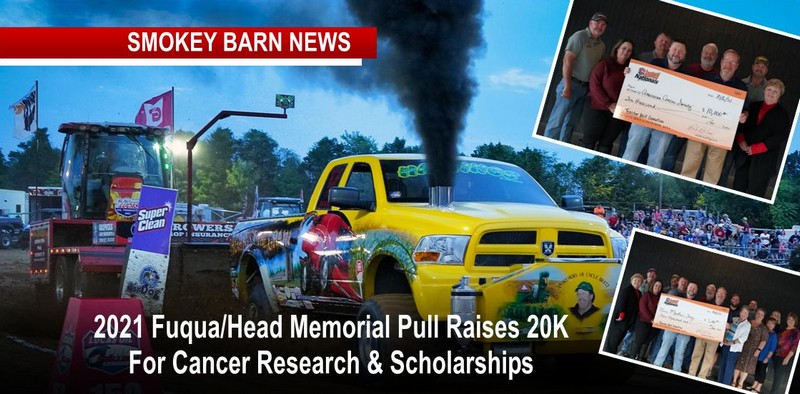 2021 Fuqua/Head Memorial Pull Raises 20K For Cancer Research & Scholarships
ROBERTSON COUNTY TENNESSEE: (Smokey Barn News) – The 3rd annual Jay Fuqua/Don Head Memorial Benefit Pull and (6th annual) PPL Southern Nationals together pulled in thousands for cancer research in Robertson County last month.
The catalyst for the now annual event is two long-time Robertson Countians, Jay Fuqua and Don Head. Both men lost their lives to cancer. Don and Jay both loved Pulling, so, in their memory, the Fuqua/Head Memorial Benefit Pull was established. The event raises money for organizations like Martha's Song, a Robertson County-based cancer charity. Back in 2018, the PPL Southern Nationals, and the Fuqua/Head Memorial Benefit Pull merged into one massive annual event held each year at the Robertson County Fairgrounds.  
Both Jay and Don will be remembered for their love of pulling and for their many contributions to the sport. During the 2018 event, two granite plaques honoring Don and Jay were placed at the starting line and now rest in a Memorial Garden at the East end of the grandstands. (Pictured below)

Early History:
Springfield and Robertson County have long been a hotbed of truck and tractor pulling activity since the 1960s. The first organized pulling event was held at the Robertson County Fairgrounds in 1971 and has continued until today. Many of the founding families are still deeply involved in Springfield's truck and tractor pulling.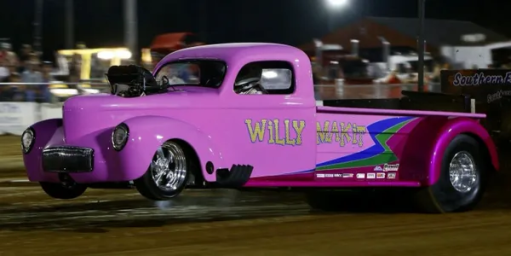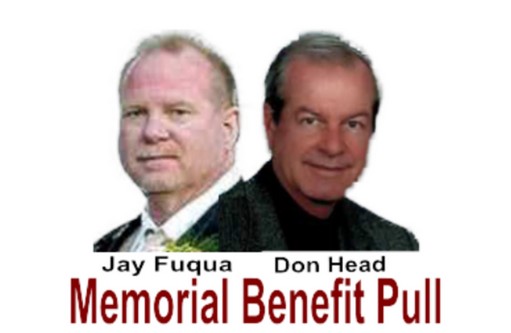 #1——American Cancer Society donation—————————————-$10,000.
#2——Martha's Song Robertson County-based Cancer Charity————-$5,000.
#3——Southern Nationals Tractor and Truck Pull Scholarship—————$2,500.
#4——Southern Nationals Tractor and Truck Pull Scholarship—————$2,500.
"We are in the process of building a scholarship Program for 2 scholarships each year for students in Robertson County Graduating whose lives have been impacted by the loss of a direct family member due to cancer."
Under the photo gallery below is a list of the sponsors that made the event possible.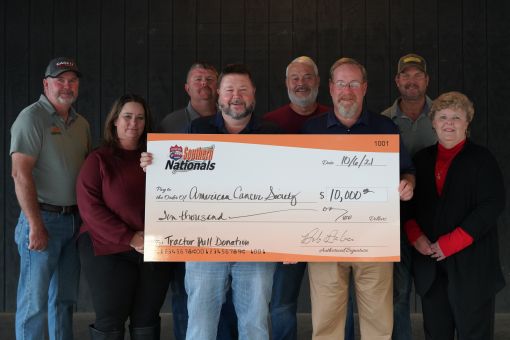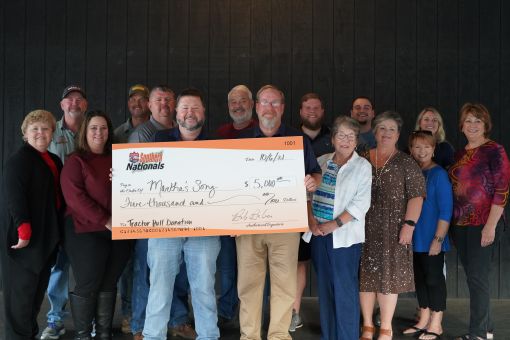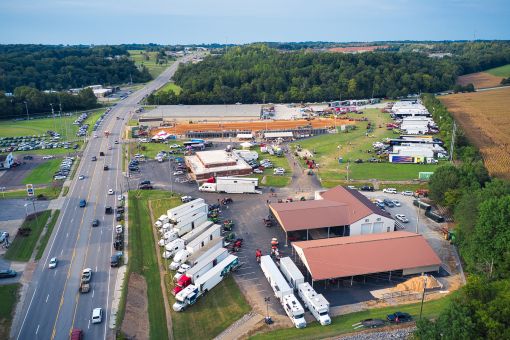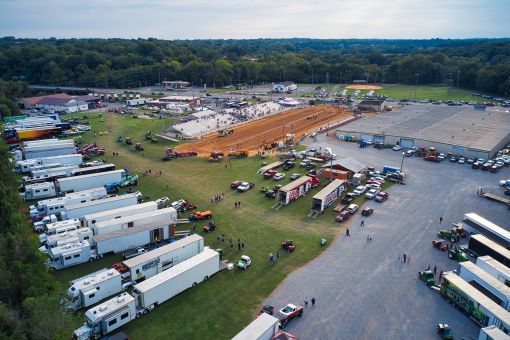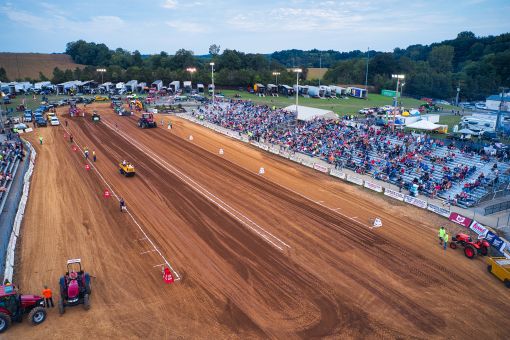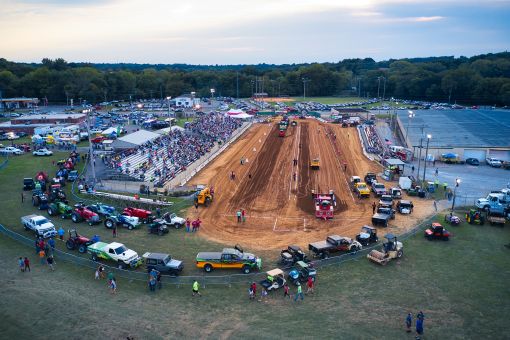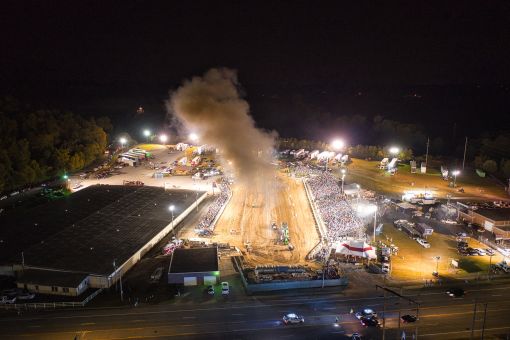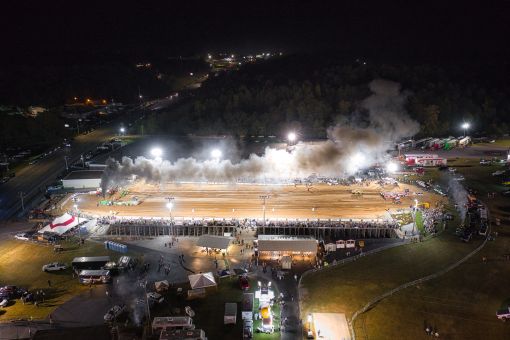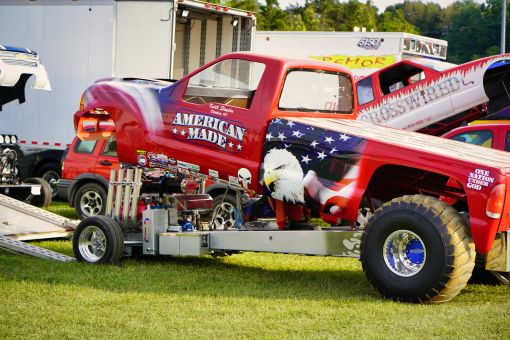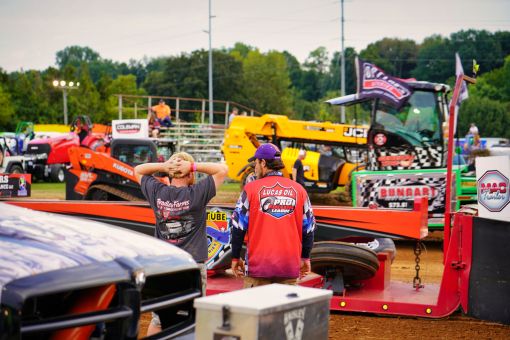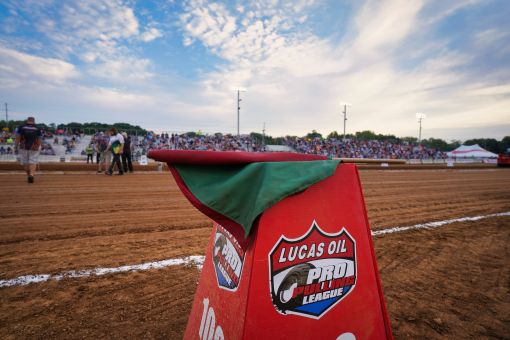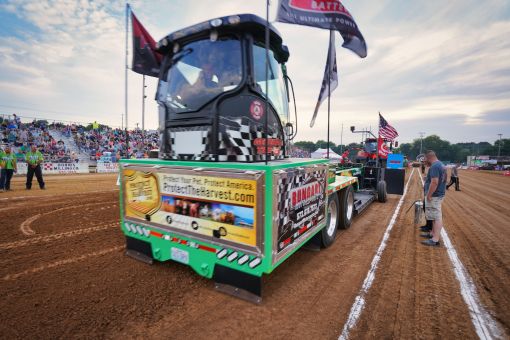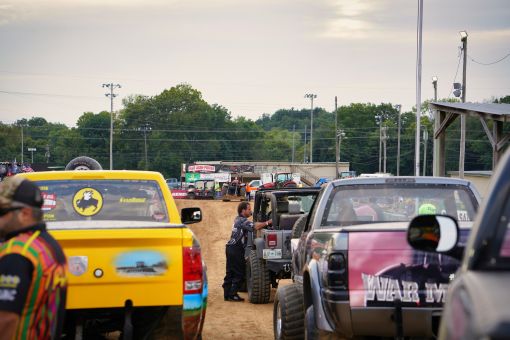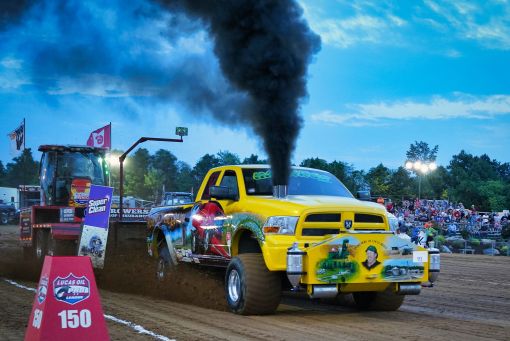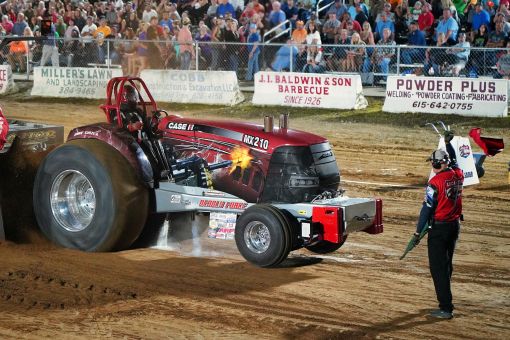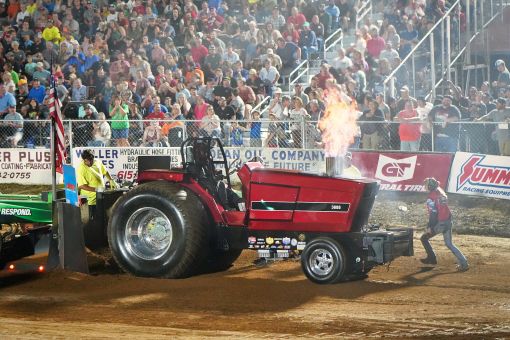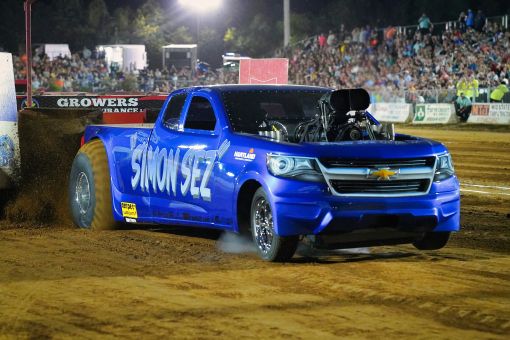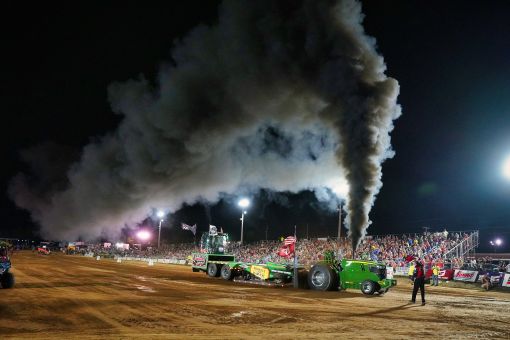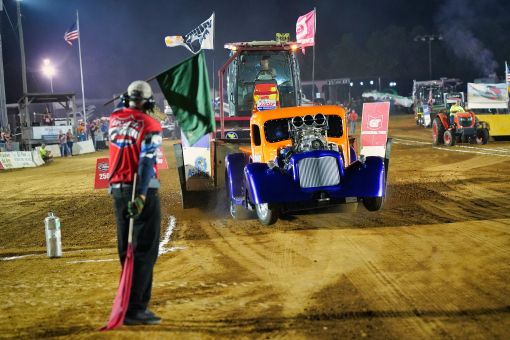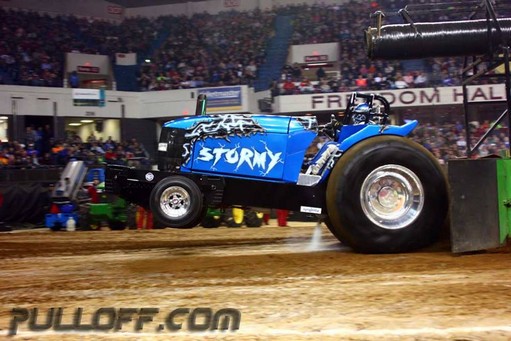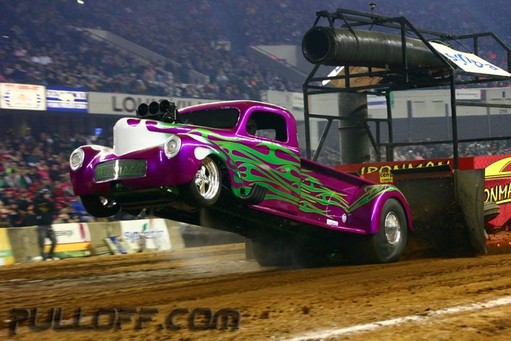 JAY FUQUA TRIBUTE VIDEO
Many Thanks To All Of Our Sponsors
2021 SPONSORSHIP
• Economic Development Board
• Knuckles Insurance Agency
• H & R Agri-Power
• Ohio Valley Insurance LLC
• Legacy Signature Properties
• B & B Machine
• Mac Baggett
• Reiselman Buick GMC
• Teasley Farms
• Tennessee Corn Promotion Council
• Farm Credit Mid America
• Kentucky Corn Promotion Council
• F & M Bank
• Armistead Farms
• Nutrient Ag Solutions
• Adams Gas Sales & Service
• Volunteer State Bank
• The Farmer's Bank
• Payne Chevrolet
• Robertson County Farm Bureau
• Countryside Outdoor Power Equipment
• Head Brothers Farms
• Dekalb Seed
• Greer Communications
• Buy-Rite Parts Supply
• Matt & Missy Browning
• Tri-Green Equipment
• Johnnie Marlin ( J & J Farms)
• Don & Louise Williams
• Reliant Bank
• H H Lawncare
• Lewisburg Banking Co.
• W.L. Moore
• Dean Oil
• Austin & Bell Funeral Home
• Mike Ballard Ins. Agency
• Donna Adcock
• Robert R Stroud
• Keith Graves
• Richert & Dilliha
• Lisa Cavender
• Sunbelt Rentals
• Tony Lane
• VTK Dumpsters
• Robertson County Co-Op "thanks for spraying"
• Coleman Tractor Co.
• Steve Artz
• Steve Vantrease
• Eric Douglas
• Melody DiOrio and the Farmer's Bank Volunteers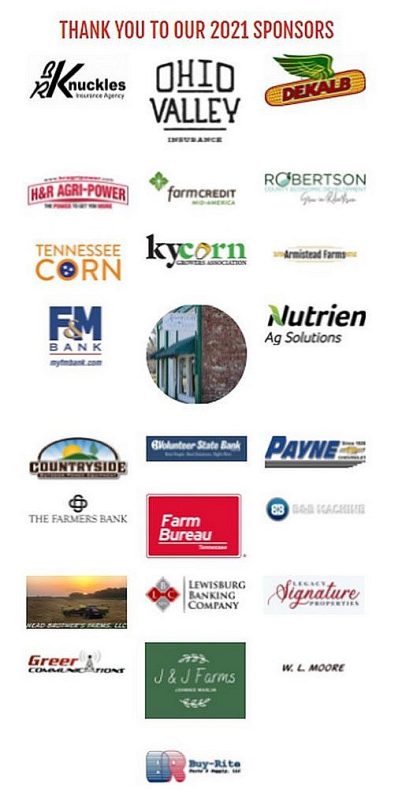 Mobile: To See The Latest Stories or to share this article, scroll below