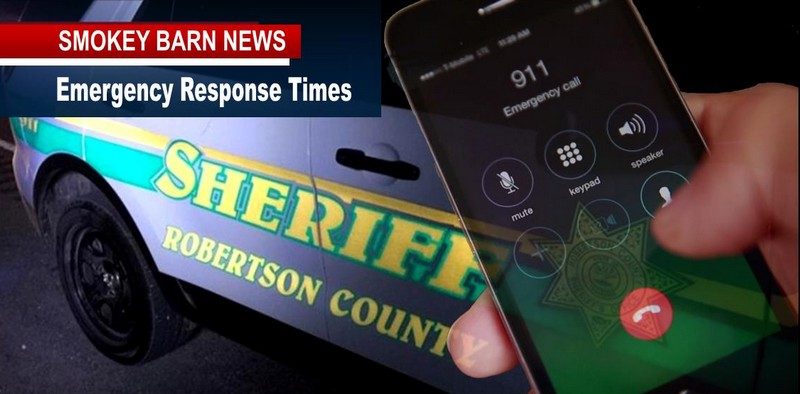 Are You Safe? 911 Robertson County Response Times
ROBERTSON COUNTY TENNESSEE: (Smokey Barn News) – In the last few months, the city of Ridgetop has gone from a police force of about five officers down to zero. Following a brief legal battle, the department was reopened and two officers were hired back.  Then city leaders downsized the department to just one officer citing budgetary constraints. Shortly after that, the city's one-and-only officer went on leave. So again, Ridgetop has no police department of its own, at least for the moment. FULL STORY
The situation in Ridgetop has turned the spotlight on the Roberton County Sheriff's Office.  Concerned citizens in Ridgetop have on many occasions expressed that they believe that not having their own police department in the city increases response times. Is that true? It depends on several factors.
To get a look at the numbers Smokey Barn News reached out to the county for the Sheriff's response times for Ridgetop. As a marker, we also asked for the Sheriff's Office response times for the city of Adams. Like Ridgetop, Adams is a smaller community positioned on the outer edge of the county. Adams is also arguably more rural than ridgetop.  As an additional marker, we included Cedar Hill. We asked for a year's worth of data.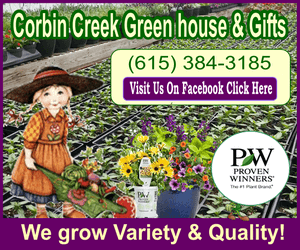 The data comes from the Robertson County Dispatch center and for verification purposes, we cross-referenced the data whenever possible with our own collection of data, which is sizable.  The response times are for Calls for Service by the Robertson County Sheriff's Office only. The data does not include response times for any other police agency.  The data also does not include officer-initiated calls (traffic stops, community policing and serving warrants).
Average response time for Adams: 15: minutes 51 Seconds.
Average response time for  Cedar Hill: 11: minutes 08 Seconds.
Average response time for  Ridgetop: 9: minutes 44 Seconds.
Please remember that the numbers are an average. The response times include armed robberies, accidents, welfare checks, alarm calls, all the way to jaywalking. Calls for service are prioritized by the Sheriff's Office. Therefore, a high priority call for service such as a home invasion would have a faster response time than a call for a fender-bender.
It's also important to remember that other agencies can assist. If they do and they happen to be geographically closer, the response time will be lower for the incident but that will not be reflected in the reporting data we collected. This report covers the Sheriff's response times only. That's why we have one "shots fired" with a response time of  2 minutes and 2 seconds and another with a response time of 20 minutes and 34 seconds.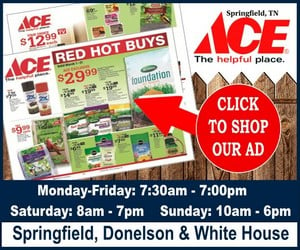 We also don't know the nature of each call. Did the caller hear the shots off in the distance, or did the dispatcher hear gunfire and breaking glass over the phone. All those factors will affect response times. Other things that can affect a response time is the current load. If 5 shots fired calls come in at the same time in different parts of the county there could be a delay for some callers.
It's difficult to come up with precise numbers for each type of call because there are too many variables. For instance, no matter how many officers you have, they can not be everywhere all at the same time. Robertson County has 476 square miles to patrol. Compare that to San Francisco's 46.87 square miles or Detroit with 142.9 square miles or Seattle's 83.78 square miles, all less than Robertson County with bigger populations.
If we compare population numbers (tax base) for the same cities, Robertson County's rural distribution becomes easier to understand. Robertson County Tennessee, with it's 476 square miles has a population of just 70,000. San Francisco with 46.87 square miles has a population 884,000. Detroit with 142.9 square miles carries a Population: 673,104 and Seattle (83.78 square miles LAND) population 724,745.
In other words, Robertson County has more square miles but far fewer people scattered all over the county. Local authorities understand this issue and as a result, they all work together to close the gap when a citizen is in real trouble. On the national average response times, using various sources, Robertson County (on the numbers in this report) falls in the middle.
It may also help to understand how many police officers, deputies and troopers Robertson County has. The Sheriff's Office has 29 patrol deputies and 10 detectives. That does not include the county's 26 SRO's. Springfield Police has about 25 officers and 5 detectives. White House has 22 officers and 2 detectives. Coopertown has about 2 officers. Cross Plains has 1. Greenbrier has about 15 certified. The Tennessee Highway Patrol has 17 members of the THP assigned to Robertson County with 13 Troopers, 3 sergeants and 1 Lieutenant.  Millersville Police has 13 officers and 2 detectives. Portland Police has about 26 certified officers. All the numbers include supervisors.
Add it all up and we have over 117 certified officers within the Robertson County area.
As we chatted with the various agencies for this report, we couldn't find a single one willing to tell us that they wouldn't respond to any part of Robertson County if the need arose.
When looking at the numbers it's also important to remember that they work on shifts, not all at the same time. Springfield, for instance, has about 5 officers working per shift around the clock.
For this report, we reached out to the Robertson County Sheriff's Office for comment.
"We understand that when citizens call, they want an immediate response. The Sheriff's Office strives to provide the best law enforcement services to the citizens of Robertson County as quickly and efficiently as possible. Robertson County continues to grow, and with that, responsibilities of the Sheriff's Office continues to increase. We are making strides to increase our resources, and gain additional Deputies through our requests to the County Commission," stated Sheriff Michael Van Dyke.
Smokey Barn News (Advertisement)
Smokey Barn News (Advertisement)
We bring you ALL the News in and surrounding Robertson County, Tennessee.