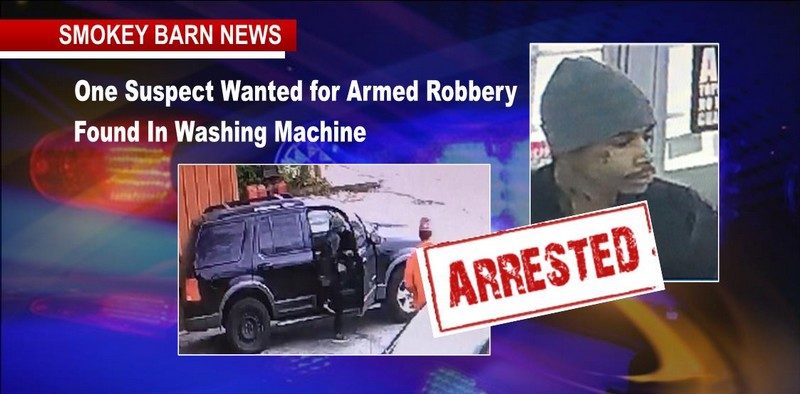 Armed Robbery Suspect Found In Washing Machine
SPRINGFIELD TENNESSEE: (Smokey Barn News) – Smokey Barn News has confirmed that one of two suspects wanted for an armed robbery in Springfield was taken into custody early Tuesday morning.
Terrell Polk Jr, 18, of Nashville, was found by the US Marshals Service hiding in a washing machine in a home in Nashville around 6 am Tuesday morning, sources tell Smokey Barn News.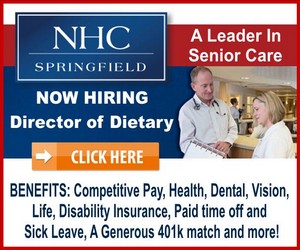 Around 1 pm last Wednesday afternoon a customer was robbed at gunpoint by two armed men in the parking lot of Stop One Market in Springfield. MAP Police allege that the two men are Terrell Polk Jr. and Larnelle D. Polk 2nd. See video below.
Springfield Police say the two men, armed with pistols, robbed the customer of money and his wallet. According to police, the suspects obtained approximately $15 in cash and the victim's drivers license and contents of the wallet.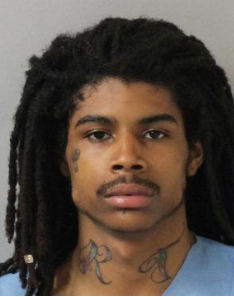 The victim stated that after he exited the store and got into his vehicle, one of the two suspects, in the red jacket, opened the passenger side door of his vehicle, pointed a gun at him and stated, "Do you mind if I take it all?" The victim stated that he did not resist and gave the suspect his wallet. The second suspect, in the black jacket, walked up shortly after the suspect in the red jacket made contact with the victim and pulled his pistol out as well.
Terrell Polk Jr is facing numerous charges that include, Aggravated  Robbery, Vandalism, Domestic Assault, Aggravated Assault-Strangulation, Aggravated Assault with a Deadly Weapon and a Fellon In Possession Of A Handgun. His bond is currently set at $75,000 but according to Metro Nashville Jail, he is not eligible for release at this time.
STILL AT LARGE:
The second suspect, Larnelle D. Polk 2nd is still at large. Below is a video of the robbery in progress and photos of both men. Again, if you should encounter Larnelle Polk, police say do not approach him, call 911. He should be considered armed and dangerous.
If anyone has information on the whereabouts of Larnelle D. Polk 2nd please contact Central Dispatch at 615-382-6863 or 615-384-4911 or the Springfield Police Department at 615-384-8422.
Published Dec. 2, 2018: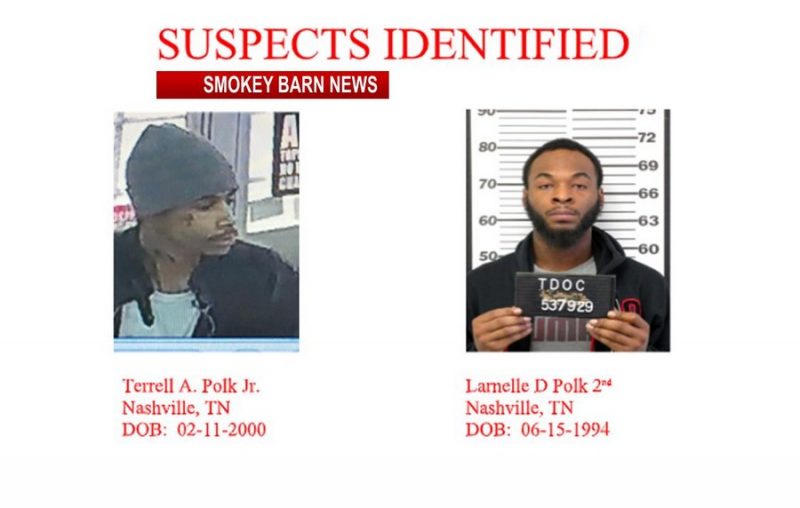 Smokey Barn News (Advertisement)



We bring you ALL the News in and surrounding Robertson County, Tennessee.