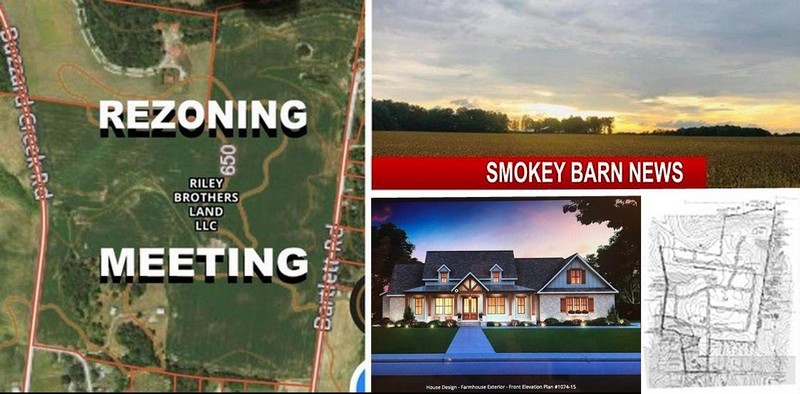 Cedar Hill Housing Development To Once Again Go Before R.C. Planning & Zoning
CEDAR HILL: (Smokey Barn News) – This Thursday at 7 pm the Robertson County Planning and Zoning Department will be taking another look at a proposed new Riley Bros Land, LLC subdivision located on the north side of Hwy 41 on the east side of Buzzard Creek Road in Cedar Hill.
This will be the second time this project will be presented to Planning and Zoning, The project was first presented back in June. Smokey Barn News covered the presentation to the Planning and Zoning Department live. It failed to gain enough votes to pass.
After listening to concerns from the community about the project, Riley Bros Land, LLC has asked for another opportunity to present the project to Planning and Zoning. That will happen this Thursday night.
Ahead of the meeting, parties on both sides are addressing the development. Out of the gate will be Laurie Riley of Riley Bros Land, LLC  followed by Cedar Hill Vice Mayor John Edwards.
Laurie Riley of Riley Bros Land, LLC
"November 10, 2021, Riley Bros, Land, LLC filed a rezoning application on behalf of real property located on the north side of Hwy 41 and east side of Buzzard Creek Road in Cedar Hill, Robertson County, Tennessee. Approximately 97 acres more or less located in the County with approximately 9 acres more or less located within the city limits of Cedar Hill.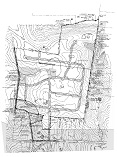 "See the map (LEFT) of boundaries as filed with the Regional Planning and Zoning Office for Robertson County. Request for the permission of an entrance at HWY 41 N is pending from the City of Cedar Hill awaiting an updated traffic study from Fischbach Transportation Group, LLC, Traffic Engineering and Planning. Written approval from the City is required for the TDOT application along with the traffic study. TDOT determines the necessity for improvements. Riley Bros. is in receipt of the said traffic study and will supply such a request to the City of Cedar Hill.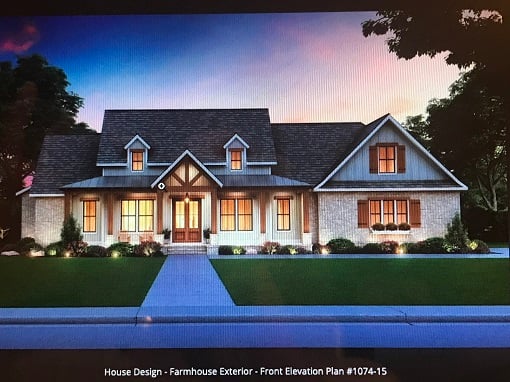 "Rezoning request is for R20 (20,000 sq.ft.) per lot. Approximately 149 or less homes ranging from 1,800 sq. ft. to 2,300 sq. ft. are anticipated. Please see photos of said homes.
"West Robertson Water Authority has issued a written statement guaranteeing water service to the proposed housing development. Riley Bros. will provide the improvements necessary for the proposed development.
"Natural gas is provided in the area by the City of Springfield.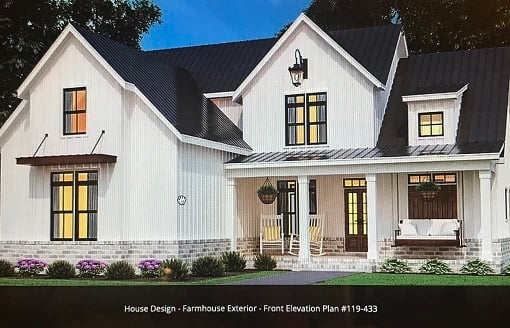 "The sand gravel sewer system currently operated in the area by Adenus serving JoByrns Elementary School and JoByrns High School as the two largest contributors of wastewater would have to be extended if Riley Bros chooses to use such system. New construction homes in the area within the past 45 days have been issued permits for taps to said system. It is the intention of Riley Bros to provide new sand gravel system if necessary.
"A hydrological wetland study has been performed by ECS of Nashville showing favorable results excluding certain areas not suitable for building. TDEC applications will follow for appropriate permitting prior to any construction advancement.
"Dr. Chris Causey, Superintendent of Robertson County Schools has advised there is available space for students at both elementary and high school facilities.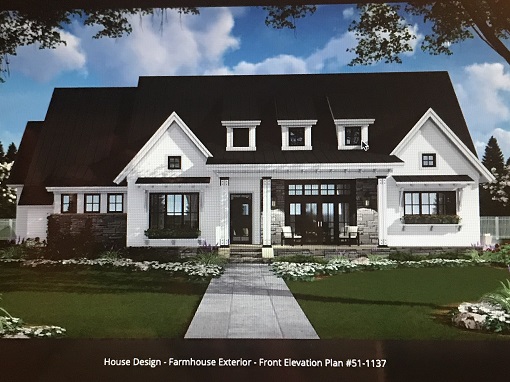 "Riley Bros would like to see this growth for 2 reasons. First, to provide sustainable housing in the Cedar Hill area that would in turn bring new amenities for families to enjoy. Second, to begin the proper conservation of farmland. Too many farms in Robertson County have been subdivided into 5-acre tracts for new home construction. This action has resulted in more driveways coming onto our roads." Laurie Riley of Riley Bros Land, LLC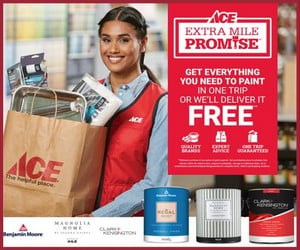 Cedar Hill Vice Mayor John Edwards 
"This Thursday at 7 pm. The community of Cedar Hill will be returning to Planning and Zoning over the proposed rezoning to R20 for the High Density, Mega Subdivision. The community of Cedar Hill has always stated that we were willing to compromise for R40 and in the previous zoning meeting, we put actions behind our words, and the R40 section passed with no opposition. That compromise was withdrawn by the developers before it landed on the desk for the County Commission to vote, which I think is spot-on representation of how the community of Cedar Hill feels with regards to this development that's being pushed on us.
"Our county adopted a Comprehensive Growth Plan in 2013. In 2015 Mr. Hoge presented a Resolution to the County Commission to replace the Zoning Resolution under 'Article I: Enactment.' It was passed unanimously and then incorporated into the Zoning Ordinances where it states under 'Conformance with the Comprehensive Growth & Development Plan', 'to ensure all development within the County's jurisdiction is consistent with and conforms to the vision, goals & objectives of the Robertson County 2040 Comprehensive Growth & Development Plan.' The 2040 Growth plan was a community input-led plan that seeks to grow the county where infrastructure is available and in areas that will be appropriate for growth and to preserve the rural /agrarian areas that make Robertson County what it is. It's a Plan that allows the growth but also balances it with the rural heritage and operations. Furthermore, the county adopted Transect Planning, which is a very simple growth and development planning tool that is based on seamless transition and gradual zoning techniques.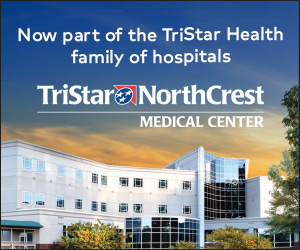 "Cedar Hill is a Village Center format and the closer to that downtown area, the higher your intensity/ density is supposed to be. The further you move away from that center, the less dense and intense you get as you transition to rural areas/farmlands. We've said from the beginning that R40 would serve as the correct transition from the urbanized area of Cedar Hill to the rural area, which would line up with the Transect Planning model we adopted. Placing a high-density subdivision that is more dense and more intense than the city itself and then butting that up to the rural area is not only violating that concept but defies realistic zoning techniques. When you place a high-density subdivision next to a rural area, then you're making it awfully hard for those rural areas to go about their daily operations. This leads to further transition from farming operations to development to 'cash-out'. This leads to the proliferation of urban sprawl that is eating up farmland and destroying the rural roots of Robertson County one farm at a time.
"The 2040 Growth Plan was developed, adopted, enacted and placed as the plan that all zoning decisions have to comply with. Others have downplayed the 2040 Comprehensive Growth Plan as nothing more than a guide. Our county zoning office uses the land planning maps from the 2040 Growth Plan to make all zoning decisions, but they aren't using the Growth Policies in which every zoning decision must be based on. Planning and Zoning is not a simple process and it's too complicated to simply use a map, rather than to use the actual policies that help you make decisions on what is appropriate or inappropriate development and/or density on the map. It's like trying to make a decision based on 25% of the information. These policies are made more important when you realize that Tennessee Codes Title 6, Chapter 59, Section 107 requires 'After a growth plan is so approved, all land-use decisions made by the legislative body and the municipality or county's planning commission shall be consistent with the growth plan'.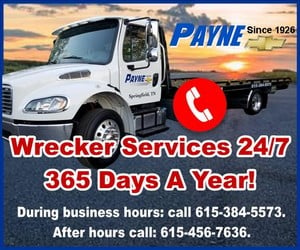 "The 2040 Growth Plan is more than a guidebook. It's the rulebook and it's time for all of us to start following the rules we've adopted and what we're legally obligated to follow. I can't say what decisions have been made in the past and why, but we can make the right (and legal) decision today and moving forward. I'd like to ask everyone to go to the county website and look under Zoning and you'll find the 2040 Growth Plan that we adopted. I'd also like to invite you to look at the Zoning Ordinances and see how they relate and how they connect with the 2040 Growth Plan. I'd also encourage those concerned with the high-density, mega subdivision in Cedar Hill to come to the December 2nd meeting at 7 pm at the county building. It's time we start following the rule to ensure that 'Robertson County is Minutes from Nashville and Miles from Ordinary,' not Another Suburb and Nothing Extraordinary." John Edwards
Mobile: To See The Latest Stories or to share this article, scroll below