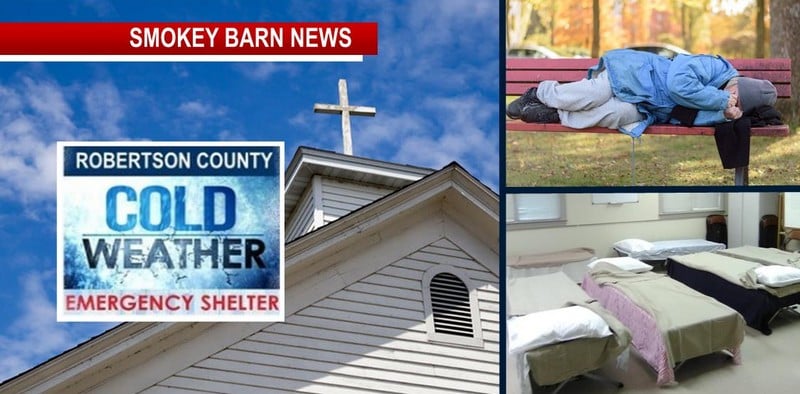 Cold Weather Shelter Opens Nov. 15th, Volunteers & Supplies Welcome
ROBERTSON COUNTY TENNESSEE: (Smokey Barn News) –My Father's House Cold Weather Shelter opens Monday, November 15th! My Father's House provides temporary housing for the homeless and displaced.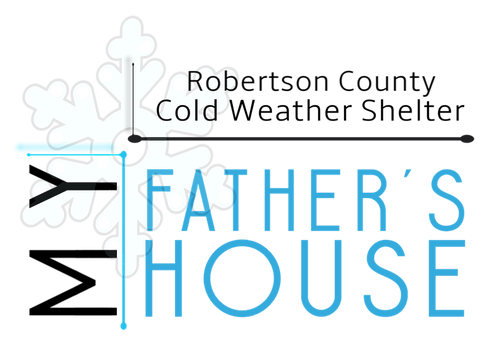 All volunteers have had their background checked. Most, if not all are Christians and are here to serve God.
We provide a warm, safe place to sleep and physically and spiritually feed those in need.
Nightly check-in: 5-8PM, check-out: 7AM. Location: 4635 Hwy 41 N, Springfield (Old Armory Building).
This is not just for the homeless.
Services Provided
All guests at My Father's House are checked in each night beginning at 5:00 pm. The first night we do run a check on the National Sex Offender's Registry.
No one on the registry is allowed to stay at the shelter. We also follow all guidelines for COVID-19.
There are people out there who might have inadequate heating; their power or water might have been cut off; they are living out of their car or moving from relative to relative.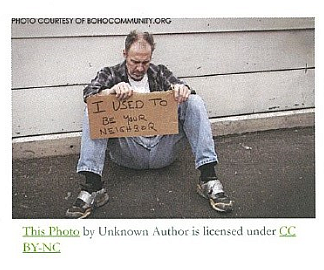 Guests are provided a hot meal that is prepared and served by our volunteers. A nightly devotional follows the meals and then the guests are given time to relax or take a shower before preparing for bed.
Guests are awakened at 6:00 a.m. to prepare to leave for the day. Breakfast is prepared and served by our volunteers. Some mornings it may be something that they can carry with them, either hot or cold.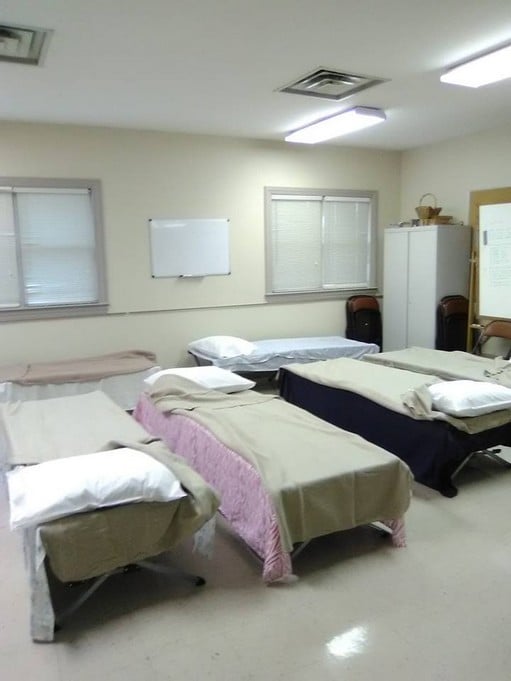 Volunteers are always needed.
My Fathers House is in need of overnight volunteers 2-3 nights per week, $40 per night pay to volunteers. Must be able to pass a background check. Contact: 615-992-1547
Training of the volunteers is essential and mandatory. We may provide more during the season if necessary.
SAVE THIS NUMBER- IF YOU SEE SOMEONE IN NEED CALL 615-992-1547
Areas to Volunteer
• Volunteers to do the nightly check-ins from 5:00 p.in. until 6:00 p.in. Volunteers to prepare a hot meal for our guests and to stay. We encourage these volunteers to stay and help serve the meal as well as to visit with our guests.
• Volunteers to share a nightly devotional around 6:30 pm. We encourage you to keep the devotional short, approximately 15 minutes.
• Volunteers to bring breakfast items for the next morning
• Volunteers to stay overnight as chaperones. We need both a male and female every night. These volunteers would arrive no later than 8:00 p.m. and would be expected to stay until 8:00 a.m. They stay alert during the night and get our guests up in the morning, straighten up and secure the facility
Vision Statement
My Father's House Mission will help individuals see their worth in the eyes of Jesus Christ as they find their purpose and how to achieve it. We will show the love of Jesus, respect each other, share what we know, engage to show we care and maintain integrity with strong moral principles.
Donations:
Monetary donations are always appreciated and greatly needed. Donations may be mailed to PO Box 973, Springfield, TN 37172
Bible Verse: 
"Come to me, all you who are weary and burdened, and I will
give you rest." Matthew 11:28
Contact Us
My Father's House: P.O. Box 973 Springfield, TN 37172
Phone: 615-992-1547
Email: [email protected]
Mobile: To See The Latest Stories or to share this article, scroll below