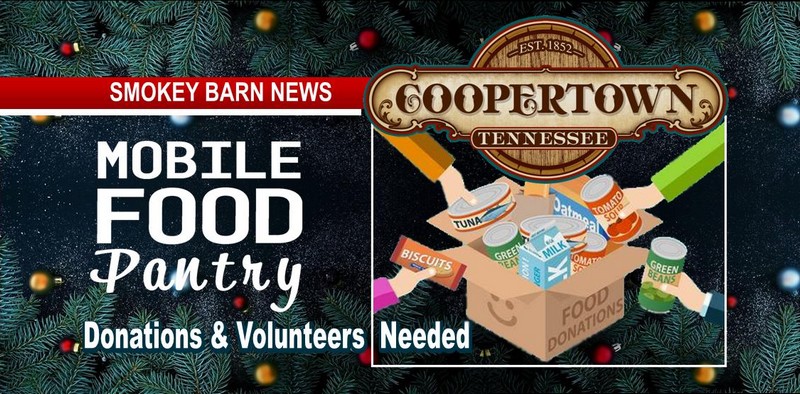 Coopertown: Holiday Food Drive  (Donations & Volunteers Needed)
COOPERTOWN TENNESSEE: (Smokey Barn News) – Coopertown City Hall has kicked off a Food Drive for those in our area who may be in need of additional nutritional support for themselves or their family. They are asking for community support with regards to donations and volunteering for this event.
"The holiday season always brings out the best in our town. So many were looking for a way to help those who may be in need of extra assistance this year," said Coopertown Mayor Becca Werner. "In particular, I am concerned about our children who may be at home over Christmas Vacation who may be going without the nutrition they regularly receive from the schools. We need to also keep an eye on our neighbors, especially our elderly population who may be "shut-in" and unable to make it to the grocery store. Unfortunately, we also have another area of concern this year with COVID. So many are on quarantine either for themselves or a family member and are missing out on hours at work."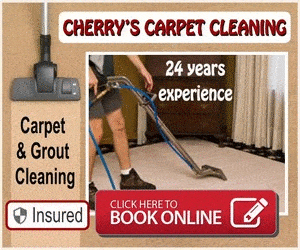 "I have been extremely encouraged by so many in our community contacting City Hall asking how they can volunteer to help," Werner added.
To make donating easier, Coopertown City Hall has come up with suggested donations that correspond with your, and/or your family members' birth months. Simply review the list below, find your birth month, and donate the following to the food drive. Donations will be accepted here at City Hall until December 15th. You may place the donations in a box right outside the front doors of City Hall at 2525 Burgess Gower Rd.
JANUARY: Box of Spaghetti & a jar of Pasta Sauce JULY: Canned beans
FEBRUARY: Peanut Butter & Jelly AUGUST: Canned Meat
MARCH: Canned Fruits and/or Vegetables SEPTEMBER: Granola/Cereal/Bars
APRIL: Individual Applesauce or Pudding Cups OCTOBER: Crackers/Cookies
MAY: Instant Potatoes and/or Rice NOVEMBER: Cereal/Oatmeal
JUNE: Canned Soups, Stews or Chili DECEMBER: Meal in a Box
(Mac & Cheese, Soup kits,
"helper" meals)
Distribution of the food boxes will be on Saturday, December 19th at Coopertown City Hall via a "drive-thru" method where we can limit contact and take COVID precautions. If you or someone you know would benefit from a food box but are unable to make it up to City Hall on the 19th (shut-in, quarantined, unable to drive, etc.), we have a team of volunteers who will be working to make deliveries.
Please contact City Hall at 615-382-4470 to put your name on the list to receive a box.