Coopertown Stabbing Victim, Wayne Stephenson, Dies
UPDATE 5:54pm Tuesday: Wheaton charged with Criminal Homicide: Story updated below.
COOPERTOWN TENNESSEE: (Smokey Barn News) – The Robertson County Sheriff's Office has released the name of the victim from a stabbing incident that occurred on Saturday in Coopertown. (original story) The victim is identified as Wayne Stephenson, 46, of Springfield.
On Saturday the Robertson County Sheriff's Office and EMS responded to a residence on Lipscomb Road in the Coopertown Community around 6:20pm. According to Robertson County EMS Assistant Director Russell Gupton, the patient
(now identified at Wayne Stephenson) had been stabbed. The 46 year old male suffered at least two wounds and was in critical condition at the scene and displayed signs of shock, Gupton said.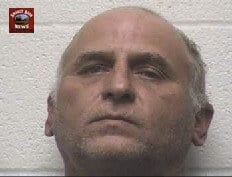 Stephenson was transported initially to NorthCrest Medical Center in Springfield and then airlifted to Vanderbilt's trauma center in Nashville, Gupton said.
According to Ryan Martin, PIO with the Robertson County Sheriff's office, Richard Douglas Wheaton, 51, of Cedar Hill was taken into custody as a suspect in the stabbing and charged with Aggravated Assault on Saturday. Wheaton was transported to the Robertson County Detention facility in Springfield on a 20,000 bond. Wheaton bonded out the same day.
The Sheriff's office is now confirming that Stephenson has died from his injuries and they are in consultation with the District Attorneys Office regarding additional charges.
UPDATE 5:54pm Tuesday: Wheaton has been charged with Criminal Homicide or (Murder, Reckless Homicide, according to the Sheriff's web information) and a new bond of $500,000 has been set. Wheaton turned himself into the Robertson County Detention Facility in Springfield this afternoon, according to Robertson County Sheriff's Office PIO Ryan Martin. As of 9:30P.M. Tuesday evening, Wheaton has not bonded out.
According to an affidavit obtained by Smokey Barn News from Robertson County General Sessions Court, the altercation between Wheaton and Stephenson occurred on Lipscomb Rd.. Wheaton was leaving his mother's house next door to where Stephenson was visiting, both houses share the same driveway.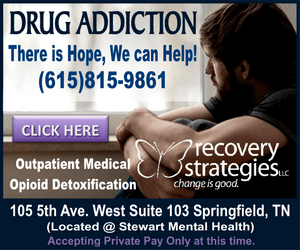 Wheaton was driving down the driveway passing Stephenson. Wheaton stopped his truck in the driveway beside the house and started yelling at Stephenson and others at the house,the affidavit said.
Stephenson and others told Wheaton to keep driving. Wheaton then started calling people names. Stephenson then walked over to Wheaton's truck and that's when Wheaton hit Stephenson in the neck with his knife cutting him, according to the affidavit.  Wheaton then left and went back to his house located a short distance away on Sandy Springs Rd. and called police, the affidavit said.
Smokey Barn News has also confirmed with the Sheriff's office that Wayne Stephenson is the father of Logan Stephenson who died earlier this year from ingesting "racing fuel cocktail." According to Greenbrier Police back in January, autopsy results indicated that acute methanol toxicity was the cause of Logan's death. Methanol is a type of racing fuel. Two teens died after drinking the concoction police said back in January. MORE
When asked, the Robertson County Sheriff's office indicated that there was no connection between the two incidences.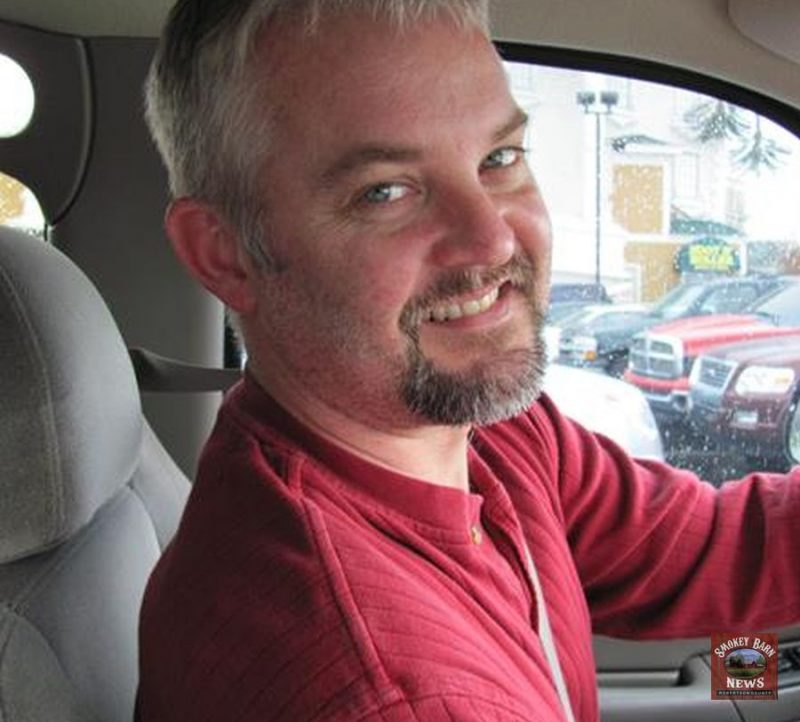 Memorial services for Stephenson will be conducted Saturday, June 4, 2016 at 2:00 PM in the Oakhurst Chapel of Robertson County Funeral Home. Burial will follow in St. Michaels Cemetery. The family will receive friends at the funeral home Saturday from 10 AM until the hour of service.
According to his online obituary, Stephenson was born December 25, 1969 in Robertson County. He was of the Baptist faith and was a contractor. He was a veteran of the United States Marines and served in the Gulf War. He was a loving husband, father, son, brother, and uncle and he loved to play golf.
Wayne Stephenson PHOTO: Robertson County Funeral Home
For updates on this story reload this page.
Smokey Barn News (Sponsor/Advertisement)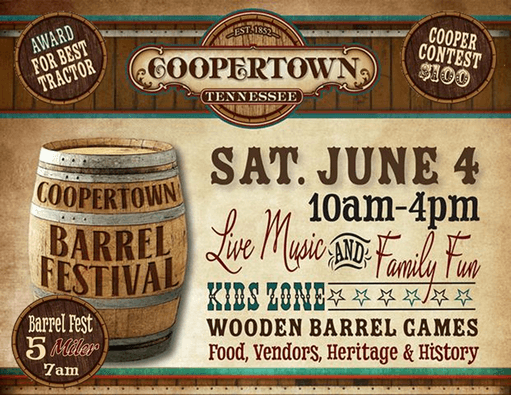 We bring you ALL the News in and surrounding Robertson County, Tennessee.