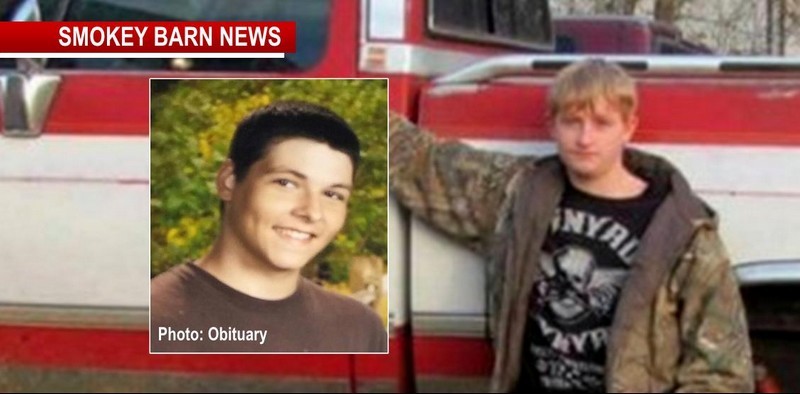 Second Teen Dies After Drinking Racing Fuel Cocktail
STORY UPDATED
GREENBRIER TENNESSEE: (Smokey Barn News) – Smokey Barn News has confirmed with officials that a second teen has died after drinking what police believe was some kind of racing fuel cocktail.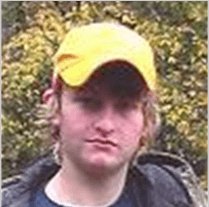 Last week, Logan Stephenson, a student at Greenbrier High School, died suddenly after drinking the concoction and his friend, J.D. Byram, was Lifeflighted to Vanderbilt Medical Center in critical condition.
Now, less than a week later and on the day that Stephenson will be laid to rest, J.D. Byram has died and police and the community are searching for answers.
According to Greenbrier Police, autopsy results indicated that acute methanol toxicity was the cause of death.
The Robertson County Sheriff's Office released the following statement regarding the second teens death..
"A second teenage male has passed away after becoming ill from an incident last week involving teenagers ingesting a substance determined to be racing fuel.
"Our hearts are heavy today as we have learned that a second young man has died from the incident last week," said Sheriff Bill Holt. "We ask that everyone continue to pray for both of these families as they go through this tragic time."
"The investigation continues into factors surrounding the deaths of these two boys, and the sheriff's office is awaiting toxicology results. There are many rumors floating around social media websites by members of the community. The sheriff's office asks that everyone please refrain from posting or spreading these rumors as they are deeply disturbing and harmful to the families that are already going through a tragic time of loss."
The Robertson County Sheriff's Office and Greenbrier Police are jointly investigating the incident due to the locations that both boys were discovered.   Stephenson was inside Greenbrier city limits when he was discovered. The second teen was outside the city placing him within the jurisdiction of The Robertson County Sheriff's Office.
After communicating with several parents and sources close to the situation Smokey Barn News has done our best to put the facts together in their proper order but any information we do provide at this early stage of the investigation should be considered preliminary until police have had enough time to pull all the facts together.
Thursday morning Robertson County 911 dispatch received a call that a male, about 16 years of age, was discovered deceased at a home in Greenbrier, we are not releasing the address.  Robertson County EMS Assistant Director Russell Gupton was able to confirm that Robertson County EMS did respond to a call regarding a deceased teenage male in the Greenbrier city limits Thursday morning.
A short time later Robertson County EMS and Fire were dispatched to another home just outside of Greenbrier regarding a second teen that needed medical treatment. Several sources indicated that the teen was transported to NorthCrest Medical Center in Springfield and later transferred to Vanderbilt Medical Center in Nashville. According to several sources, the teen's condition was serious, one source indicating that the teen had been intubated.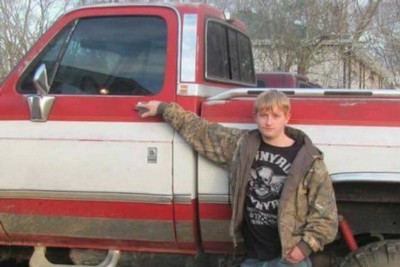 In conversations with several parents and other sources we have learned that police have been interviewing a number of teenagers as they conduct their investigation. One parent indicated that police had asked about a party that may or may not have occurred Wednesday evening. By the questions, it appeared that police believed that the two teens had been together the night before.
Both teens are 11th graders at Greenbrier High School about 16 years of age.
One parent with a child close to the situation offered the following statement. "Our thoughts and prayers are with them, we sympathize with them and what they are going through. I can't imagine going through it. Pray for the good that may come from it that might save somebody else's life."
According to police, this incident appears to be isolated to a select group of juveniles. If you know someone who may have consumed a similar mixture the police department urges you to seek medical attention at once. Anyone with information concerning this incident is urged to contact the Greenbrier Police Department at (615) 643-4467.
You will not be in trouble with law enforcement if you were present at this gathering. Our goal is to ensure the safety of our citizens and get medical help for those who may need it.
Knowing that the incident occurred can provide some benefit to the community but we are asking that any comments made be done so with the family of both boys in mind.
A GoFundMe page has been created to raise money that will be donated to Greenbrier High School to promote education about consuming toxic substances. If you'd like to donate, click here. 
"On behalf of Robertson County Schools, I want to express our sincere condolences and heartfelt sympathies to the parents and families of two Robertson County Schools students who tragically lost their lives recently.
"Both were members of our Greenbrier High School student body. Our hearts go out to the families of each of these young men for their loss." – James M. (Mike) Davis, Director of Schools
The staff at Smokey Barn News are extending our prayers to the families of both boys.
Smokey Barn News (Sponsor/Advertisement)

We bring you ALL the News in and surrounding Robertson County, Tennessee.