Cross Plains Man Charged In Portland Arson Case
PORTLAND TENNESSEE: (Smokey Barn News) – A Cross Plains man is facing charges of arson after Portland Police identified him as a suspect in a recent arson investigation.
On February 7th around 7:45 am Portland Police and Portland Fire responded to 5733 Hwy 31W, The County Line Saloon, MAP on a report of a structure fire. Upon arrival, heavy smoke was observed coming from the structure. After the fire was extinguished, evidence at the scene suggested that the fire had been intentionally set. An investigation was begun with collaboration between PPD detectives, and the PFD fire investigator.
During the investigation, 71-year-old Victor Niles of Cross Plains was identified as a possible suspect. After canvassing the area around the scene, and interviewing individuals, investigators were able to obtain video evidence and witness information that tied Niles to the scene, as well as the fire.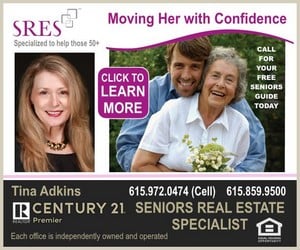 A warrant was obtained for Niles, based on the evidence, and served on February 11th. Niles was booked into the Robertson County Jail on a charge of arson.  He made statements implicating himself in the crime, at the time of his arrest. He has since been released on bond, pending a court date in Robertson County General Sessions Court. Niles' bond has been set at $10,000.
Officials tell Smokey Barn News that the fire was set to a small cooler outside the structure. The main structure did not sustain heavy damage thanks to quick action by the Portland Fire Department.
According to an announcement on their Facebook page, The County Line Saloon is closed until repairs are completed.
This investigation is a great example of departmental cooperation, as the newly appointed Fire Investigator/Assistant Chief of the Portland Fire Department was able to lend expertise to PPD detectives, accelerating this investigation, resulting in a quick resolution. As a result of this new position, the City of Portland has increased its ability to detect and thoroughly investigate arson, and we look forward to the working relationship that will continue to develop.
Location of Incident: 5733 Hwy 31W Suspect: Victor E. Niles, 71, of Cross Plains
Mobile: To See The Latest Stories or to share this article, scroll below