Deer Triggers Rollover Crash Near Cross Plains
CROSS PLAINS TENNESSEE: (Smokey Barn News) – A Robertson County man was injured when his vehicle overturned after he swerved to miss a deer, according to the Tennessee Highway Patrol.
The accident occurred on Empson Rd near Cross Plains just after 5 am Monday morning. MAP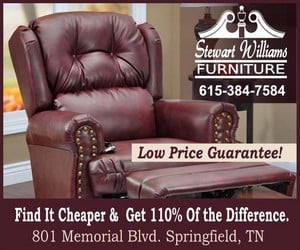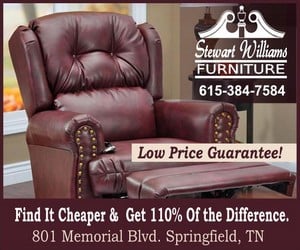 After the crash, the driver was trapped inside the vehicle. The driver was on the phone with 911 as first responders were dispatched to the scene. A Robertson County Sheriff's Deputy was first to arrive and was able to lift open the door and free the trapped driver.
The driver was transported to an area hospital but suffered only minor injuries. According to the Tennessee Highway Patrol, the driver swerved to miss a deer and lost control of the vehicle.
We have noticed a spike in deer-related accidents in the Robertson County area in recent weeks. The Tennessee Highway Patrol has several tips for deer-related encounters on our roadways.
When you see a deer cross the road, expect more to follow. Many times, the second or third deer crossing becomes the one that motorists hit.
Be attentive and drive defensively constantly scanning the roadside, especially at dawn and dusk.
Do not swerve to avoid contact with deer. This could cause the vehicle to flip or veer into oncoming traffic causing a serious crash. Swerving can also confuse the deer as to where to run.
When you spot a deer, slow down immediately. Proceed slowly when passing.
If you do collide with a deer, never approach the animal. They are powerful and can cause bodily harm to a human. Report any deer collision, even if the damage is minor.



We bring you ALL the News in and surrounding Robertson County, Tennessee.