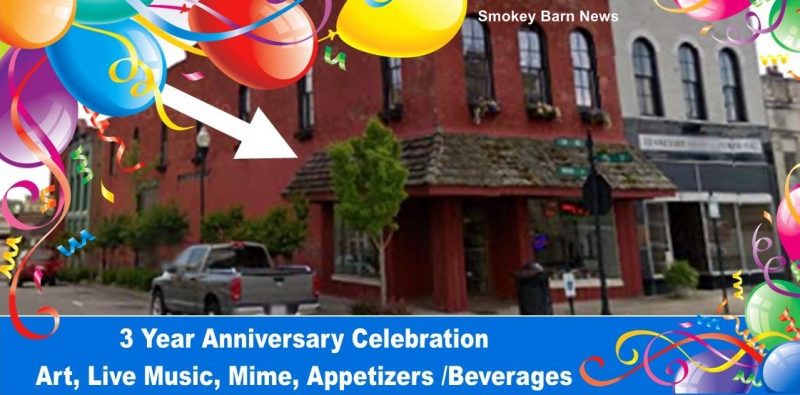 Downtown Business Celebrates Three Year Anniversary  – Live Music, Food, Art & Mime For The Kids
SPRINGFIELD TENNESSEE: (Smokey Barn News) – TONIGHT 6:PM to 9:PM–and you're invited… "Our Serenity Shop came about because of my love for the downtown square of Springfield. The charm of the square, the beauty of the buildings and our love for people, pets and health", said owner Mary Hester.
"A lot has happened in 3 yrs. We personally want to thank each and every one coming downtown to support local small business. We are so glad our paths have crossed and we look forward to being part of a community where we all know one another and help each other through this thing called life. Life is very short so stop and smell the roses or come in and smell the essential oils."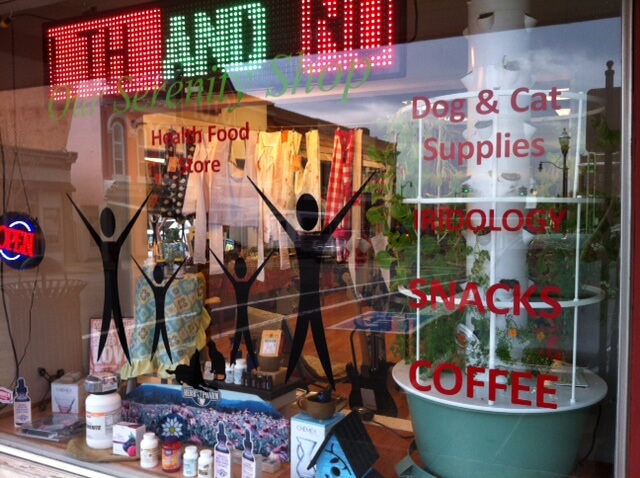 If you haven't been by to see us, we will be celebrating our three year anniversary Thursday April 21st from 6-9PM TONIGHT. It's going to be a blast: lots of Art, live music, a mime for the kids, food and community fellowship. The upstairs Air BnB loft will also be open.
We carry a wide variety of vitamins, cleanses and supplements for people and pets along with a variety organic foods such as cheese, quinoa chips,  organic hummus, local honey, farm fresh eggs, 100% Grass Fed Beef  and Organic and fair trade coffee too. No problem if you don't have a grinder at home….we have one in the shop for everyone to use. It is a great way to know that when you buy a bag of coffee you are buying a bag of love…a love for helping someone else. Share the love.
We carry pet vitamins and supplements along with organic treats and dehydrated food for the pets. Some of the treats for pets are organic pumpkin, sweet potatoes and blueberry. We also have catfish skins, a good source of Omega for dogs.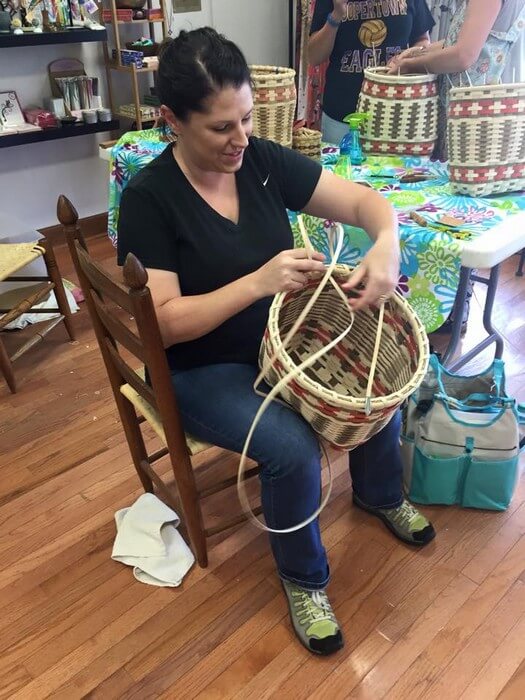 For people Our Serenity Shop carries organic nuts, organic bars, non GMO products, re-purposed jewelry, clothing, art. Coffee is served, cold drinks are offered.
Our essential oils are Certified Pure Therapeutic Grade which means they are distilled from plants that have been patiently harvested at the perfect moment by experience growers from around the world for ideal extract composition and efficacy. They do not contain fillers or artificial ingredients that would dilute their active qualities. They are free of any contaminants such as pesticides or other chemical residues. These essential oils represent the safest and most beneficial essential oils available today. You can youtube Vanderbilt and essential oils and see how they are using them in the hospital….
Our Serenity Shop is a place to get away. WiFi is offered for people just wanting to come in and relax and get on their laptops or iPads.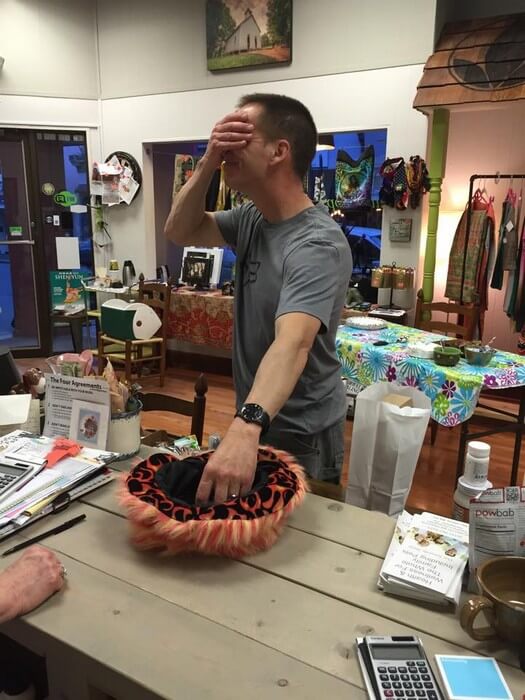 "Our passion is to help people and their pets with nutrition and guidance. We also, want to be part of the Springfield community and be a part of the revitalization of our beautiful downtown. Together we can change the world even if it is only in our small square of the world. We are responsible for our health, no one else is….Knowledge and education is essential in today's world. We sure hope you will stop by and visit Our Serenity Shop. We would love for you to stop and sit for a while", Mary and Bill Hester.
We wish you all much peace, love and good health! Thank you so much for loving the shop as much as we do.
Many events will be happening at Our Serenity Shop, like basket making classes, pet adoption day, ladies night out, jewelry parties etc. so follow us on Facebook!
Smokey Barn News (Sponsor/Advertisement)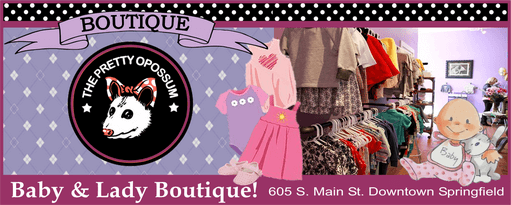 We bring you ALL the News in and surrounding Robertson County, Tennessee.