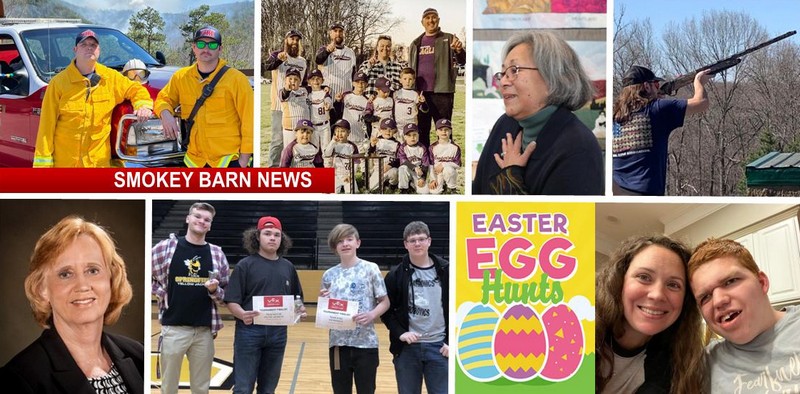 Easter Events/Community News – Stories Across Robertson County (4/3/2022)
ROBERTSON COUNTY TENNESSEE: (Smokey Barn News) – Welcome to Smokey's Community news column. It's a look back at this week's top community news in and around Robertson County.
Smokey's People & Community News column highlights local stories of people, schools, community events, and charities that continue to make Robertson County great!
BECOME A SPONSOR TODAY!! [email protected]
Got a story? Email your story ideas to our 24/7 news desk; [email protected]
Easter & Spring Events
We have also added many Easter egg hunts and upcoming spring events, so mark your calendars. Don't miss any of the fun!

Local Firefighters from across the county worked together on local calls and beyond, assisting in the East Tennesse fires.
The Pleasant View Volunteer Fire Department has been busy lately with our normal workload and several deployments to assist other agencies.
On Tuesday several companies were sent to assist the White House Community Fire Department with a barn and silo fire.
Wednesday crews answered several calls for assistance with trees and wires down as the storm front moved through. On Wednesday night an Engine and a crew were dispatched to Russellville, Ky at the request of Tennessee EMA to assist with a brush fire that was threatening a nearby large subdivision.
On Thursday Tennessee EMA again requested our help with the wildfires in east Tennessee. A brush truck and two firefighters were sent to the Sevier County area.
On arrival, that crew was immediately assigned to a task force and went to work. Their shift finally ended 26 hours later when they were told to stand down, but were due back in 12 hours for another tour of duty. That crew will remain deployed until relieved.
At the same time other crews responded to an additional 28 calls for assistance.
"Teams got back today at noon and looking forward to some sleep"
-Mike Cooper Assistant Chief, PVVFD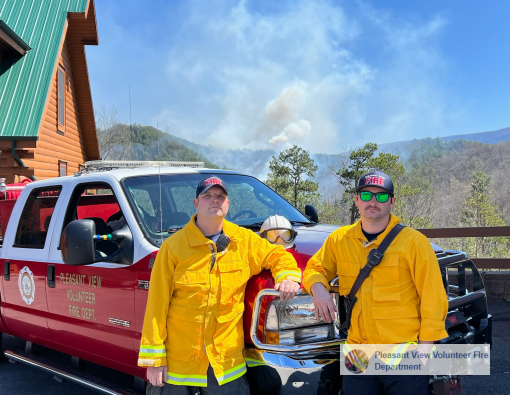 Lt. Joey Farrell (L) and FF Jacob Morton (R), PVVFD at the fires in Sevier County.
Firefighter Crews from Ashland City & Gallatin Fire Dept assist in the East Tennesse fires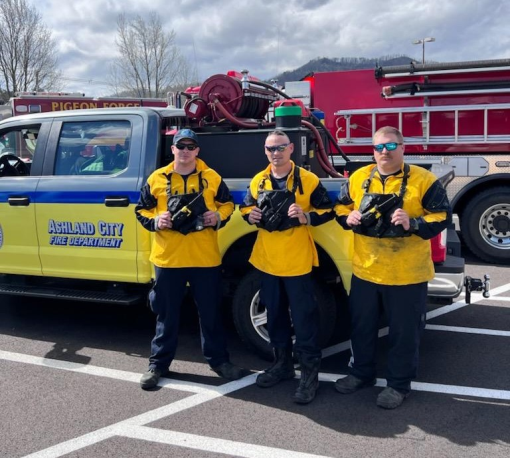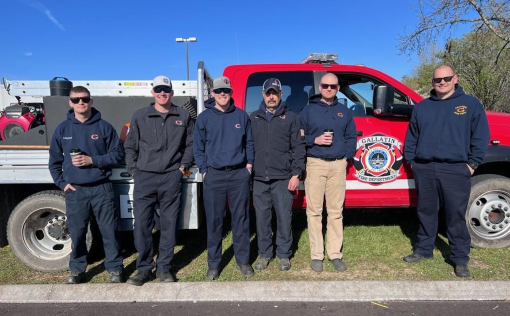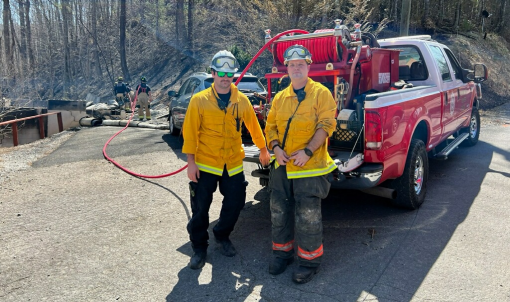 Springfield Fire joined the efforts…
Springfield Fire Department Lieutenant Dustin Dudley and Firefighters Matt Vogle, Josh Lackey, and Terry Clinard deployed to Wears Valley, TN in Engine 3 for a wildland fire with a large list of Middle Tennessee departments to assist with the fire.
Additionally, on March 30th, Lieutenant Dustin Dudley, along with Firefighters, Josh Hesson, and Timothy Tawater traveled in Engine 4 to Russellville, KY for a mulch yard fire that burnt several structures and threatened a neighbor due to the high winds.
Thank you Springfield Fire Department for your service to Springfield and beyond! – City of Springfield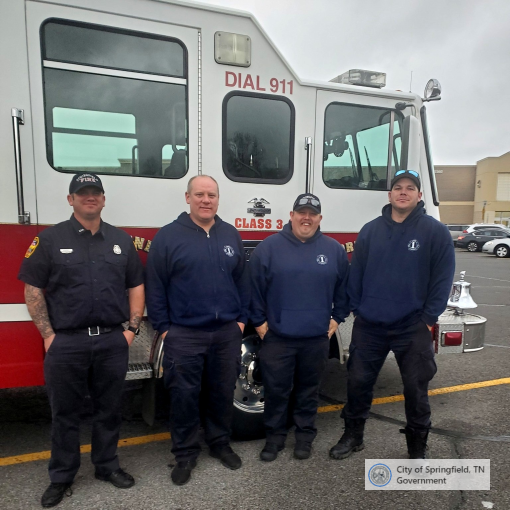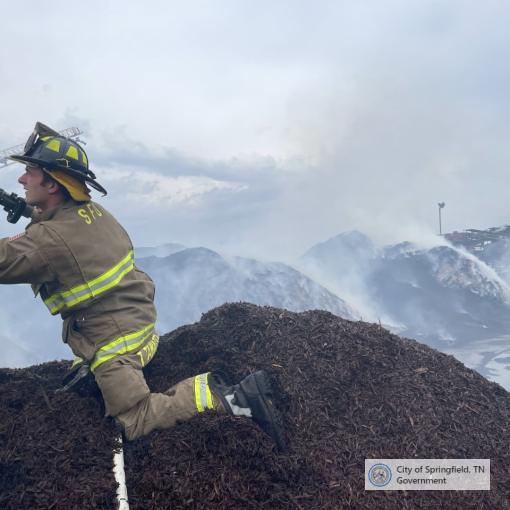 Congratulations to Springfield Firefighter Matt Vogle on achieving his Fire Officer 1 certification through the Tennessee Commission on Firefighting!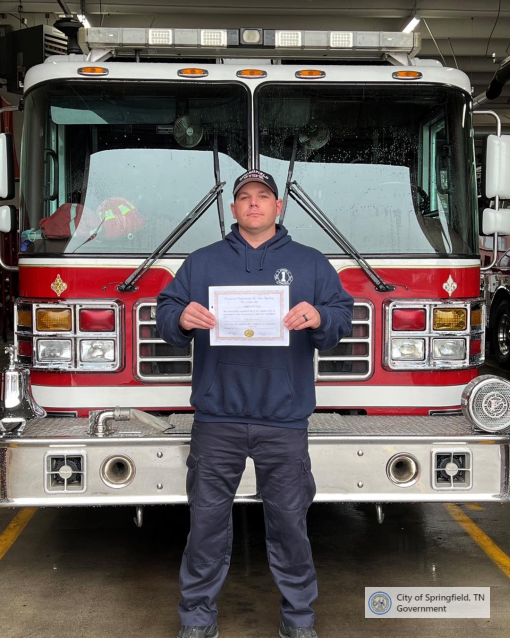 (Robertson County, TN)
Robertson County School Board Member Appointed To Statewide Public Education Board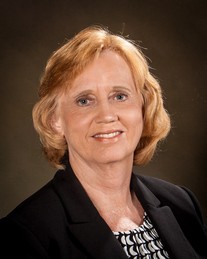 Connie Hogan, 10-year Robertson County School Board member and current Board Chair, has been appointed as an at-large board member of the Tennessee School Board Association. She began her term in January and is one of four at-large members. In this position she will influence decisions and directions that extend beyond Robertson County Schools to now include all public-school districts in the state.
The TSBA was first formed in 1939 to provide a collective voice for local public-school systems. In 1953 the State Legislature officially recognized the organization as, "the organization and representative agency of the members of school boards of Tennessee."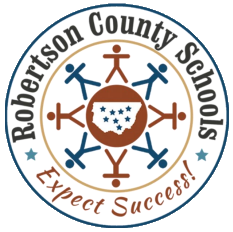 A 19-member board acts as a liaison between the Association and local school boards. Hogan's appointment to this board was at the request of TSBA Executive Director, Dr. Tammy Grissom.
Hogan said the experience is already an education for her and one she truly values.
"This is an honor and I'm excited about it," she said. "Getting together with other board members from across the state has been a real eye-opening experience."
Coming from her experience as a retired schoolteacher and current school-board member, she said this position is yet another one she can use to further public education, saying, "I look at every aspect that I can in order to see how I can help that child in the classroom."
Hogan will continue her responsibilities with RCS as she assumes this additional position to enhance the role of public education in Tennessee.
-Robertson County Schools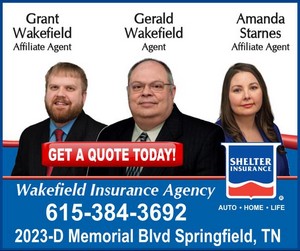 (Springfield, TN)
Springfield High School – Last Saturday, SHS hosted their first robotics tournament for Robertson County Schools robotics teams.
A special thank you to all teams that came to compete and to Ms. Murrell, SHS engineering teacher, for her hard work putting together the day of competition and creating 3D printed trophies for the winners! #gojackets #yjp #spt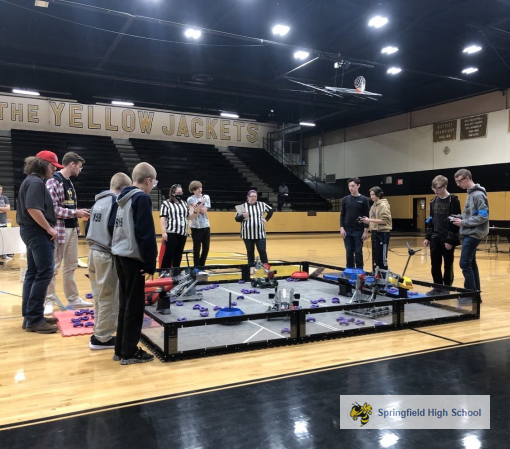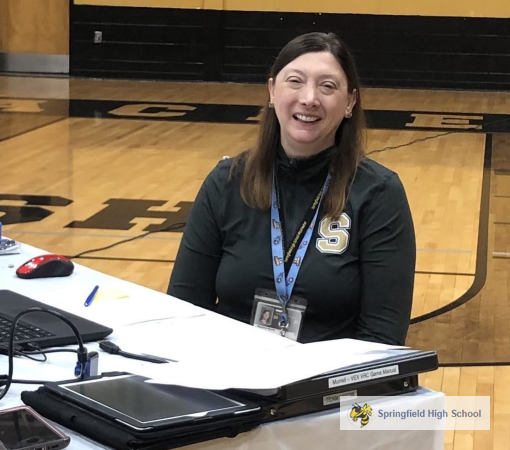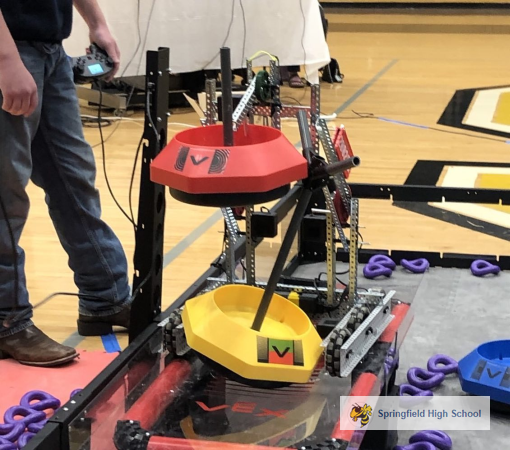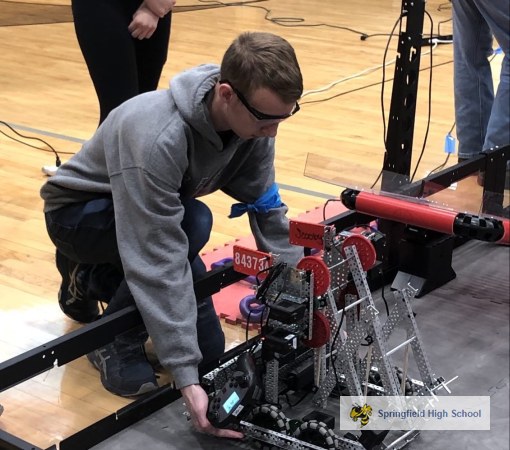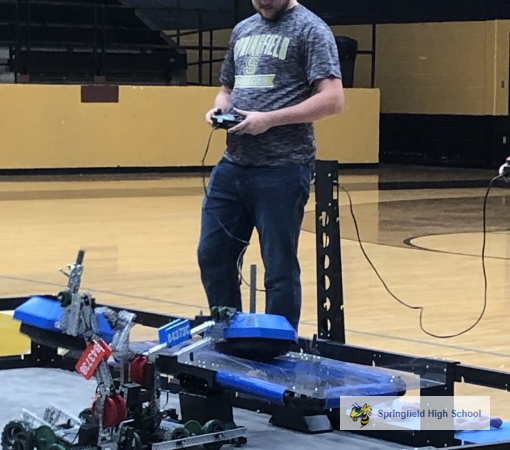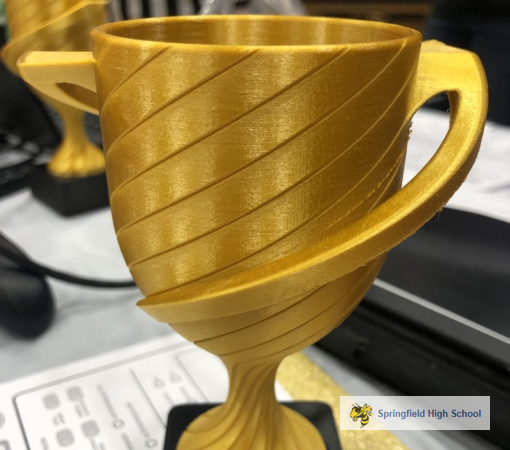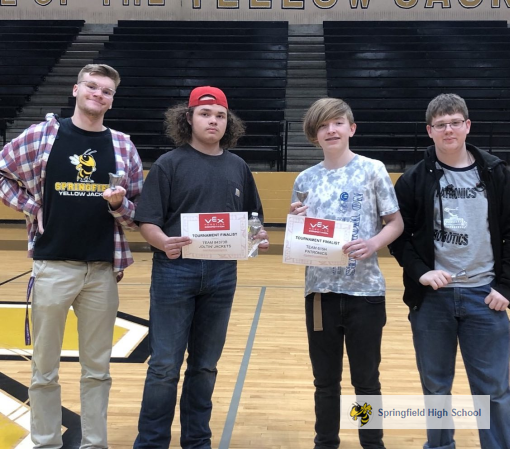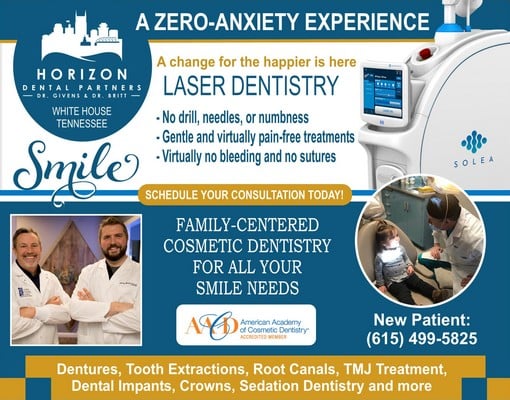 (Springfield, TN)
Springfield Parks and Recreation started ball season with opening ceremonies earlier today!
With 222 baseball players and 113 softball players, each team played a 1-hour game and each player was recognized at the ceremony.
The Nashville Sounds were on site as well as the Springfield High School Yellow Jackets mascot!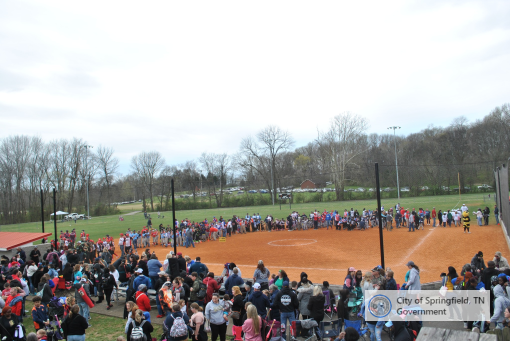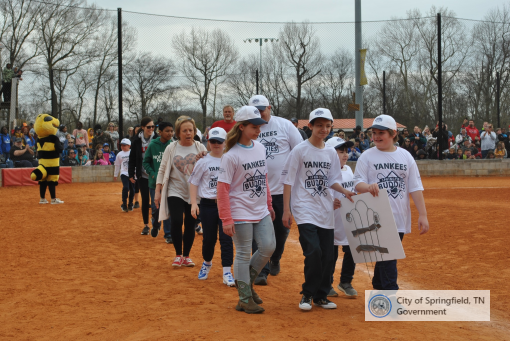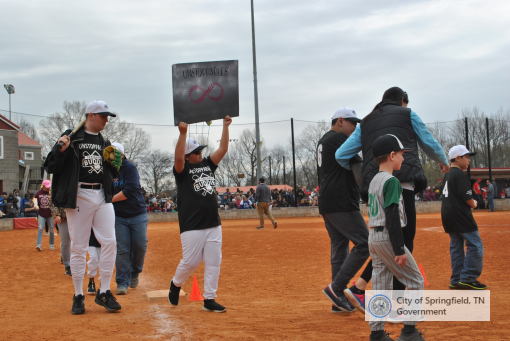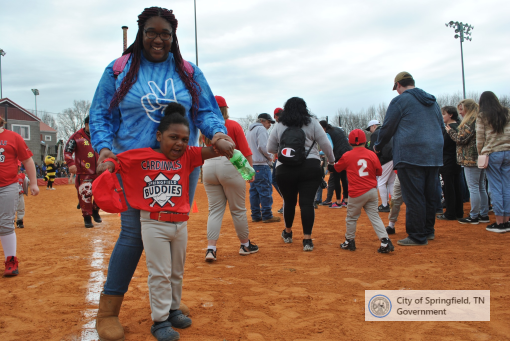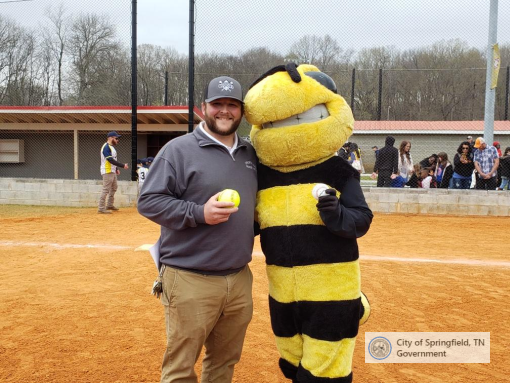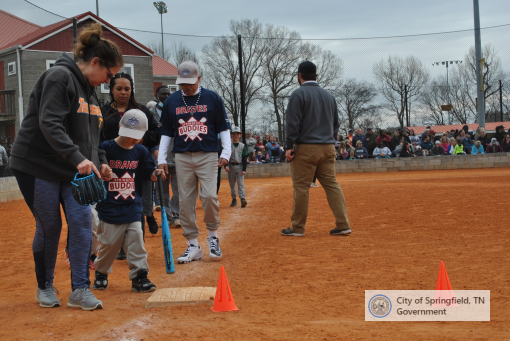 For Team photos – click here.

(Greenbrier, TN)
Greenbrier's Veterans Motorplex -Highland Rim Speedway pulled out all the stops for one special young boy – Dylan Young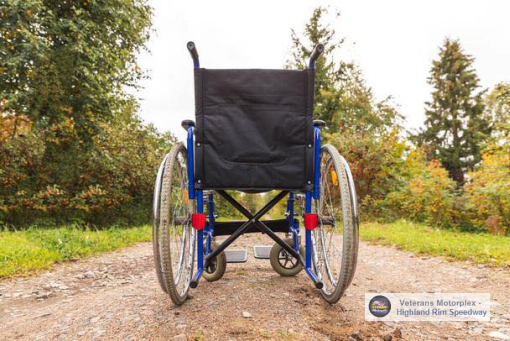 Dylan young is a young man that was not supposed to live past age 12 but he has beaten the odds. His 18th birthday was April 1st and Dylan asked for race cars and big trucks to ride by his house and make some noise. Race crews, Local Firefighters, clowns and fans from Veterans Motorplex at the Rim showed up in style.
"Big thanks to Dan Ford, Kevin Tudors, Derrick and Lindsay Reynolds, Walt Garrison, Mike Williams cheeseburger and Brian at BH Holmes construction the race cars and trucks were very appreciated! You guys made a friend for life. Dylan young aka the miracle boy was very happy to see the race cars and dump trucks also he was very excited to get a season family pack pass from the Criswell's for #VeteransMotorPlex big thanks to all my racing family can't wait til OPENING sat night Charlie hot rod Jackson" – Dylan's family.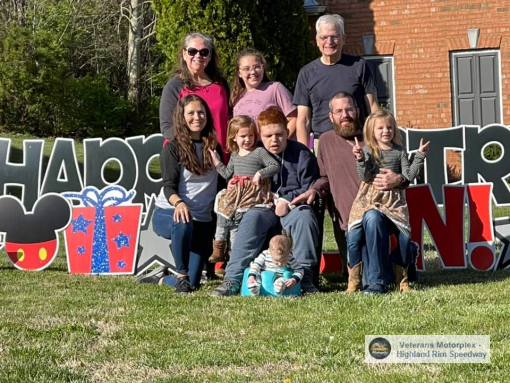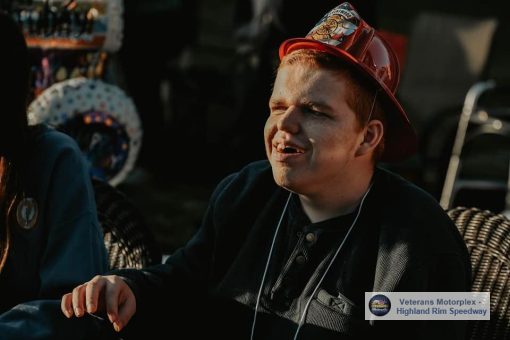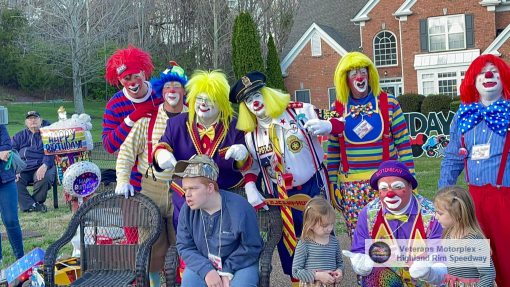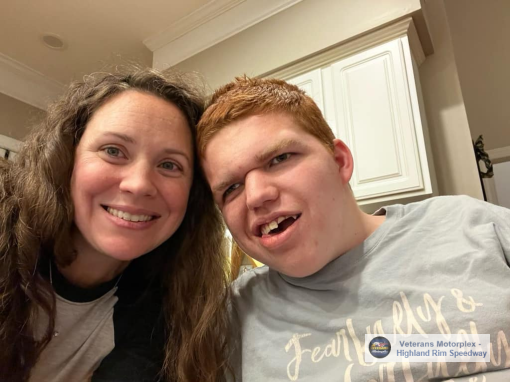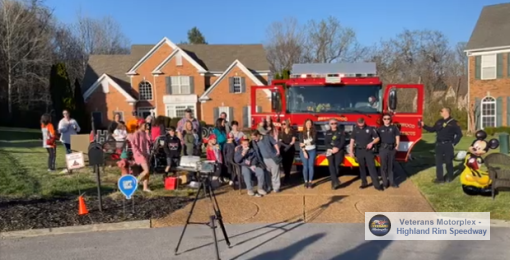 Veterans Motorplex in Greenbrier
GRAND OPENING APRIL 9th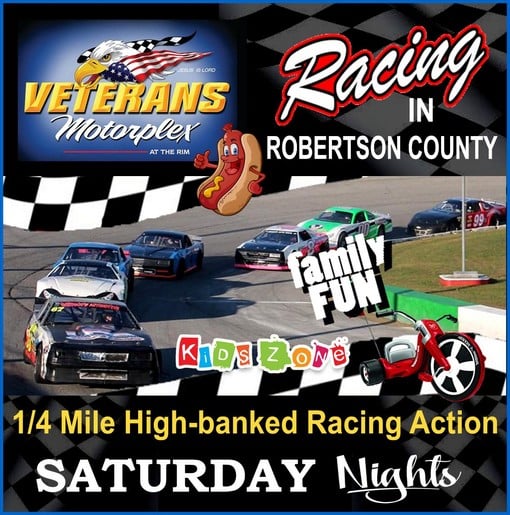 (Cedar Hill, TN)
JoByrns FFA – Congrats to the following for completing their OSHA 10 certification! 
Amanda Charpentier, Brandon Coggins, Anthony Cunningham, Justin Dotson, Briley Duke, Christian Gradlau, Collin Gravett, Cooper Green, Maddie Head, Jesus Hernandez, Aubrey Mays, Elaina McCaskill, Zane Phillips, Brendan Pipes, Cohen Richards, Malachi Rivera, Blake Smith, Skyler Stuard, Allison Traughber, Shelby Truett, Cole Welch, Hannah Williams, & Hunter Wilson.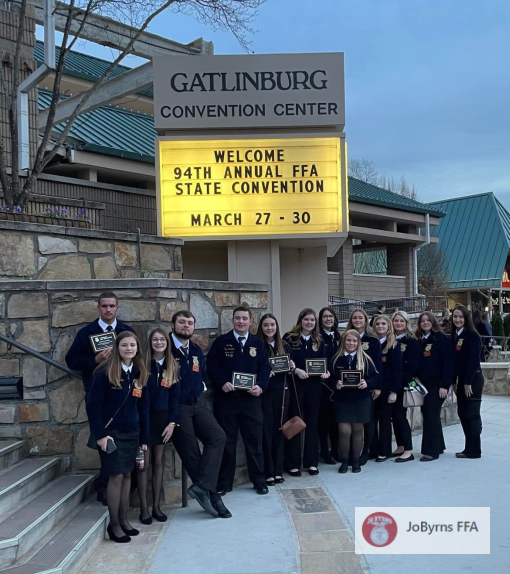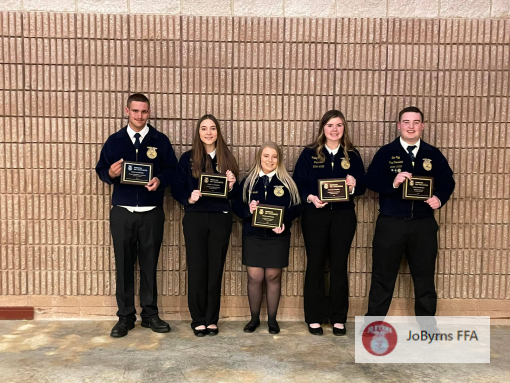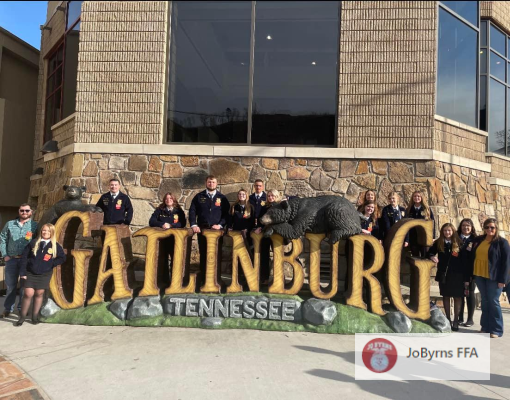 Springfield & White House, TN
Ace is the place with the helpful hardware folks!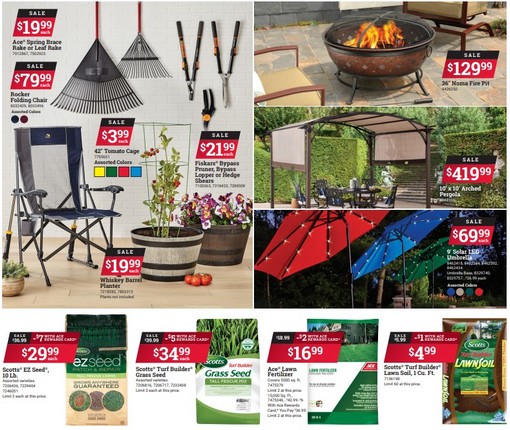 (Cross Plains, TN)
City of Cross Plains TN – Congratulations to the Cross Plains Heritage Commission on the opening of their new reading room.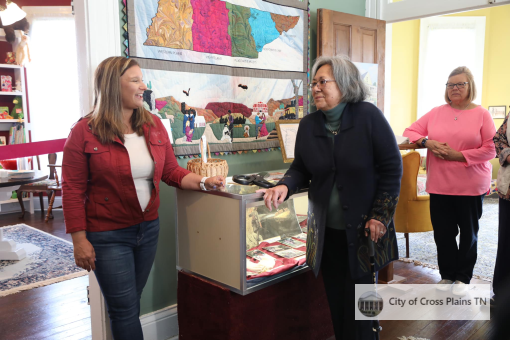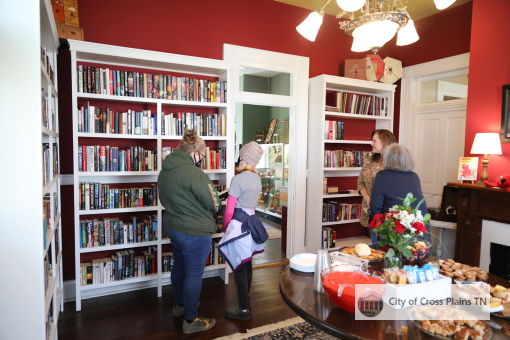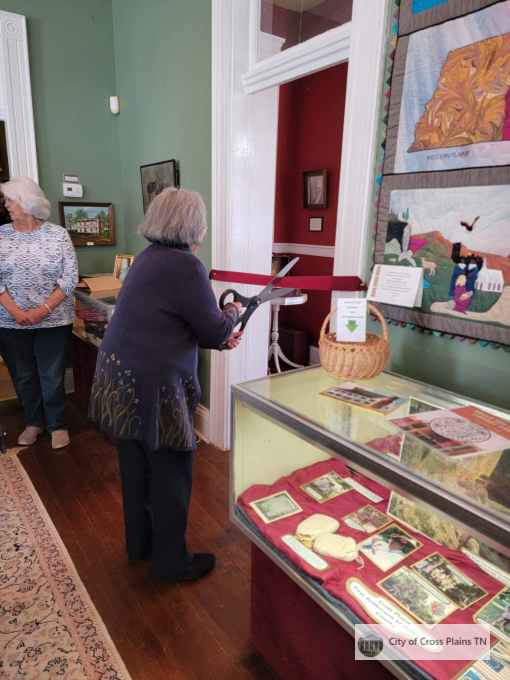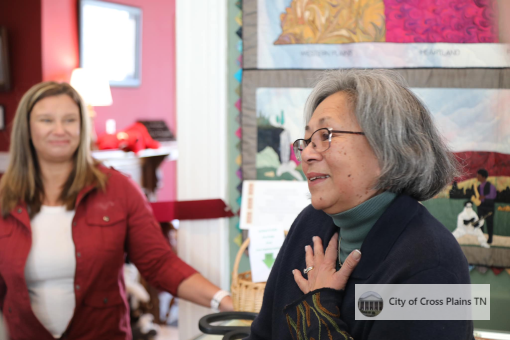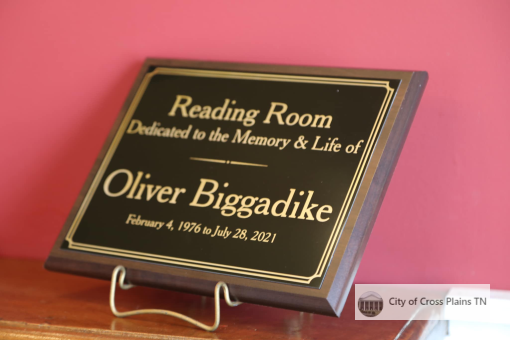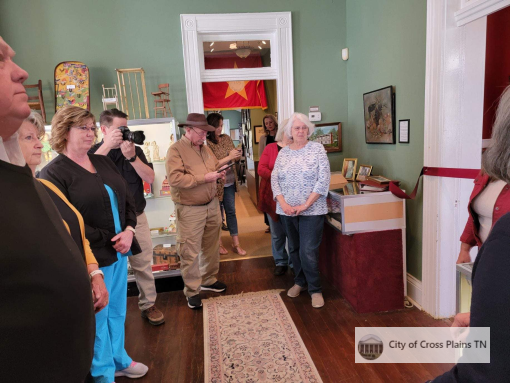 Cross Plains – The East Robertson Indians are your Tennessee basketball 1A champs!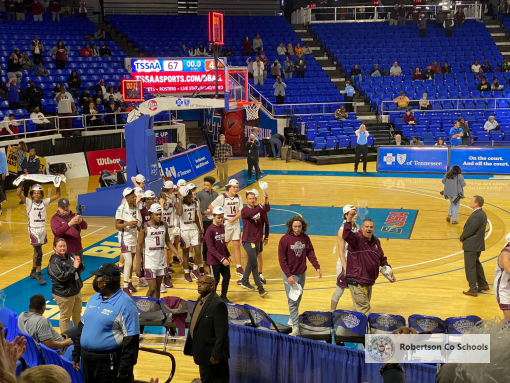 City of Cross Plains TN – Anyone who works every school day to keep our children safe should have their birthday celebrated!
Happy Birthday Janice Dixon and have a great day!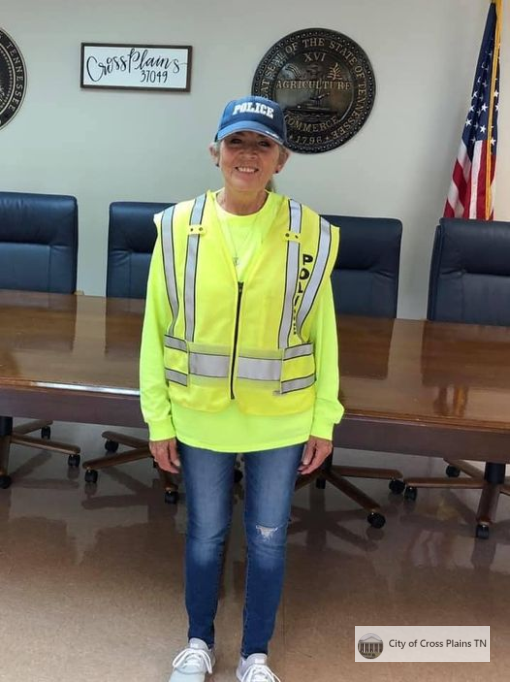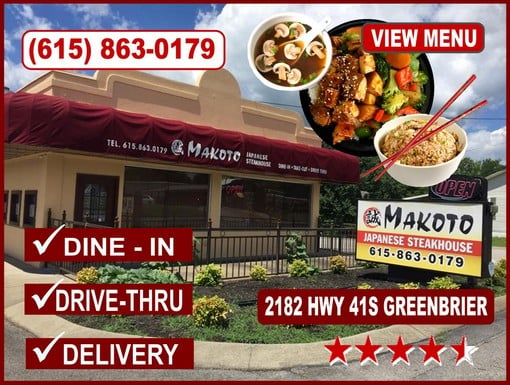 (Coopertown, TN)
Coopertown Elementary PTO – Huge shoutout to our 6U team! Undefeated in their Early Bird tournament!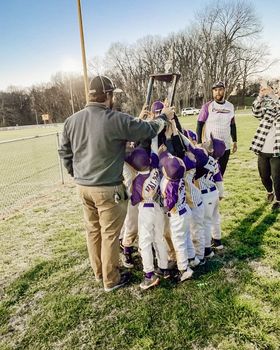 The Coopertown 6U Boys' baseball team started their season off on the right foot, going undefeated (4-0) and bringing home the 1st place win during the Early Bird Tournament held at Travis Price Park on March 25-26th.
Playing 4 games in under 24 hours, 3 of which were on Saturday alone, these boys played their hearts out and more importantly, had fun! The 6U boys will take on East Robertson in their first regular season game on Tuesday April 5th @ 6pm in East Robertson and are hopeful they can keep the momentum going.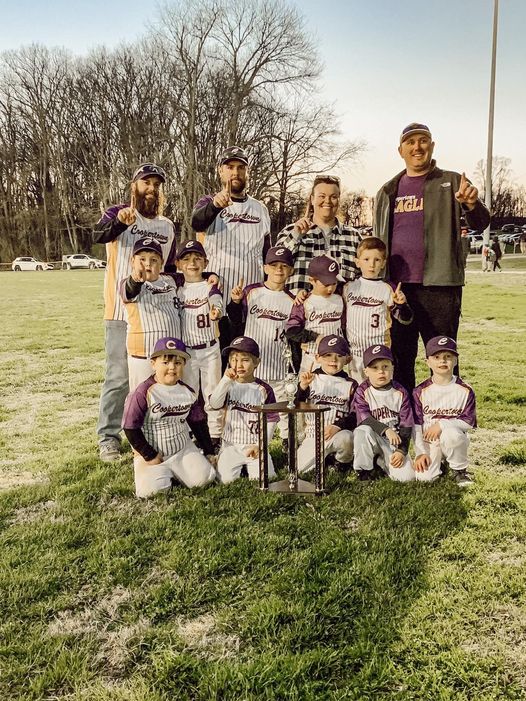 Pictured:
Coaches: (L-R) Coach Rob Jones, Head Coach Drew Wilson, Coach Lindsey Wilson and Coach Len Payne
Back Row: (L-R) Levi Wilson, Trip Payne, Holden Gower, Baylor Ellis, and Sawyer Jones
Front Row: (L-R) Henry Wilson, Gabriel Velez, Oliver Parker, Cooper Drake, and Martin Walker

(Pleasant View, TN)
Pleasant View Volunteer Fire Department – Extrication Training
"We would like to give a big shoutout to E & E Towing and Recovery! Last Saturday, our volunteers recieved an 8 hour extrication training course for free! Firefighters trained with multiple scenarios that have been handled on real emergency scenes in the past by our department. This training would not have been possible with out E & E Towing and Recovery! Thank you!"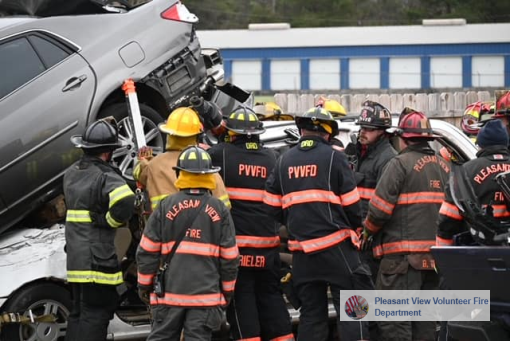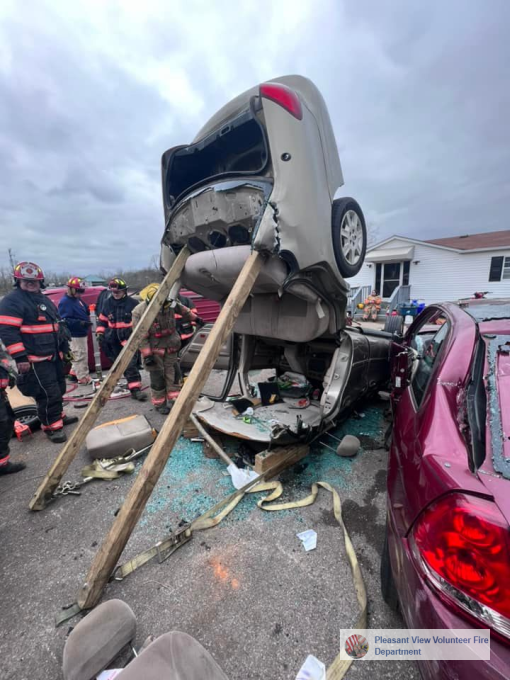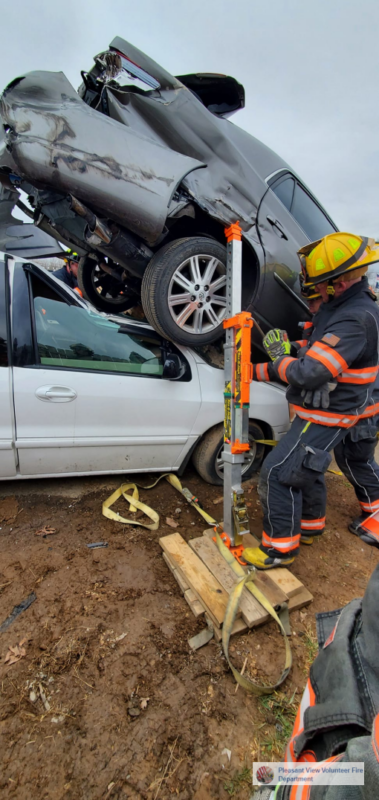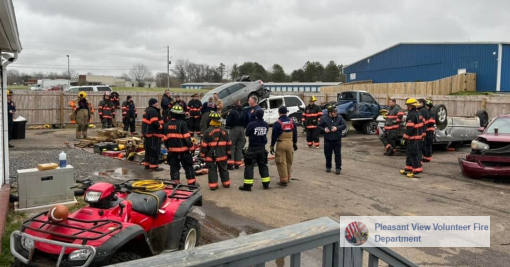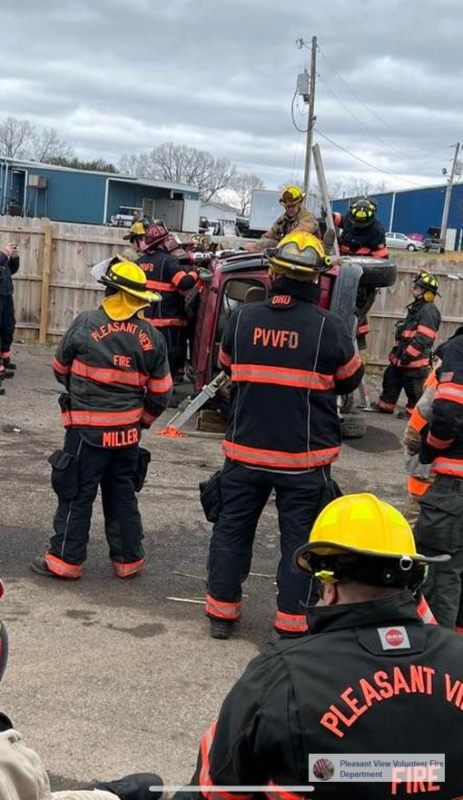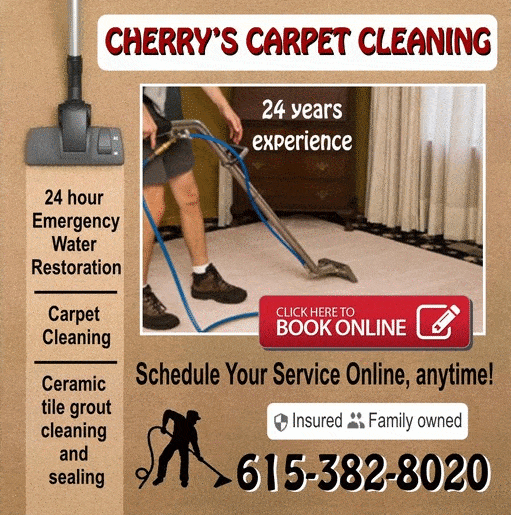 (White House, TN)
White House Police – March 27th S.P.E.A.R.E class.
"We had an awesome group of ladies today, you to all who attended. And thank you for the instructions who came out this evening, Chris Davis, Jackie Davis, Jasmine Jones, Annie Medley, and Tracey Brooks."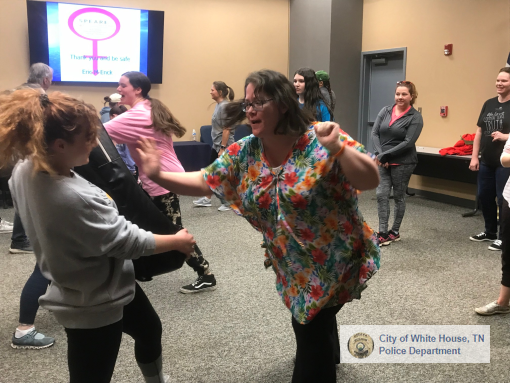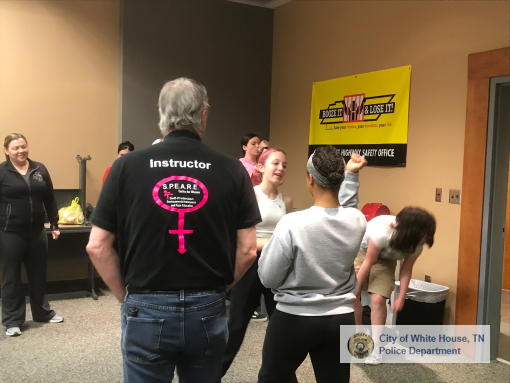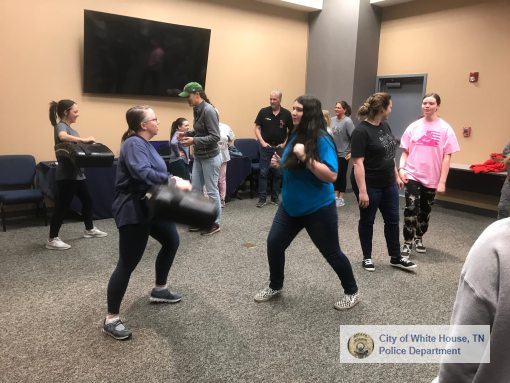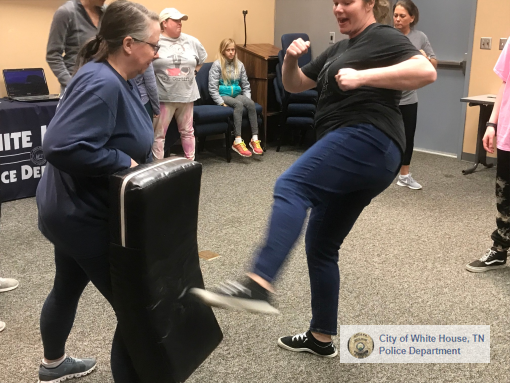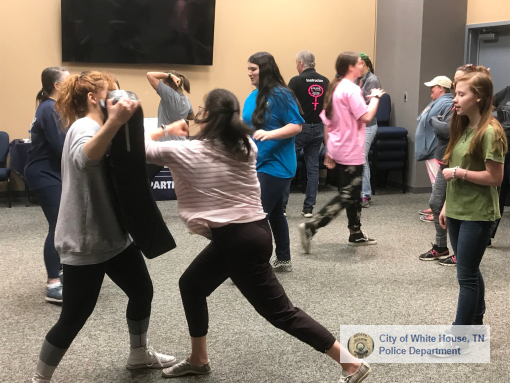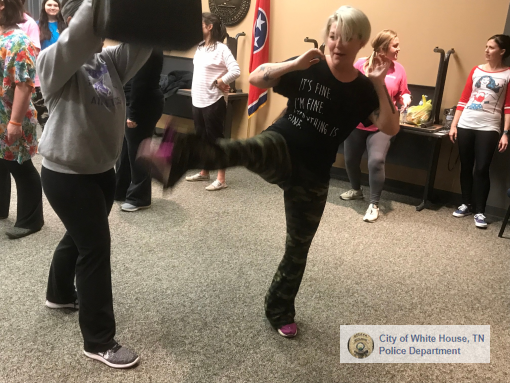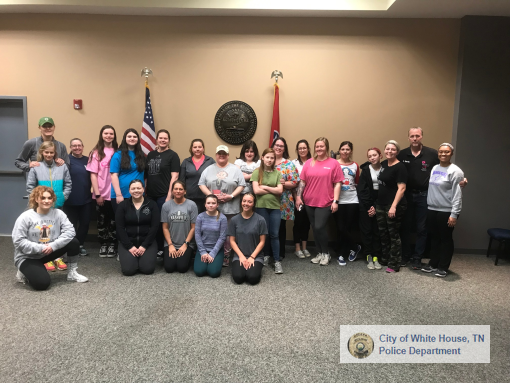 White House Rotary – Please join us in congratulating our newest honoree of the Wheels in Motion bike.
Brycen Lee, a 5th grader at Heritage Elementary, was awarded the bike yesterday. His teacher talked about how he loves spreading kindness and joy to all those around him. You are doing a great job, Brycen … keep up the good work. Rotary and your community is very proud of you!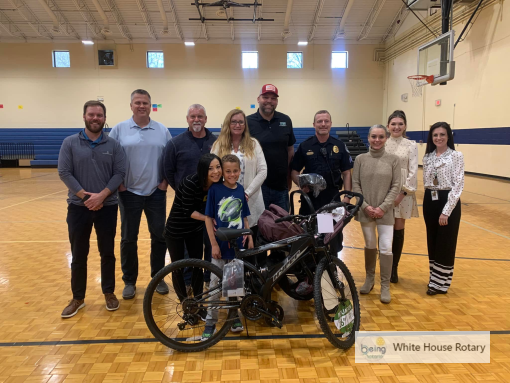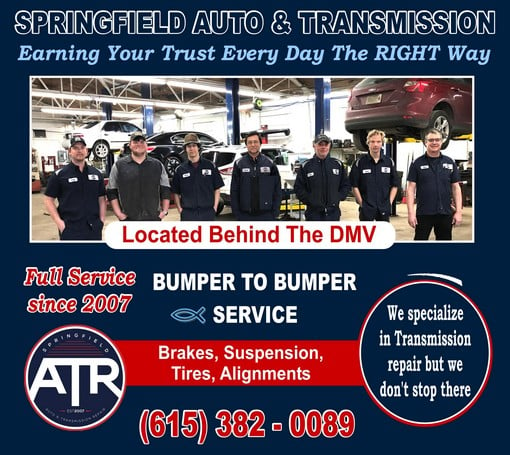 (Robertson County, TN)
Robertson County 4-H Shooting Sports  – Great day to bust some clays! The Shotgun team is back at it.
4H members 6-12th grades are eligible to participate!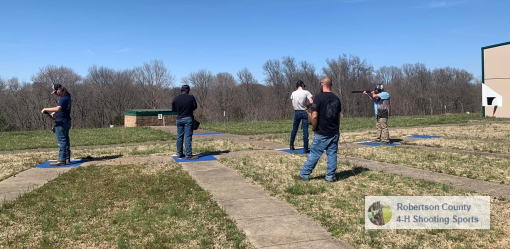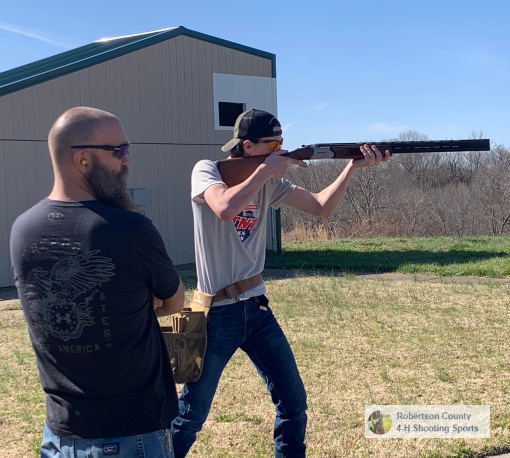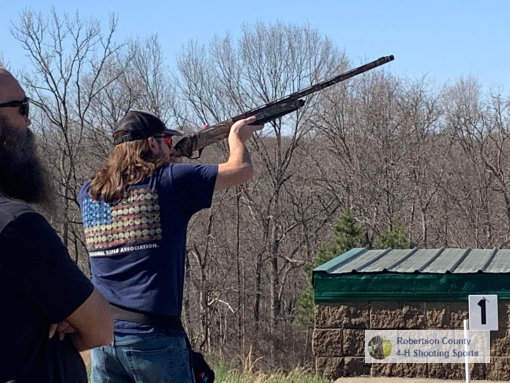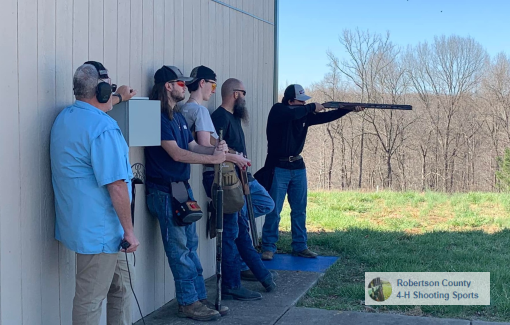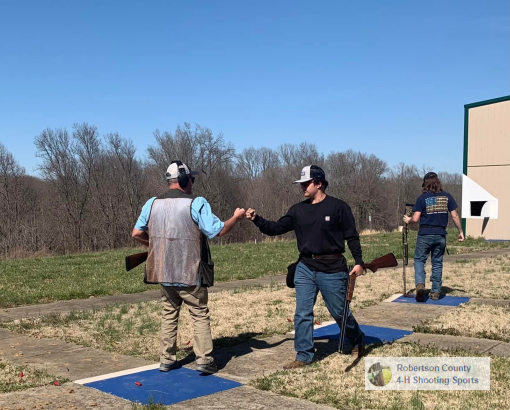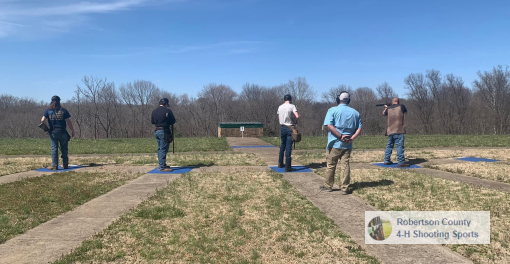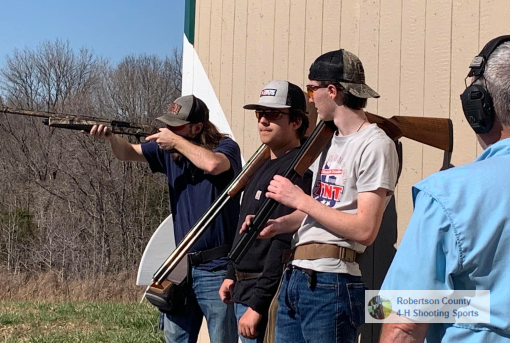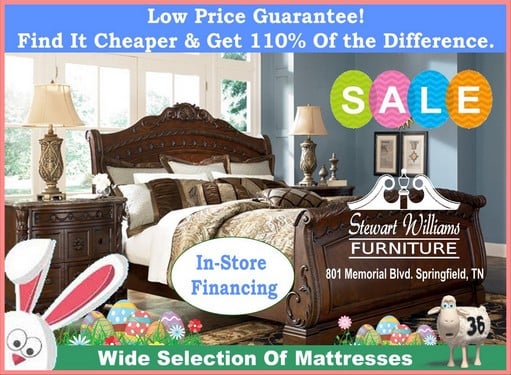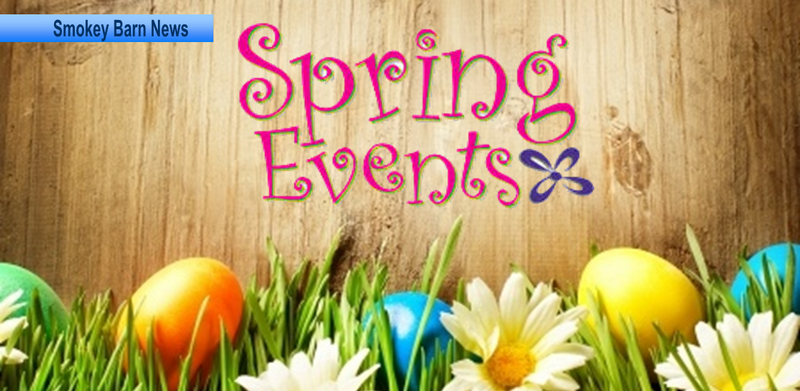 Community Events & Public Announcements 
ROBERTSON COUNTY & SURROUNDING MIDDLE TENNESSEE
COMMUNITY EVENTS & ANNOUNCEMENTS

Dear Editor; – Resurrection…

Years ago I considered myself to be a good person. I never did anything seriously bad like murder or rape, so I was confident I was going to heaven when I died.
However, what is the definition of "good." The dictionary says "good" is to be "morally excellent. The Bible says that God is good, and the Ten Commandments are His standard of goodness. Getting into heaven by good deeds demands absolute perfection and no one is that good.
When I honestly looked into the mirror of the Ten Commandments, God's law, I realized I was guilty of breaking them and had sinned against the God that gave me life. Keep in mind that God sees lust as adultery (Matt. 5:28) and hatred as murder (1 John 3:15). The truth is, no one can keep the 10 Commandments. Their purpose in the Bible is to show you that you are a sinner. God's Word in Romans 3:20 says, "Therefore by the deeds of the law there shall no flesh be justified in his sight: for by the law is the knowledge of sin." On Judgment Day every sin we have ever committed (even secret sins) will come out as evidence of our guilt.
Because God is perfect, just and holy, He must punish sin wherever it's found. I was destined for eternal punishment in hell. The Bible says, for all have sinned, and come short of the glory of God; (Rom. 3:23). On Judgment Day we will be found guilty, and end up in Hell forever.
God did something special so we would not go to hell. Through His love and mercy He became a man through Jesus Christ, died on the cross to take our punishment, and then he rose from the dead (Romans 5:8). We broke God's law, and Jesus paid the penalty for our sins in full. All we have to do is truly repent (confess and turn from sin) and trust in Jesus Christ, and God will forgive our sins and grant eternal life with him in heaven.
The resurrection of the Christ is God's guarantee that those who believe on Jesus as Savior will not perish but have everlasting life. This is reason for celebration.
-Ken B Portland, TN

Public Announcement: The Long Term Care Ombudsman program in middle TN is getting ready for volunteer certification training.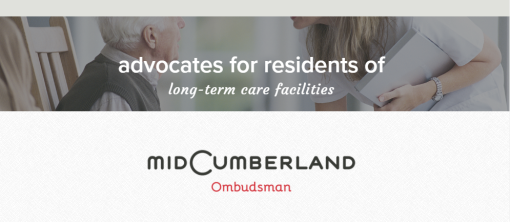 Our program provides advocacy for residents in long-term care facilities, which include nursing homes, assisted living facilities, and homes for the aged. There are over 185 long-term care facilities in our 13 county district and we rely very heavily on volunteers.
Volunteers Needed for Robertson County
Mid-Cumberland Human Resource Agency's Long-Term Care Ombudsman program advocates for the rights of thousands of residents in nursing homes, assisted-living facilities, and homes for the aged in Robertson County and 12 additional counties in Middle TN. The Long Term Care Ombudsman Program is a partner agency with the United Way of Robertson County. Ombudsman staff consists of two District Ombudsmen, an Ombudsman Assistant, and 15 trained volunteers. Trained, certified Ombudsman volunteers pay regular visits to these facilities where they spend time with residents, monitor conditions, investigate complaints, educate regarding abuse and neglect and protect residents' rights. The program offers mediation, complaint resolution, and public education for residents and their families. Covid restrictions and resulting isolation have resulted in a greater need for independent, objective observation and reporting.
The Long Term Care Ombudsman Program is actively recruiting for volunteers in the Robertson County area. Volunteer applicants must pass a background check and attend a 16 hour classroom training. The next training session will be held May 4th and 5th.
Those interested in assisting have until Monday, April 25 to contact the program by sending an email to [email protected] or by calling 615-850-3918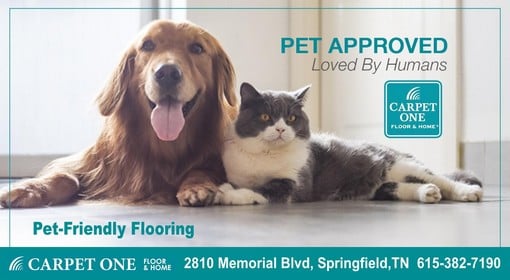 UT Extension-Robertson County
Mark your calendars! 4-H Jr. Camp is back at Camp Ridley this year, and we couldn't be more excited.
More details to come soon. Sign Up Begins March 21st!


Greenbrier Spring Turkey Shoot – American Legion Riders Post 45
April 2- April 30 Saturday's 8AM to Noon or no more shooters
Well…it is almost time! Spring Turkey shoot starts in just 4 days! April 2nd – April 30! American Legion Riders Post 45 will host the 2nd annual Spring event! Come out to support your local Veterans!
Stock Guns Only. No Custom Guns or Barrels over 36″
Prizes Include but not limited to: Summer Grilling Meat which
could include Boston butts, bacon, ham, ribs etc.
This is a family friendly event! All ages are welcomed!
All Proceeds are used to assist our local veterans!
IN HONOR OF VETERANS!
*Hot and Cold Refreshments Available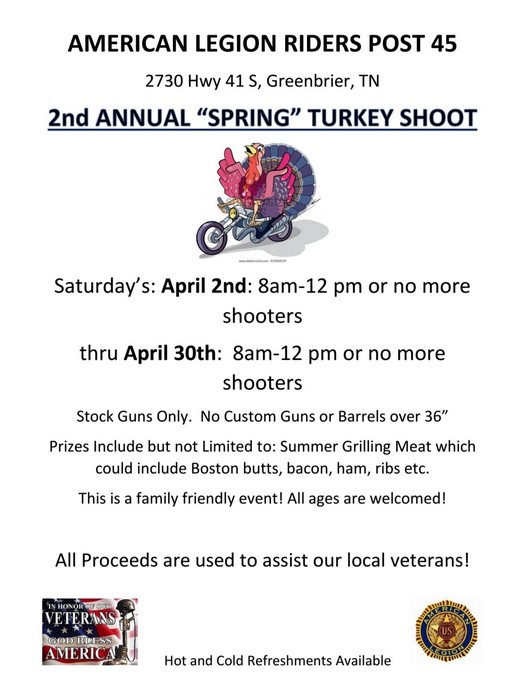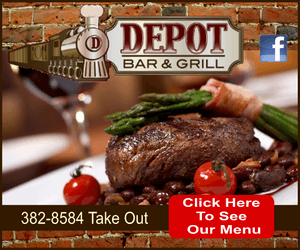 April 5-8: Greenbrier High School Theatre Presents CLUE for Spring Production
All the familiar characters, props, and rooms will be on stage for the Greenbrier High School Theatre Program's presentation of CLUE for its fall stage production, running April 5, 7 and 8 in the Greenbrier Auditorium.
"Everybody is familiar with CLUE, whether it's through the board game, the movie, or the play, so we thought it would be a perfect production for our return to the stage," said Mrs. Shelley Harris, director of the GHS theatre program. "It's a whimsical production that will entertain and also have the audience trying to figure out who did it."
The performances will be held at 6 p.m. nightly on the dates above. Tickets are $5 per adult and $3 per student with free admission for all faculty and staff.
Based on the iconic Hasbro board game and the hit 1985 movie, CLUE is a farcical murder mystery based on a mysterious dinner party. The memorable cast of characters, including Wadsworth the Butler, Miss Scarlet, and Colonel Mustard, are all under suspicion and forced to figure who the killer is, how they did it, and where.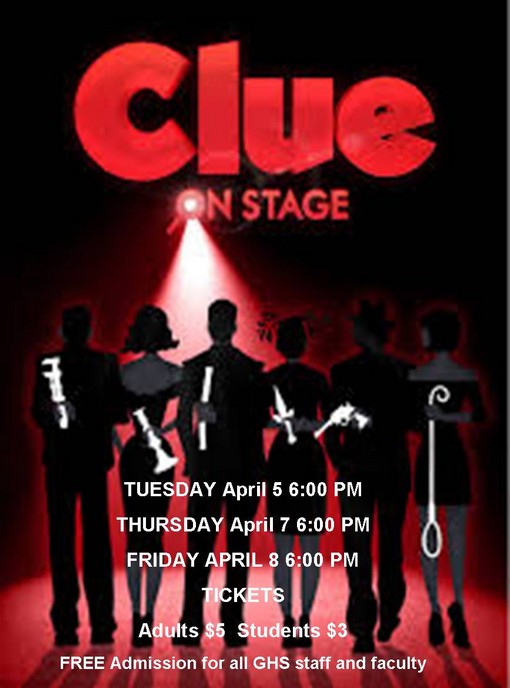 Written by Sandy Rustin
Additional Material by Hunter Foster and Eric Price
Based on the Paramount Pictures Motion Picture
Based on the Hasbro board game CLUE
Original Music by Michael Holland
TUESDAY April 5 6:00 PM
THURSDAY April 7 6:00 PM
FRIDAY APRIL 8 6:00 PM
TICKETS
Adults $5
Students$3
FREE Admission for all GHS staff and faculty

April 9: Easter Egg Hunt By Flewellyn Baptist Church
SATURDAY, APRIL 9, 2022 AT 10 AM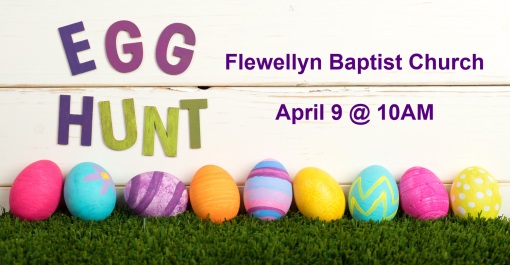 7054 Flewellyn Rd, Springfield, TN
Who doesn't love candy, donuts, & selfies with the Easter Bunny!?

April 9: Coopertown Easter Celebration – Coopertown City Hall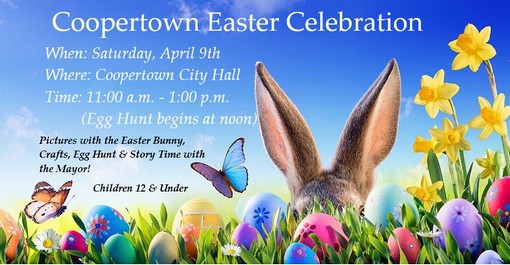 Saturday, April 9th from 11:00 a.m. until 1:00 p.m. EGG HUNT STARTS AT NOON!
There will be pictures with the Easter Bunny, Crafts, Face Painting and Story Time with the Mayor. Stay tuned for more information!

April 9: Springfield's  Stokes Brown Public Library Literacy Walk
April 9th from 9a-12p Literacy Walk featuring The Rainbow Fish begins at Stokes Brown Public Library, 405 White Street, Springfield.
Enjoy following along to the story, a passbook to keep track of each stop, fee-free activities, a free scoop of ice cream from Golly G's, a professional storyteller, and MORE!!!
Event by Family Resource Center + Connecting Robertson County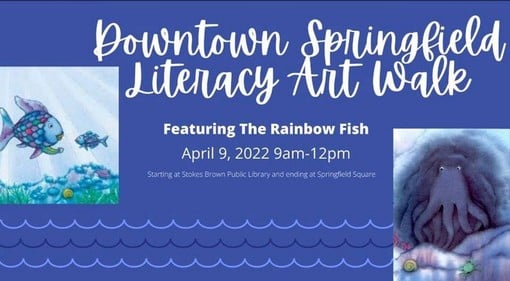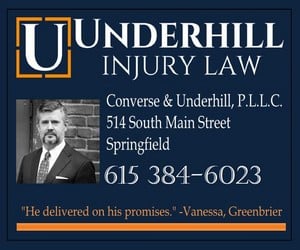 April 9: Millersville Parks & Recreation – Easter Egg Hunt
April 9, 2022 at 11AM at the Millersville Community Center located at 1181 Louisville Hwy, Millersville, TN
Join us for all kinds of fun! Hot dogs, games, bicycle raffle, craft tables, egg hunt, and of course the Easter Bunny! Can't wait to see you there!
(615) 420-6417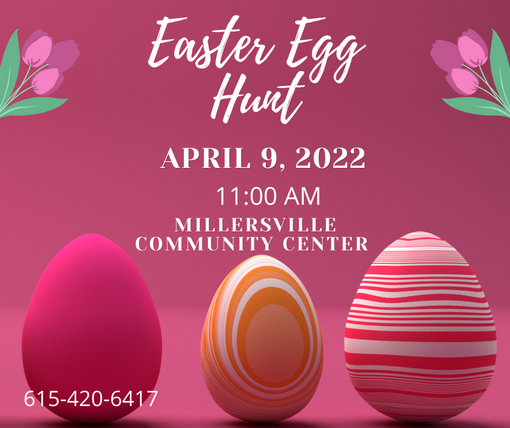 Millersville Community Center welcomes all guests and visitors for a variety of events.
We are available for weddings, wedding receptions, birthday parties, church events, and much more!
—> HOST YOUR EVENT HERE! <—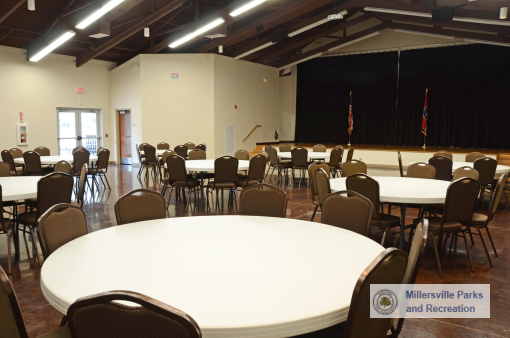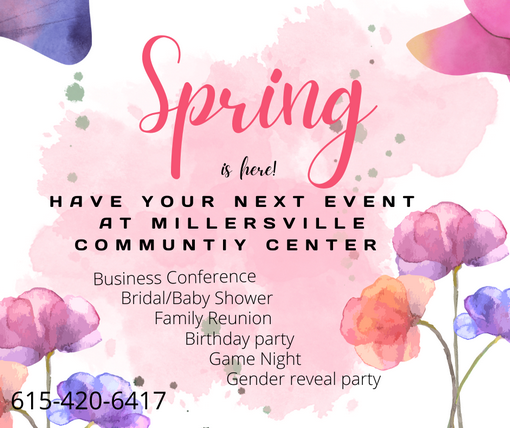 April 10: Ridgetop Parks Annual Easter Egg Hunt
Join us on Sunday, April 10th for the annual Easter Egg Hunt at Ridgetop station Park!

The hunt starts promptly at 2pm with 4,000 eggs!!
There will be prizes and photo opps with The Easter Bunny!
Can't wait to see you out there!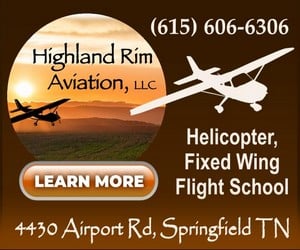 April 10: GLOW IN THE DARK EGG HUNT by Bethlehem Baptist Church
SUNDAY, APRIL 10, 2022 AT 7 PM –  5081 Bethlehem Rd, Springfield, TN
Glow In The Dark Egg Hunt on Sunday 10th. Starting @ 7:00pm. for ages Preschool-5th grade.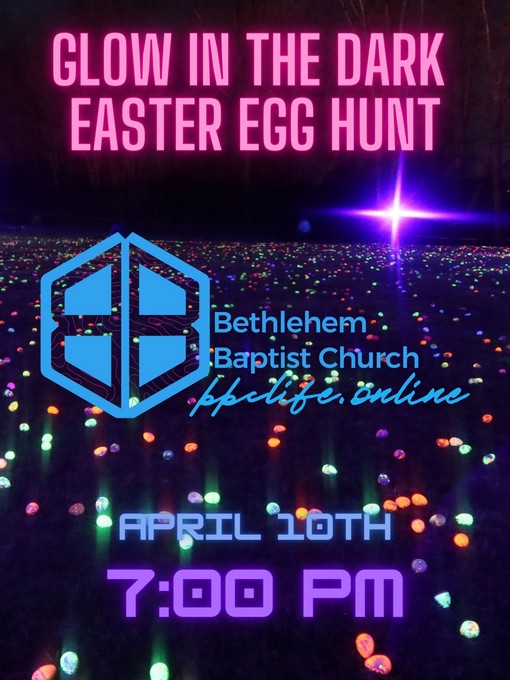 April 10: Pleasant View Volunteer Fire Department is EXCITED to Announce the 2022 Easter Egg Hunt!
April 10th from 2pm to 4pm at the Pleasant View Community Park.
We will have Prizes, Candy and Activities for all ages.
If you would like to help sponsor, setup a booth or have any questions please call Kayla at 615-948-7508.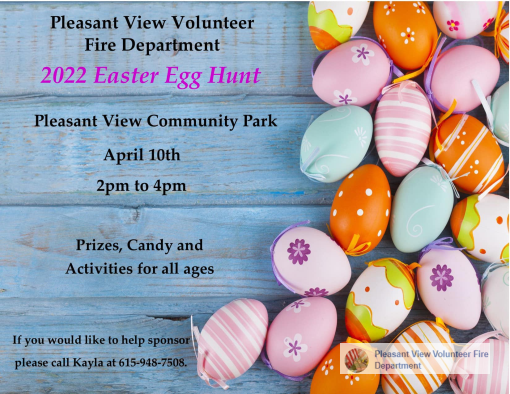 April 12: Community band presents a "Swing into Spring" concert (Springfield, TN)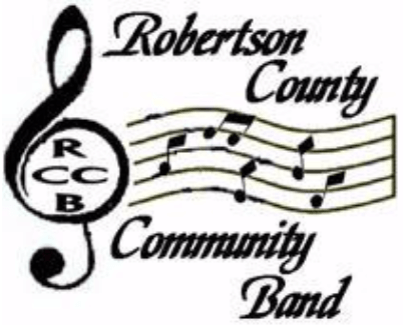 A "Swing into Spring" concert will be presented by The Robertson County Community Band on Tuesday, April 12th at the Springfield Senior Center located at 601 South Locust Street in Springfield. The concert will begin at 7:00 pm and is free. Refreshments will be served during intermission.
The community band will perform western pieces such as "Ghost Riders in the Sky", "Best of the West", and "American Folk Rhapsody No. 1". Pop medleys made famous by the Mamas and the Papas and Stevie Wonder will also be presented. Songs included are, "Monday, Monday", "California Dreamin'", "Sir Duke", and "Isn't She Lovely". The second portion of the concert will feature pieces written by great American composers such as Gershwin and Copland. The band is certain that the concert will offer music to be enjoyed by everyone!
The RCCB, in its seventeenth season, is always looking for new members. For more information about the concert, joining the band or sponsorship, please call the band manager, Janet Ozimek at (615) 973-5771. Ozimek can also be contacted at [email protected].
Everyone is invited to come "Swing into Spring" with us!

April 16: Easter Egg Hunt by Springfield TN First Free Will Baptist Church
811 E 16th Ave, Springfield, TN – Community Easter Egg Hunt for Ages 0-12!


April 22-23 – Hope for the Journey Conference
White House General Baptist Church
4012 Highway 31 W
Cottontown, TN 37048
Join us for our upcoming Hope for the Journey Conference.
April 22 5:30pm to 8pm
April 23 9am to 3pm
The Hope for the Journey conference is not only for foster families but for those working with children from a hard place. Do you work in the school system? Day Cares? Teach in the church? Or just want to better understand how to love those children well? Join us in April!
For more information: click here
To sign up: click here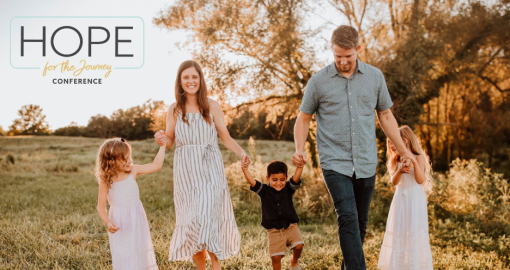 The adoption journey does not end on the day a child is welcomed home; in fact, the journey is just beginning. Children impacted by adoption and/or foster care have often experienced early attachment injuries related to loss, abuse, trauma, and/or neglect. There is hope and help, though. Whether you are in the adoption process, have welcomed a child home through adoption, or are loving and serving well children through foster care, you are not alone…Read more
April 29: Free Food GiveAway – Mobile Pantry by United Ministries
United Ministries Food Bank will be having a Mobile Pantry on Friday, April 29th. It will be behind Springfield Baptist Church on Main Street (in their back parking lots).
The food will be given out between 9:00AM until 11:00 AM. Anyone can recieve food but will be required to show an ID.
Please have your trunk empty so we can place the food inside.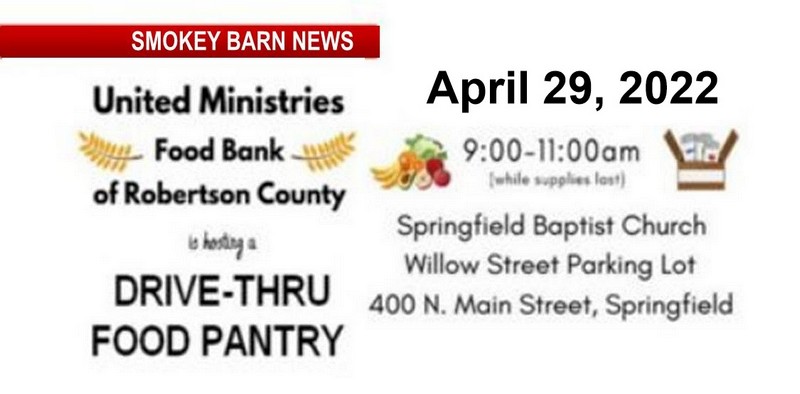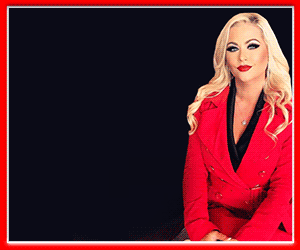 May 6: Starts The Friday Night Markets in downtown Springfield
(Springfield, TN) Fun On The Square Returns With Live Music, Food, Classic Cars & More In '1st Friday Night Markets'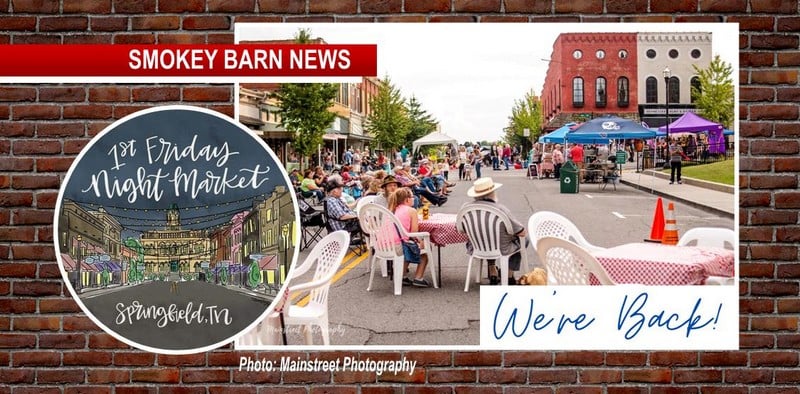 Back by popular demand, the 1st Friday Night Markets on the square in Springfield, TN are scheduled to return May 6, 2022 and run the 1st Friday each month through September 2021 from 6-9pm. (June 3, July 1, August 5, September 2)
The Historic Springfield Event Coordinators will be hosting classic cars, vendor booths of farmers, makers, crafters, artisans, etc., [no MLM], Kids zone and food trucks.
This is a FREE event and family/pet friendly!
Event Time: 6:00pm to 9:00pm
The 1st Friday Night Markets team will also be partnering with Springfield's Parks & Recreation Dept. again this year to bring you the "Summer Concert Series" with foot-tapping, head bobbin', movin' & groovin' live music during the event.
The series will feature five concerts each beginning at 6:30 p.m. and ending at 8:30 p.m.
This year's live music lineup includes:
May 6: The Fortunate Sons on
June 3: Four on the Floor
July 1: High Road
August 5: Ten Year Town
September 2: Jimmy Church Band
May 9: 2nd Annual Dupont Retiree Reunion
All DuPont Retirees and Former Employees are invited to attend the second annual reunion at the Old Hickory Church of Christ located at 1001 Hadley Ave on Monday May 9 from 9 am to Noon.

Starting May 21:CRUISE'N N GROOVE'N in Pleasant View, Tn
SATURDAY, MAY 21, 2022 AT 5 PM – 9 PM
2501 Pleasant View Rd, Pleasant View, TN 37146-8040, United States
**********NEW LOCATION************
Cruise'n N Groove'n cruise-in at the Pleasant View Community Park, 2501 Pleasant View Road, Pleasant View, TN.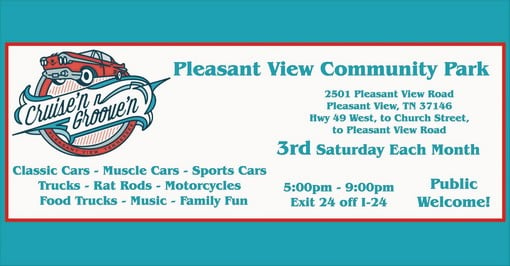 Starts May 21st thru October 15th. Times: 5pm – 9pm (or when the participants leave). We have DJ music, Food Trucks, "Pick of the Month" sponsored by O'Reilly Auto Parts. At the October event, we will have our annual Trunk N Treat for the kiddos. For more info, contact 615-746-0600 or Jim Hutchens 615-517-1423 or Larry Rediker 615-419-5214.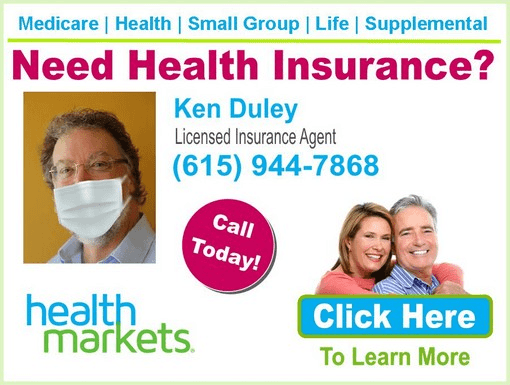 (Neighboring Adairville, KY)
Adairville Kentucky Volunteer Fire Department – Fundraiser Mark your calendars! Details to come later.
Saturday May 7th @ 5:30PM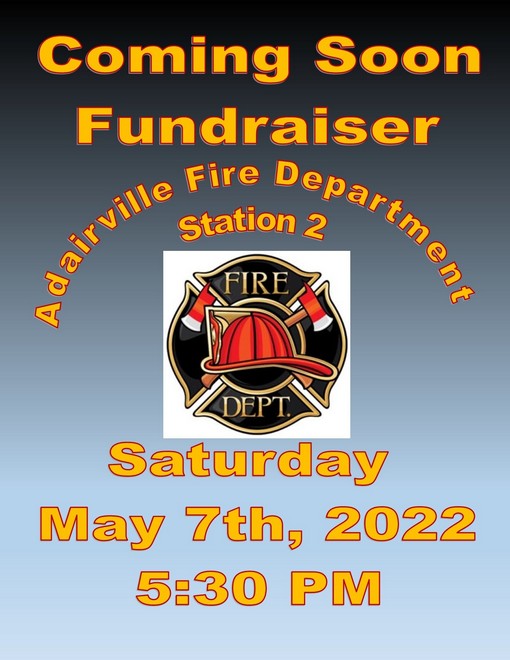 Robertson County Senior Center In Springfield, TN
Lots of fun events every month, sign up for the newsletter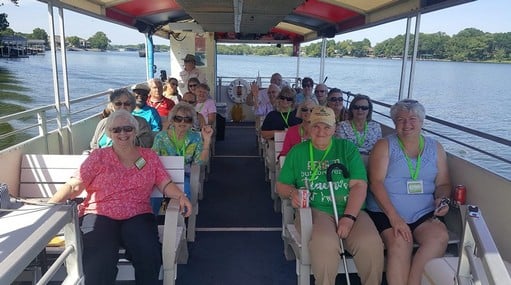 Our Operating hours will remain from 9:30am- 2:30pm. This allows adequate time to sanitize and prepare for activities.
We plan to add many activities in May like, our Harmonica class, another exercise class, etc. We also plan to start our "Out & About trips again!
WOO Hoo! Things are really looking up!
Can't wait to see your smiling face!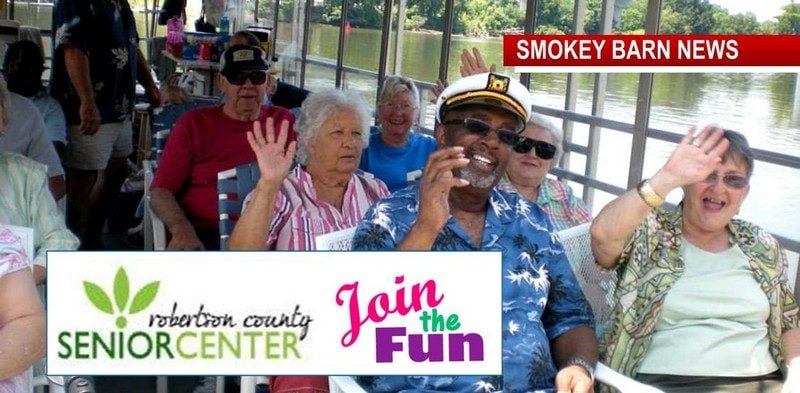 Check out the January, February 2022 Newsletter
Check out all the fun activities planned each month, Join us on FaceBook

(Robertson County, TN)
The Robertson County Animal Control is overwhelmed by the current overpopulation of pets in our county
We have been working diligently to improve the situation in our area and lower our euthanasia rates. This has only been possible with support from our commissioners and mayor, and leadership of our Director Kevin Clinard. We promote spay and neuter. Please contact our office for information on low cost spay and neuter or to schedule to have your pet fixed.
Robertson County Animal Control
2900 W. County Farm Rd.
Springfield, TN 37172
Email: [email protected]
Phone: 615-384-5611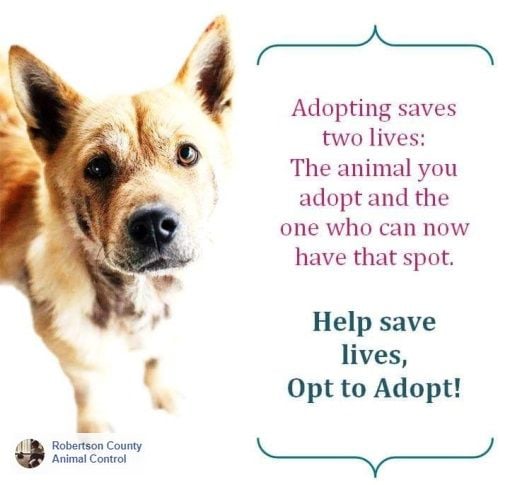 (Springfield, TN)
Orlinda, TN Byrum Porter Senior Center
ORLINDA TENNESSEE: (Smokey Barn News) – The Byrum Porter Senior Center in Orlinda, TN offers…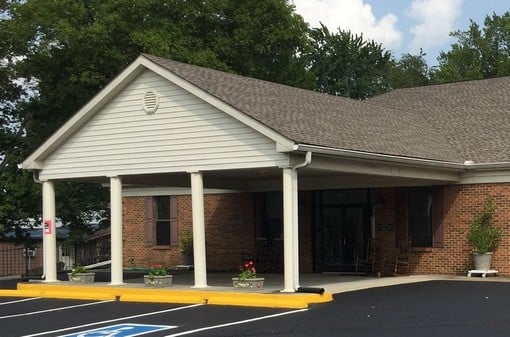 Byrum-Porter Senior Center in Orlinda, TN is open Monday – Friday from 8 am to 4 pm
We have everything from exercise classes, day trips, mystery lunches, extended trips, card games, dances and much, much more.
Checkout our newsletter to find out more about our dance themes, class times and trips on our website byrumporter.com or follow us on Facebook at Byrum-Porter Senior Center for all our fun activities.
Fitness after 50, Yoga & Tai Chi Exercise Classes, Dominoes, Canasta, Karaoke, Bridge, Shanghai Rummy, Footcare & Nail Appointments, massage appointments, paint classes and more. Request our monthly newsletter with all the details, just send an email to: [email protected]
Visit our exercise room
We have treadmills, stationary bikes, step climbers and a vibration training platform. If you can't get to our exercise classes or aren't comfortable in a group why not try this instead.
Thursday Night Dances: 
Come dance to the great tunes by The Good Time Charlie Band every Thursday night. Good Time Charlie Band rents the center on Thursday nights starting at 7 pm. Doors open at 6 pm. Limited menu available starting at 6 pm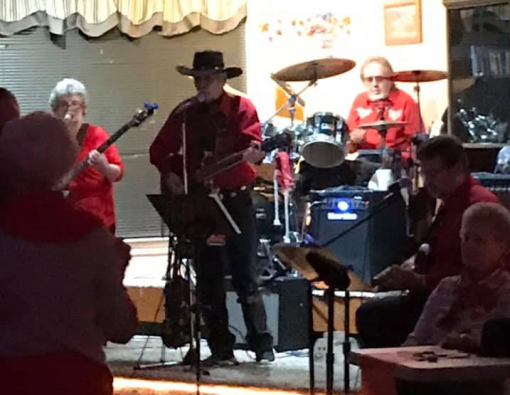 We love to Travel – Our 2021 Trips Collette Trips:
To view these trips, click here.
*All trips are subject to change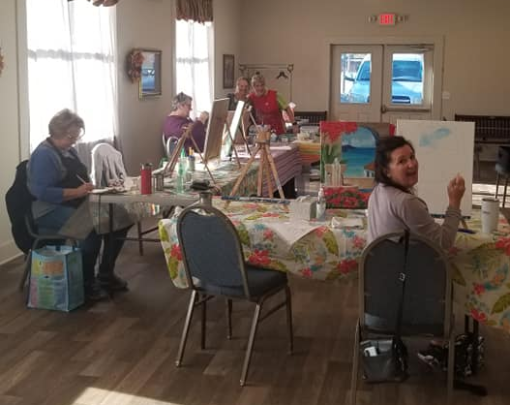 All events are subject to change. Changes will be posted on our Facebook page and our website.
Home Health supplies
We have walkers, canes, crutches, toilet risers, toilet bars, bed assist bars and a shower seat to loan if needed. We also have personal disposable hygiene items.
For updates call 615-654-3161
Location: 9123 Highway 49 E Orlinda, TN 37141
*The Center exists to make life more enjoyable for older adults, who reside in Orlinda and surrounding areas. Activities, Dances, Trips and much more.
*Coffee is always ready and waiting for you.

NOTICE: Food Assistance Available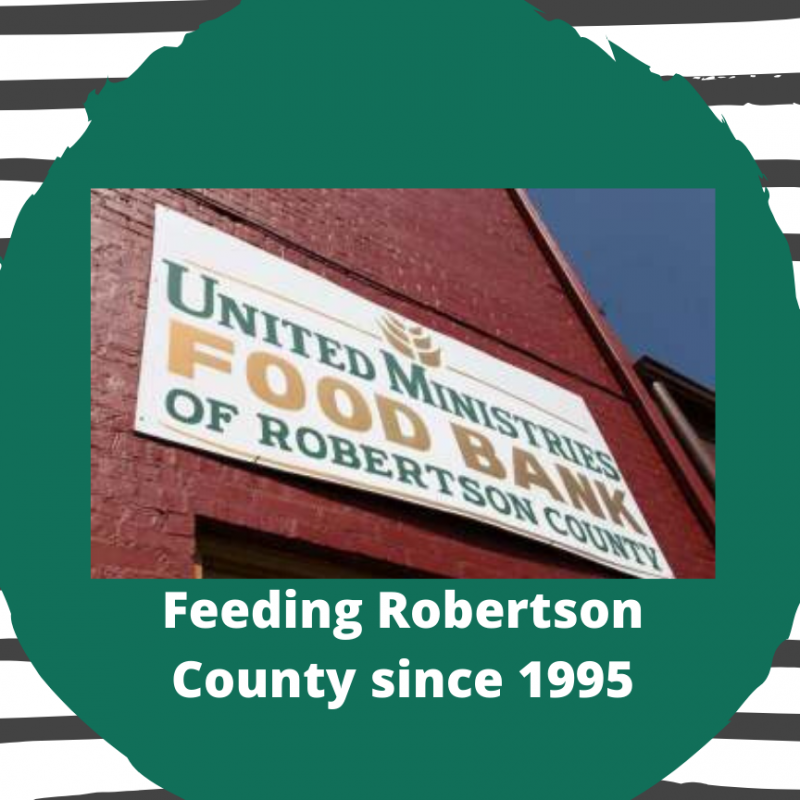 The United Ministries Food Bank would like to inform the residents of Robertson County that they are still helping with food needs.
If you are struggling to put food on your table they can help.
They are located at 808 S Main St. (beside Cope). Familes need to have ID's and Birthdays dates for all living at their residents.
Residents are welcome to come in monthly for assistance. If you have questions please call 615-384-8306.
Hours: Open Monday thru Thursday 10:30AM to 1:30 PM.

Notice: Food Pantry – Bethlehem Baptist Church Drive By Pantry 
Please drive up to Building A from the Hwy 76 entrance. Residents are asked to show proof of residence and an SSN# for each resident.
The drive-by pantry will be open on Wednesdays from 11am to 1pm.
NOTE: Beginning 9/2/2020 the pantry will be open 4:00-6:00 pm on the first and third Wednesday evenings of the month.
Bethlehem Baptist Church – 5081 Bethlehem Road – Springfield, TN. 615-643-0333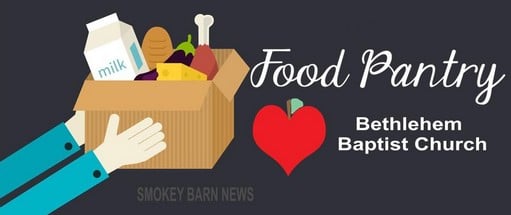 LOCAL LIBRARY EVENTS
Springfield, TN

Millersville, TN Library
Click the Banner below for the full calendar of events including Art ventures, storytimes, sign language and more!

White House, TN Library
Click the Banner below for the full calendar of events including sewing, storytimes, anime' drawing, chess club and more!

Mobile: To See The Latest Stories or to share this article, scroll below