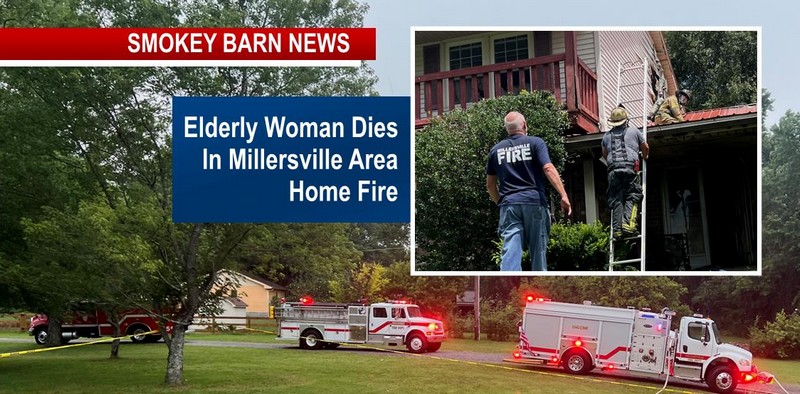 Elderly Woman Dies In Millersville Area House Fire
MILLERSVILLE/GOODLETTSVILLE TENNESSEE: (Smokey Barn News) – An elderly woman has died following a fire that ripped through her home Saturday afternoon.
Carrying a Goodlettsville address, the home is located just outside Millersville in the 16oo block of Hwy 31W directly behind Authentic Coffee, the first call coming into 911 at 12:37 pm. LOCATION OF FIRE
According to Millersville Fire Chief Brandon Head, the 88-year-old female was not able to move well enough to escape the home on her own. "It's likely that she succumbed to smoke before the fire reached her," Chief Head told Smokey Barn News.
According to Chief Head, the older home was shipped in and moved to that location years ago. The home was placed on a prefabbed basement and various additions were added over time. The structure mechanics presented challenges for Firefighters navigating the home as they battled the blaze. Chief Head said the fire made its way into the ceiling and then walked across the structure internally.
Her son had been by to check on her earlier and had made her breakfast, Chief Head said, she was ok at that time. With her limited navigational abilities, her son would move her from spot to spot. "She was physically unable to self-rescue," Chief Head said. "Had she been able to, I think she could have got out on her own but she just physically couldn't – due to age and physical condition."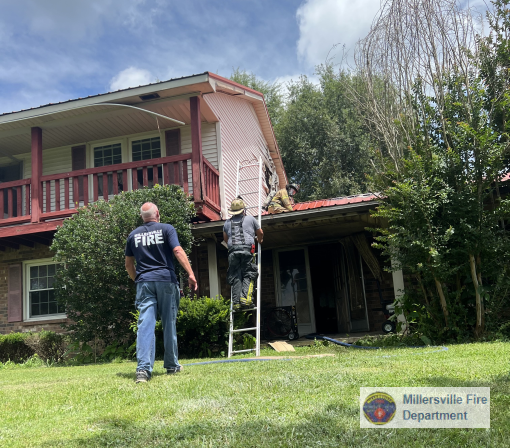 The TBI is en route to assist with the investigation of the fatality and Chief Head and his team will start looking for an official cause and origin of the fire.
The Millersville Fire Department, the White House Community Volunteer Fire Department, White House City Fire, the Millersville Police Department, Sumner County EMS, and Rehab 83 all responded to the scene.
Another person living in the home was not home at the time of the fire.
According to Chief Head, the Millersville Police Department, Sumner County EMS and Rehab 83 were very valuable assets as Firefighters battled the fire- offering line support, medical assistance, and hydration for Firefighters on the line.
If more information is released as the TBI and the fire officials make their way through the investigation, we will bring it to you.
Reload this page for updates.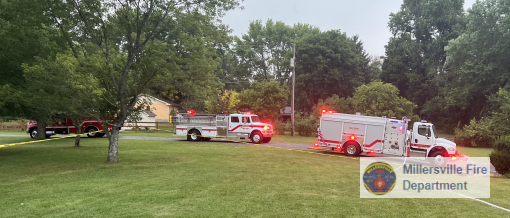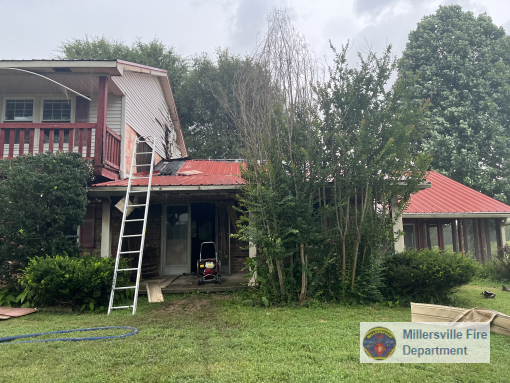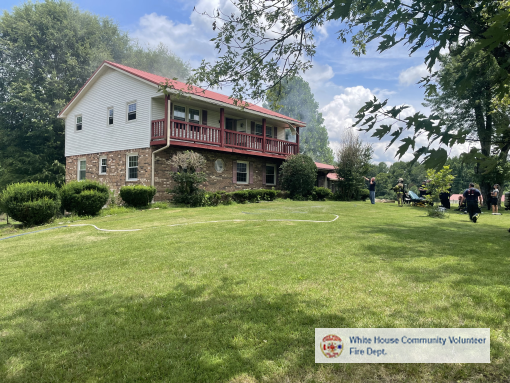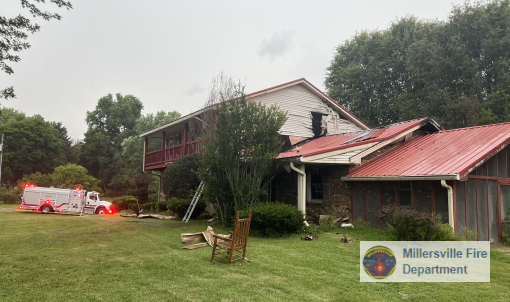 Mobile: To See The Latest Stories or to share this article, scroll below