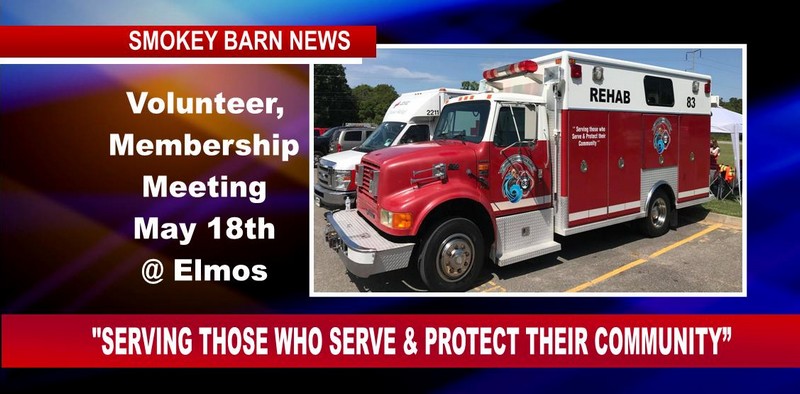 Volunteers Needed: Be A Part Of The Action, Rehab 83 Meet & Greet
ROBERTSON COUNTY TENNESSEE: (Smokey Barn News) – The Sumner County Fire Buffs (also know as Rehab 83) will be holding their next general membership meeting on Tuesday, May 18th at the El Mocajette Restaurant in Springfield at 6:30 PM (MAP) (Robertson County).
Rehab 83 consists of volunteers that help serve those who serve and protect our community. For 1st responders a cold bottle of water, a place to sit down or a snack as they exit a well-involved fire can make all the difference.
All First Responders (Firefighters, Medics, and Law Enforcement) are subject to heat and cold stress and must receive Rehab, that's where we come in, and perhaps you, if you would like to join our team.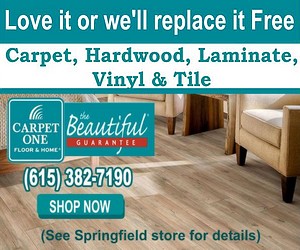 Since their expansion into Robertson County, they have had numerous calls for service in the area and are looking for volunteers here for a quicker response time in order to better serve the first responders of Robertson County. The Sumner County Fire Buffs (Rehab 83) respond to extended scenes where first responders need hydration and nutrition in order to maintain their job performance.
"We are committed to serving responders 24 hours a day, 7 days a week, 365 days a year, around the clock with 100% Volunteers."
Career departments are already strapped and looking for other ways to stretch their funds.  Volunteer Fire Departments see a lack of funding with no solution in sight.
Rehab 83 operates on donations & sponsorships alone, without placing a burden on the taxpayers of the County. "Join Us as we strive to help and protect our first responders as they work to help and protect our communities."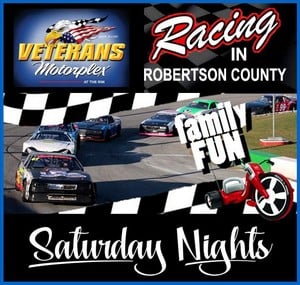 Qualifications for membership are that you must be at least 18 years of age and not have any felony convictions. You must also be able to function as a team member and be willing to serve our first responders.
If you are interested or want to learn more about the Sumner County Fire Buffs (Rehab 83) please attend the meeting on Tuesday, May 18th, 2021 at Emlos in Springfield, TN. Our reservation is at 6:30 and presently for 20 people. Please check event out on Facebook and respond indicating if you will be attending or not (also if you are bringing someone) so we know how to adjust the reservation accordingly. We look forward to seeing everyone there.
For more upcoming events including a charity golf tournament, click here.
You can follow them on Facebook at Sumner County Fire Buffs or check out their website at www.Rehab83.org.
Mobile: To See The Latest Stories or to share this article, scroll below